Boat details
(n°525)
Boat details
(n°525)
NOR-44
Essentials
Designer
Warren Muir (Australia)
Builder
Warren Muir, (Australia)
Material
Cold laminated wood
1st certificate issued
24-12-1985
Original boat name
Footloose
Original country
Australia
Original sail number
44
Current location
Schleswig, on her trailer, ready to travel (GER)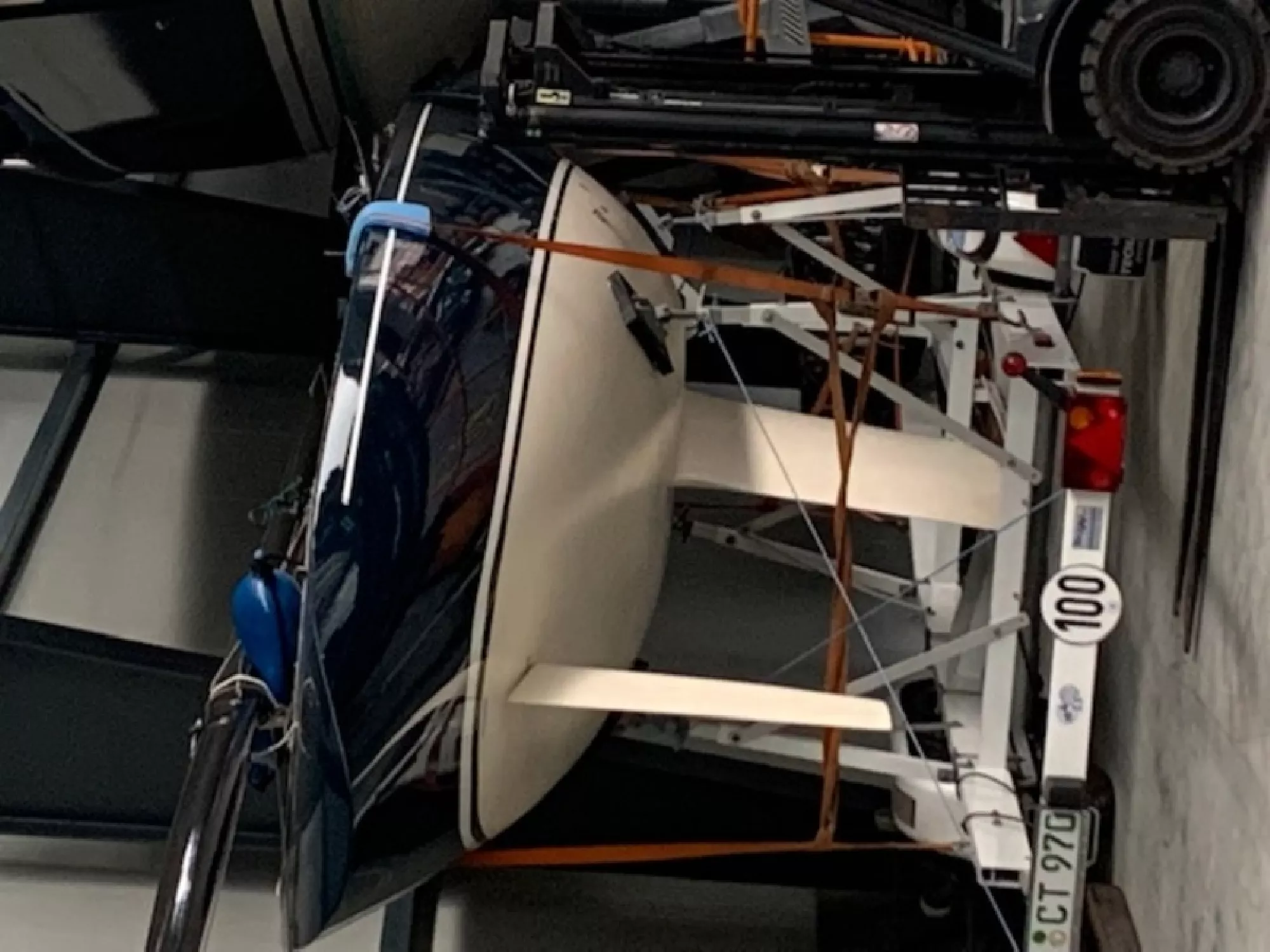 5.5 GER 74 "Traumfänger" - winter storage : Northern Germany
(credits : Capnio)
Added by Kaspar Stubenrauch
on 2022-11-13
Photo Gallery (44)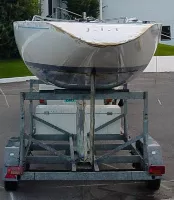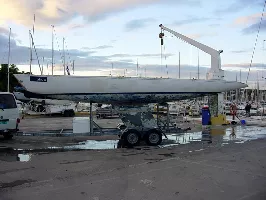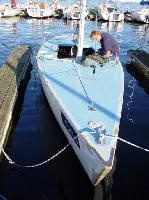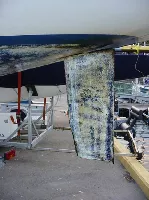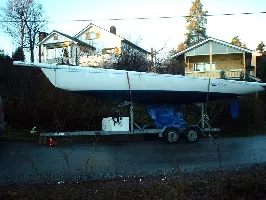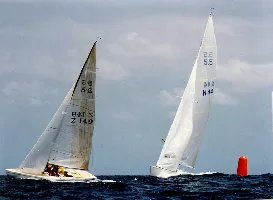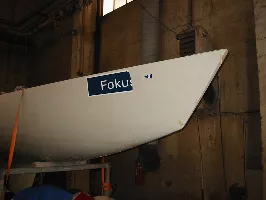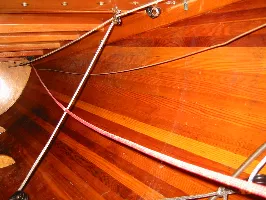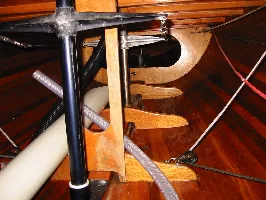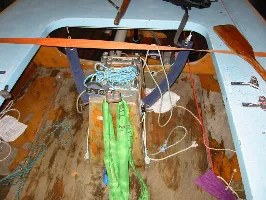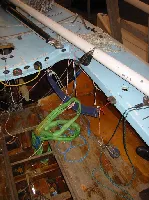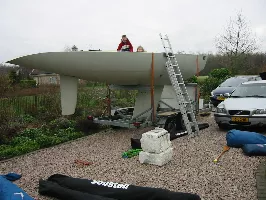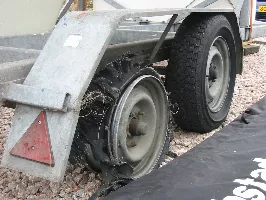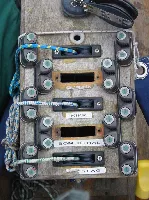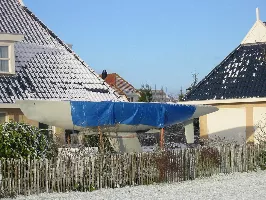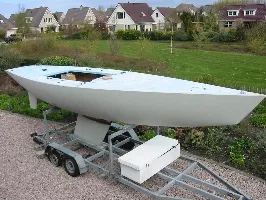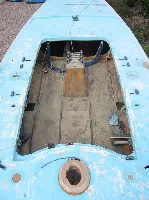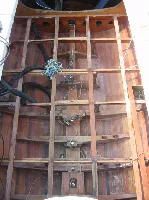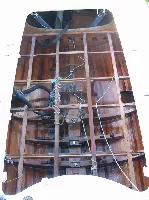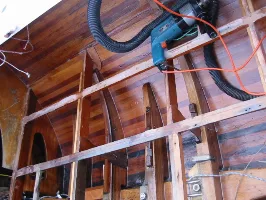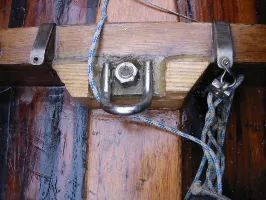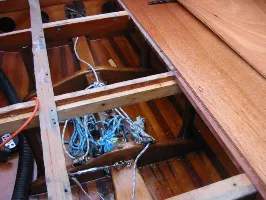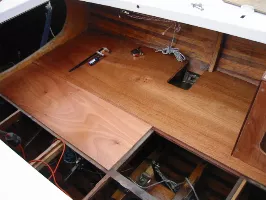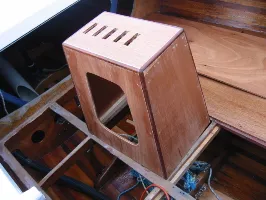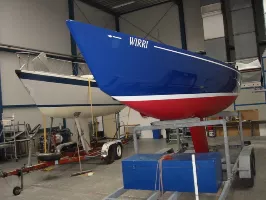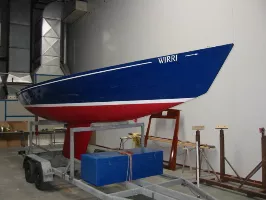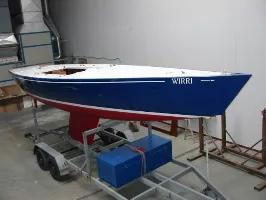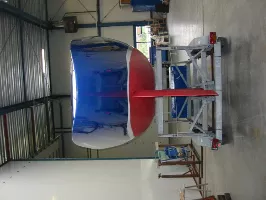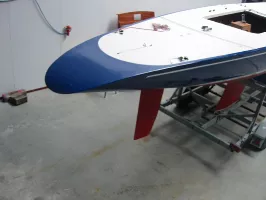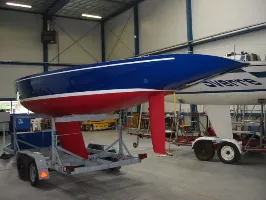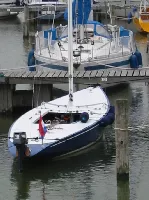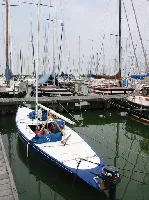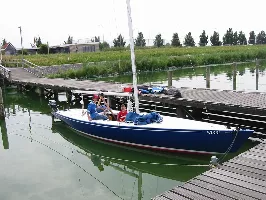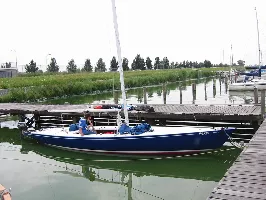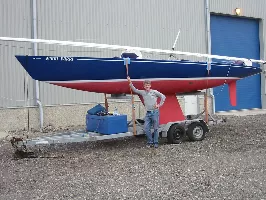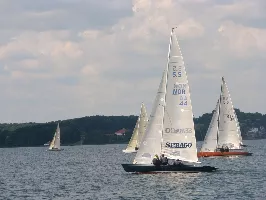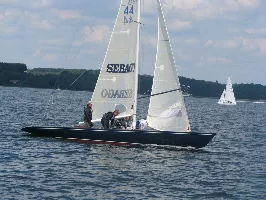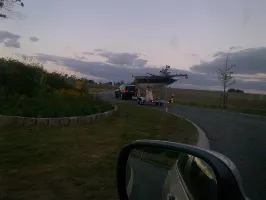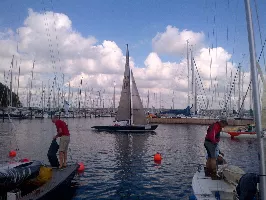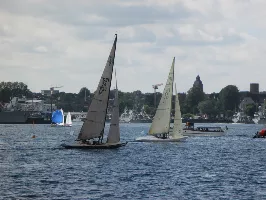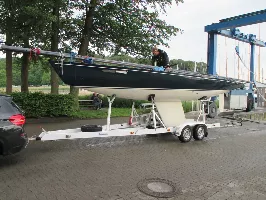 Notes (5)
5.5 N-44 "Footloose"
04-02-2010
Info from Warren Muir: 5.5 N-44 "Footloose" was built from the same design as 5.5 BA-13 "John B VII", which won the worlds in Australia in 1986.
NOR-044
31-12-2008
I bought the NOR-044 from Petter Fjeld, Norway in the winter of 2004. The boat was shipped to the Netherlands, to my hometown Lelystad by Petter. After a too long winter I could finally start with the restauration. See the pictures. I have hundreds more, because I made pictures of each and every detail. Early 2005 it was painted professionaly. We gave it the name Wirri-Wirri. I found this name more appropriate because she was built in Australia. Wirri-Wirri means "Whirlwind" in the aboriginal language ;-)We sail her at the Markermeer in the Netherlands. It still bears the olf NOR-044 number. I sailed it for a couple of years with my oldest boy, whom now started to study in Delft and we do not have the time anymore to sail the Wirri-Wirri. Therefore she is for sale. See the website and last picture for my e-mail address and phone number. Previous messages may be removed because it is clear that she is not the KA-043. The note of Sebastien Schmidt however is indeed correct. I still have his original drawings of a new rudder for the NOR-044. I bought this design from Petter Fjeld, but did not order a new rudder, but kept the old one. Regards Jos Motzheim, Lelystad The Netherlands. ++31-320264545
No sistership to KA-43
20-08-2008
These two boats N-44 and KA-43 are completely different boats. It can be read from the two certificates. They are different in all numbers.
L1 length N44 7.288 and KA43 is 7.343 , weights 1748 and 1765.
More
Document library (2)
Document
Size
By / When
156 Kb
156 Kb
5.5 N-44
Sailing plan - Provided by Warren Muir
132 Kb
132 Kb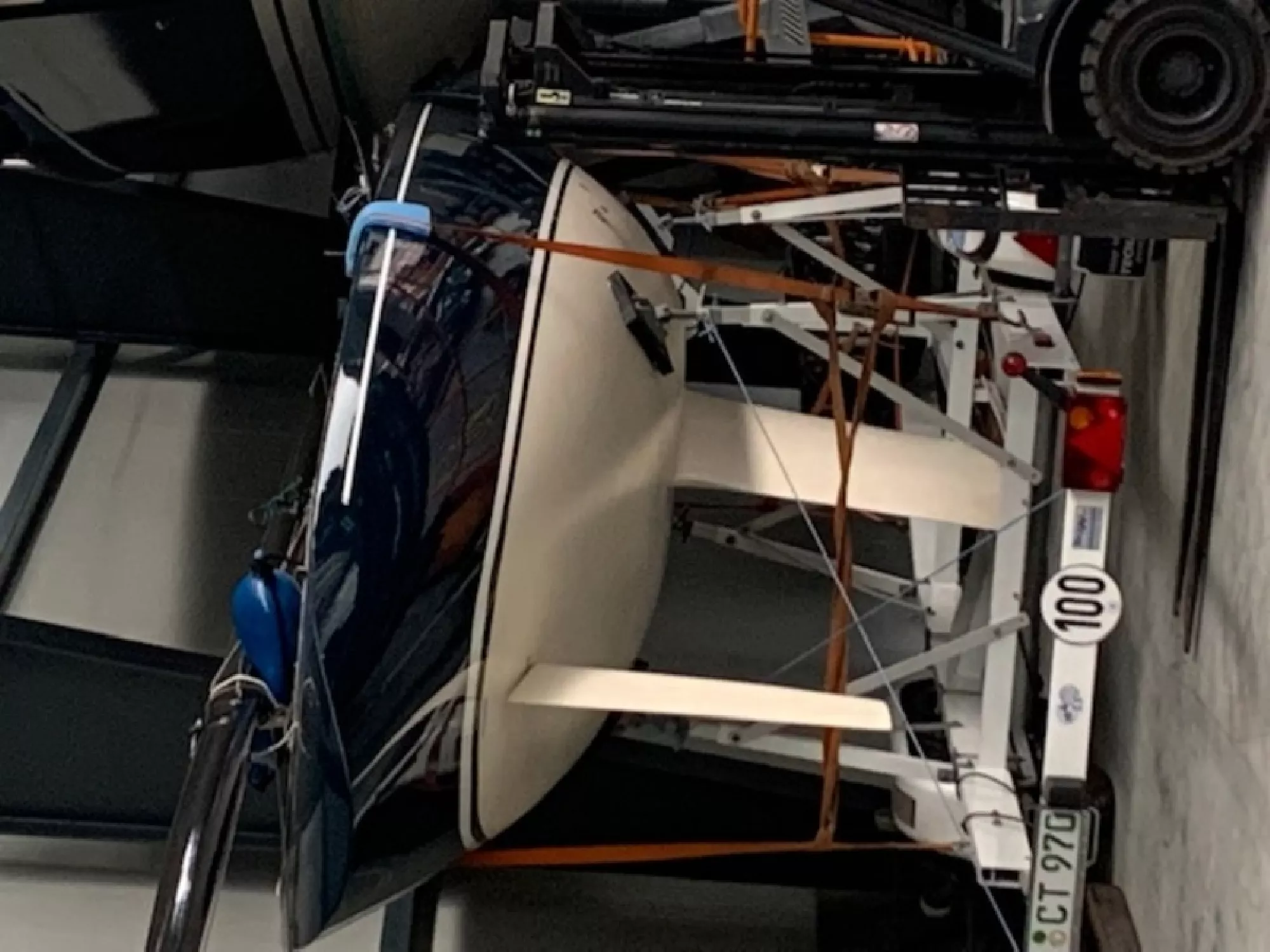 5.5 GER 74 "Traumfänger" - winter storage : Northern Germany
(credits : Capnio)
Added by Kaspar Stubenrauch on 2022-11-13
Ownership history (4)
Sail#
Name
Owner
NOR-44
"Footloose"
NOR-44
"Just in time"
NOR-44
"Wirri Wirri"
GER-74
"Traumfänger"
Results History (3)
Year
Rank
Race / Location
Skipper
Added by, on
Race :
Kieler Woche /

Location :
Kiel
Race :
Kieler Woche /

Location :
Kiel
Race :
Bronia Preis /

Location :
Hamburg (NRV)
Links Library (0)