Boat details
(n°481)
Boat details
(n°481)
ITA-24
Essentials
Designer
Henri Copponex (SUI)
Builder
Louis Plojoux, Corsier-Port, Genève (SUI)
Material
Cedar wood, carvel planked
1st certificate issued
01-01-1959
Original boat name
Posillipo III
Original country
SUI
Original sail number
24
Current location
Lago Maggiore (ITA)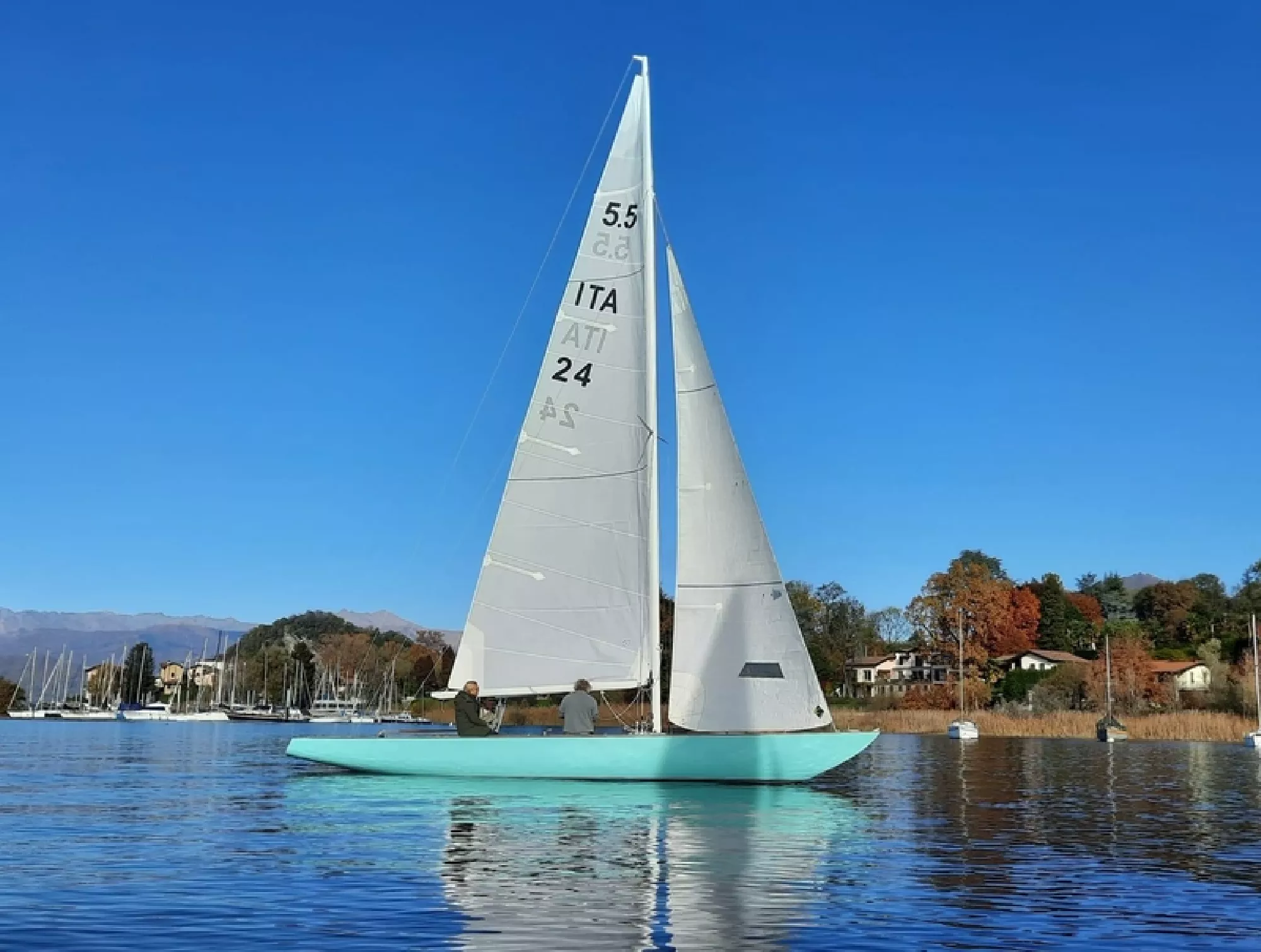 ITA-24 Posillipo III : Back in the water...after 8 long years !
(credits : )
Added by Vittorio Pozzo
on 2022-12-22
Photo Gallery (11)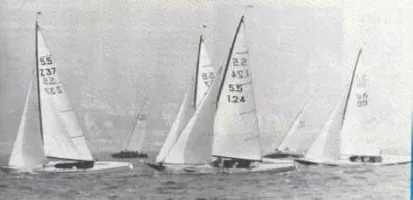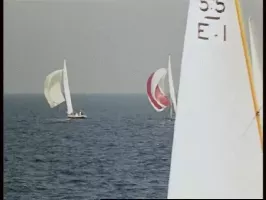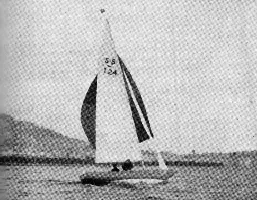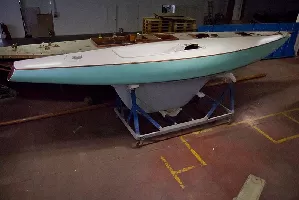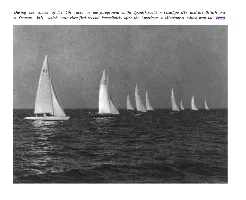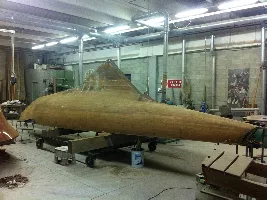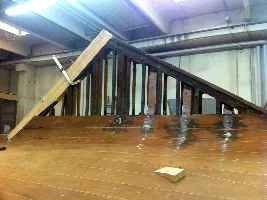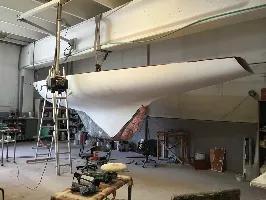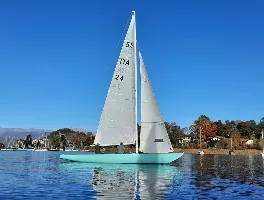 Notes (5)
Information
27-04-2008
M. Muoniovaara wrote the results of Olympics 1960 (below) in this form. The sail letters were E-1 (Eusebio Bertrand, Jorge Marti & Juan A. Rague). Source: Rome XVII Olympics, Yachting concurrents, 5.5 m. I. C.
Dr. Luigi Lang writes that Dalgra sailed there under Spanish flag. Also the same thing is in the film from Cowes World 5.5m Championship 1998. Marina Carpaneda tells the same as Dr. Lang. In his document Dr. Lang does not mention at all that the Italian 5.5 Ciocca III I-18 sailed as P-18 (Portugal, Duarte & Fernando Bello, Julio Gorinho). He might not have seen the 1960 concurrent list. That's why I write that E-1 is I-24.

Details of the chartering (source Olypic results)
26-04-2008
13th/19 at the XVII Olympics 1960 Napoli, Italy, Eusebio Bertrand Battlo, Jorge Marti Lluma, Juan Antonio Rague Giro, Posillipo III , E- (I-24), Henri Copponex 1959, 13-10-17-12-17-6-12, 2045p.
Notes received from Pierre Girard on 03.11.06
26-04-2008
Built at Corsier Port shipyard in 1959 for the club Posillipo of Napoli. Chartered by Spain for the Olympics 1960 as E-1.
More
Document library (3)
Document
Size
By / When
256 Kb
256 Kb
Roma 1960
Olympic entry list - Teilnehmerliste Olympia
627 Kb
627 Kb
Roma 1960
Olympics results list - Ergebnisliste Olympia
408 Kb
408 Kb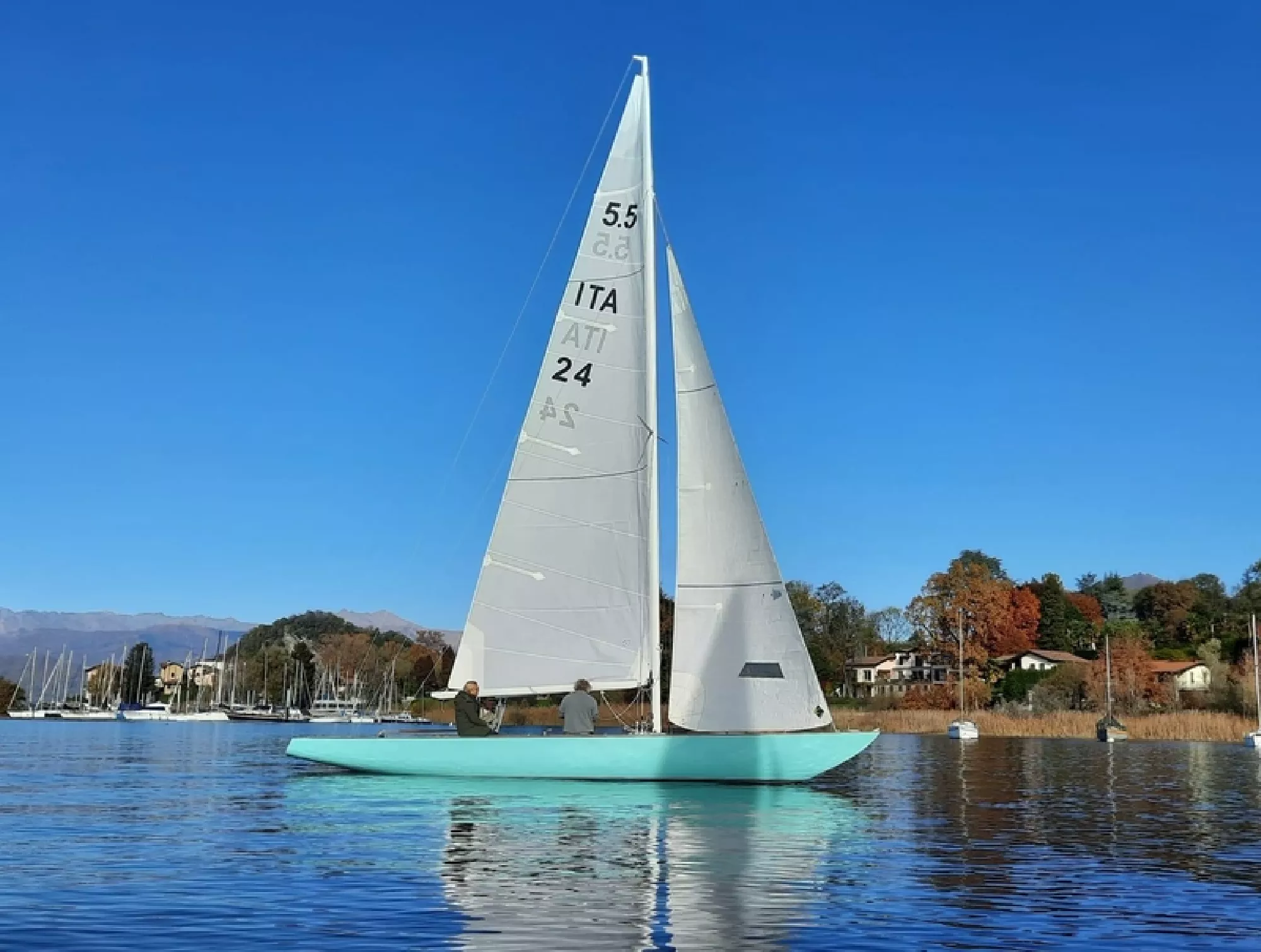 ITA-24 Posillipo III : Back in the water...after 8 long years !
(credits : )
Added by Vittorio Pozzo on 2022-12-22
Ownership history (5)
Sail#
Name
Owner
ITA-24
"Posillipo III"
ESP-1
"Posillipo III"
ITA-24
"Nennella"
ITA-24
"Posillipo III"
ITA-24
"Posillipo III"
Results History (1)
Year
Rank
Race / Location
Skipper
Added by, on
Race :
XVII Olympics /

Location :
Napoli, Italy
Skipper :
Eusebio Bertrand Battlo, Jorge Marti Lluma, Juan A
Links Library (0)