Boat details
(n°473)
Boat details
(n°473)
ITA-9
Essentials
Designers
Pietro Baglietto (ITA)
Vincenzo V. Baglietto (ITA)
Builder
Cantieri navali Baglietto, (ITA)
Material
Mahogany, carvel planked
1st certificate issued
01-01-1954
Original boat name
Twins VII
Original country
ITA
Original sail number
9
Current location
Seebruck (SRV), Chiemsee (GER)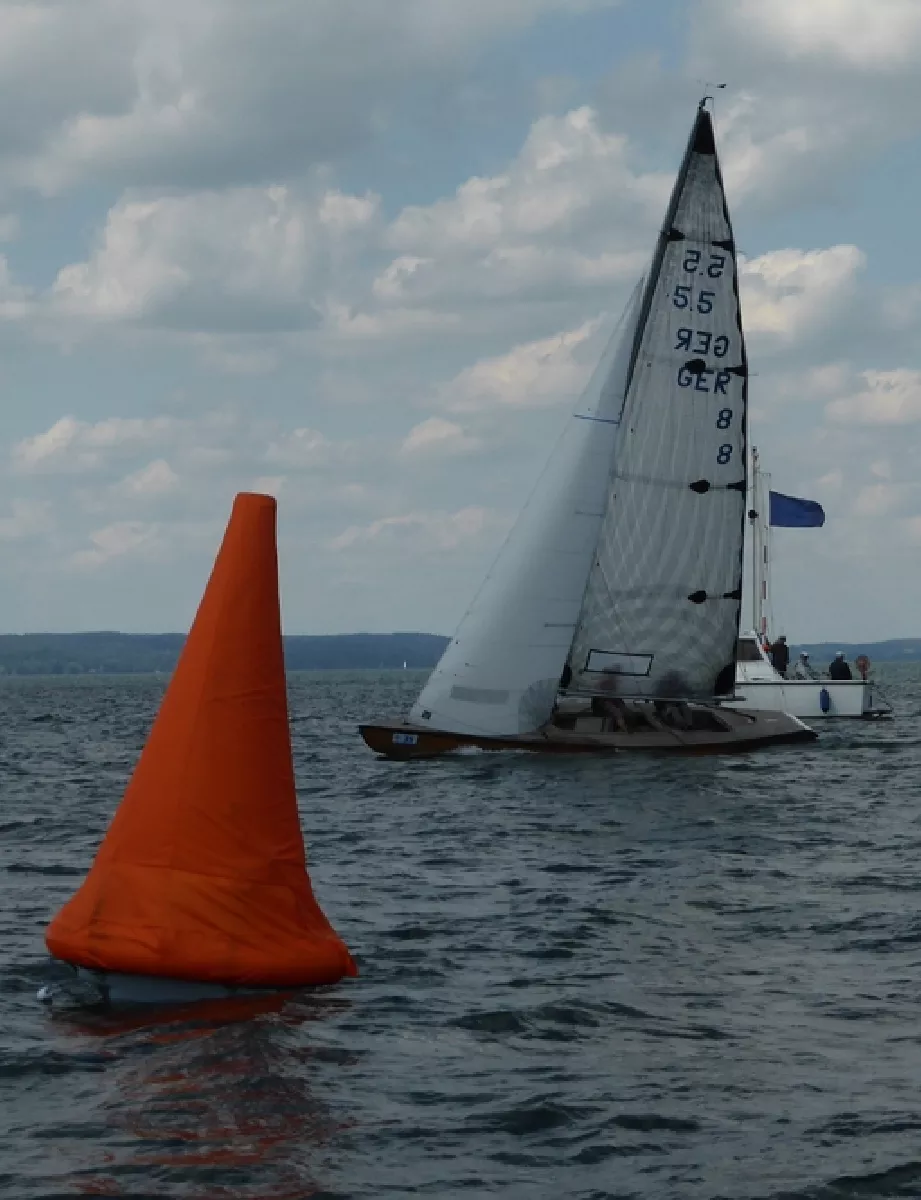 Lady Luv crossing the finish line "Enoshima Trophy", Lake Starnberg, june 2022 : Lady Luv GER 8, Lake Starnberg, june 2022
(credits : )
Added by Martin Eisl
on 2022-09-17
Photo Gallery (13)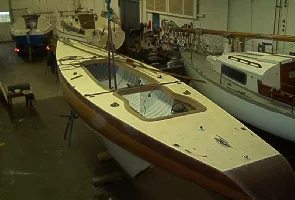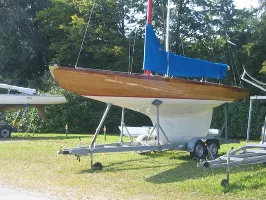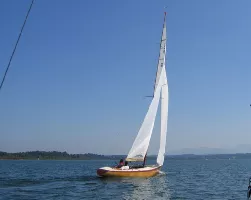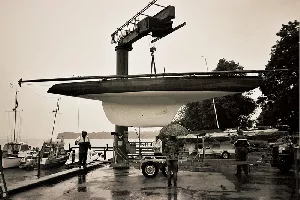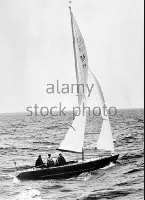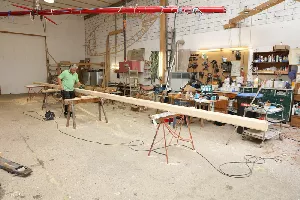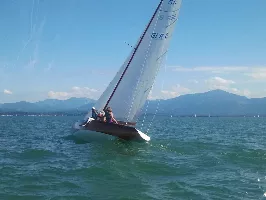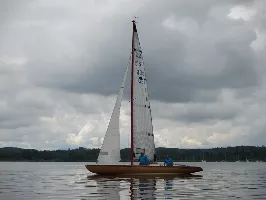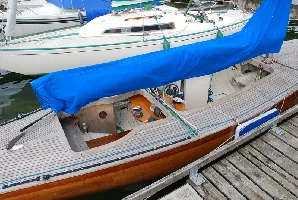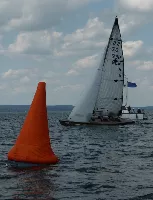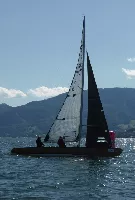 Notes (4)
Transfer of notes for Z-21
18-10-2015
5.5 Z-21 / Original maybe I-9 - 15.07.2009 by Kaspar Stubenrauch
Another possibility of the origin of this boat is 5.5 I-9. Those having information on the history of Z-21 prior to 1957, please place a note. edit
5.5 SUI 21: Original or alias? - 30.04.2008 by Kaspar Stubenrauch
There is a probability, that Z-21 has originally been I-5. Assumption: She won in Geneva in 1954 and was then sold to Swiss ownership. Anyone having access to historic data on both sailnumbers, please place a note here.
edit
5.5 GER 8(b) "Lady Luv" - 03.02.2008 by Kaspar Stubenrauch
The boat has been restored by boatbuilder Johannes Bandtlow and is sailing on Lake Chiemsee.
An owner registration will follow, as soon as a software solution for regsitration doubles has been solved. She is "8b" whereas "8a" is Surprise 5.5 GER 8.
5.5 ITA 9 "Twins VII" - new data
18-10-2015
An earlier assumption, that Z-21 has been I-5 originally is off the list, as that boat has been found in La Spezia, now. We can therefore combine the data of 5.5 I-9 to Z-21, which became GER 8b.
Owner list
23-03-2009
Max E. Oberti
Giacomo Clerici
More
Document library (2)
Document
Size
By / When
741 Kb
741 Kb
68 Kb
68 Kb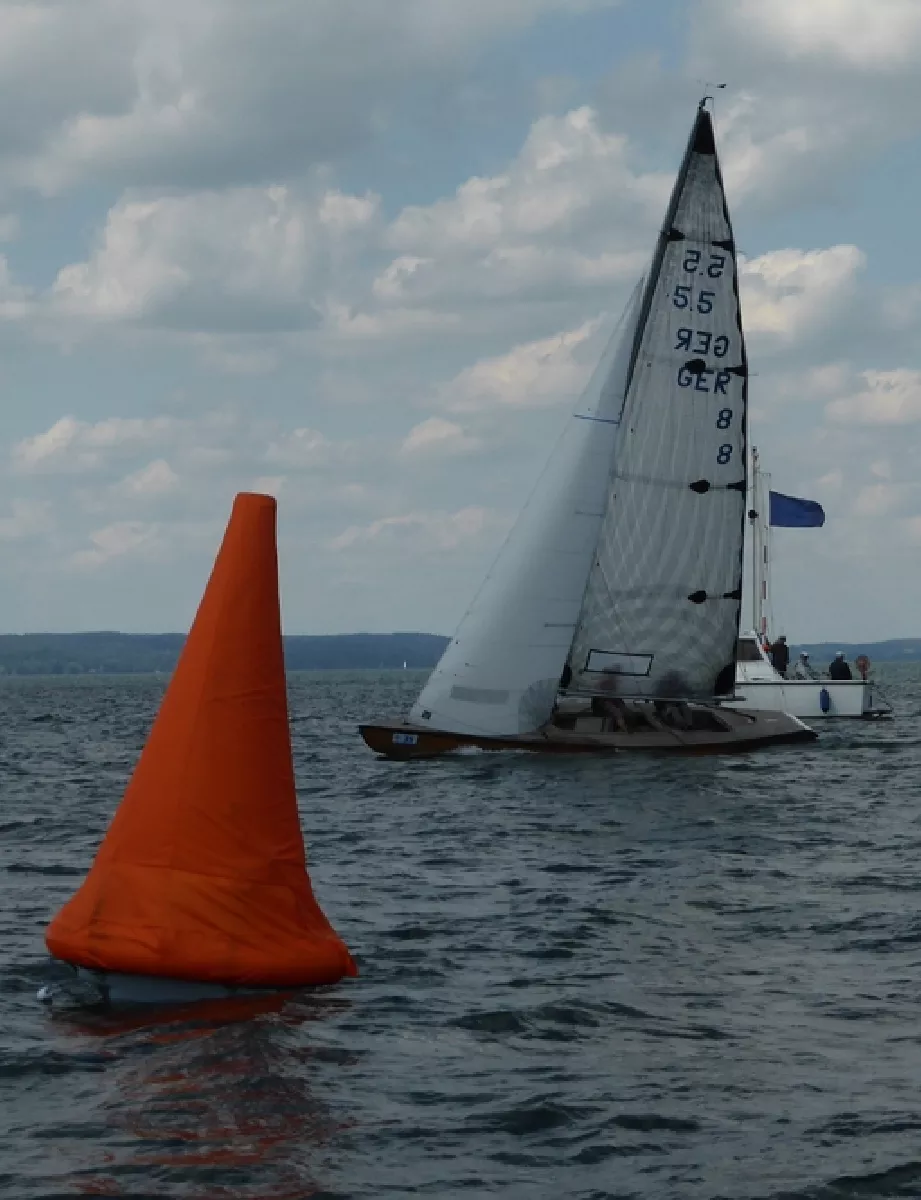 Lady Luv crossing the finish line "Enoshima Trophy", Lake Starnberg, june 2022 : Lady Luv GER 8, Lake Starnberg, june 2022
(credits : )
Added by Martin Eisl on 2022-09-17
Ownership history (4)
Sail#
Name
Owner
ITA-9
"Twins VII"
SUI-21
"Farfadet V"
SUI-21
"Farfadet V"
GER-8b
"Lady Luv"
Results History (2)
Year
Rank
Race / Location
Skipper
Added by, on
Race :
Olimpic Games /

Location :
Melbourne (Australia)
Race :
Coupe de France /

Location :
Ginevra
Links Library (2)
25-02-2009
(Twins VII il quoted in the history of italian yachting during early 50's)
23-05-2016
(Vido footage from S/Y Ilda near 1955 or 1956)