Boat details
(n°449)
Boat details
(n°449)
ARG-2
Essentials
Designers
Einar Ohlson (SWE)
Carl-Eric Ohlson (SWE)
Builder
Oscar Schelin, Kungsörs Båtvarv AB (SWE)
Material
Mahogany, carvel planked
1st certificate issued
01-01-1959
Original boat name
Ardilla
Original country
SWE
Original sail number
2
Current location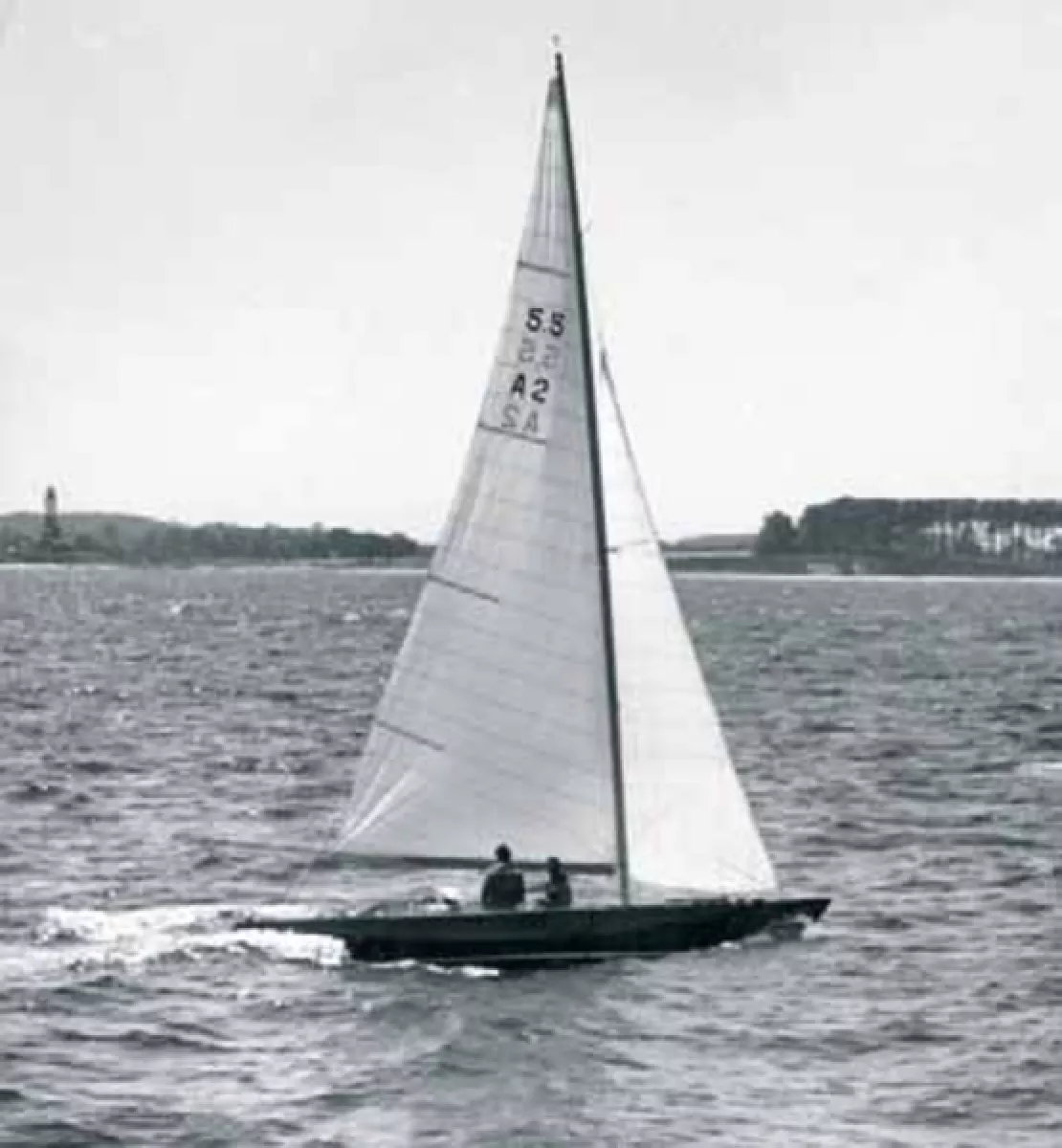 5.5 A-2 "Ardilla" : The Argentinian Olympic boat in 1960
(credits : R.E. Sieburger / El Yacht)
Added by Kaspar Stubenrauch
on 2008-03-22
Photo Gallery (1)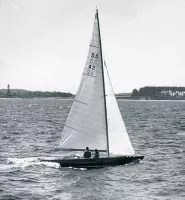 Notes (2)
Notes placed before with F-18
31-05-2008
5.5 F-18 / an alias boat? - 01.05.2008 by Kaspar Stubenrauch
"Ardilla", the Kungsörs built A-2 sailed for Argentina in the Olympics in 1960. Assumption: She was sold afterwords to France. Anyone having proof, please place it here.

Name - 16.10.2007 by Gurvan Jaouen
According to François puget, her name was ARDILLA (owner M. Le Guillou).

Information source :
31-03-2008
5.5 SUI 71 "Ardilla"'s enigma solved by Kaspar Stubenrauch who wrote on 21.03.08 : I just found proof of her being original Argentinian, with sailnumber 5.5 A-2, as stated in this article:
http://www.yca.org.ar/Gallery/309.pdf
You could find an extract of this article here in the Document page.
Document library (2)
Document
Size
By / When
1.85 Mb
2 Mb
1.3 Mb
1 Mb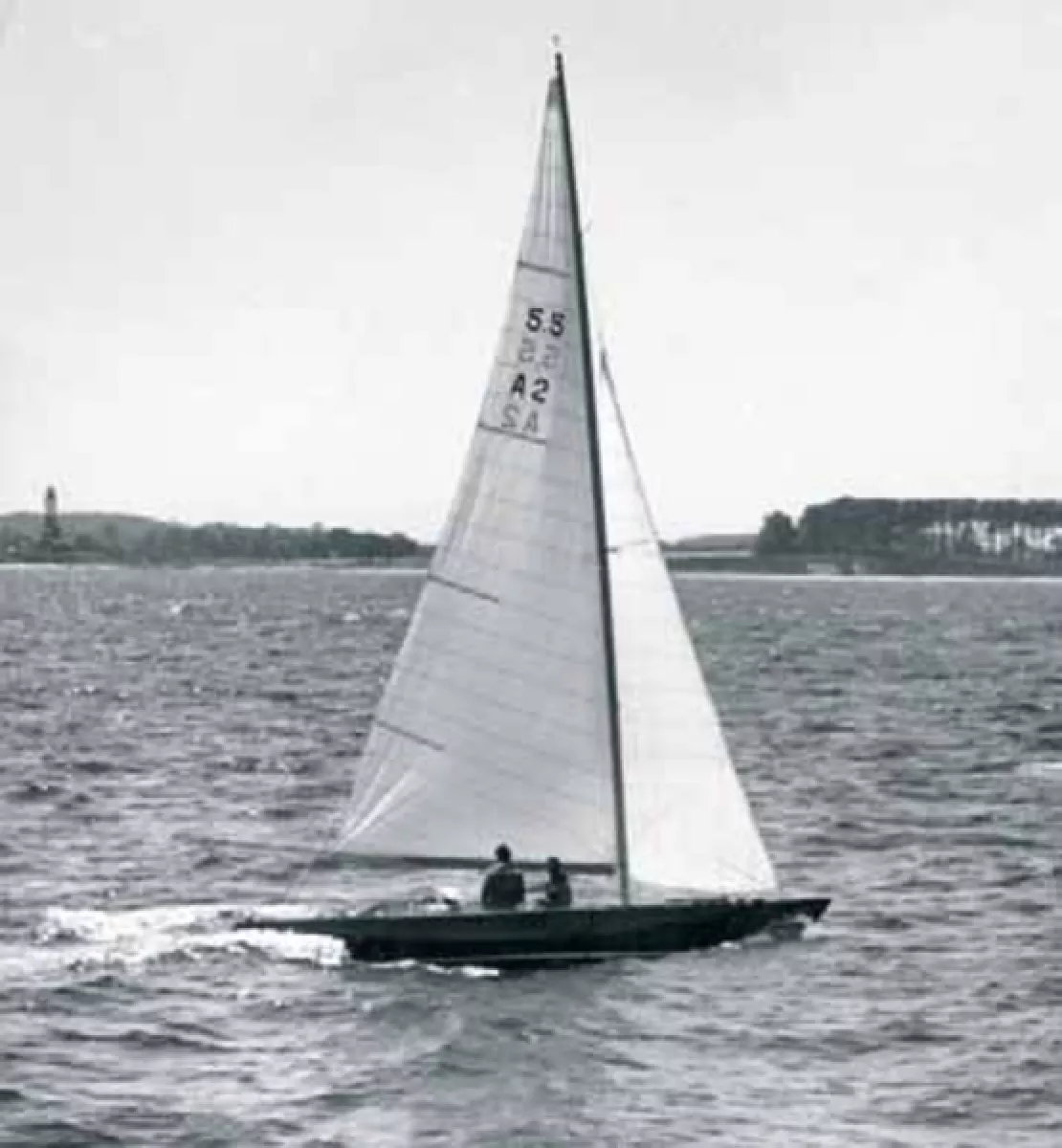 5.5 A-2 "Ardilla" : The Argentinian Olympic boat in 1960
(credits : R.E. Sieburger / El Yacht)
Added by Kaspar Stubenrauch on 2008-03-22
Ownership history (7)
Sail#
Name
Owner
ARG-2
"Ardilla"
FRA-18
"Ardilla"
SUI-71
"Baratin"
SUI-71
"Panache"
SUI-71
"Pacha"
SUI-71
"Iroise"
SUI-71
"Créve-Coeur"
Results History (1)
Year
Rank
Race / Location
Skipper
Added by, on
Race :
Kiel Week /

Location :
Kiel
Links Library (2)
16-08-2018
(Reference to Kungsörs Båtvarv AB)
05-02-2023
(Also for 5.5 SUI 71 "Créve-Coeur")