Boat details
(n°447)
Boat details
(n°447)
SUI-5
Essentials
Designers
M. Schürch
Ing. Hans Georg Reiter (AUT)
Builder
Walter Boesch, Boesch Werft (SUI)
Material
Mahogany on acacia ribs, main ribs oak, deckbeams elm, carvel planked
1st certificate issued
03-05-1953
Original boat name
Sim-Sala-Bim
Original country
SUI
Original sail number
5
Current location
Seebruck (SRV), Chiemsee (GER)
5.5 GER 80 "Simsalabim" - in Berlin, mid July : Cruising on the Havel with GER 113 and GER 112
(credits : Capnio)
Added by Kaspar Stubenrauch
on 2020-07-13
Photo Gallery (34)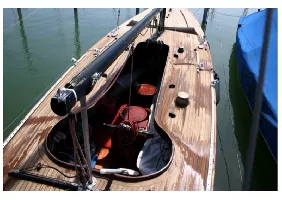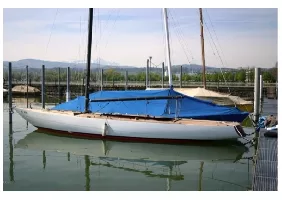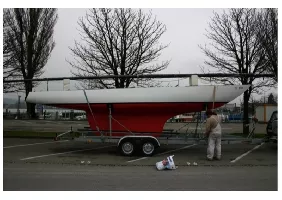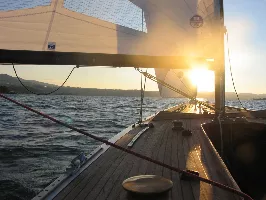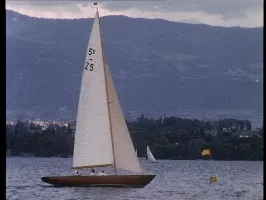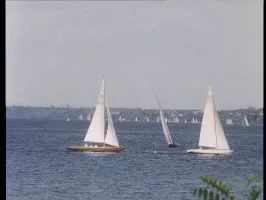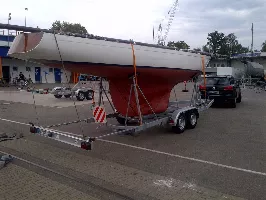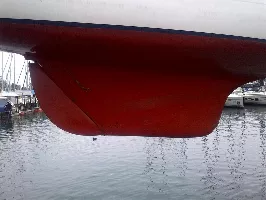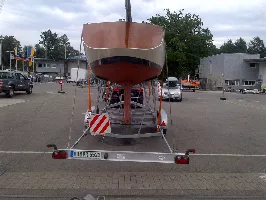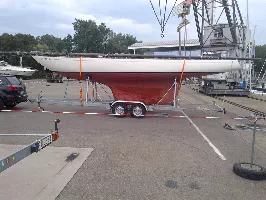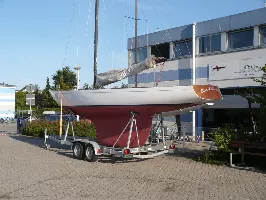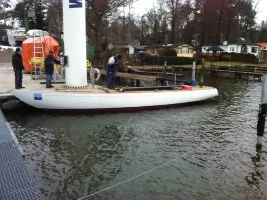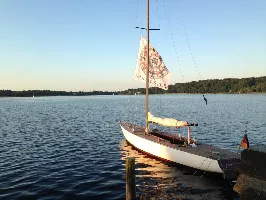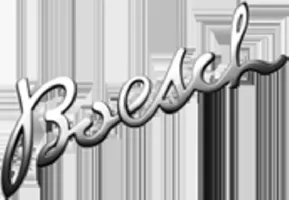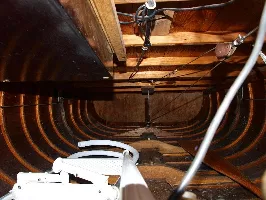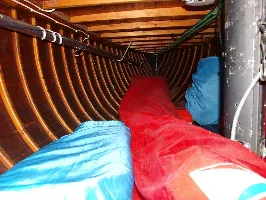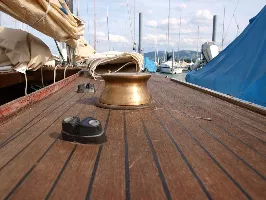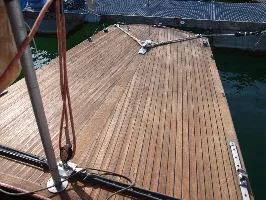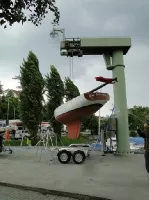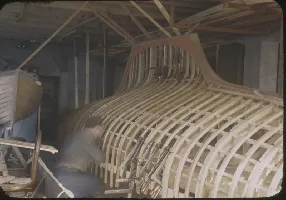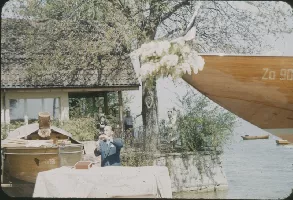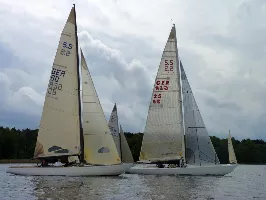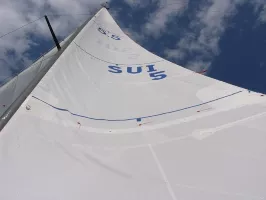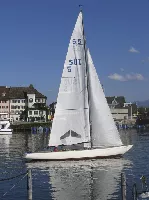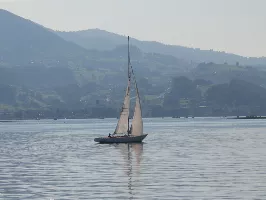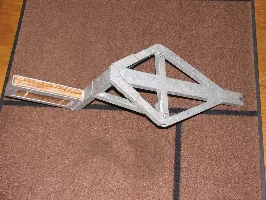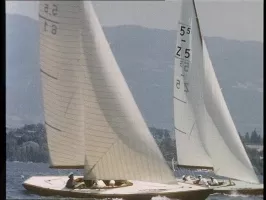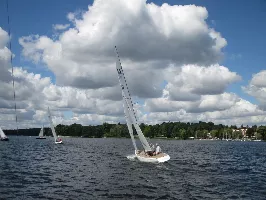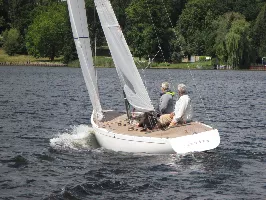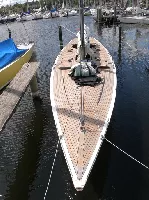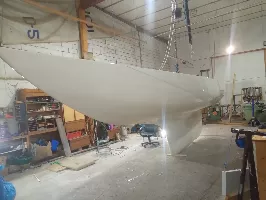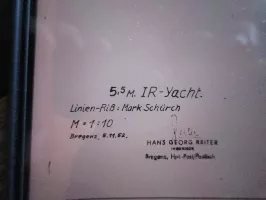 Notes (4)
5.5 Z 5 "Sim-Sala-Bim" - original length
21-03-2021
The boat was built with an original overall length of 10,151m, showing its positive yacht-stern, in a picture from 1953. The measuring certificate from 1959 is then presenting an overall length of 9,403m. Later another bit of the stern was cut off. The idea to bring the boat back to its original LoA measurement is on the table.
5.5 GER 80 - future development
16-12-2017
The boat has been sailing on Lake Zuerich over the last years. Now it has arrived on the shores of Chiemsee in Bavaria as 5.5 GER 80 and will be going through a thorough restoration and a bit of body slimming - in weight - after which "Simsalabim" will return to the 5.5mR racing circuit.
5.5 SUI 5 "Sim-Sala-Bim" - the Boesch boat
18-09-2017
This is the only 5.5m boat ever built by the famous Boesch boatyard. After her debut on Lake Zurich and many years of sailing on Lake Constance - there out of Ueberlingen and Arbon - the boat has been for some time given to sailors on a loaner basis for racing, but will now be again enjoyed on the waters of her origin.
More
Document library (5)
Document
Size
By / When
619 Kb
619 Kb
755 Kb
755 Kb
1.99 Mb
2 Mb
2.05 Mb
2 Mb
705 Kb
705 Kb
Ownership history (10)
Sail#
Name
Owner
SUI-5
"Sim-Sala-Bim"
SUI-5
"Sim-Sala-Bim"
SUI-5
"Django"
SUI-5
"Django"
GER-80
"Mariposa"
SUI-5
"Mariposa"
GER-80
"Sim-Sala-Bim"
GER-80
"Sim-Sala-Bim"
SUI-5
"Sim-Sala-Bim"
GER-80
"Simsalabim"
Results History (0)
Links Library (2)