Boat details
(n°345)
Boat details
(n°345)
SUI-115
Essentials
Designer
Britton Chance Jr. (USA)
Builder
Hermann Egger, Egger H., St.Aubin (SUI)
Material
2 layers of wood, screwed to traditional ribs
1st certificate issued
15-05-1976
Original boat name
Mayflower
Original country
SUI
Original sail number
115
Current location
Gmunden (UYCT), Traunsee (AUT)
Sunrise, at the Salzkammergut Preis, september 2022 : Sunrise, Traunsee, september 2022
(credits : )
Added by Martin Eisl
on 2022-09-12
Photo Gallery (20)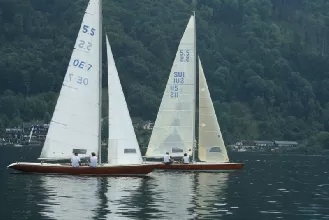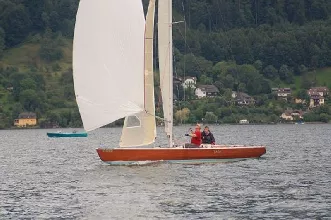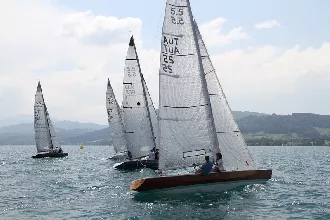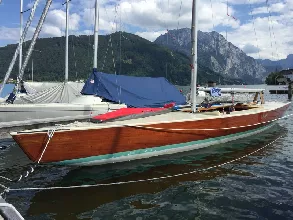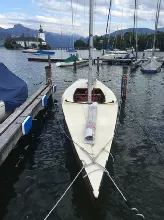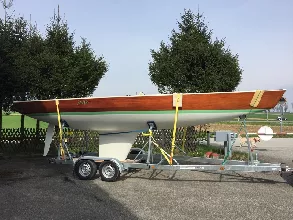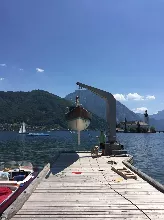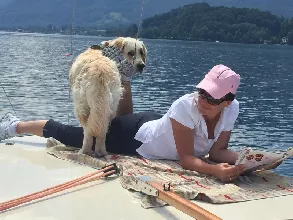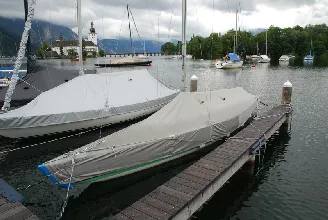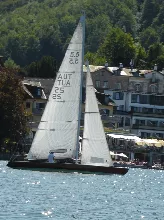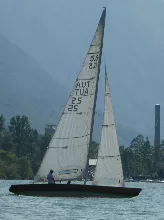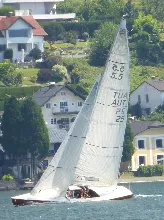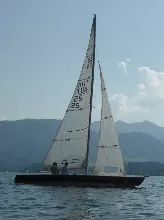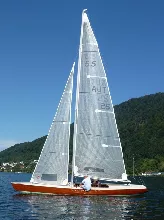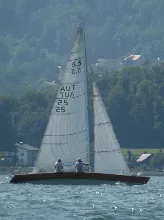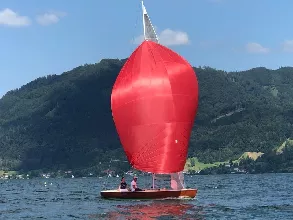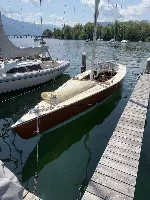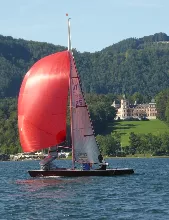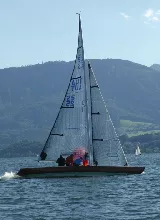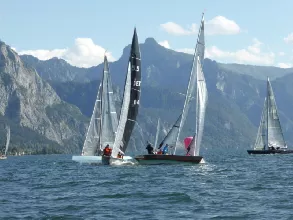 Notes (2)
5.5 AUT 25 "Sunrise"
08-02-2015
The ÖSV has now reconfirmed the sailnumber for "Sunrise" to be AUT 25.

Next option: Registration for the "Attersee Evolution Cup", in mid June 2015.
AUT-022 sail number not sure, to be validated
22-11-2010
Sail number deduced from the Austria list and from a message of Stephan Holzinger, dated 16. Aug. 2010 :
"The owner of SUI 115, Sunrise, is since 2007, Stephan Holzinger, located at Gmunden – Traunsee in Austria. Best regards".
To be validated.
Document library (1)
Document
Size
By / When
1.36 Mb
1 Mb
Sunrise, at the Salzkammergut Preis, september 2022 : Sunrise, Traunsee, september 2022
(credits : )
Added by Martin Eisl on 2022-09-12
Ownership history (6)
Sail#
Name
Owner
SUI-115
"Mayflower"
SUI-115
"Floreana"
SUI-115
"Sunrise"
AUT-25
"Sunrise"
AUT-25
"Sunrise"
AUT-25
"Sunrise"
Results History (2)
Year
Rank
Race / Location
Skipper
Added by, on
Race :
Attersee Evolution Cup /

Location :
UYCAs, Attersee, Austria
Skipper :
Christoph Schasching
Race :
World Championship /

Location :
Geneva
Links Library (0)