Boat details
(n°323)
Boat details
(n°323)
SUI-190
Essentials
Designer
Sebastien Schmidt (SUI)
Builder
Philippe Durr, Chantier naval du vieux Port, Versoix (SUI)
Material
Sandwich glass epoxy PVC foam
1st certificate issued
13-04-1995
Original boat name
4 SAIL 2 YOU
Original country
SUI
Original sail number
190
Current location
Auray, Golf du Morbihan, La Bretagne (FRA)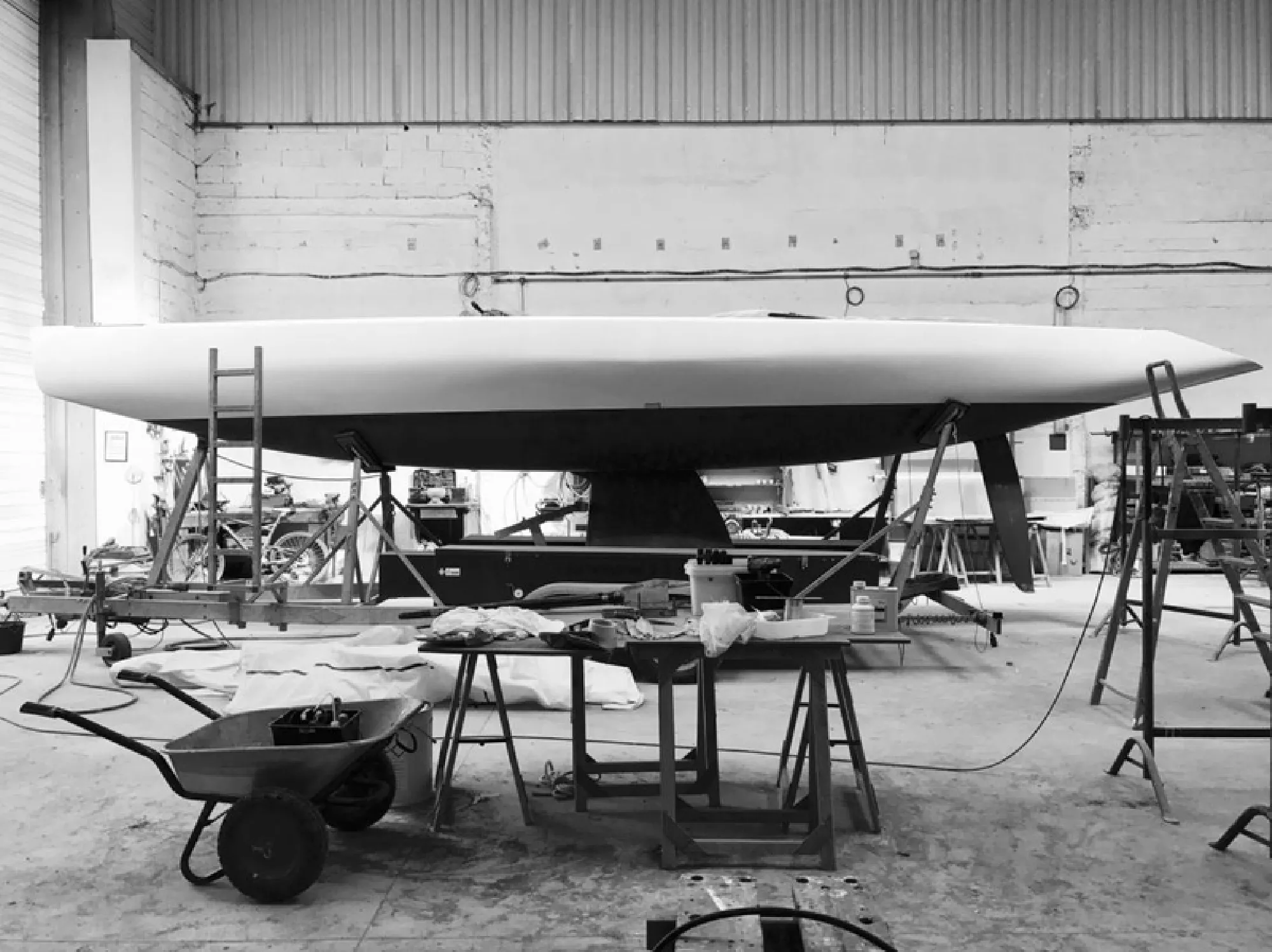 Cerise - FRA 60 : Back to white dressing
(credits : A. Guillou)
Added by Gurvan Jaouen
on 2017-09-17
Photo Gallery (13)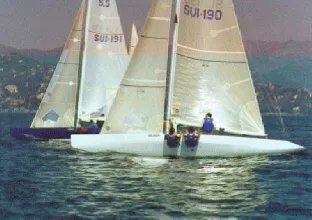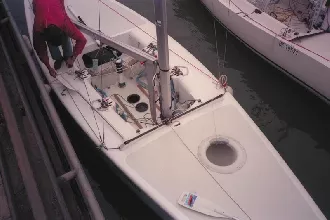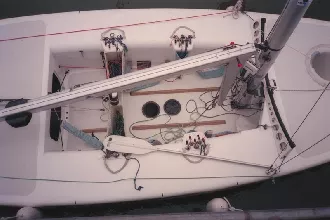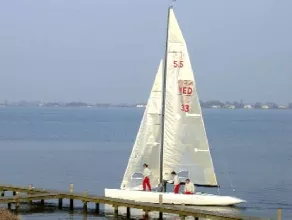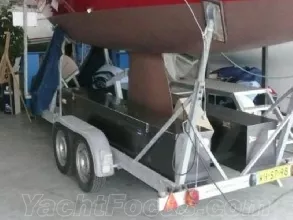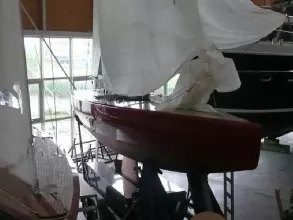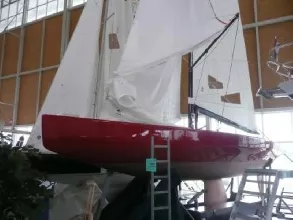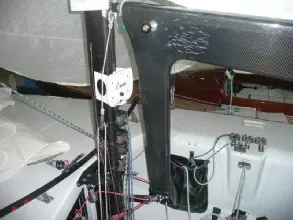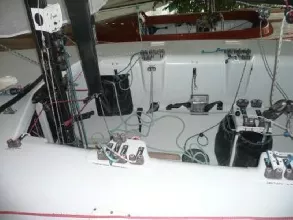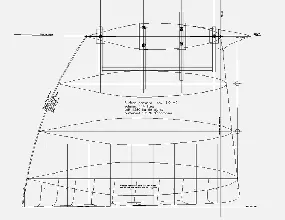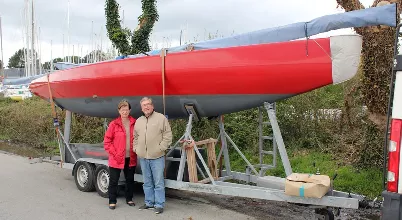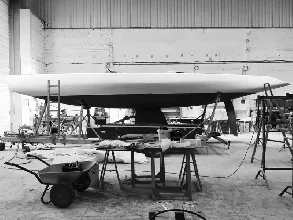 Notes (4)
New name
20-09-2017
Back to white, she is now christened "Lauryan III".
Change of owner
17-09-2017
Her new owner since September, 14th, 2017 is now Mr. Yann Beaussier. She is staying in Southern Brittany, her new mooring is in the river of Auray, in the Gulf of Morbihan.
Project story
15-04-2014
SUI-190 was a brand new and fresh hull design studied and built during winter 1994-1995. The fundamentals have been studied together and in the same time with SUI-193 design, but while SUI-193 design focused to very light air, SUI-190 took another route to more polyvalence and all around sailing.
As the (poor, sorry) pictures of the cockpit show, ergonomy of the cockpit and handling was the one of the main focus of this project.
The cockpit tub itself is the one from SUI-187 & 188 mould but hardware and fittings were exclusive : doubled each side like on a catamaran, and grouped on small islands located in between of the crews, so that each one could access and help easily and quickly for any manoeuvre if needed, and, moreover, easy to unmount in case of trouble during a leg.
A spinnaker tube was tested on SUI-190, that was very efficient in an handling point of view, but at the end judged as too much destroying for these fragile sails.
One unit only have been built by Philippe Durr (deck and cockpit by Christof Wilke): SUI-190 "White Spirit", that became "Lumba Go" to Olivier Besse, then "Chlika Chlika" to Alain Cloux, then NED-33 "Onvermijdelijk" to Jan Van Gelderen.
More
Document library (1)
Document
Size
By / When
342 Kb
342 Kb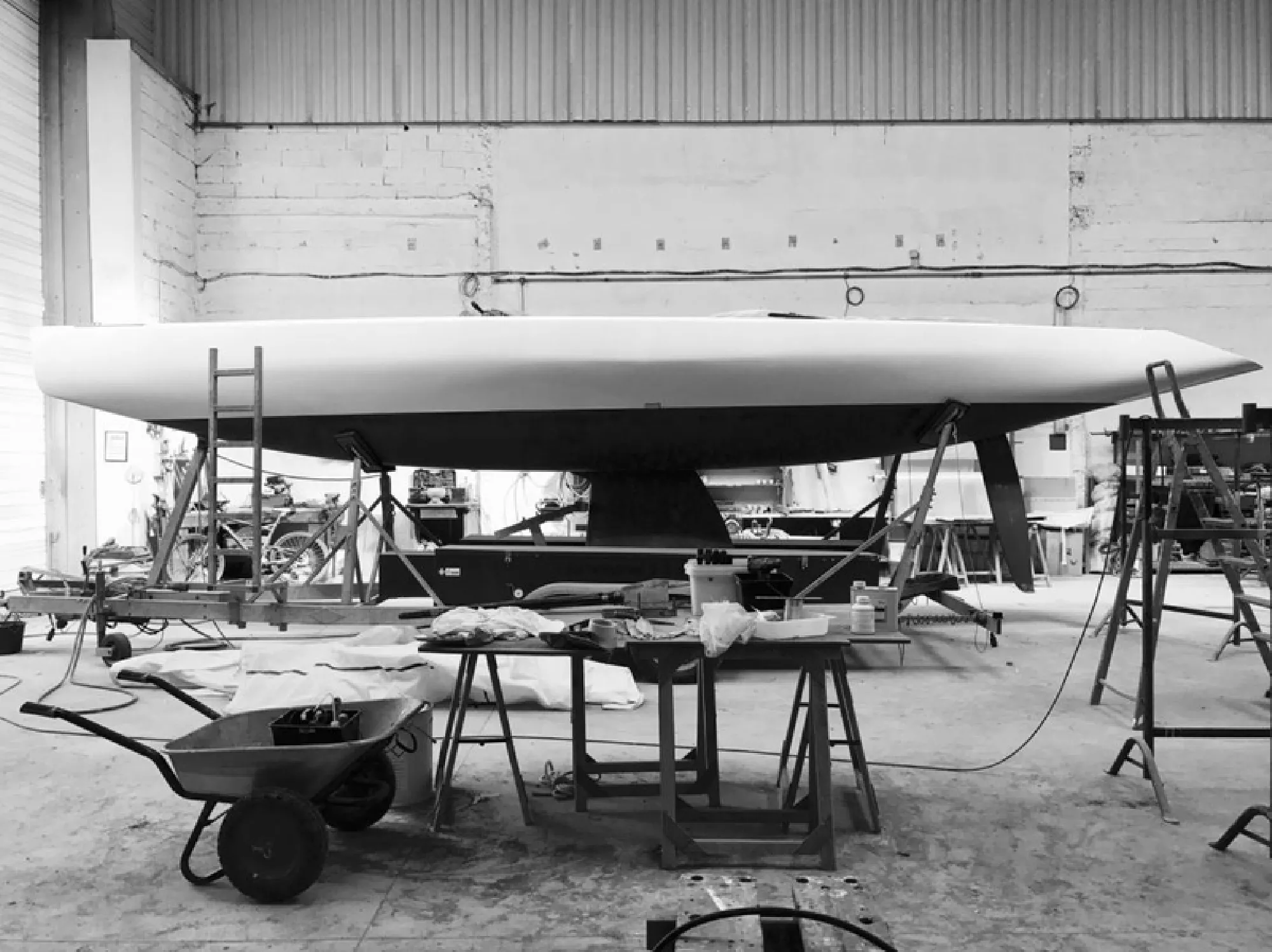 Cerise - FRA 60 : Back to white dressing
(credits : A. Guillou)
Added by Gurvan Jaouen on 2017-09-17
Ownership history (7)
Sail#
Name
Owner
SUI-190
"4 SAIL 2 YOU"
SUI-190
"White Spirit"
SUI-190
"Lumba Go"
SUI-190
"Chlika-Chlika"
NED-33
"Onvermijdelijk"
FRA-60
"Cerise"
FRA-60
"Lauryan III"
Results History (0)
Links Library (1)
13-02-2008
(...for complementary infos)