Boat details
(n°256)
Boat details
(n°256)
SWE-49
Essentials
Designer
Einar Ohlson (SWE)
Builder
Oscar Schelin, Kungsörs Båtvarv AB (SWE)
Material
Mahogany, carvel planked
1st certificate issued
01-04-1968
Original boat name
Rush VIII
Original country
SWE
Original sail number
49
Current location
Zug (YCZ), Lake Zug (SUI)
6.6 SUI 110 "Revenant" - side view : Starboard
(credits : R. Strimer)
Added by Kaspar Stubenrauch
on 2019-10-21
Photo Gallery (4)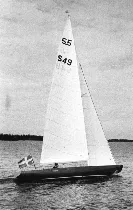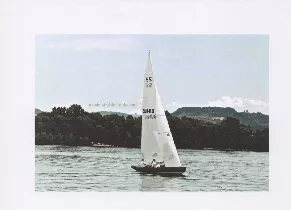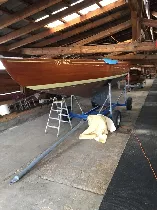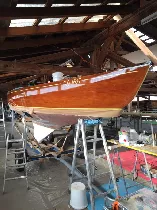 Notes (3)
5.5 SUI "Revenant" - in Zug
29-09-2019
Information has been received from R. Strimer, that the boat is in good condition, sailing on Lake Zug in Switzerland. Substantial repair & restoration work has been done over the years, the boat is back to a clear varnished hull and she features a teakdeck.
5.5 Z 110 "Revenant" - sold to Lake Zug
26-09-2019
According to a message received from the Schuerch family, the boat was sold to Zuger See (Lake Zug) in Switzerland. A slight hope, to still find the boat there, remains.
Sunk?
08-03-2008
The boat was sold to Switzerland, Gert Kaiser has told me personally. From what I have heard the boat was later sunk.
Document library (3)
Document
Size
By / When
1.01 Mb
1 Mb
1.31 Mb
1 Mb
33 Kb
33 Kb
6.6 SUI 110 "Revenant" - side view : Starboard
(credits : R. Strimer)
Added by Kaspar Stubenrauch on 2019-10-21
Ownership history (4)
Sail#
Name
Owner
SWE-49
"Rush VIII"
SWE-49
"Yvonne"
SUI-110
"Revenant"
SUI-110
"Revenant"
Results History (0)
Links Library (2)
16-08-2018
(Reference to Kungsörs Båtvarv AB)
28-01-2023
(Historic info, also on Ohlson designed 5.5's)