Boat details
(n°253)
Boat details
(n°253)
SUI-52
Essentials
Designers
Einar Ohlson (SWE)
Carl-Eric Ohlson (SWE)
Builder
Oscar Schelin, Kungsörs Båtvarv AB (SWE)
Material
Mahogany, carvel planked
1st certificate issued
21-05-1962
Original boat name
Scatoulitsa III
Original country
SWE
Original sail number
52
Current location
Bregenz, Lake of Constance (AUT)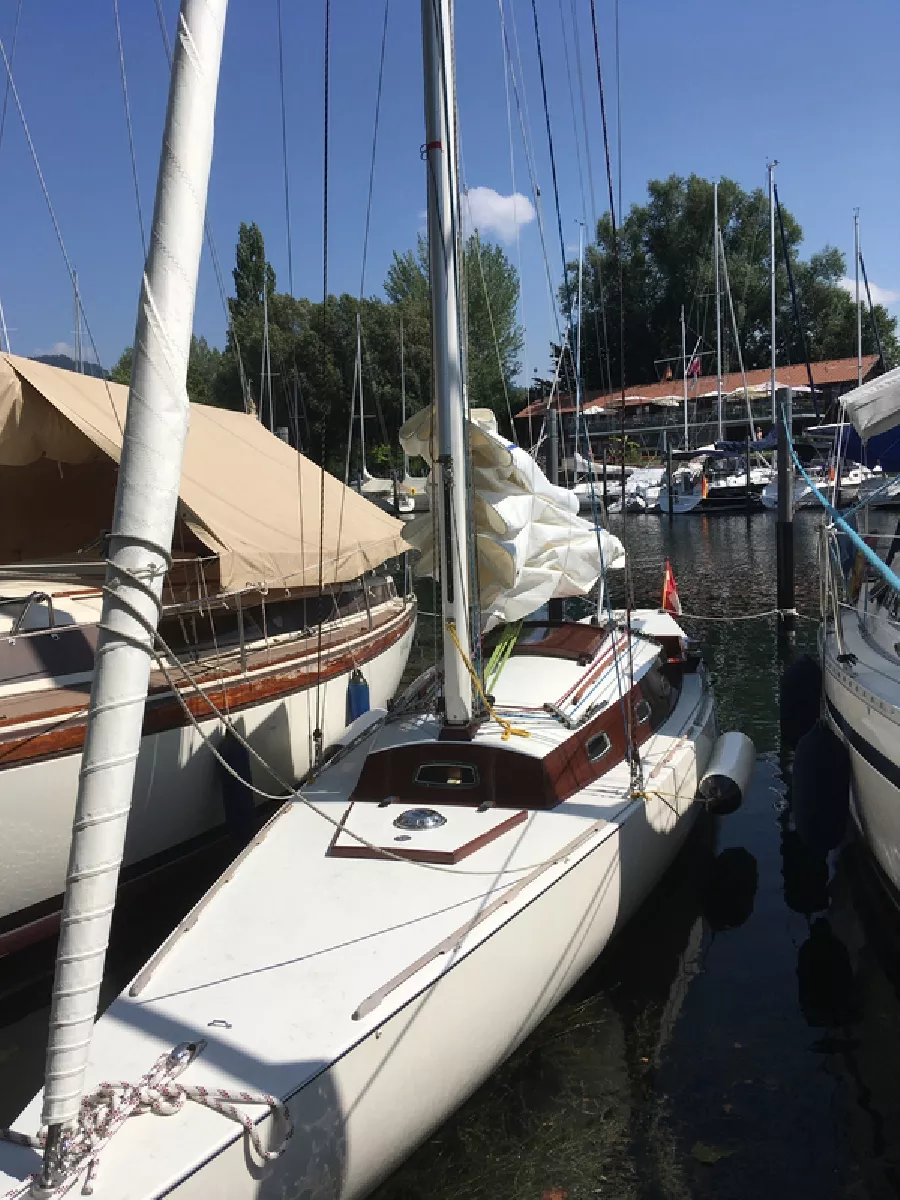 5.5 AUt 28 "Scatoulitsa III" - renovated : In her harbour, on the Southern part of Lake Constance
(credits : K. Vamberszky)
Added by Kaspar Stubenrauch
on 2022-07-28
Photo Gallery (3)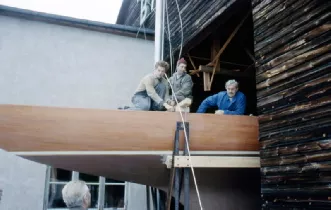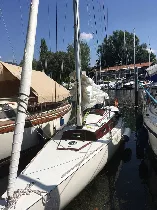 Notes (2)
5.5 AUT 28 - preliminary sailnumber only
30-06-2019
The new sailnumber for "Scatoulitsa III" is not yet registered with the OeSV, the Austrian Sailing Federation; it has been entered here for record only. Owners in Austria wishing to apply for a new AUT sailnumber have to get their older measuring certificates stamped by a measurer, who is reconfirming the boat being a 5.5m. For further info on the process, owners can contact the local 5.5m Class Association.

New owner
23-08-2010
Hi, I'm the new owner of SUI-052, bought the boat in 2005 from Mr. Gindroz.
My name is Karl-Ernst Dietrich, live in Bregenz, Austria and have the boat located here on the lake of Constance. The boat once got a cabin and a separated rudder, don't know when, maybe in the late seventies or early eighties, because the glue used for the cabin looks like Balcotan, the rudder has a stoneage-shape and the rig isn't original now.
Some things will be changed in the coming years, not the cabin, but we will not compete with the current weight of about 2,3 tons.

Document library (2)
Document
Size
By / When
119 Kb
119 Kb
372 Kb
372 Kb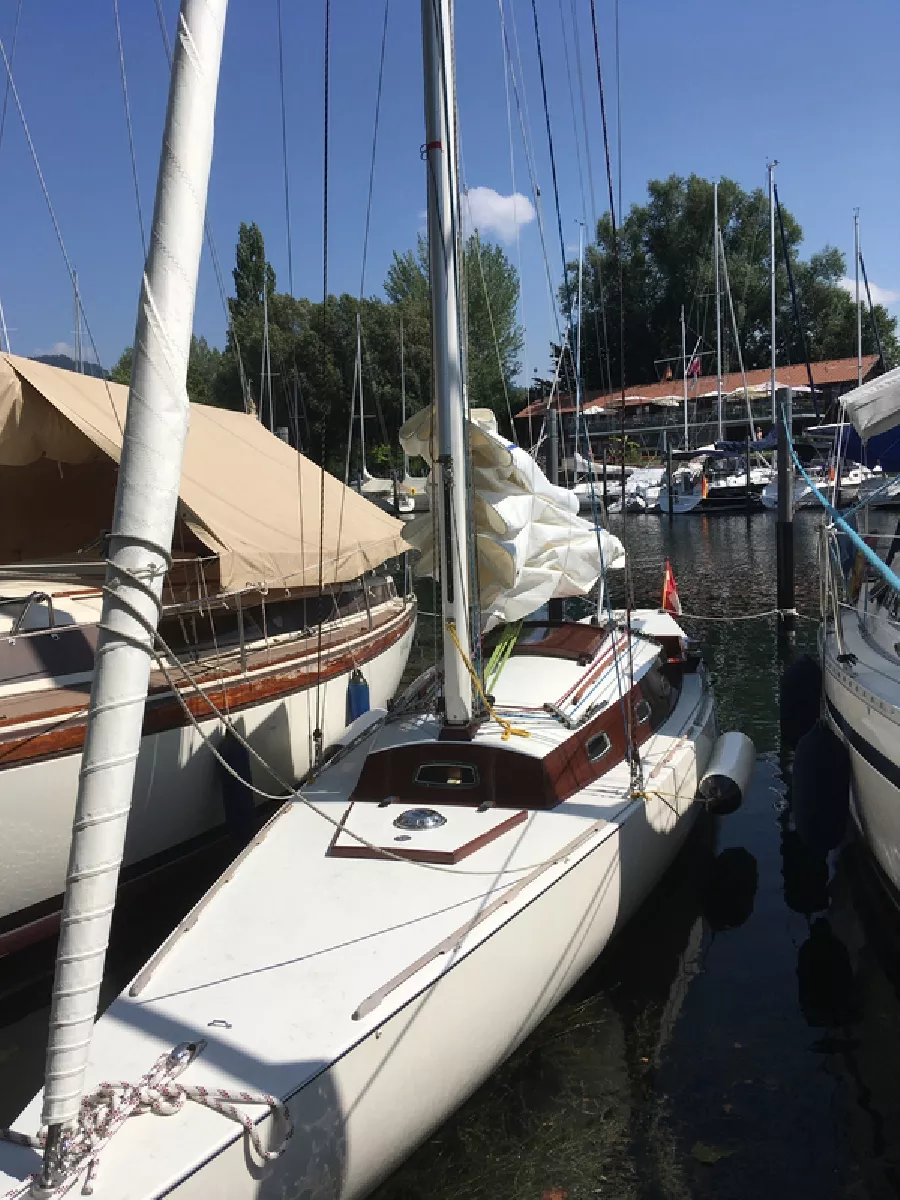 5.5 AUt 28 "Scatoulitsa III" - renovated : In her harbour, on the Southern part of Lake Constance
(credits : K. Vamberszky)
Added by Kaspar Stubenrauch on 2022-07-28
Ownership history (6)
Sail#
Name
Owner
SUI-52
"Scatoulitsa III"
SUI-52
"Opale"
SUI-52
"Yannick IV"
SUI-52
"Yannick IV"
AUT-28
"Scatoulitsa III"
AUT-28
"Scatoulitsa III"
Results History (0)
Links Library (2)
16-08-2018
(Reference to Kungsörs Båtvarv AB)
25-09-2021