Boat details
(n°227)
Boat details
(n°227)
SUI-35
Essentials
Designer
Henri Copponex (SUI)
Builder
Louis Plojoux, Corsier-Port, Genève (SUI)
Material
Mahogany, carvel planked
1st certificate issued
00-00-1960
Original boat name
Artemis III
Original country
SUI
Original sail number
35
Current location
Greifswald, Baltic Sea (GER)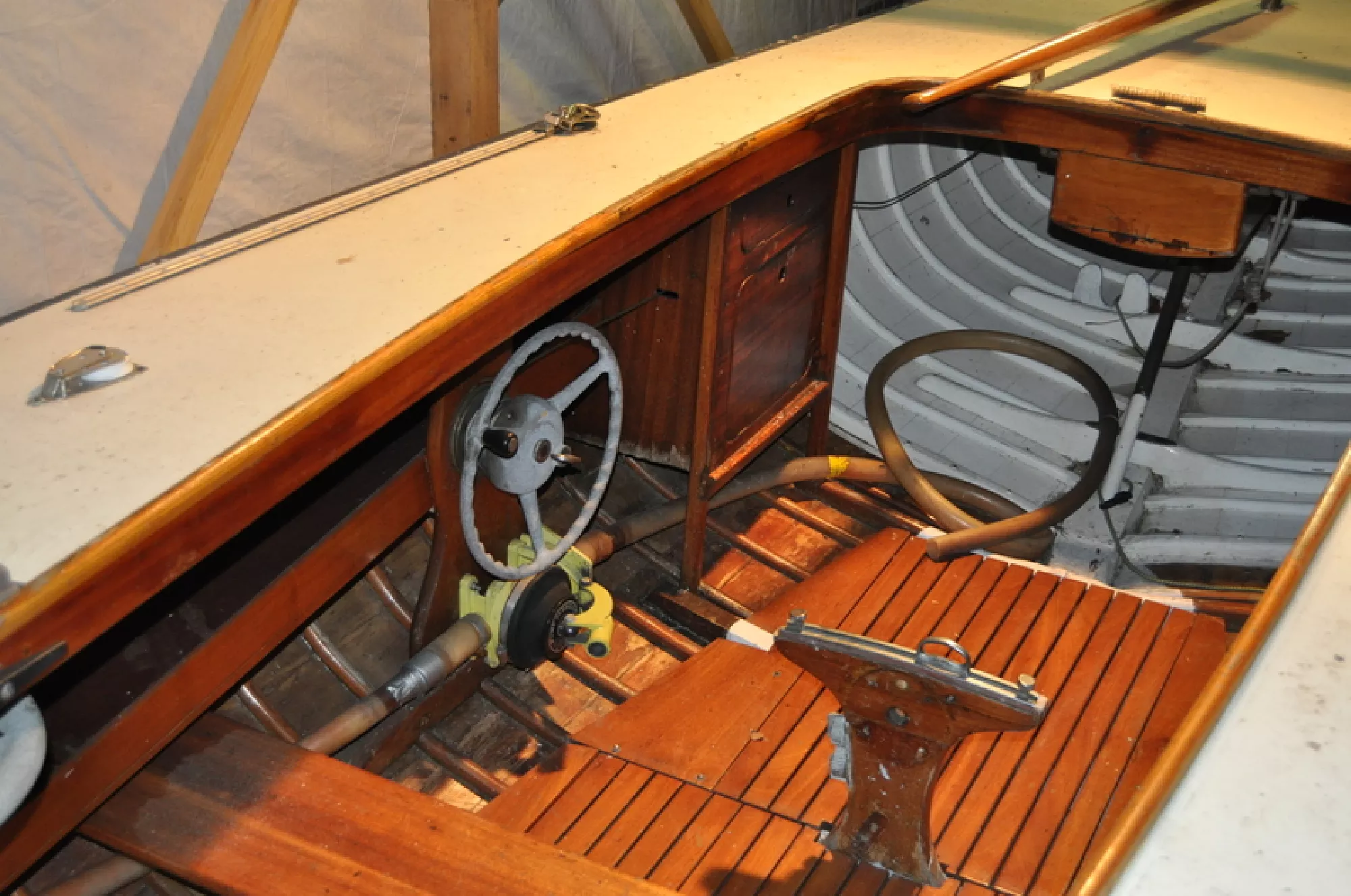 5.5 GER 76 "Artemis III" - Cockpit : Original setting
(credits : Erik Seidel)
Added by Kaspar Stubenrauch
on 2018-03-31
Photo Gallery (7)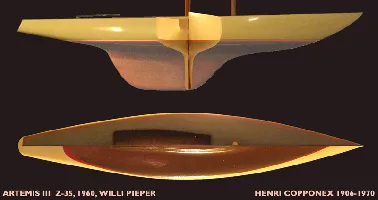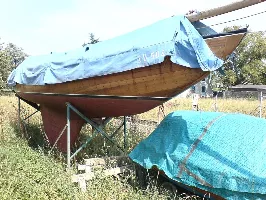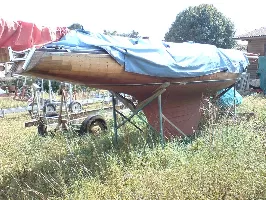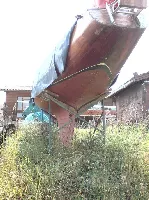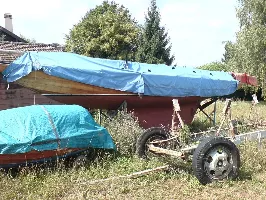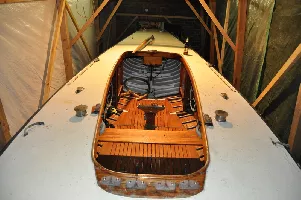 Notes (2)
5.5 SUI 35 - in restoration now
21-05-2020
This precious example of Swiss boat design is going into restoration now, in order to return to International 5.5m racing as GER 76.
Erik Seidel, the new owner, is looking for copies of plans and other boat related material, in order to make the restoration perfect.

Boat found at Philippe Kolly's shipyard, 21.08.09
17-09-2009
No builder plate anymore.
Mailsail number "Z-35"
Registration certificate VD 584. The boat's weight written on this certificate is 1'777 kg, which is corresponding exactly to the one written down in the rating certificate.
On the same registration certificate : builder Corsier Port and "1ère mise en circulation" 1960.
Typical knuckle bow from this period of Copponex.

All of these clues converge to the conclusion this boat is SUI-035.

Boat for sale, to be restaured. Feel free to contact Philippe Kolly at www.chantiernaval-kolly.ch.
Document library (2)
Document
Size
By / When
503 Kb
503 Kb
49 Kb
49 Kb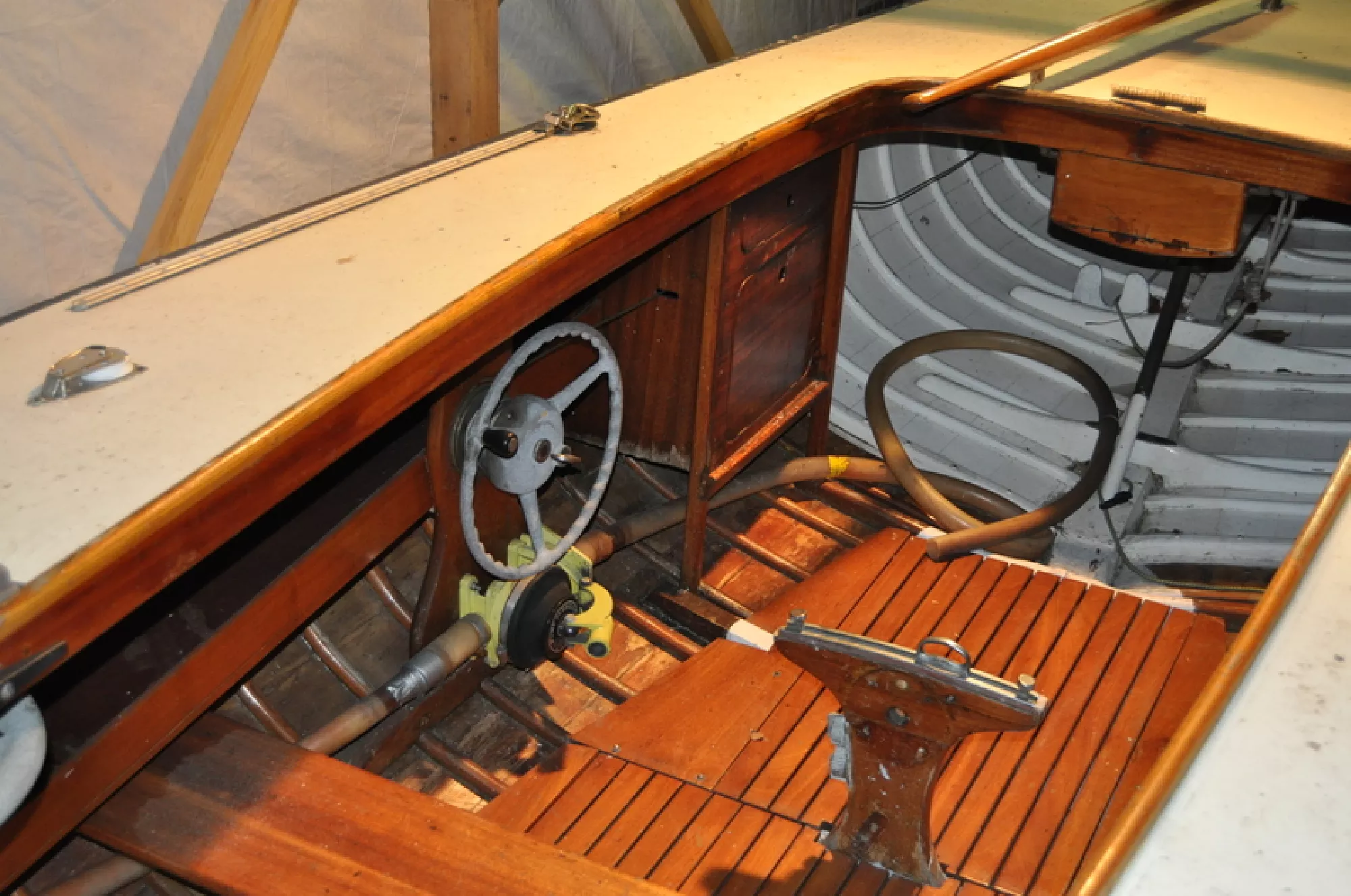 5.5 GER 76 "Artemis III" - Cockpit : Original setting
(credits : Erik Seidel)
Added by Kaspar Stubenrauch on 2018-03-31
Ownership history (4)
Sail#
Name
Owner
SUI-35
"Artemis III"
SUI-35
"Sirocco"
SUI-35
"[unknown]"
GER-76
"Artemis III"
Results History (0)
Links Library (1)
01-03-2023
(Historic info - in French)