Boat details
(n°222)
Boat details
(n°222)
SUI-27
Essentials
Designer
Henri Copponex (SUI)
Builder
Louis Plojoux, Corsier-Port, Genève (SUI)
Material
Mahogany, carvel planked
1st certificate issued
01-01-1957
Original boat name
Contest II
Original country
SUI
Original sail number
27
Current location
Braassem, Holland (NED)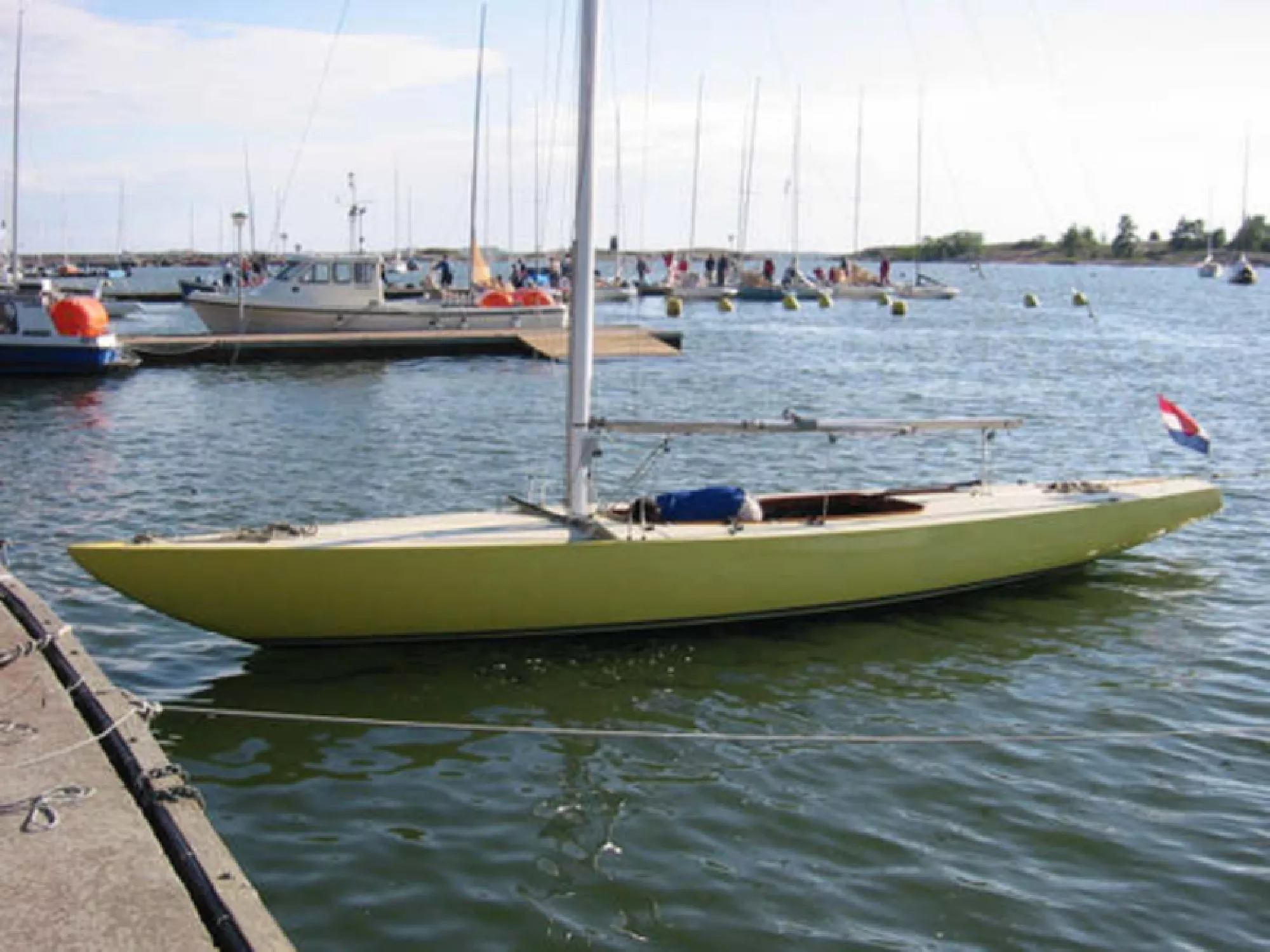 5.5 NED 13 "Tripel" : Harbour
(credits : Sander van der Post)
Added by Kaspar Stubenrauch
on 2017-03-23
Photo Gallery (9)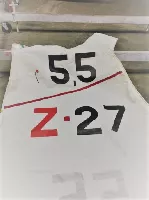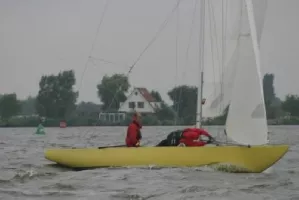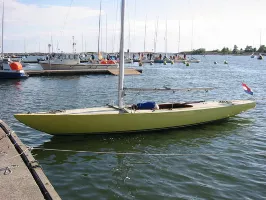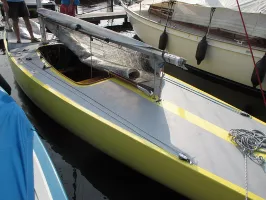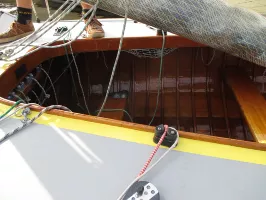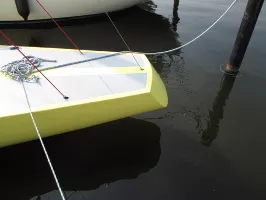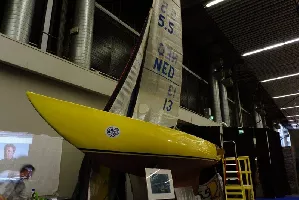 Notes (2)
Data Transfer Z-56 & NED 13, in search for origin
24-03-2017
Data Transfer re Z-56 & NED 13 - 17.02.2017 by Kaspar Stubenrauch Original Sailnumber for 5.5 NED 13? - 8 hours ago by Kaspar Stubenrauch
We are searching for the origin of NED 13, as the connection to SUI 56 cannot be maintained. With an LoA of 9,558m the boat does not fit the LoA of SUI 56, which is 9,467m. The entries for SUI 56 and NED 13 will therefore be separated.
Notes received from Frits Kruyt, Nov.2007. - 29.06.2008 by Site Administrator
Little is known for sure. Old sails show the number Z-26, but Matti Muoniovaara mentions Z-56 as original sail numer. Nickname Banaan (Banana) was on the boat for some years.
5.5 Z-27 has become H-13, now NED 13
23-03-2017
Given the findings in boat measurement compared with the measuring certificate of Z-27, plus the mainsail which had come with the boat showing Z-27, the data for NED 13 is now shown with this original Swiss boat.
Document library (3)
Document
Size
By / When
1.06 Mb
1 Mb
49 Kb
49 Kb
776 Kb
776 Kb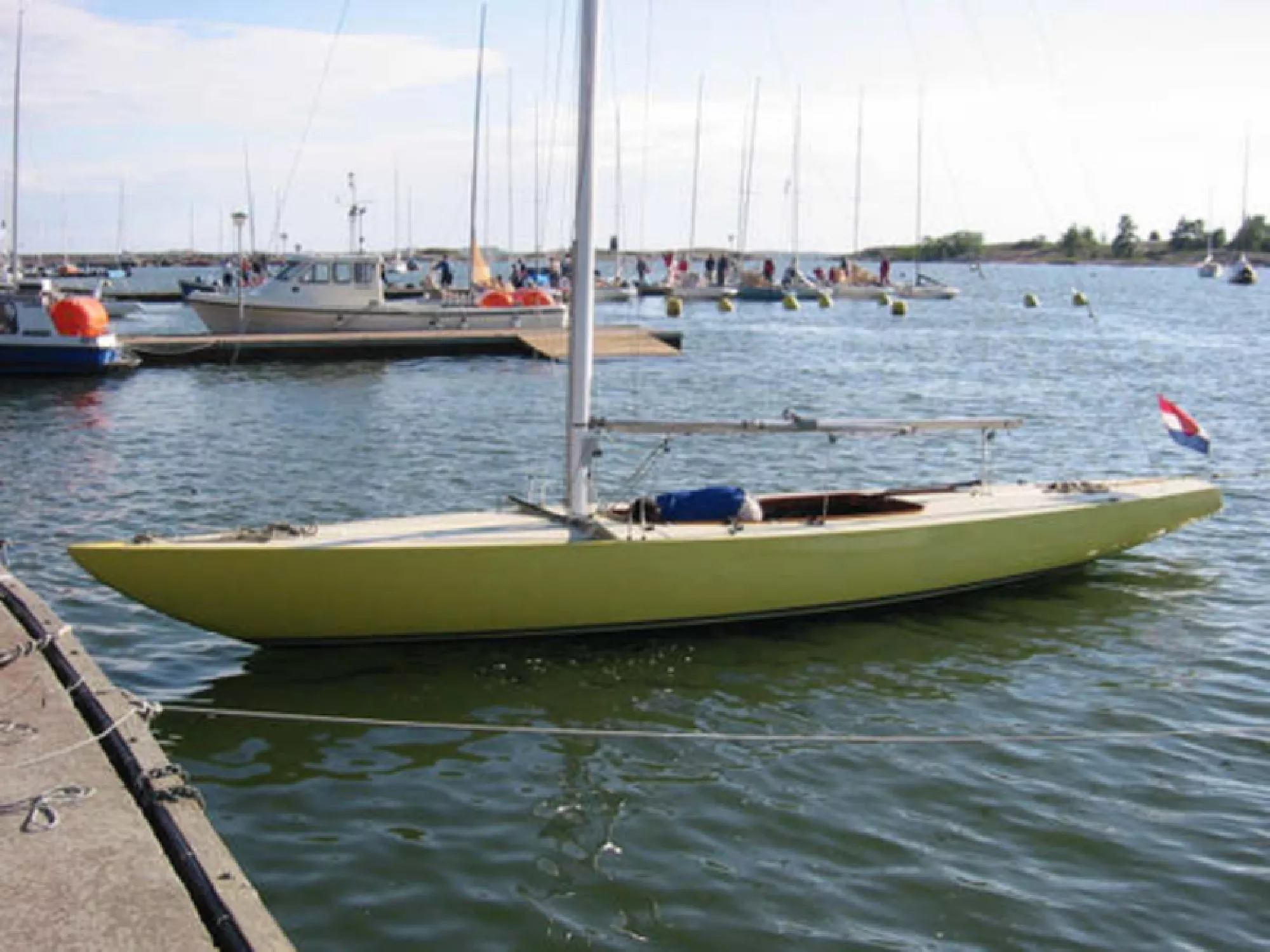 5.5 NED 13 "Tripel" : Harbour
(credits : Sander van der Post)
Added by Kaspar Stubenrauch on 2017-03-23
Ownership history (5)
Sail#
Name
Owner
SUI-27
"Contest II"
SUI-27
"Contessa"
SUI-27
"Annegreth"
NED-13
"Tripel"
NED-13
"Banaan"
Results History (0)
Links Library (0)