Boat details
(n°183)
Boat details
(n°183)
SUI-170
Essentials
Designers
Oskar Weber (SUI)
J. Weber (SUI)
Builder
Jürg Weber, Yachtwerft Portier AG, Meilen (SUI)
Material
GRP
1st certificate issued
30-03-1990
Original boat name
Sarah
Original country
SUI
Original sail number
170
Current location
Mosede Havn [SGS], Koege Bugt (DEN)
5.5 DEN 13 "Hirashima" - Mosede Havn : Ready for the 2021 season
(credits : Mathias K.)
Added by Kaspar Stubenrauch
on 2021-05-09
Photo Gallery (13)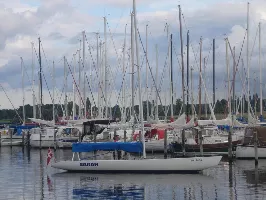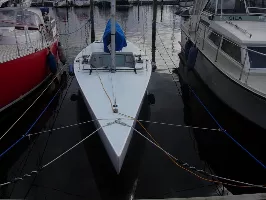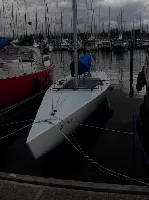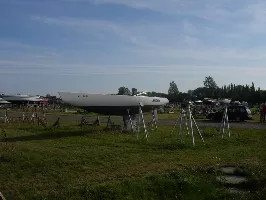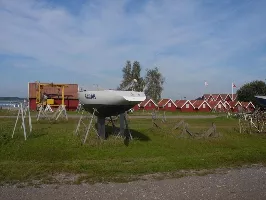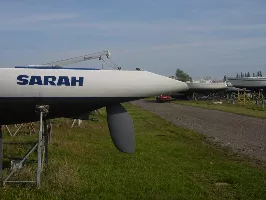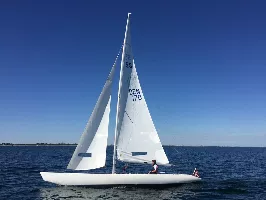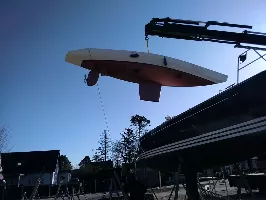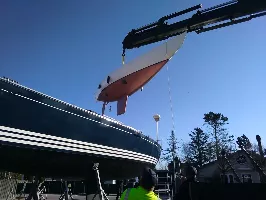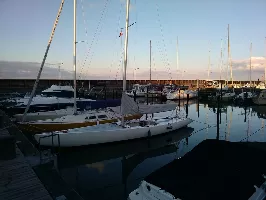 Notes (4)
"Sarah" has been found / new ownership
11-05-2020
"Sarah" will be re-registered under the danish Sail federation in 2021.

"Sarah" in Denmark
05-12-2015
The boat came to Denmark in 1999, sailed by Astrid Vingnaes and Steen Rugaard Christensen and sold some years ago. So far no reconfirmation of a registration with the Danish Sailing Federation.
5.5 SUI 170 "Sarah" - Info from J. Weber
07-04-2008
SUI 165, 166 and 170 are sisters and have been jointly designed by Oskar and Juerg Weber.

More
Document library (1)
Document
Size
By / When
290 Kb
290 Kb
5.5 DEN 13 "Hirashima" - Mosede Havn : Ready for the 2021 season
(credits : Mathias K.)
Added by Kaspar Stubenrauch on 2021-05-09
Ownership history (3)
Sail#
Name
Owner
SUI-170
"Sarah"
SUI-170
"Sarah"
DEN-13
"Hirashima"
Results History (0)
Links Library (0)