Boat details
(n°151)
Boat details
(n°151)
SUI-13
Essentials
Designer
Henri Copponex (SUI)
Builder
Hermann Egger, Egger H., St.Aubin (SUI)
Material
Mahogany, carvel planked
1st certificate issued
01-01-1956
Original boat name
Tombouctou
Original country
SUI
Original sail number
13
Current location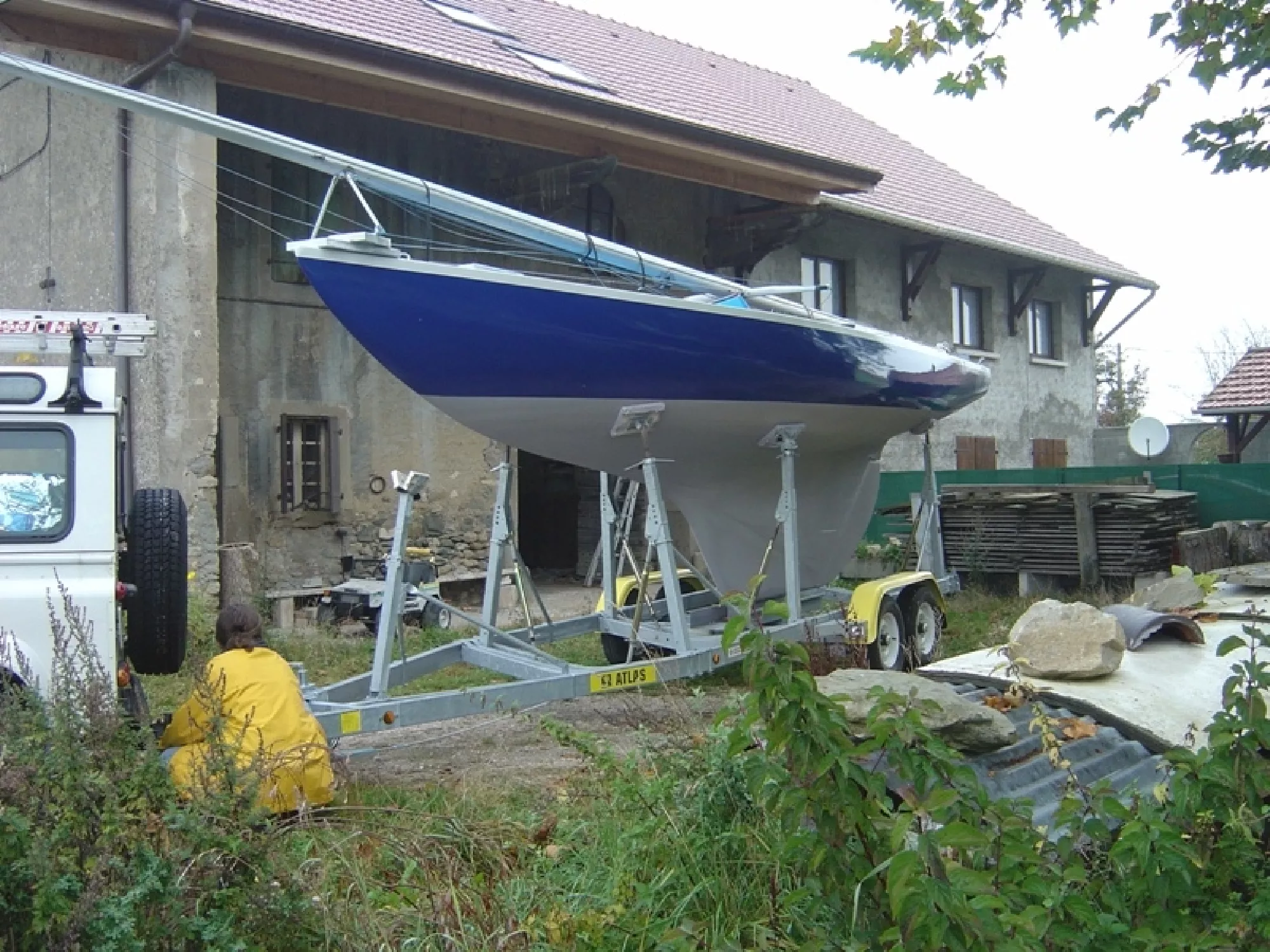 SUI-013 Nouvelles peintures 2005 (2) : Réfection complète des peintures intérieures et extérieures - remorquage
(credits : )
Added by Paul Mayenzet
on 2007-10-22
Photo Gallery (3)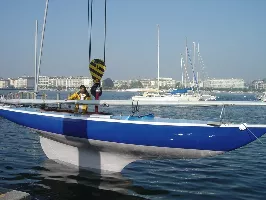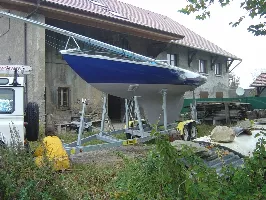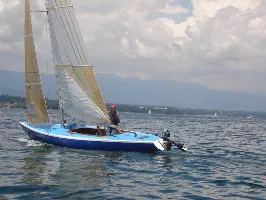 Notes (3)
5.5 SUI 13 - regretfully scrapped
16-04-2023
The boat has been lost, she went to a scrapyard in 10/2010.
Chronologie des propriétaires
21-11-2007
Je précise que le nom du SUI-013 était "Lupo" lorsqu'il appartenait à M. Lamunière (c'est lui qui me l'a confirmé). En revanche, je ne connais pas le nom donné par la famille Maag qui en a été propiétaire depuis ? jusqu'en juin 1986, date à laquelle je l'ai racheté puis restauré, avec remise à l'eau en 1993. Depuis, je navique régulièrement avec et en suis à ce jour toujours le propriétaire. Merci de corriger la Ownership history en conséquence.
Paul Mayenzet.
Précédent propriétaire du SUI-013...
05-10-2007
J'ai racheté ce bateau en juin 1986 à Monsieur Philippe Maag, lui-même l'ayant hérité de son père. Je ne sais malheureusement pas depuis quand il leur appartenait. Paul Mayenzet.
Document library (1)
Document
Size
By / When
897 Kb
897 Kb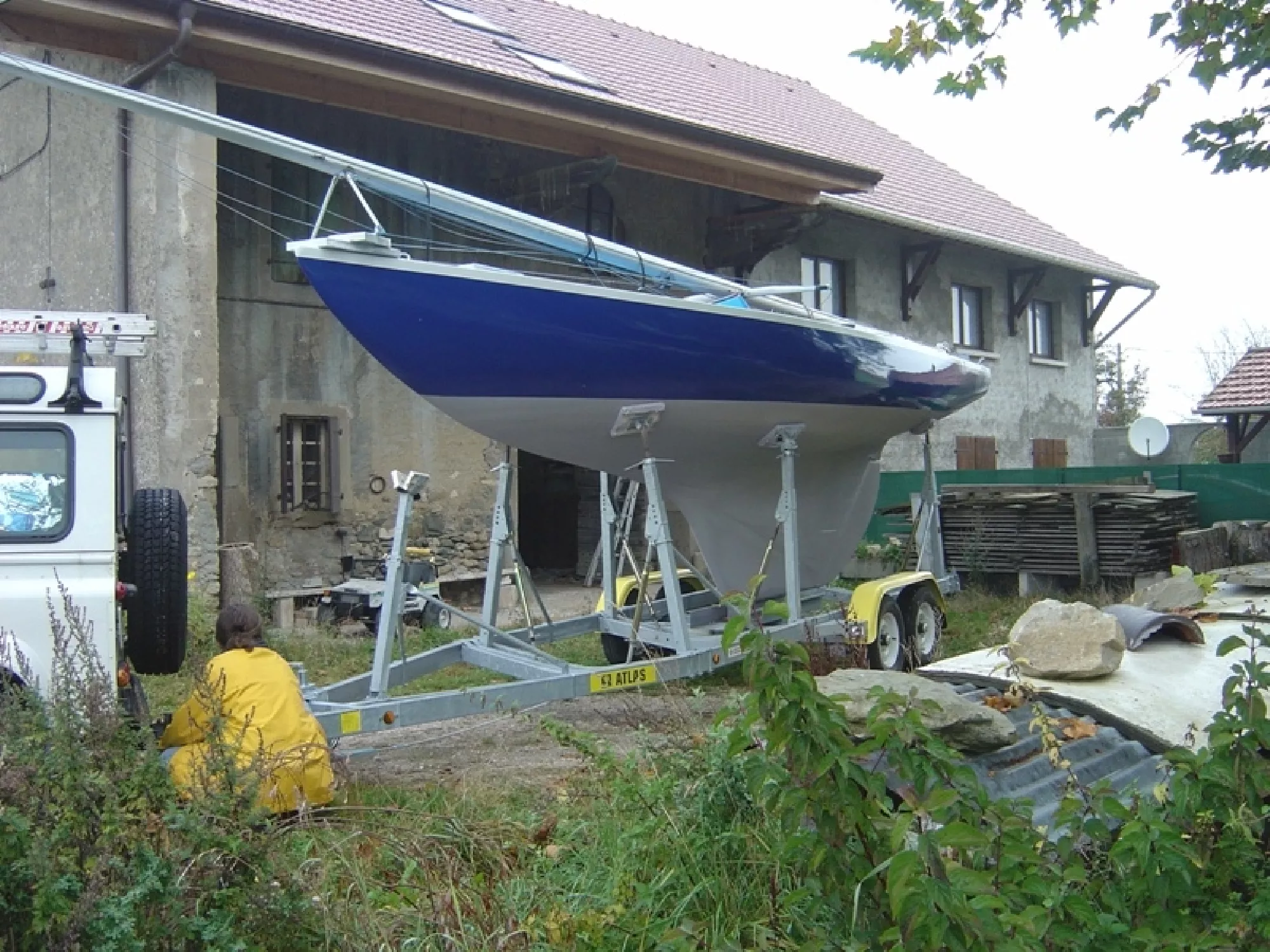 SUI-013 Nouvelles peintures 2005 (2) : Réfection complète des peintures intérieures et extérieures - remorquage
(credits : )
Added by Paul Mayenzet on 2007-10-22
Ownership history (5)
Sail#
Name
Owner
SUI-13
"Tombouctou"
SUI-13
"Zéphyr II"
SUI-13
"Lupo"
SUI-13
"?"
SUI-13
"P&P"
Results History (0)
Links Library (0)