Boat details
(n°143)
Boat details
(n°143)
SWE-51
Essentials
Designer
Britton Chance Jr. (USA)
Builder
S. Carlsson, Sune Carlsson Båtvarv (SWE)
Material
Mahogany, diagonal carwel, laminated
1st certificate issued
15-06-1968
Original boat name
Wasa IV
Original country
SWE
Original sail number
51
Current location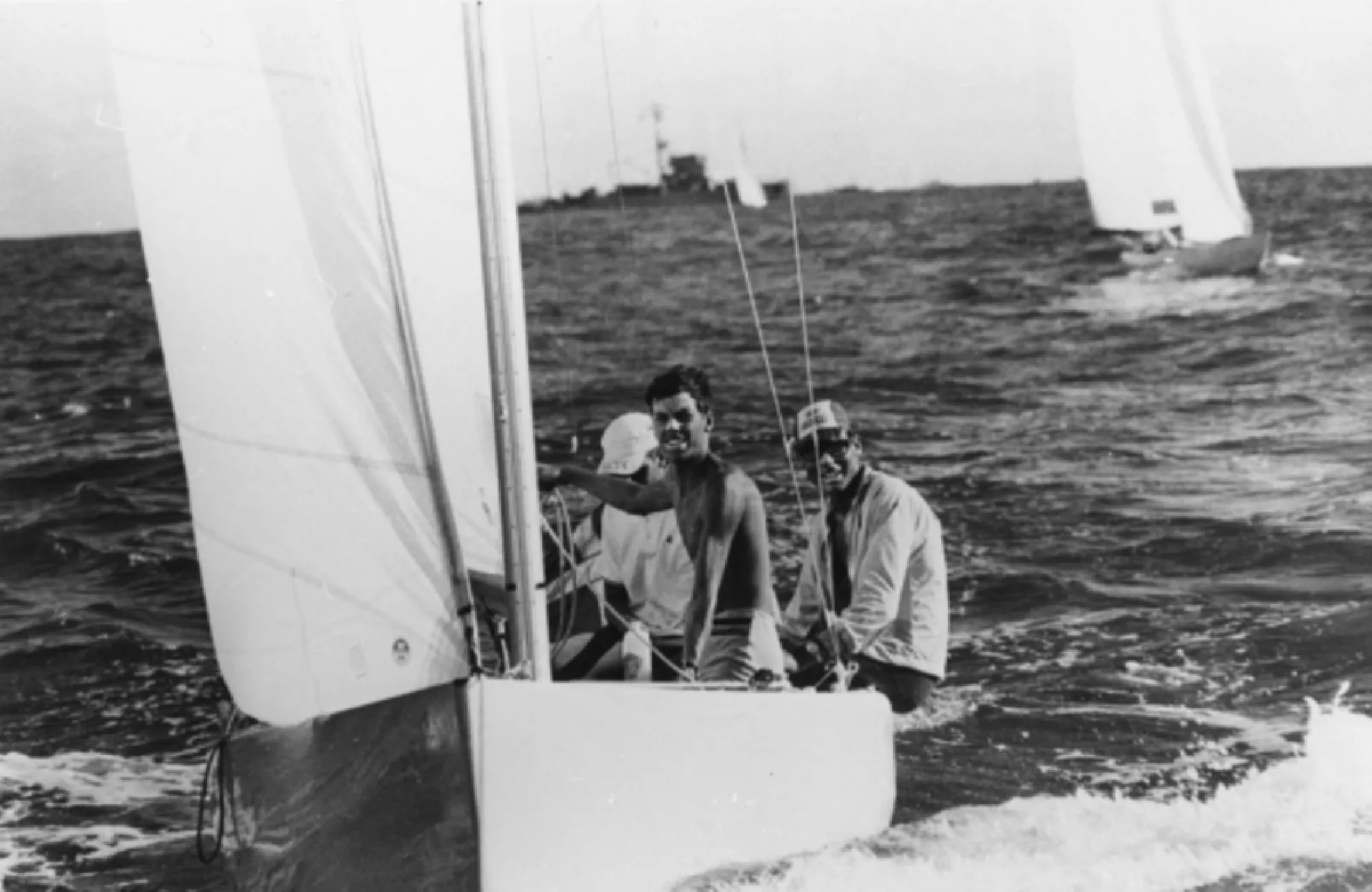 5.5m SWE-51 "Wasa IV" in the 1968 Olympics in Acapulco, Mexico : Sailed by brothers Jörgen, Ulf and Peter Sundelin
(credits : Unknown / Swedish National Maritime Museums, the Maritime Museum)
Added by Matias Johansson
on 2010-03-25
Photo Gallery (1)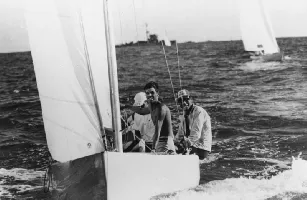 Notes (7)
Storm on the Lake of Constance in 1974 - one boat lost
11-06-2008
The documents section is now containing the story on the loss of Z-95 in 1974. The long standing rumour about a 2nd boat lost was clearified by comment from Peter Krohmer: That boat went to another harbour for shelter, without informing the race committee.
"Wasa IV" lost / Lake Constance
19-02-2008
Hermann Schwaderer, back then owner of 5.5 G-11, has commented on 5.5 S-51:

She had been sold to Swiss ownership, to become 5.5 Z-95. The boat was lost during a race in front of Meersburg, German side of Lake Constance, next to another 5.5m which sunk in the same race.

Design
19-02-2008
This is a Britton Chance Jr. design #38 alike US-80 Outta Sight and US-76 Luv (now NED-9) of seven designs of 1968.
More
Document library (2)
Document
Size
By / When
1.15 Mb
1 Mb
479 Kb
479 Kb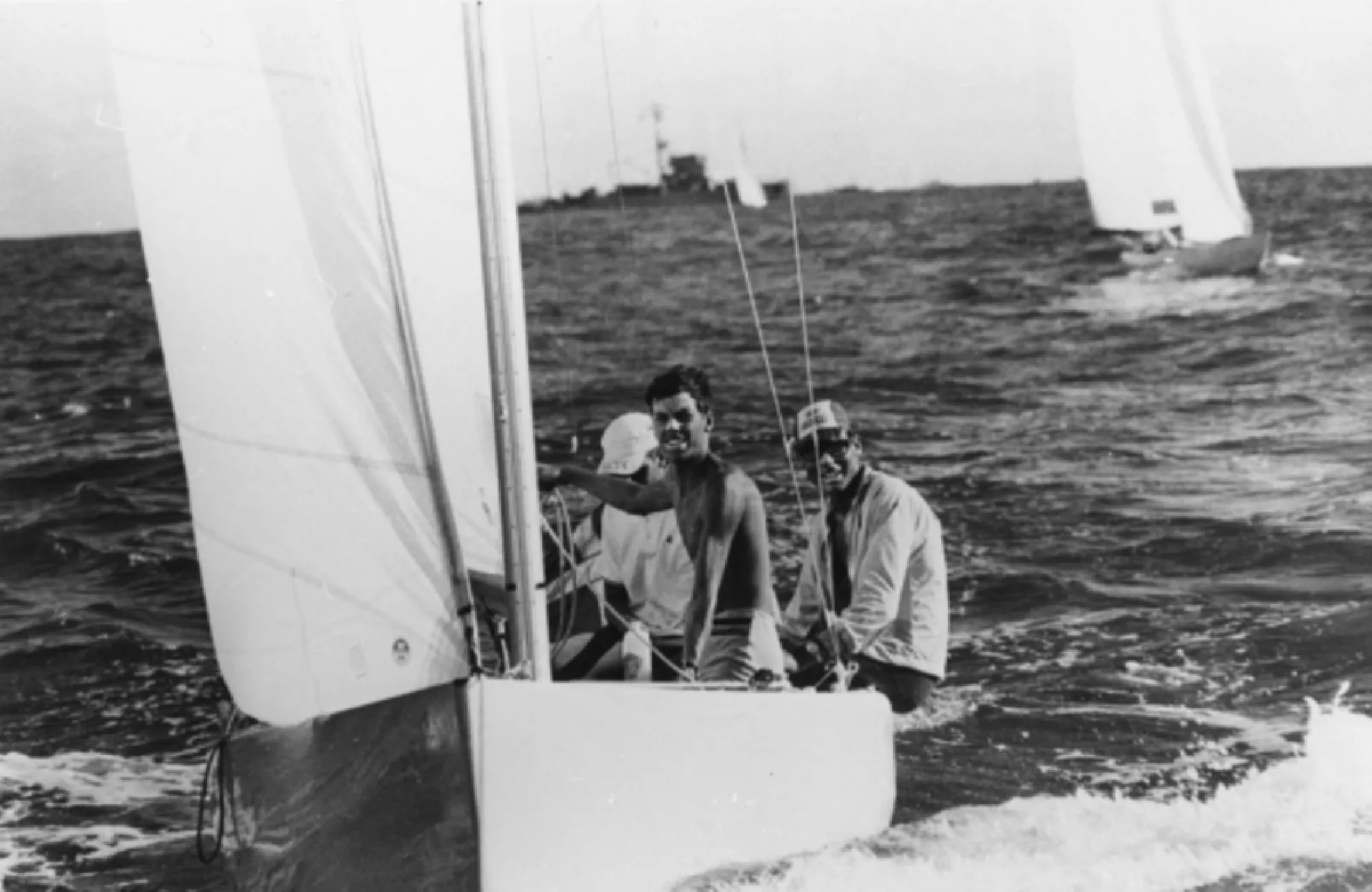 5.5m SWE-51 "Wasa IV" in the 1968 Olympics in Acapulco, Mexico : Sailed by brothers Jörgen, Ulf and Peter Sundelin
(credits : Unknown / Swedish National Maritime Museums, the Maritime Museum)
Added by Matias Johansson on 2010-03-25
Ownership history (3)
Sail#
Name
Owner
SWE-51
"Wasa IV"
SUI-95
"Veloce III"
SUI-95
"Wasa IV"
Results History (2)
Year
Rank
Race / Location
Skipper
Added by, on
Race :
Olympic /

Location :
Acapulco, Mexico
Race :
World Championship /

Location :
Sandhamn, Sweden
Links Library (0)