Boat details
(n°102)
Boat details
(n°102)
SUI-37
Essentials
Designer
Henri Copponex (SUI)
Builder
Louis Plojoux, Corsier-Port, Genève (SUI)
Material
Mahogany, carvel planked
1st certificate issued
01-01-1960
Original boat name
Ballerina IV
Original country
SUI
Original sail number
37
Current location
St. Prex, Lake of Geneva (SUI)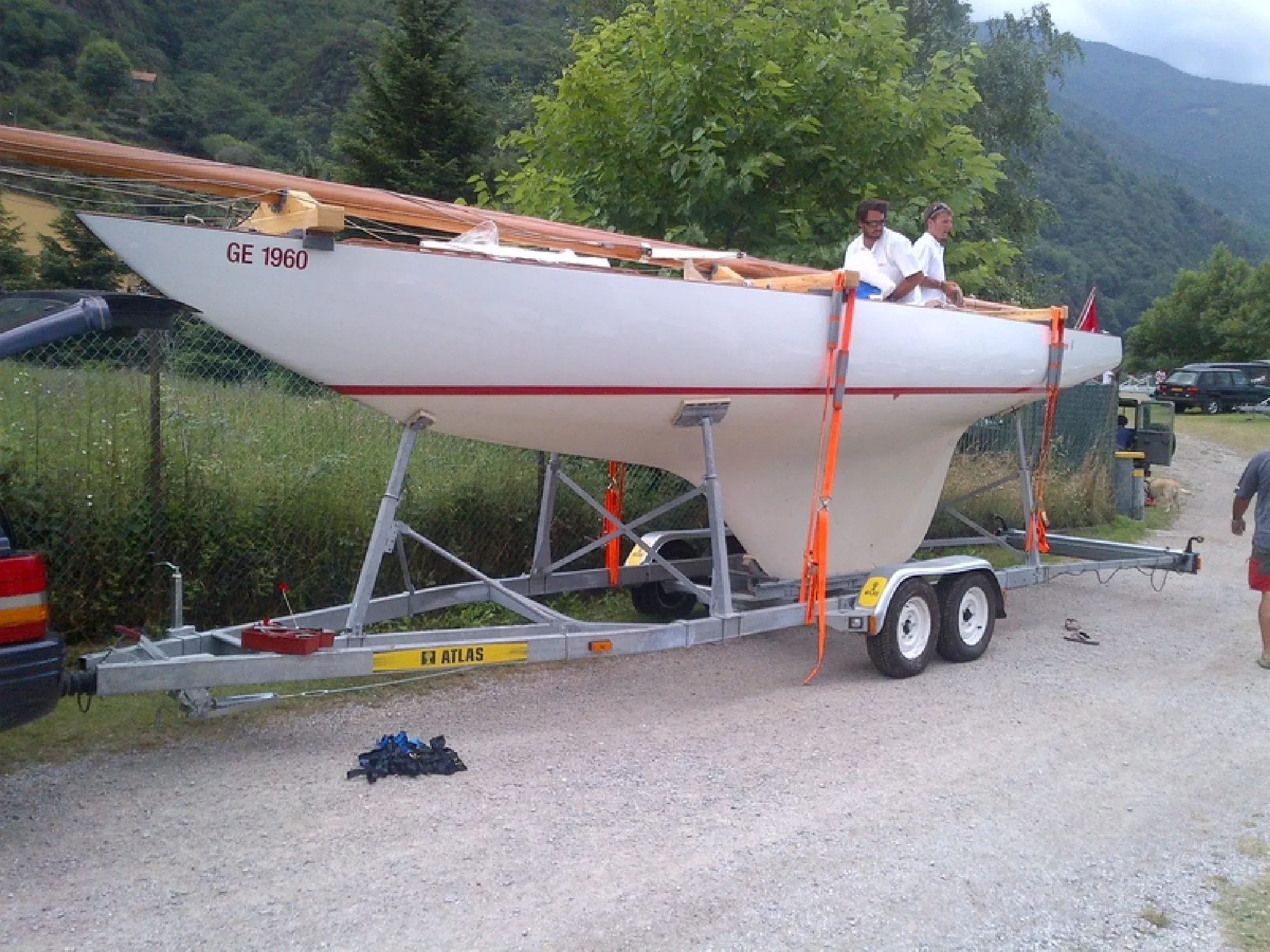 5.5 SUI 37 - Vintage Yachting Games 2012 : Enjoyment of racing experienced, now ready for departure
(credits : Kaspar Stubenrauch)
Added by Kaspar Stubenrauch
on 2012-07-19
Photo Gallery (8)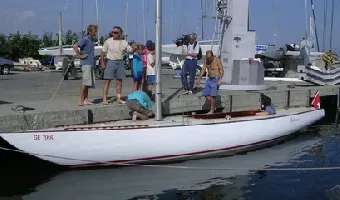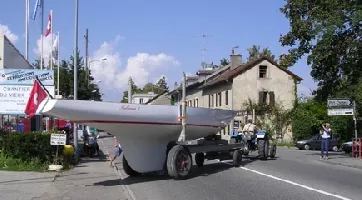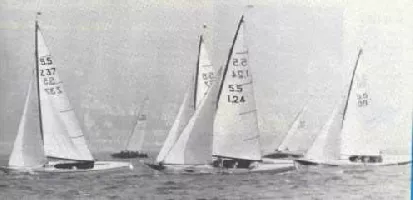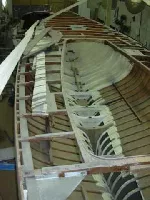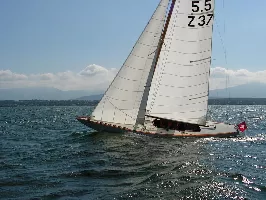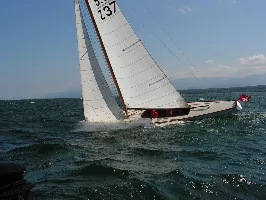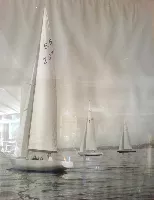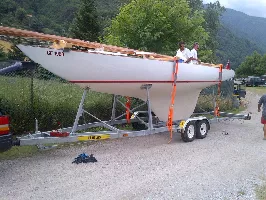 Notes (2)
5.5 SUI 37 - back to racing
04-06-2017
Having been seen last in International 5.5 Metre Class racing in 2014, on Lago di Como, the boat is now registered for the Swiss Open, in Pully, June 2017.
Information
19-09-2007
Bronze Medal (3rd/19) at the XVII Olympics 1960 Napoli, Italy, Henri Copponex / Manfred F. Metzger, Pierre Girard, Ballerina IV, Z-37, Henri Copponex 1960, 3-1-4-5-8-2-13, 5122p. D'après le registre du chantier et Chapot (hôpital 21.12.91) : ex-Ballerina IV construit pour M.Metzger par Chapot chez Corsier-Port. No de construction 104, plan 1729. Restaured by Philippe Durr, 2005.
Document library (2)
Document
Size
By / When
551 Kb
551 Kb
49 Kb
49 Kb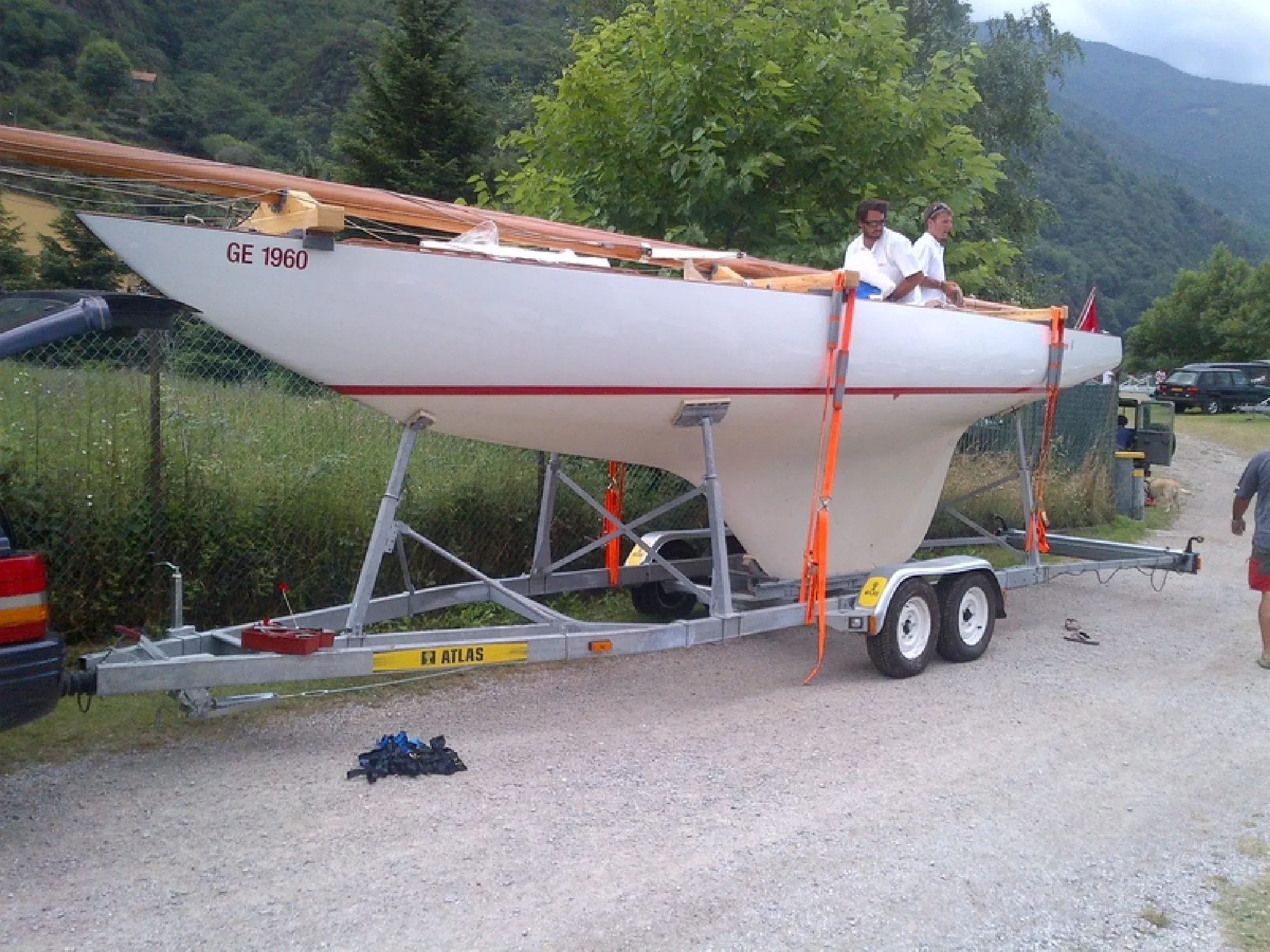 5.5 SUI 37 - Vintage Yachting Games 2012 : Enjoyment of racing experienced, now ready for departure
(credits : Kaspar Stubenrauch)
Added by Kaspar Stubenrauch on 2012-07-19
Ownership history (5)
Sail#
Name
Owner
SUI-37
"Ballerina IV"
SUI-37
"Opale II"
SUI-37
"Sezoun"
SUI-37
"Ballerina IV"
SUI-37
"Ballerina IV"
Results History (1)
Year
Rank
Race / Location
Skipper
Added by, on
Race :
Olimpic Games /

Location :
Roma - Napoli (Italy)
Links Library (1)
29-09-2007
(The one (= Philippe Durr) who restaured it !)