Boat details
(n°81)
Boat details
(n°81)
FRA-47
Essentials
Designers
Jean Berret (FRA)
Olivier Racoupeau (FRA)
Builder
J.P. Moinard, Moinard (FRA)
Material
GRP
1st certificate issued
01-01-1992
Original boat name
Auguste 1er
Original country
FRA
Original sail number
47
Current location
Lorient, Brittany (FRA)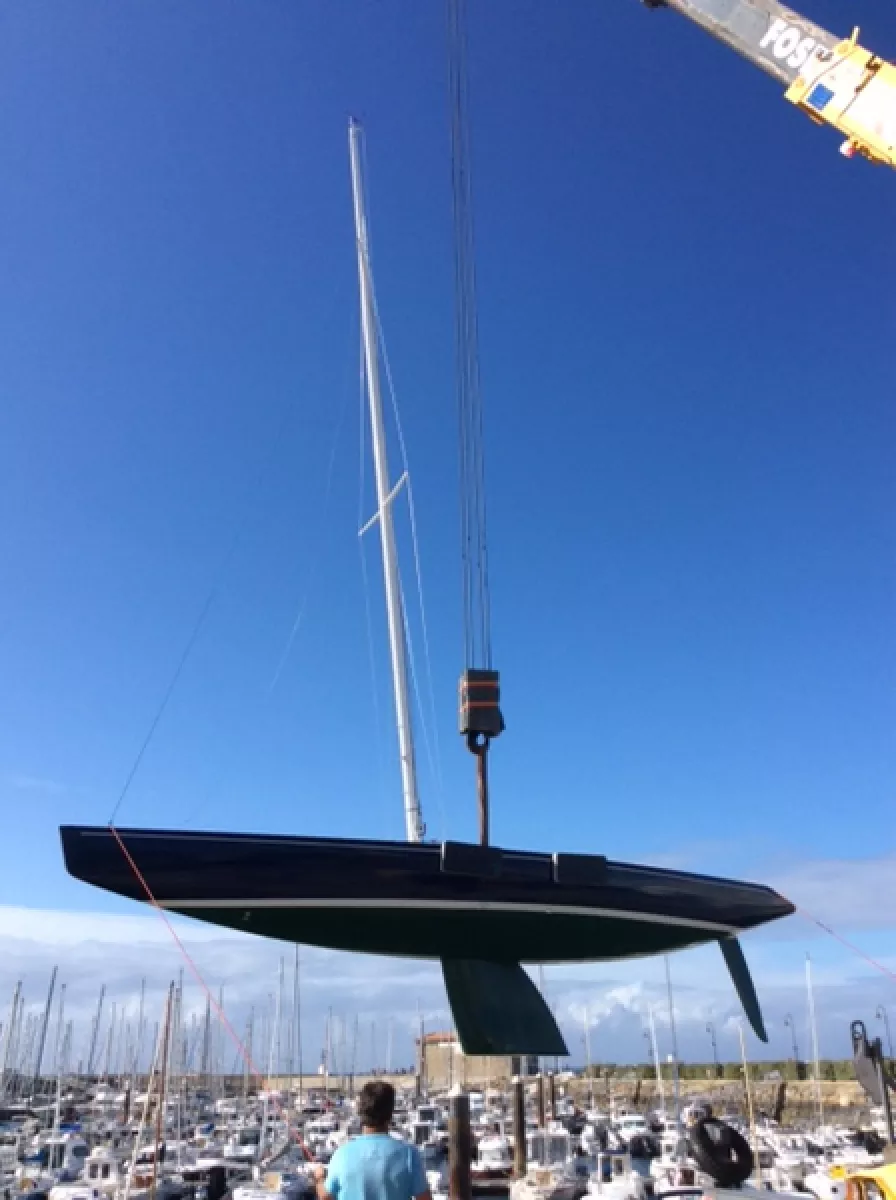 Auguste 1er (FRA 47) - August, 2017 : Craning before racing, Noirmoutier Island
(credits : G.Jaouen)
Added by Gurvan Jaouen
on 2017-08-12
Photo Gallery (28)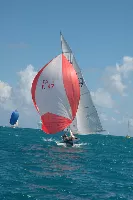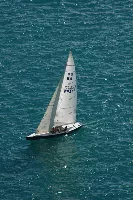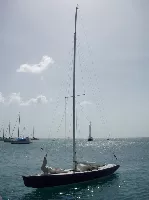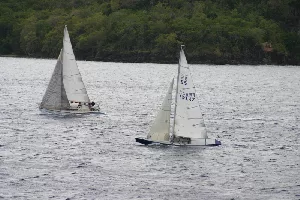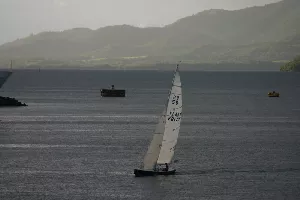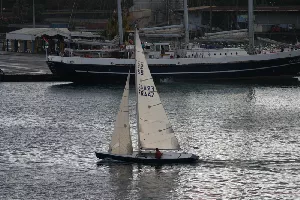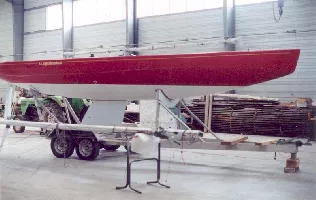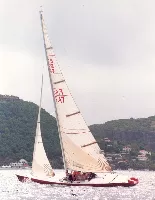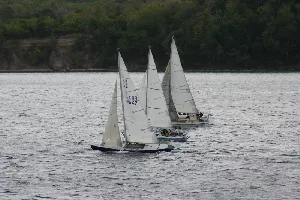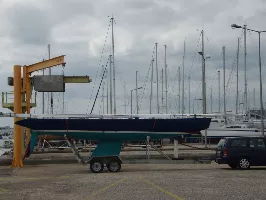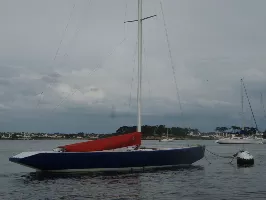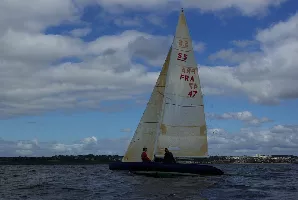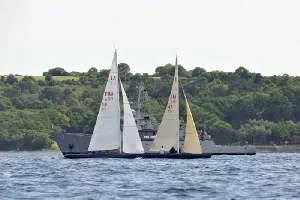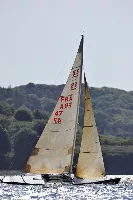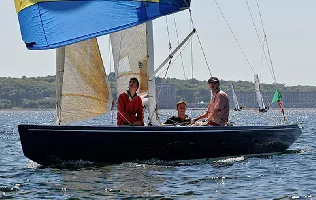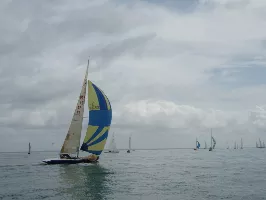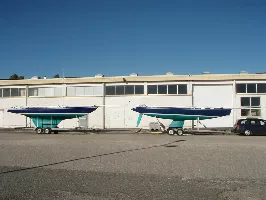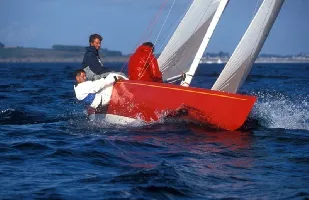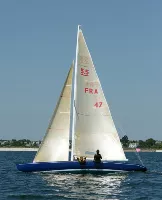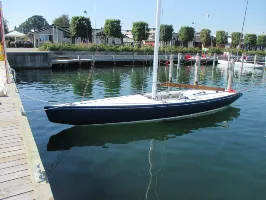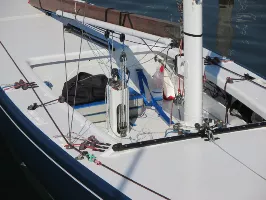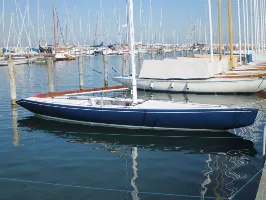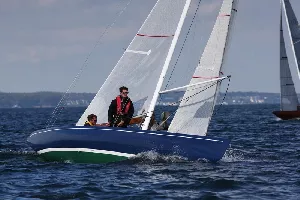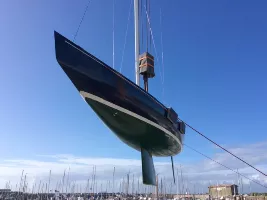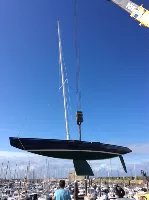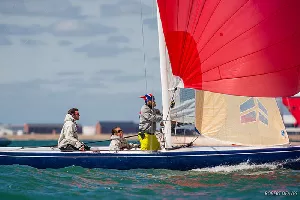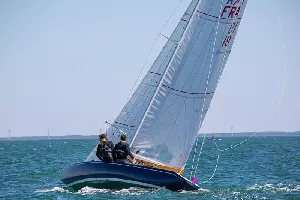 Notes (2)
Real designer
06-08-2009
This 5.5 was designed by Berret Design team... But in fact her real designer among the team is Olivier Racoupeau: he designed her in 1989-1990 (file #141), orienting her characteristics for a good breeze boat, making her more fluent in the Atlantic than in lakes (and she has proven it in the West Indies!). her rudder was re-designed longer and thinner in 1992.
Ocean crossing...
05-10-2007
Bought by Gurvan jaouen in 2005 in Guadeloupe, Auguste 1er (now with the same hull colour as Korrigan FRA-19) has been sailing until july 2007 in the Caribbean, mainly around Martinique (homeport Fort de France).
She arrived at Le Havre in August 2007 and is now sailing in company with Korrigan in the southern coast of Britanny, her homeport being Lorient.
Document library (1)
Document
Size
By / When
FRA 47
Brochure of J. Berret & J.P. Moinard
547 Kb
547 Kb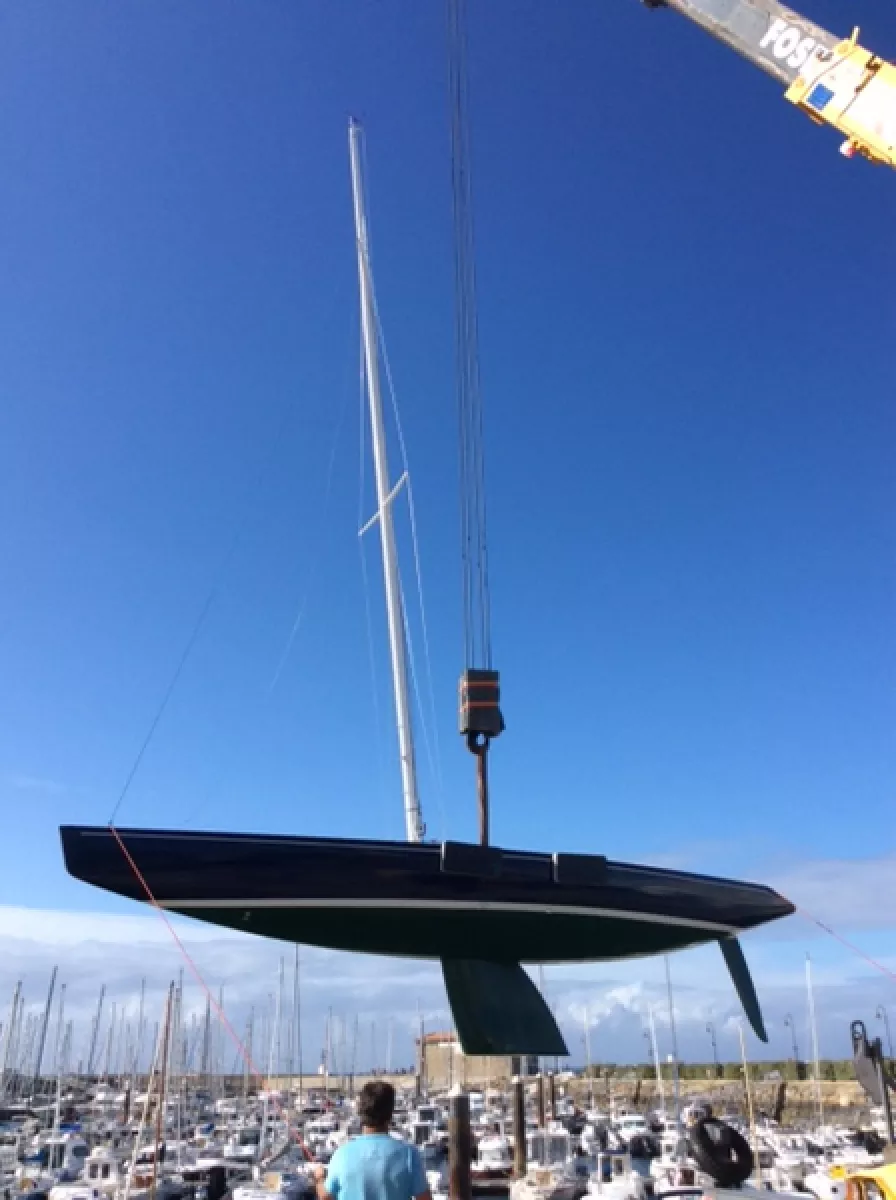 Auguste 1er (FRA 47) - August, 2017 : Craning before racing, Noirmoutier Island
(credits : G.Jaouen)
Added by Gurvan Jaouen on 2017-08-12
Ownership history (3)
Sail#
Name
Owner
FRA-47
"auguste 1er"
FRA-47
"auguste 1er"
FRA-47
"Auguste 1er"
Results History (8)
Year
Rank
Race / Location
Skipper
Added by, on
Race :
World Championship /

Location :
Le Crouesty (France)
Race :
European Championship /

Location :
Cannes (YCC)- France
Race :
World Championship /

Location :
Copenhagen
Race :
World Championship /

Location :
Benodet
Race :
Voiles classiques de la Trinité - Challenge Métrique Atlantique /

Location :
la Trinité
Race :
Noirmoutier Classic - Challenge Métrique Atlantique /

Location :
Noirmoutier
Race :
World championship /

Location :
Cowes
Race :
Carnival Regatta /

Location :
Martinique, FWI
Links Library (0)