Boat details
(n°767)
Boat details
(n°767)
ITA-37
Essentials
Designer
Dario Salata (Rapallo (ITA))
Builder
D. Salata, Velscaf (ITA)
Material
Wood, carvel planked
1st certificate issued
00-00-1961
Original boat name
Nereide
Original country
ITA
Original sail number
37
Current location
Garda, Lago di Garda (ITA)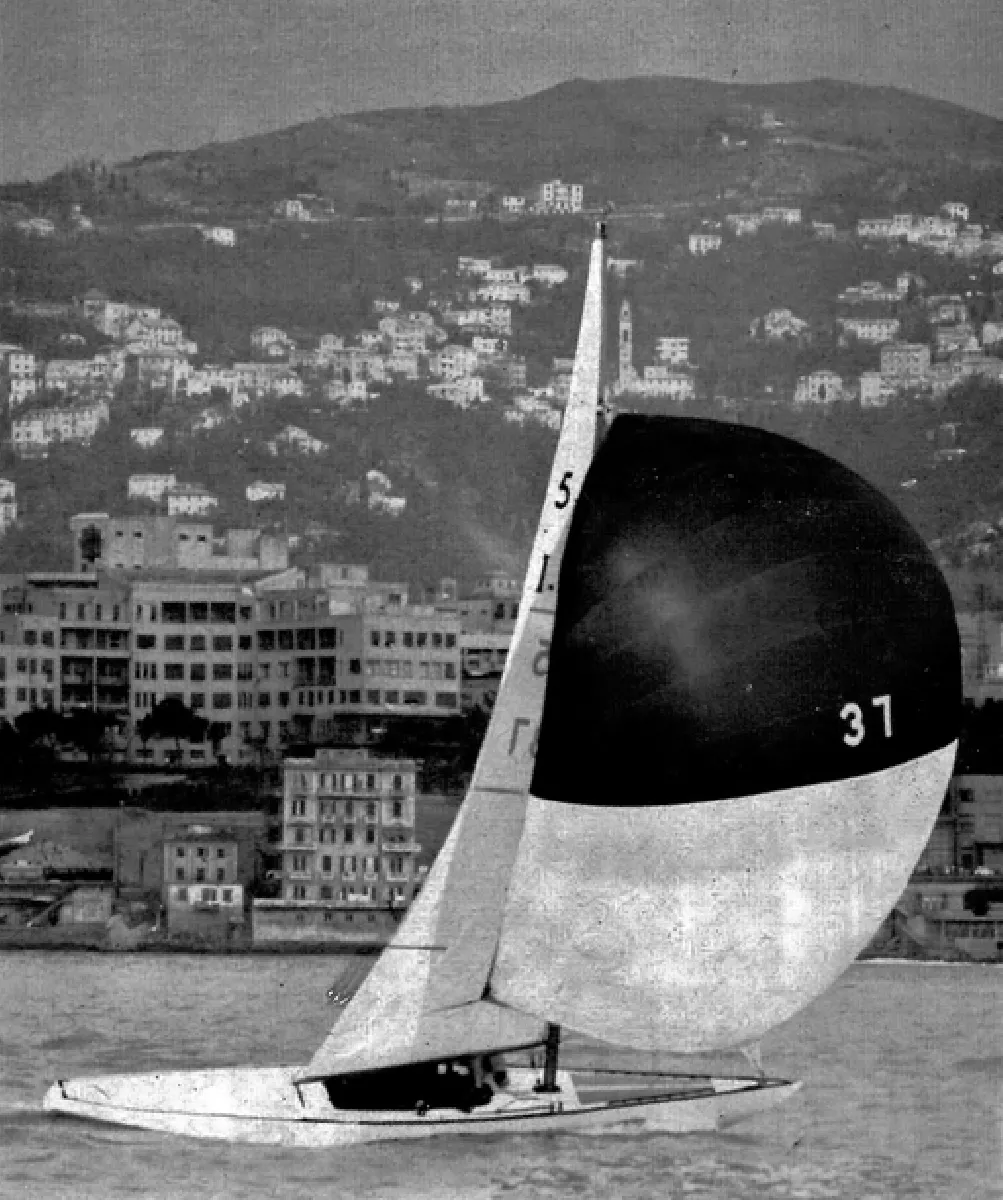 Nereide : Sailing in Genoa 1962
(credits : YCI)
Added by Andrea Rossi
on 2016-02-19
Photo Gallery (6)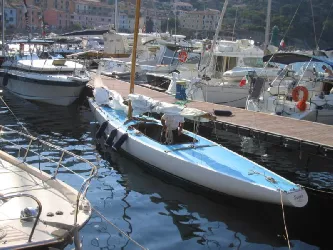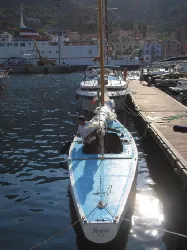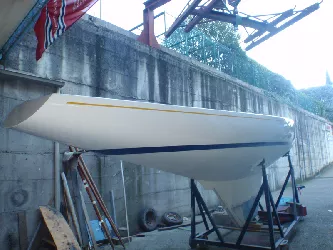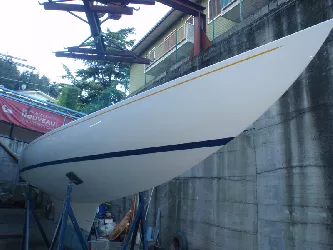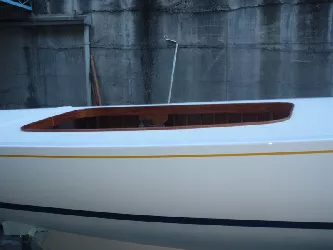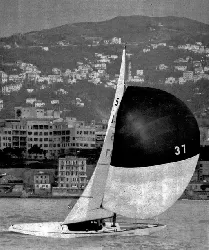 Notes (2)
Designer
09-05-2016
The designer is Dario Salata, the lines are inspired by Ray Hunt's Manuela V (wich was built by Salata in 1960) but the original Nereide drawings are signed Salata.
5.5 ITA 37 "Nereide"
13-02-2015
Given the proximity in the sailnumber to ITA 36, the building year is believed to be 1961. Having been built by Dario Salata as well, plus the typical stern, it is assumed, that this boat is a Ray Hunt design as well.
Document library (0)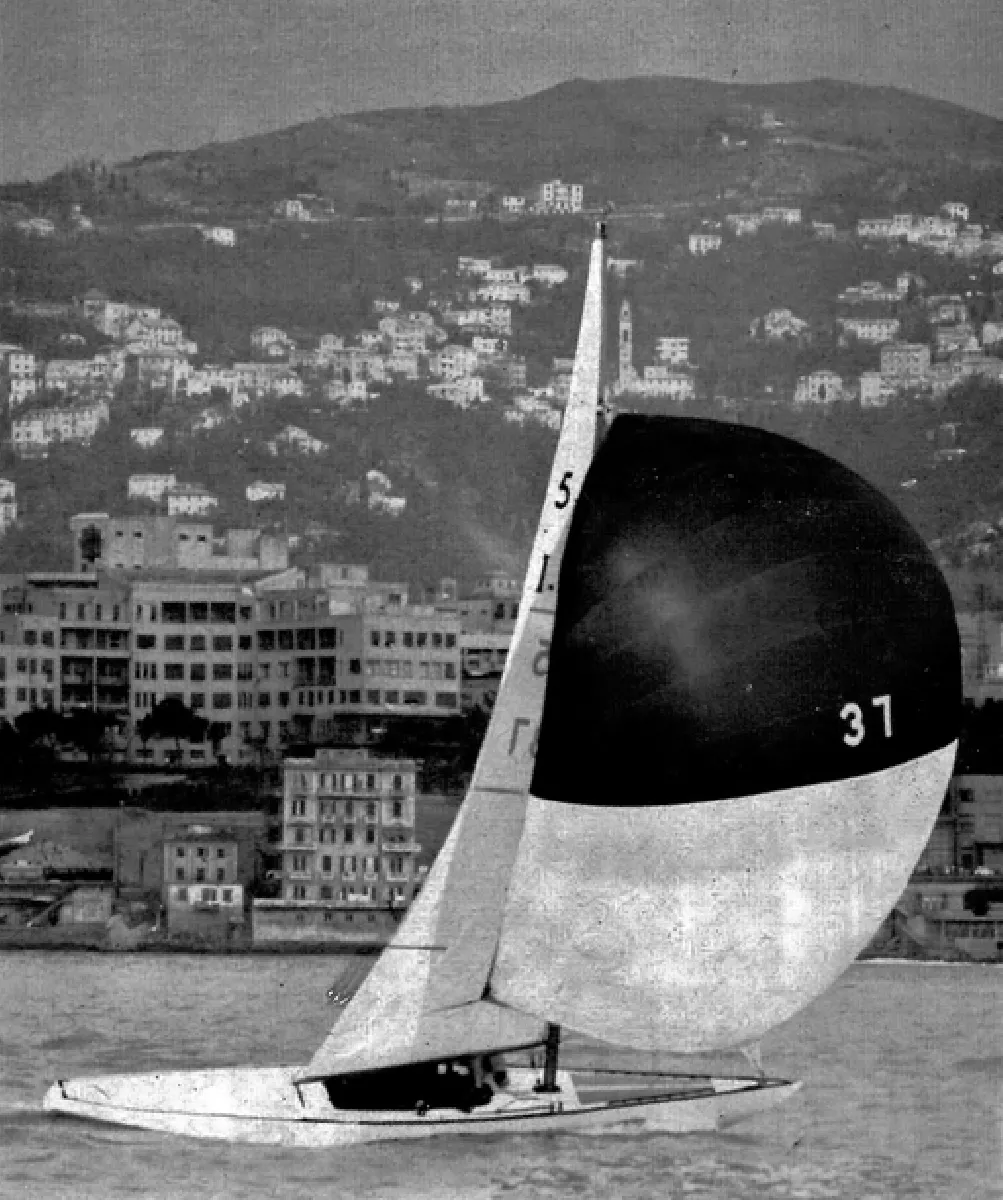 Nereide : Sailing in Genoa 1962
(credits : YCI)
Added by Andrea Rossi on 2016-02-19
Ownership history (1)
Sail#
Name
Owner
ITA-37
"Nereide"
Results History (0)
Links Library (0)