Boat details
(n°766)
Boat details
(n°766)
GER-2b
Essentials
Designer
Günther Brandt (GER)
Builder
Johann de Dood, Yacht- und Bootswerft Johann de Dood, Bremen (GER)
Material
Mahogany, carvel planked
1st certificate issued
01-01-1952
Original boat name
Berlin
Original country
GER
Original sail number
2b
Current location
Berlin (VSaW), Wannsee (GER)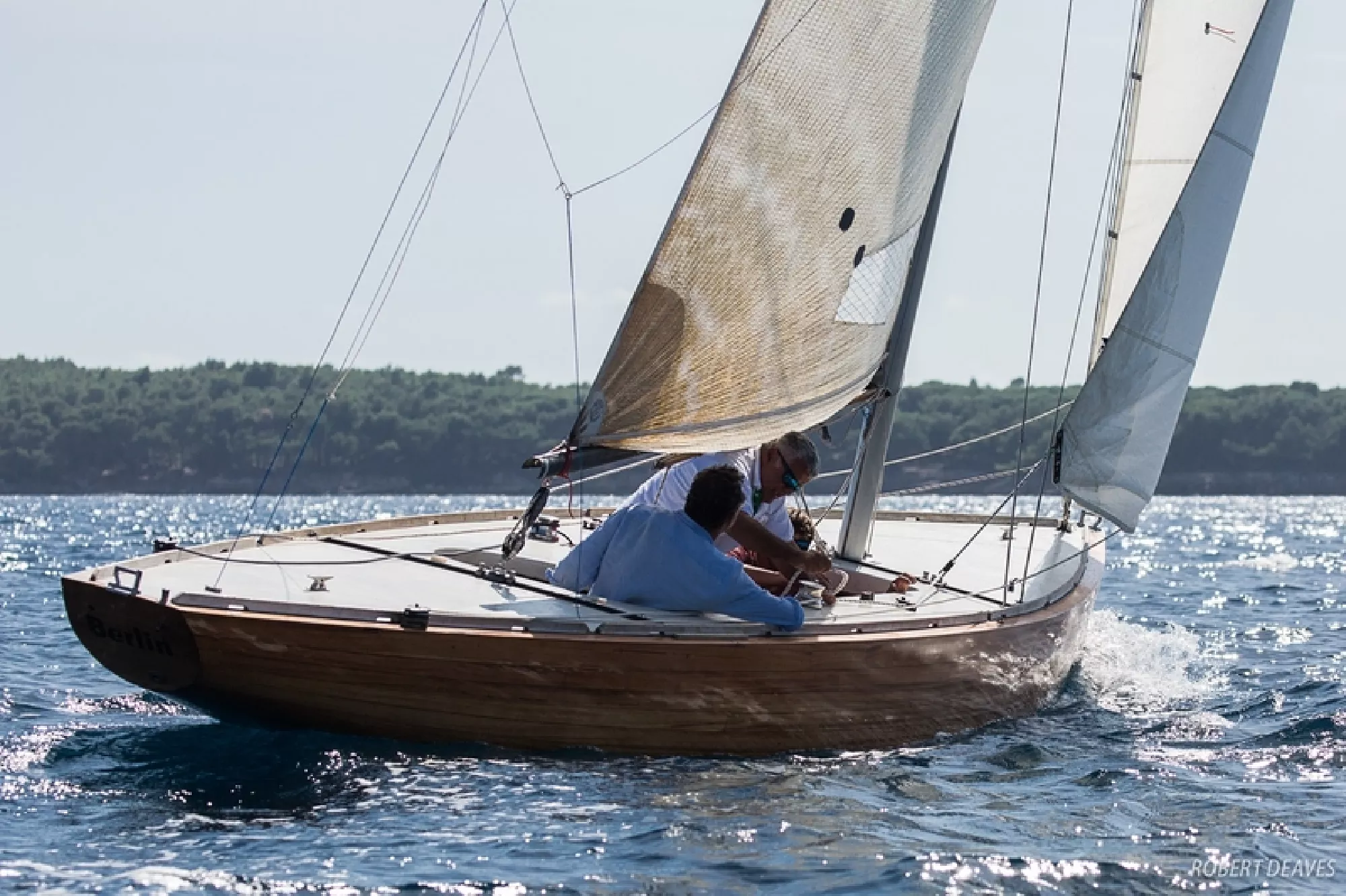 5.5 GER 2 "Berlin" - in Cannes : Rear view
(credits : R. Deaves)
Added by Kaspar Stubenrauch
on 2019-10-13
Photo Gallery (22)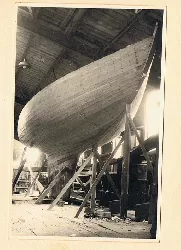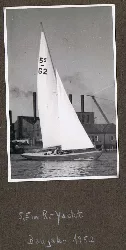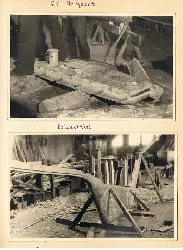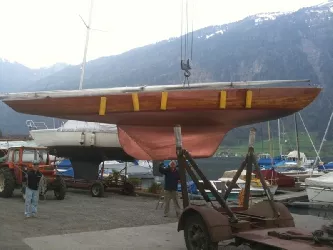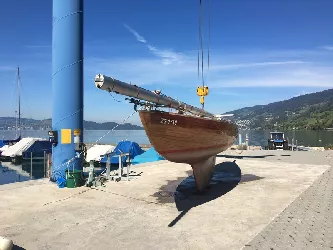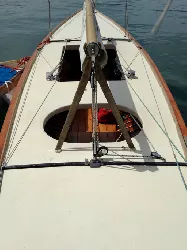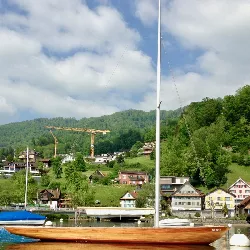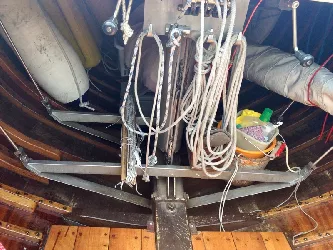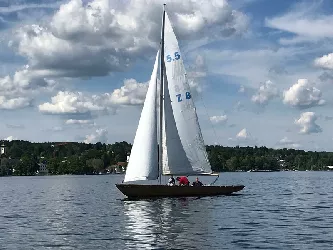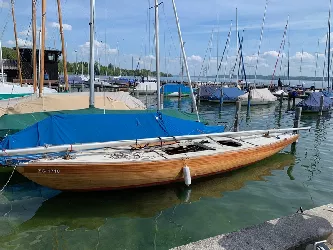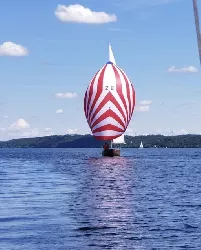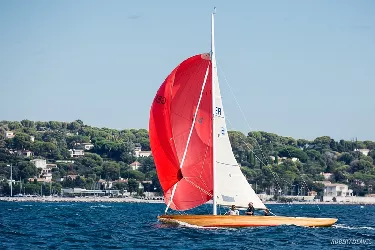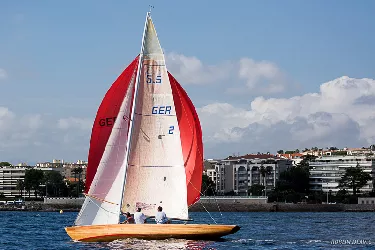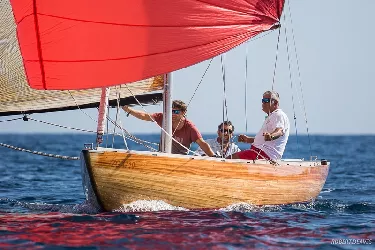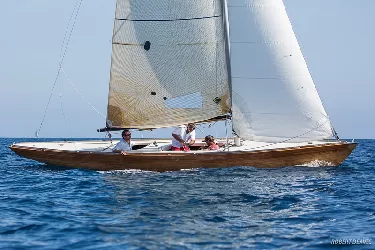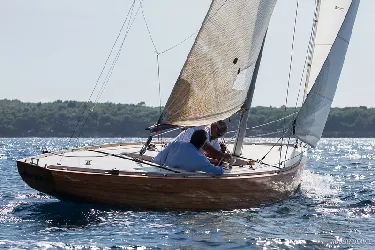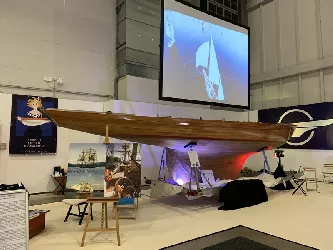 Notes (3)
5.5 G 2 "Berlin" - boat data
13-10-2018
LoA 9,91m
Width 1,92m
Depth 1,32m
Sailarea 27,1sqm
Displ. 1,92m³
L1 6,99m
Ballast 1,29t
Lateral area 4,56sqm

Data transfer for former 5.5 G 2 "Berlin"
21-05-2018
5.5 G-2 "Berlin" - where is she today? - 27.03.2009 by Kaspar Stubenrauch
This boat was built for a sailor from Berlin, but she was delivered too late to compete in the elimination races for Helsinki 1952. The boat was then sold to the Lake of Constance and it is not yet known, where she is today.
She would be 5.5 GER 2(b), once a solution to double sailnumbers is found.
Former 5.5 G 2 since 1953 in Switzerland
16-04-2012
Claude Rust, son of the actual owner, has reported, that this de Dood boat has been located on the Lake of Zug since 1953.
As she had never been registered with the DSV in Germany (only the sails showing G-2), we do list her as 5.5 GER 2(b) in this inventory.
Document library (0)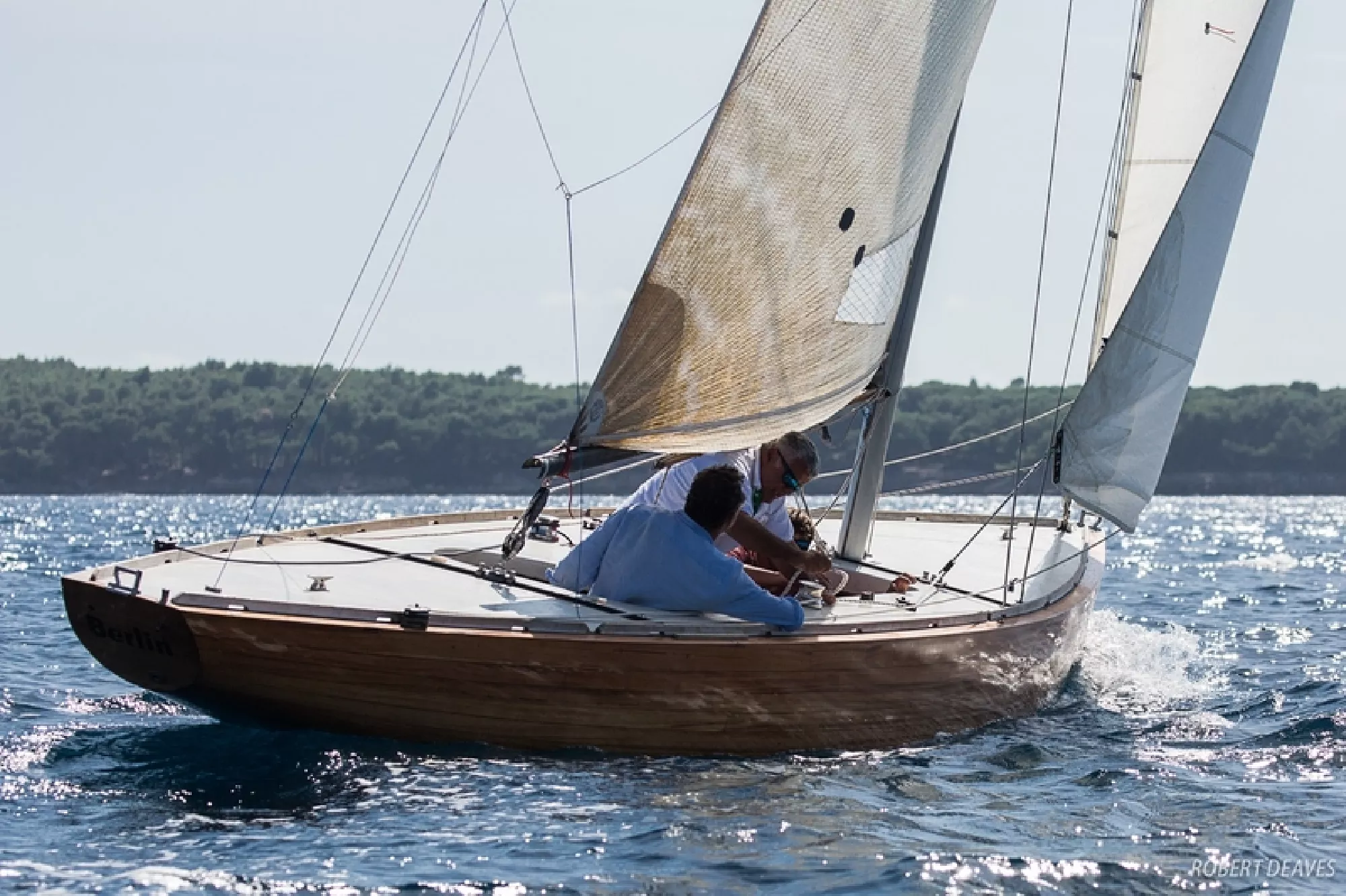 5.5 GER 2 "Berlin" - in Cannes : Rear view
(credits : R. Deaves)
Added by Kaspar Stubenrauch on 2019-10-13
Ownership history (5)
Sail#
Name
Owner
GER-2b
"Berlin"
SUI-8
"Berlin"
SUI-8
"Folly II"
GER-2b
"Berlin"
GER-2b
"Berlin"
Results History (0)
Links Library (0)