Boat details
(n°763)
Boat details
(n°763)
BAH-14b
Essentials
Designer
Ian Howlett (GBR)
Builder
Richard F. Pierce, Franklin-Eldridge Boatbuilders, Ferry Nab Bowness, Windermere (GBR)
Material
Red Cedar hull, with epoxy/ tri-axial glass cloth; deck & cockpit foam sandwich polyester resin/glass
1st certificate issued
00-06-1993
Original boat name
John B VIII
Original country
Original sail number
14b
Current location
Leimuiden, Braassemermeer (NED)
5.5 NED 17 "Leeloo" - home harbour : In The Netherlands
(credits : R. Smolders)
Added by Kaspar Stubenrauch
on 2020-07-05
Photo Gallery (23)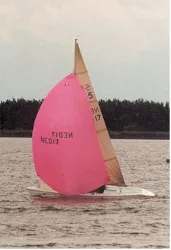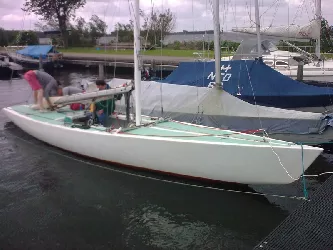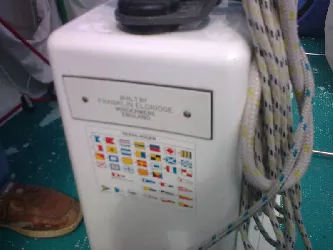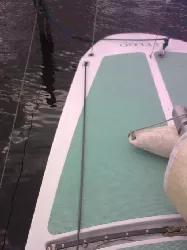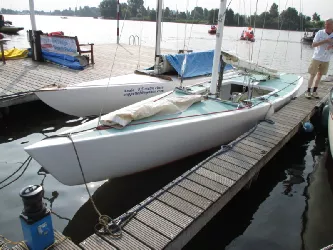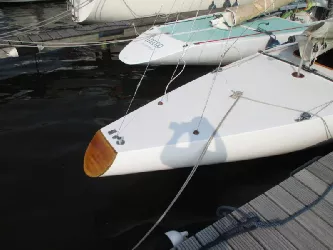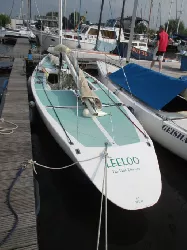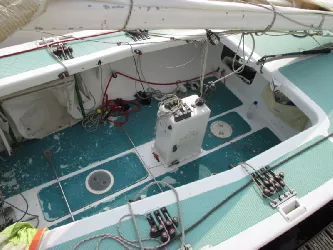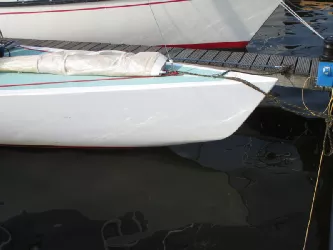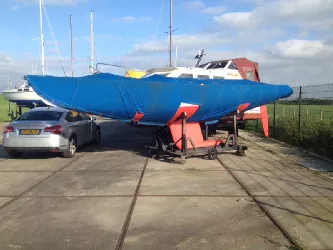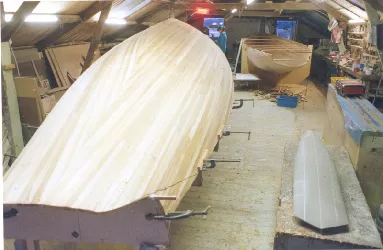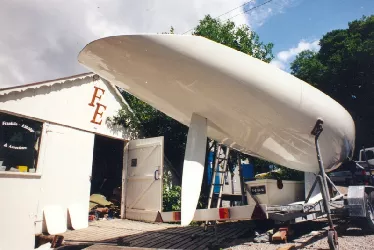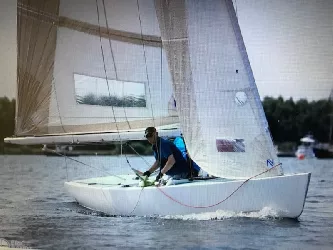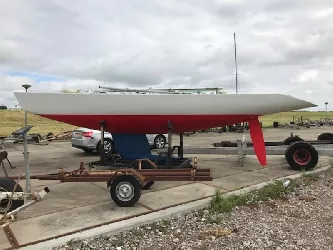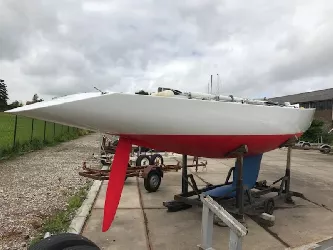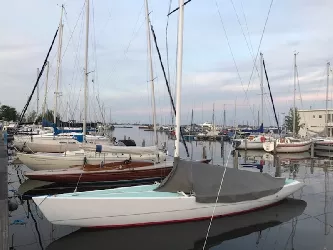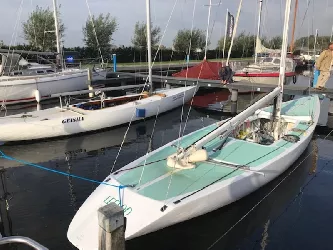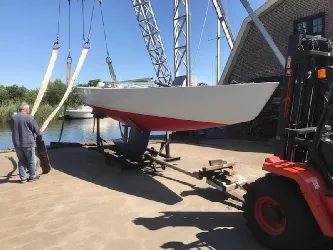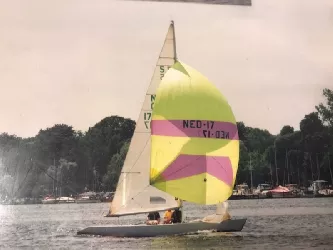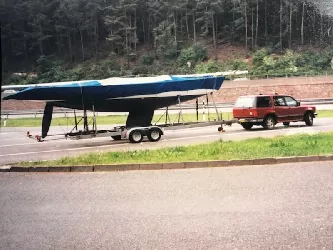 Notes (3)
5.5 NED 17 - building information
16-12-2017
Richard Pierce reports:
"...CAD machine printing was a new innovation at that time, and in lieu of a bulky envelope of sweet smelling dye-line construction drawings, the first package from the designer was a roll of drawing plastic showing the sections, neatly and accurately printed full size, followed by many feet of fax. Precise in some ways, but not a firm base for a contract I later realized…..."
The full story can be found in the Link section.
5.5 NED 17 - boat data
10-12-2017
Boat data for NED 17, from the measuring certificate dd. 21st May 1998:
LoA 9,307m; Width 1,914m; L1 7,359m; L 7,816m; D 1,934m³; Weight 1,994t
5.5 NED 17 - history
26-12-2011
As far as research has brought up, this boat built for Bobby with a new Howlett designed hull, using the former BAH 14 deck, later became NED 17 and is sailing as "Leeloo" today in The Netherlands.
Document library (5)
Document
Size
By / When
98 Kb
98 Kb
88 Kb
88 Kb
93 Kb
93 Kb
97 Kb
97 Kb
98 Kb
98 Kb
5.5 NED 17 "Leeloo" - home harbour : In The Netherlands
(credits : R. Smolders)
Added by Kaspar Stubenrauch on 2020-07-05
Ownership history (4)
Sail#
Name
Owner
BAH-14b
"John B VIII"
NED-17
"Rakker"
NED-17
"Zeewonde"
NED-17
"Leeloo"
Results History (0)
Links Library (2)
08-12-2017
(The builder, Richard Pierce, giving an insight into the building process)
09-12-2017
(Another company associated to Richard (Franklin) Pierce)