Boat details
(n°759)
Boat details
(n°759)
FRA-29b
Essentials
Designer
Britton Chance Jr. (USA)
Builder
Hermann Egger, Egger H., St.Aubin (SUI)
Material
Mahogany on traditional frames, laminated
1st certificate issued
01-01-1976
Original boat name
Janael
Original country
SUI
Original sail number
29b
Current location
Wismar (YCW), Baltic Sea (GER)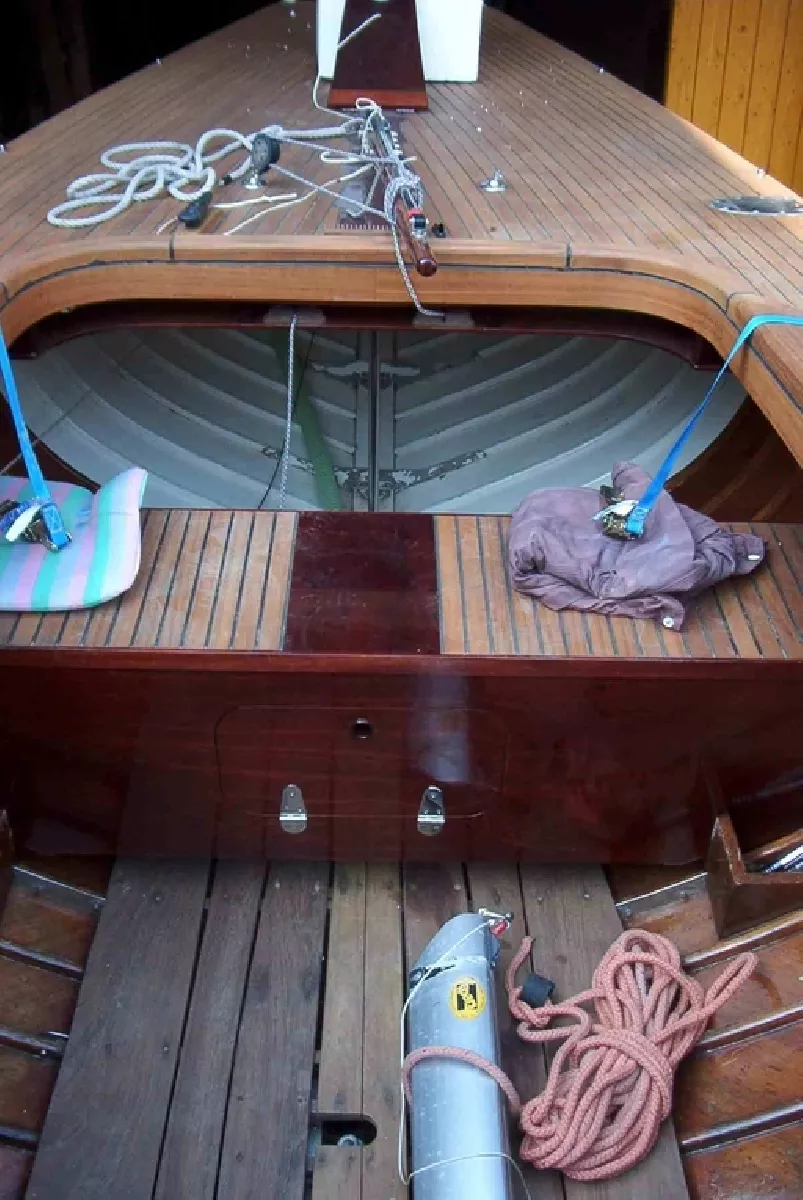 5.5 GER 23 "Janael" : Cockpit
(credits : Peter Budde)
Added by Kaspar Stubenrauch
on 2011-07-18
Photo Gallery (4)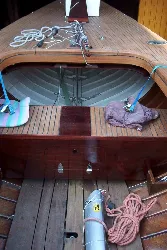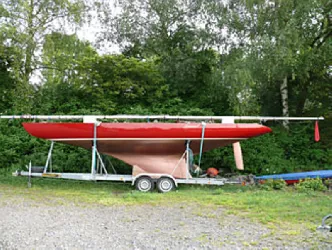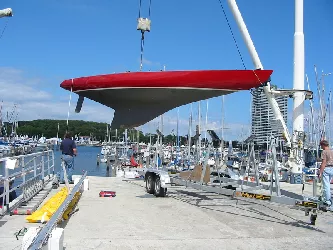 Notes (1)
5.5 F-29b / Transfer of history note
04-06-2011
F- 29(a) & F- 29(b) - 04.06.2008 by Kaspar Stubenrauch
A letter from Pierre Souben dd. 22.09.02 is reconfirming the history of "Janael" F-29:
She was built in 1966 (1st owner Jacques Barbou) and was lost in a transport accident in 1975, on the way to the World's in Neuchatel.
Using most of the original drawings, Egger built a new boat in cold laminated wood, adding a new keel and a separate rudder.
Once the (a)&(b) solution for the database is found, the respective data will be tranferred to separate files.

Document library (0)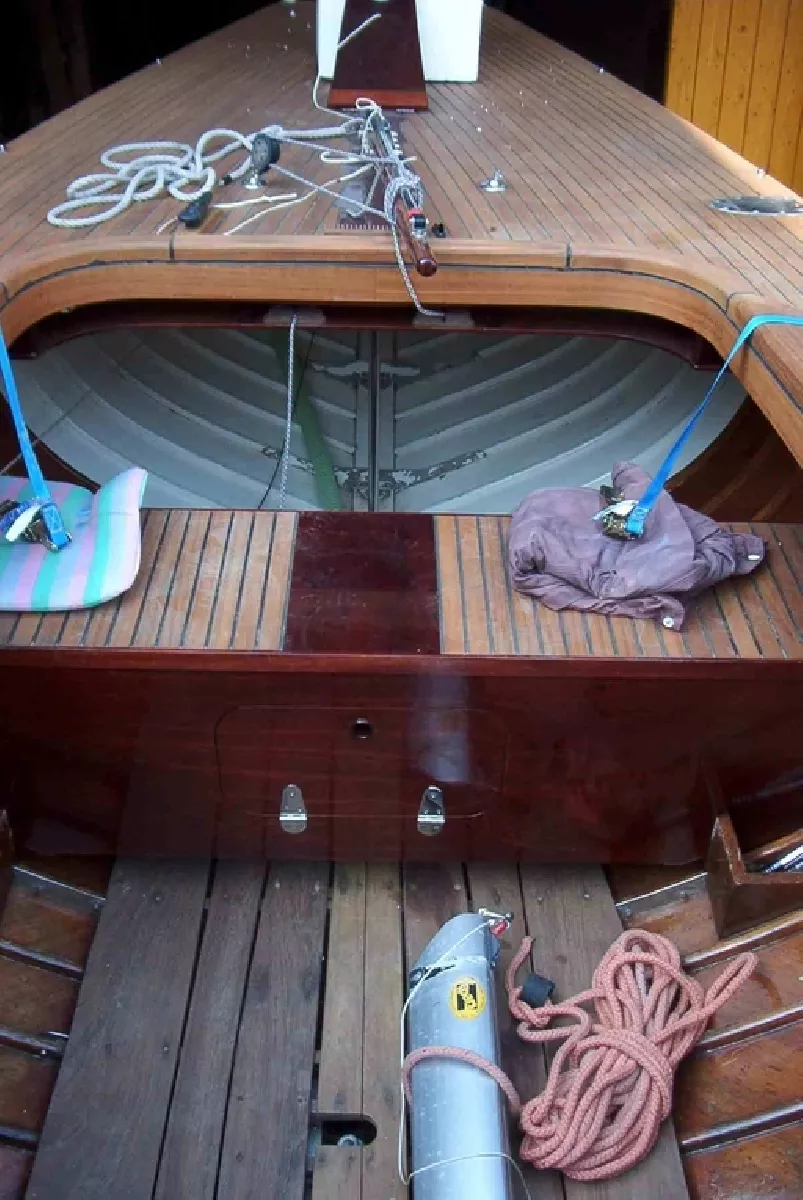 5.5 GER 23 "Janael" : Cockpit
(credits : Peter Budde)
Added by Kaspar Stubenrauch on 2011-07-18
Ownership history (3)
Sail#
Name
Owner
FRA-29b
"Janael"
GER-23b
"Janael"
GER-23b
"Janael"
Results History (0)
Links Library (0)