Boat details
(n°753)
Boat details
(n°753)
FRA-45b
Essentials
Designers
Philippe Meier (SUI)
Sebastien Schmidt (SUI)
Builder
Ph. Kolly, Chantier Naval Kolly (SUI)
Material
cold laminated wood
1st certificate issued
01-01-1994
Original boat name
LaFayette
Original country
SUI
Original sail number
45b
Current location
Crozon-Morgat, Finistère, Brittany (FRA)
5.5 FRA 45b "LaFayette" : On the trailer
(credits : Christian Hauvette)
Added by François Bouvier
on 2011-07-13
Photo Gallery (11)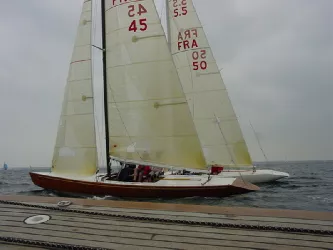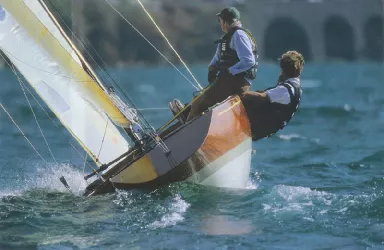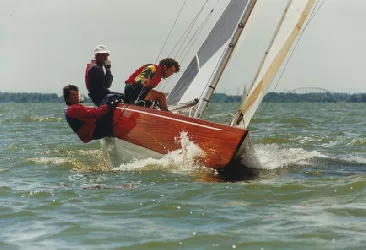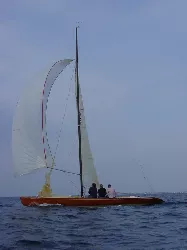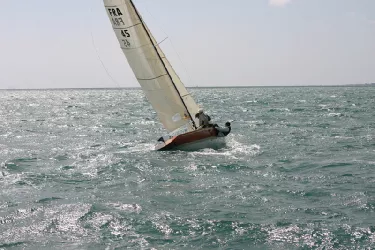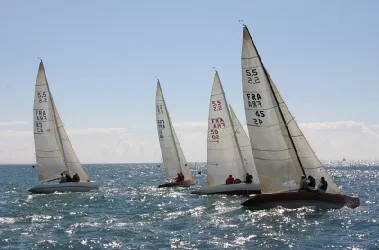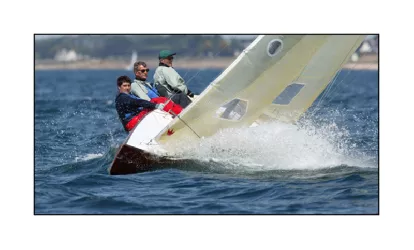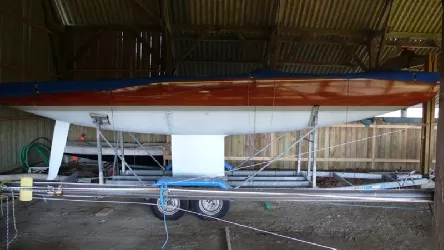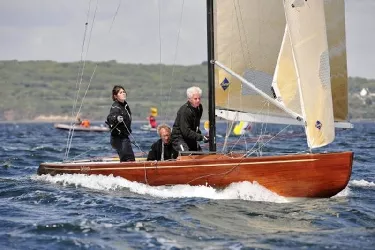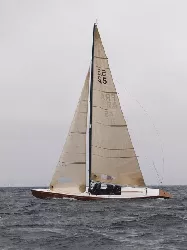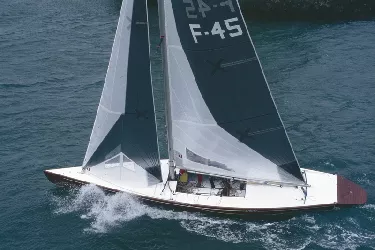 Notes (4)
5.5 FRA 45 - Rudder update
07-11-2017
Maurice FLOC'H Reports on applied changes:
Quille 2004 à profil laminaire et trimmer à lèvres de carbone.
Safran 2004 à grand allongement sur mèche à diamètre renforcé.
Hence a new, longer rudder is confirmed, next to modifcations on the keel with trim-tab.

Keel & mast update
15-04-2014
During winter 2002-2003, SUI-075 and sister-ship FRA-045b have been updated by setting a new low-surface & low-weight keel fitted with a trim tab, by placing the weight difference in inside ballast and by moving the rig to aft to better share the side force between fin and rudder.
Mast has been changed then for a carbon tube, but I have no recording if the rudder has been also effectively transformed or not (intention was on the drawings).
Date of appendages transformation as mentionned in below Kaspar's note must be corrected : winter 2002-2003 (instead of 2005).
Transfer of datas
13-07-2011
All datas filed under FRA 452 (see reasons below) are now transfered here (FRA 45b).
The entry FRA 452 will therefore be erased.
More
Document library (1)
Document
Size
By / When
790 Kb
790 Kb
5.5 FRA 45b "LaFayette" : On the trailer
(credits : Christian Hauvette)
Added by François Bouvier on 2011-07-13
Ownership history (2)
Sail#
Name
Owner
FRA-45b
"LaFayette"
FRA-45b
"LaFayette"
Results History (1)
Year
Rank
Race / Location
Skipper
Added by, on
Race :
French Open 2012 /

Location :
Brest
Skipper :
Jean-Christophe FLOC'H
Links Library (1)
13-07-2011
(More infos... )