Boat details
(n°75)
Boat details
(n°75)
FRA-34
Essentials
Designer
Britton Chance Jr. (USA)
Builder
Hermann Egger, Egger H., St.Aubin (SUI)
Material
Mahogany, carvel planked
1st certificate issued
01-05-1967
Original boat name
Cybèle
Original country
SUI
Original sail number
34
Current location
Arcachon, Bassin d Arcachon (FRA)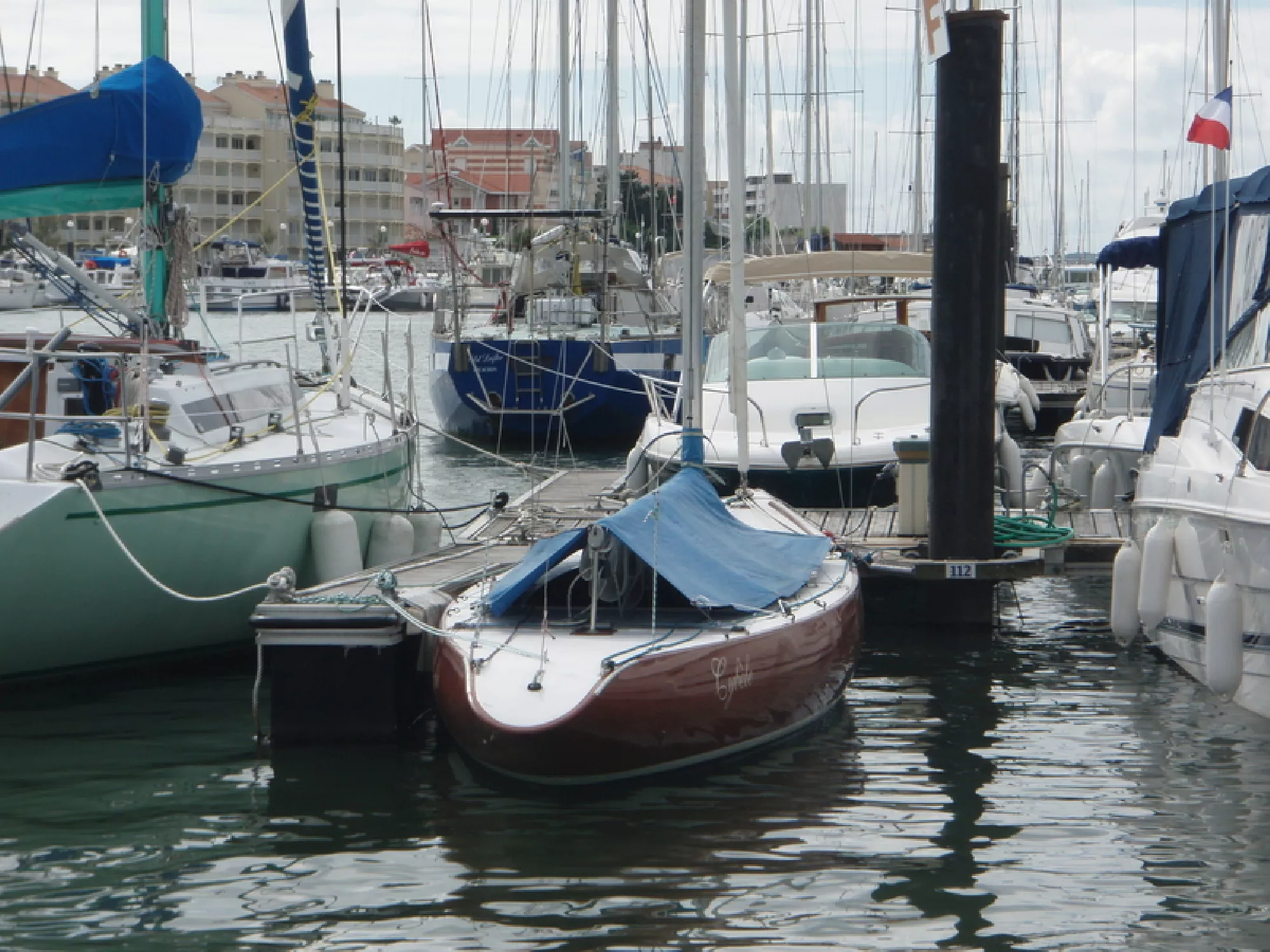 The other Cybèle? : To be checked...
(credits : G.Jaouen)
Added by Gurvan Jaouen
on 2008-06-13
Photo Gallery (6)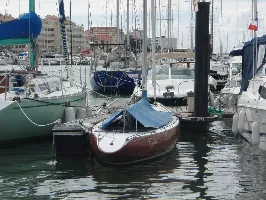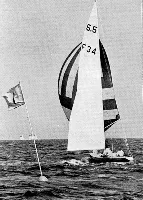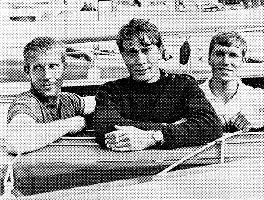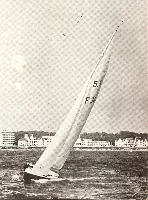 Notes (7)
Cybèle one F-34
11-11-2014
The first Cybèle (this boat) was a Britton Chance Jr. design #27a year 1965 for Jean Le Guillou. In Chance 5.5 list is only one Cybèle and it means just this boat. Third Cybèle F-34 (b) had the same sail letters and replaced Cybèle one and two. Cybèle three was the 1969 World 5.5 meter champion Sandhamn.
Maybe Jean E. Le Guillou (father of Jean-Marie)had the design 27a modified by Egger who built Cybèle third.
Two articles in the Swedish Sailing magazine Till Rors 16/1967 tell that 1967 built first Cybèle sailed in Scandinavia:
"The French 5.5 win in Sandhamn. The French win the three races for KSSS 5.5m Trophy in Sandhamn July 23-25. The winning boat Cybèle is designed by Britton Chance, built in Switzerland and represents Club Nautique de la Baule." In the photo Cybèle sails with sail letters F-34 in the spinnaker and the mast has running backstays. "Other boats present were Fram III, Fung Shui, Twins XIV, Ca-Ro VI and John B4 besides the Swedish boats."…."Cybèle was sailed by Jean-Marie (26), Thomas (22) and Nicolas (20) Le Guillou and they also won another KSSS Trophy."
Next was Coppa d'Italia. "Crown Prince Harald won and sailed a series 1-1-2-1-2. The new French Chance construction Cybèle with young brothers Le Guillou took silver with a series 3-2-1-4-2. The Swedish Carioca II was third. Twins XIV of Max Oberti was fourth and the Finnish Ca-Ro VI was fifth. John B4 of Bobby Symonette, Web IV of Berntsen had to cancel racing. West German Herbert Scholl did not get his new Jussi Nemes (Vator) built boat (Corona) in time. …. The French Cybèle will be dangerous when the young brothers are more trained and learn to handle the spinnaker. …… Results: 1) Norway, Crown Prince Harald, Fram III N-27, 28.75 p, 2) France, J. Le Guillou, Cybèle (1) F-34, 22.25 p, 3) Sweden, P. Fredell, Carioca II S-41, 20 p, 4) Italy, Max Oberti, Twins XIV I-49, 17.25 p, 5) Finland, R. Jansson, Ca-Ro VI L-25, 11p."
Le Guillou family had several 5.5s. The first, early sixties, was Ardilla F-18 an Ohlson design. Then 1965 WC and 66 WC Jean-Marie sailed Lord Jim F-28 and was 12th and 17th.
Then came the three Cybèle boats. More Le Guillou story at http://5.5inventory.org/FRA/034b/
Current owner found !
22-11-2010
Thursday 18. Nov. 2010, I met Mr. Xavier Tancogne from Arcachon (FRA). During the discussion about everything but the 5.5, he learned me he recently bough one, but he didn't remember the number exactly, so I showed him the Inventory, and after some minutes of investigations, Xavier saw the sixth photo of the gallery and said immediately "that's my boat in the harbour of Arcachon !" The legend of this picture is "The other Cybèle? To be checked... © G.Jaouen on 13.06.2008".
More news and precisions to come after further investigations...
FRA 34a is temporary SUI 93
23-03-2009
Before we can separate FRA 34a from FRA 34b, the FRA 34a Cybèle I will be filed under SUI 093. Any help to trace the history of both boats is welcomed.
More
Document library (1)
Document
Size
By / When
5.5 Z 93
Rating certificate - provided by F. Bouvier
488 Kb
488 Kb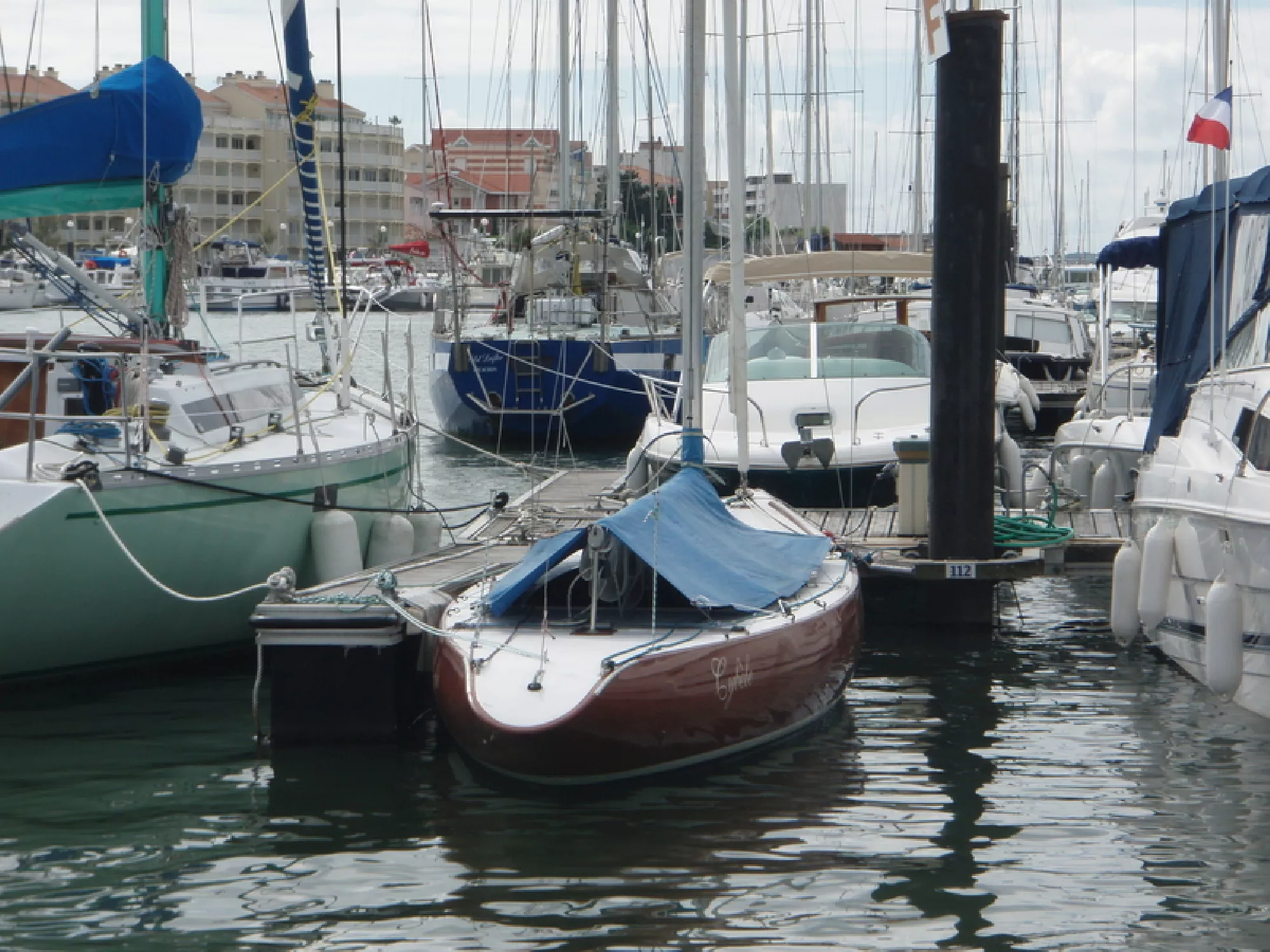 The other Cybèle? : To be checked...
(credits : G.Jaouen)
Added by Gurvan Jaouen on 2008-06-13
Ownership history (3)
Sail#
Name
Owner
FRA-34
"Cybèle"
SUI-93
"Snark VI"
FRA-34
"Cybèle"
Results History (0)
Links Library (0)