Boat details
(n°721)
Boat details
(n°721)
SUI-224
Essentials
Designer
Sebastien Schmidt (SUI)
Builder
Christof Wilke & co., Wilke & co. bootswerft (SUI)
Material
single skin glass epoxy, deck in sandwich
1st certificate issued
01-01-2010
Original boat name
Ali-Baba
Original country
SUI
Original sail number
224
Current location
Lake of Thun (SUI)
5.5 BAH 23 "Ali Baba" - youngsters : The young crowd at Herbstpreis Thun 2020
(credits : Robert Deaves)
Added by Kaspar Stubenrauch
on 2020-10-11
Photo Gallery (5)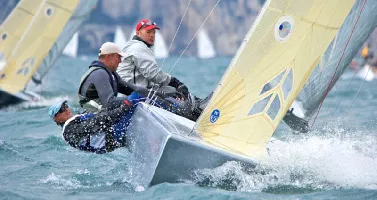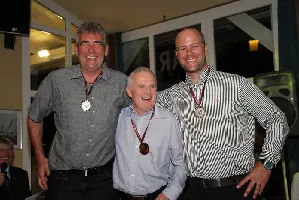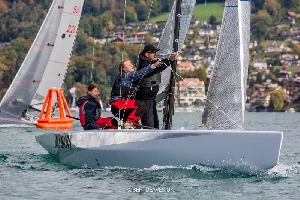 Notes (1)
Filiation and first result...
22-11-2010
Sister-ship of FIN-049 "Addam4, NOR-065 "Odlo" and NOR-066 "Norwegian Steam".
World Champion 2010 in Torbole with Flavio Marazzi, Andrew Palfrey and Christof Wilke.
Document library (0)
5.5 BAH 23 "Ali Baba" - youngsters : The young crowd at Herbstpreis Thun 2020
(credits : Robert Deaves)
Added by Kaspar Stubenrauch on 2020-10-11
Ownership history (2)
Sail#
Name
Owner
SUI-224
"Ali Baba"
BAH-23
"Ali-Baba"
Results History (3)
Year
Rank
Race / Location
Skipper
Added by, on
Race :
Alpen Cup /

Location :
Torbole
Skipper :
Flavio Marazzi / Stefan Haftka / Christof Wilke
Race :
World Championship /

Location :
Torbole / ITA
Skipper :
Flavio Marazzi/ Andrew Palfrey / Christof Wilke
Race :
TYC & GYC Herbstpreis /

Location :
Thun / SUI
Skipper :
Bruno Marazzi, Stefan Haftka, Flavio Marazzi
Links Library (1)
10-09-2010
(5.5m , Star, Match Racing, ...)