Boat details
(n°702)
Boat details
(n°702)
USA-47
Essentials
Designer
John B. Mooney
Builder
Henr. Aas, Bjarne Aas Ltd., Fredrikstad (NOR)
Material
Mahogany, carvel planked
1st certificate issued
06-07-1963
Original boat name
Antiope
Original country
NOR
Original sail number
47
Current location
Small scale "Antiope" : The 1:6 tank testing model
(credits : Thomas Price)
Added by Kaspar Stubenrauch
on 2012-12-28
Photo Gallery (2)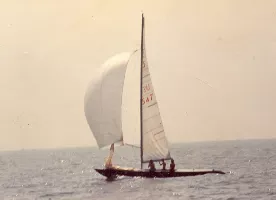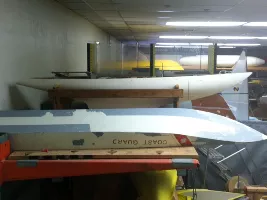 Notes (6)
5.5 USA 47 - Boat search
02-05-2023
Last location known: Oyster Bay, NY. Who can help to find her?
5.5 US 47 "Antiope" - built in Norway 1963
17-02-2018
Lloyd's Register of American Yachts 1965 is stating Bjarne Aas, Fredrikstad, Norway, as builder.
Designer not Luders
09-05-2013
Antiope was not designed by Bill Luders. She was kept at Luders' yard in Stamford, CT, and work was done on her there, but she was designed by my father, John B. Mooney, for himself, and (I believe) built by Dirk Kneulman in Ontario, Canada.
More
Document library (0)
Small scale "Antiope" : The 1:6 tank testing model
(credits : Thomas Price)
Added by Kaspar Stubenrauch on 2012-12-28
Ownership history (1)
Sail#
Name
Owner
USA-47
"Antiope"
Results History (0)
Links Library (0)