Boat details
(n°693)
Boat details
(n°693)
USA-91
Essentials
Designers
Warren Muir (Australia)
Ben Lexcen (AUS)
Builder
Harry C. "Buddy" Melges, Melges Boat Works, Zenda, Wisconsin (USA)
Material
GRP
1st certificate issued
01-01-1985
Original boat name
Tirzah
Original country
USA
Original sail number
91
Current location
Midland (MBSC), Lake Huron, Georgian Bay, Ontario (CAN)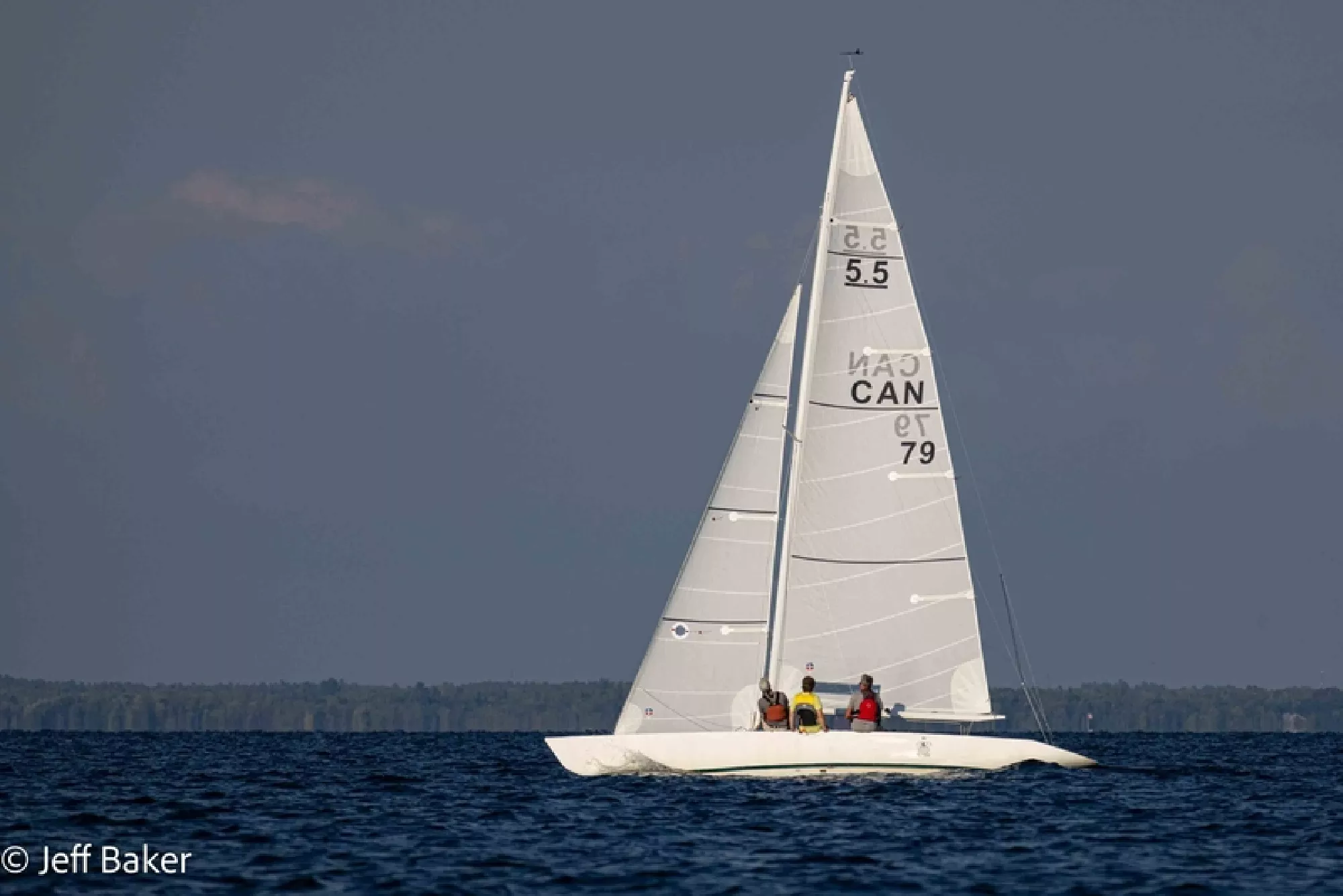 5.5 CAN 79 "O'Kelly" - in Midland : During the 5.5mR North Amercian Fall Regatta
(credits : Jeff Baker)
Added by Kaspar Stubenrauch
on 2022-09-27
Photo Gallery (15)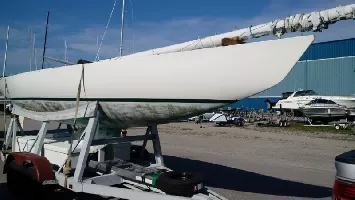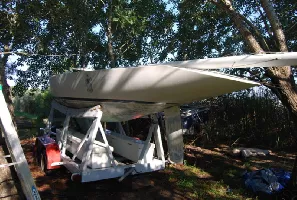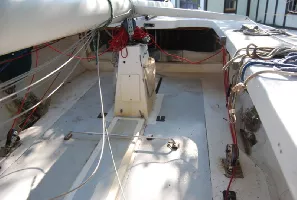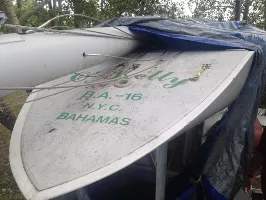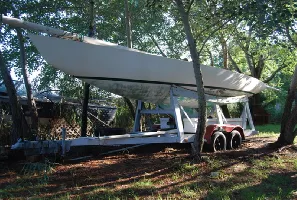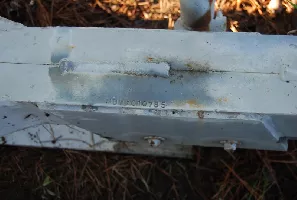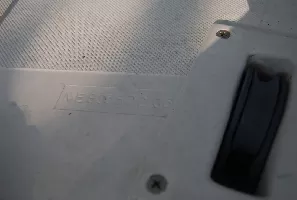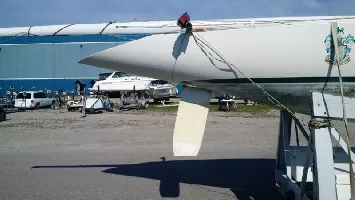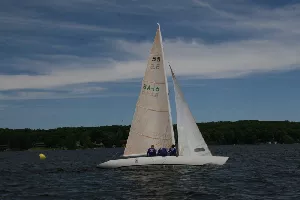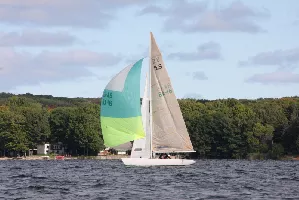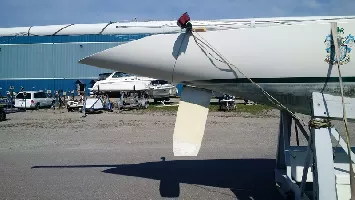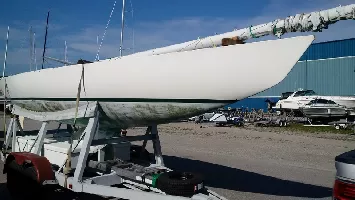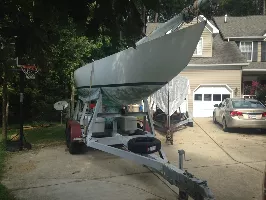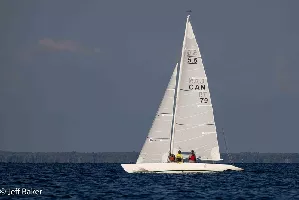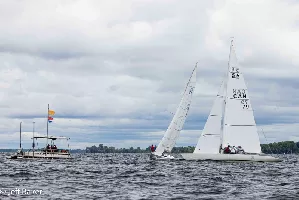 Notes (4)
Data transfer re 5.5 BA 16
23-09-2018
Join the sisters - search for USA 91 & USA 94 - 13.07.2017 by Kaspar Stubenrauch
In an attempt to locate all of the Muir/Lexcen/Melges boats, this is the status of findings:
Moirai US-89 > NOR 47, Risoer
Tirzah US-91 > MISSING, where is she?>BAH 16?
Gorgi US-92 > NOR 50, Risoer
Above the Line US-93 > FRA 61, Bretagne
Lana US-94 > MISSING, where is she?
Thunderbunny US-95 > SUI 184, Versoix
Footloose N-54 > NOR 54, Risoer
Alfredo N-55 > SUI 176, Geneva
Femme N-56 > NOR 56, Moss
Coonawarra KA-50>BA-15>SUI 202, Lake of Geneva
Southern Cross V KA-51>NED 10> boat lost(fire)
Silver Fox BA-12 > NOR 58, Risoer
O'Kelly BA-16 > Midland,Ontario / orig. sail#?
Ali Baba Z-155 > NED 16 > SUI 155, Gottlieben
Rana Z-160 > SUI 160 "Rana", Lake of Como
Odyssee Jr. Z-171 > SUI 171, Lake of Thun
Artemis IX Z-172 > SUI 172, Lake of Thun
Dodo L-39 > GER 25, Hamburg
Please help to find the missing boats and to encourage owners of actually not racing boats to rejoin 5.5m racing with these excellent and fast allround crackers.

Information - 08.02.2008 by Matti Muoniovaara
Design Ben Lexcen / Warren Muir, built by Melges Boat Works, Zenda, Wisconsin, USA.
Owner in Bahamas Basil Kelly. Building year 1989.

Indications - 08.02.2008 by Site Administrator
"O'Kelly" has participated to the 1992 5.5m world championship in Nassau (BAH) and finished 9 on 20. Skipper was Basil Kelly of the Nassau yacht club.
Any further info ?
5.5 US 91 > 5.5 BA 16
23-09-2018
The Serial number found aboard CAN 79 (ex BA 16), indicating to the second boat built in this series of MELGES boats, underlines the assumption that US 91 became BA 16. Hence data of the two boats will now be united.
Additional data like result lists from the 80's & 90's may add to the boats' status.
5.5 US-91 "Tirzah" - later BA-16?
18-09-2017
Sailbags with US-91 on them have been found onboard BA-16. Hence the assumption, that "Tirzah" had been sold to the Bahamas. Data transfer to follow, unless new evidence is found.
More
Document library (0)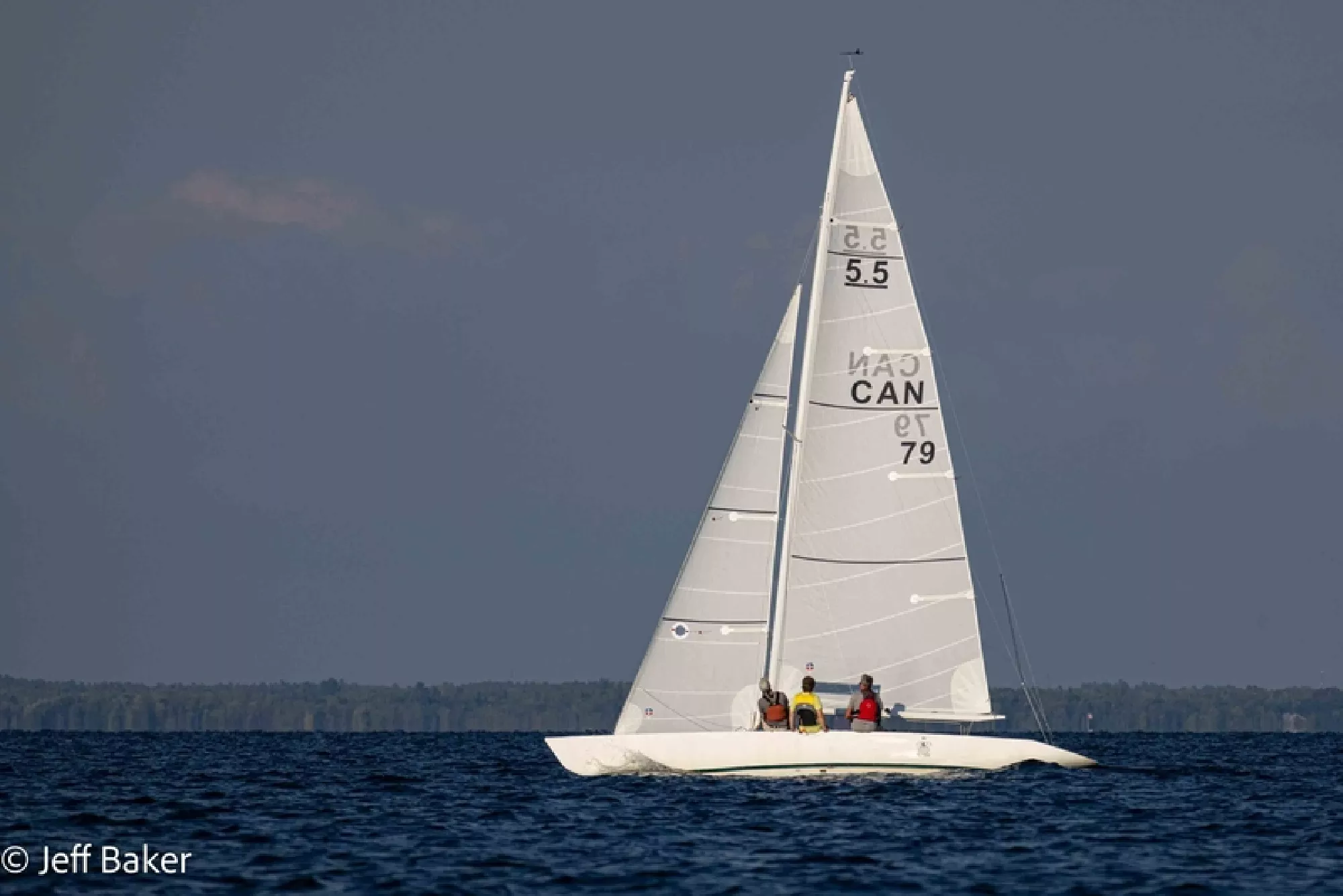 5.5 CAN 79 "O'Kelly" - in Midland : During the 5.5mR North Amercian Fall Regatta
(credits : Jeff Baker)
Added by Kaspar Stubenrauch on 2022-09-27
Ownership history (3)
Sail#
Name
Owner
USA-91
"Tirzah"
BAH-16
"O.' Kelly"
CAN-79
"O.' Kelly"
Results History (1)
Year
Rank
Race / Location
Skipper
Added by, on
Race :
North American Fall Regatta /

Location :
Midland, Georgian Bay (MBSC)
Links Library (0)