Boat details
(n°686)
Boat details
(n°686)
USA-32
Essentials
Designers
Alfred Edward "Bill" Luders Jr. (USA)
Herman F. Whiton (USA)
Builder
Bj. Aas, Bjarne Aas Båtbyggeri, Fredrikstad (NOR)
Material
Mahogany, carvel planked, glassfibre covered
1st certificate issued
00-00-1962
Original boat name
Linda
Original country
NOR
Original sail number
32
Current location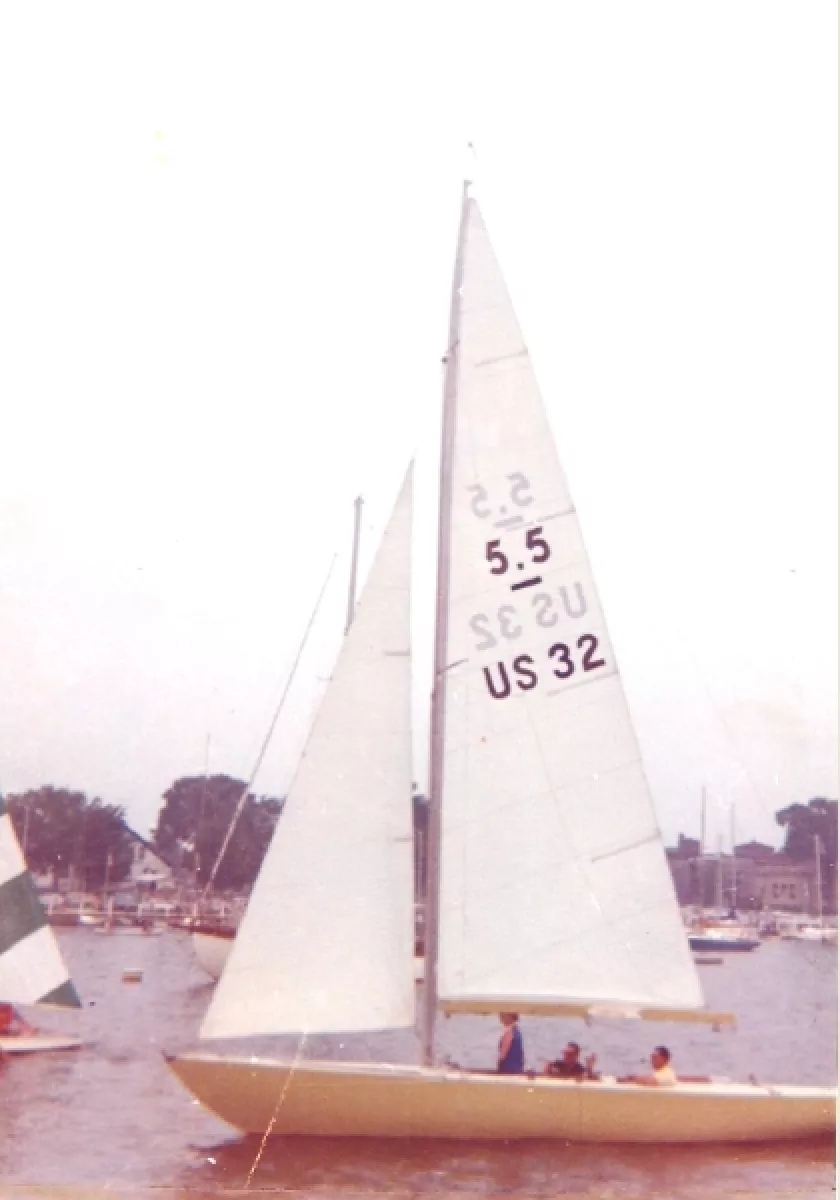 Inferno - USA-032 : Menominee, Michigan marina - 1969-70 - Darryll Boos at the helm. My mother, Sharron, and her father, Homer, aboard for a ride.
(credits : )
Added by Deb Konyn
on 2014-02-13
Photo Gallery (7)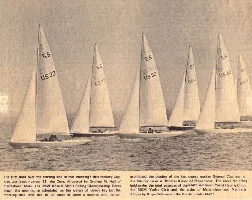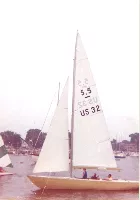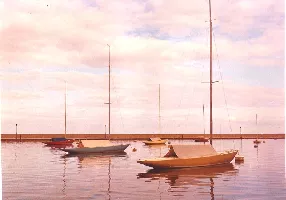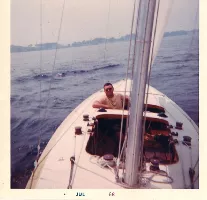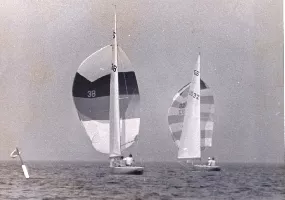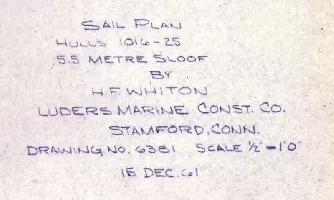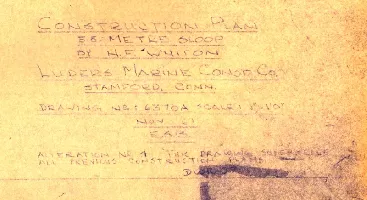 Notes (4)
5.5 USA 32 - Boat search
13-05-2023
Information has been received, that the boat was possibly sold to California. Who can help with input?
Owner late 60's into 70's of the "Inferno"
10-02-2014
My father, Darryll G. Boos, was the owner of the "Inferno" back in the mid 1960's into the mid 1970's. There were I believe 10 5.5m sailboats in Menominee, Michigan during that time that raced every week Tuesday's and many weekend races. Eventually some of the 5.5's were sold with fewer boats to race against my dad sold the Inferno. I remember watching many of the races. The boat owners were a close group as well as very competitive. I have documentation of most of the boat numbers, names, colors and owners and will post them.
Boat names, numbers, colors and owners - Menominee, MI 1969
10-02-2014
US-32 - Inferno - Topsides yellow - Deck light yellow - Owner Darryll Boos
US-33 - Cora - Topsides Medium blue - Deck yellow - Owner Gary Mattson
US-34 - Yami - Topsides Light blue - Deck White - Owner Chip Sawyer
US-35 - Piranha - Topsides Orange/Red - Deck Grey - Owner Dick Barggren
US-37 - Shillelagh - Topsides Dark green - Deck Light green - Owner Tom Kuber
US-38 - Our Son - Topsides Green - Deck Tan - Owner Jim Derusha?
US-40 - Debutante IV - Topsides Green - Deck Light grey - Owner Peter Weinert
US-41 - Calorina - Topsides Dark red - Deck Light grey - Owner Harold Derusha

Myra - Jim Derusha

More
Document library (4)
Document
Size
By / When
150 Kb
150 Kb
811 Kb
811 Kb
170 Kb
170 Kb
792 Kb
792 Kb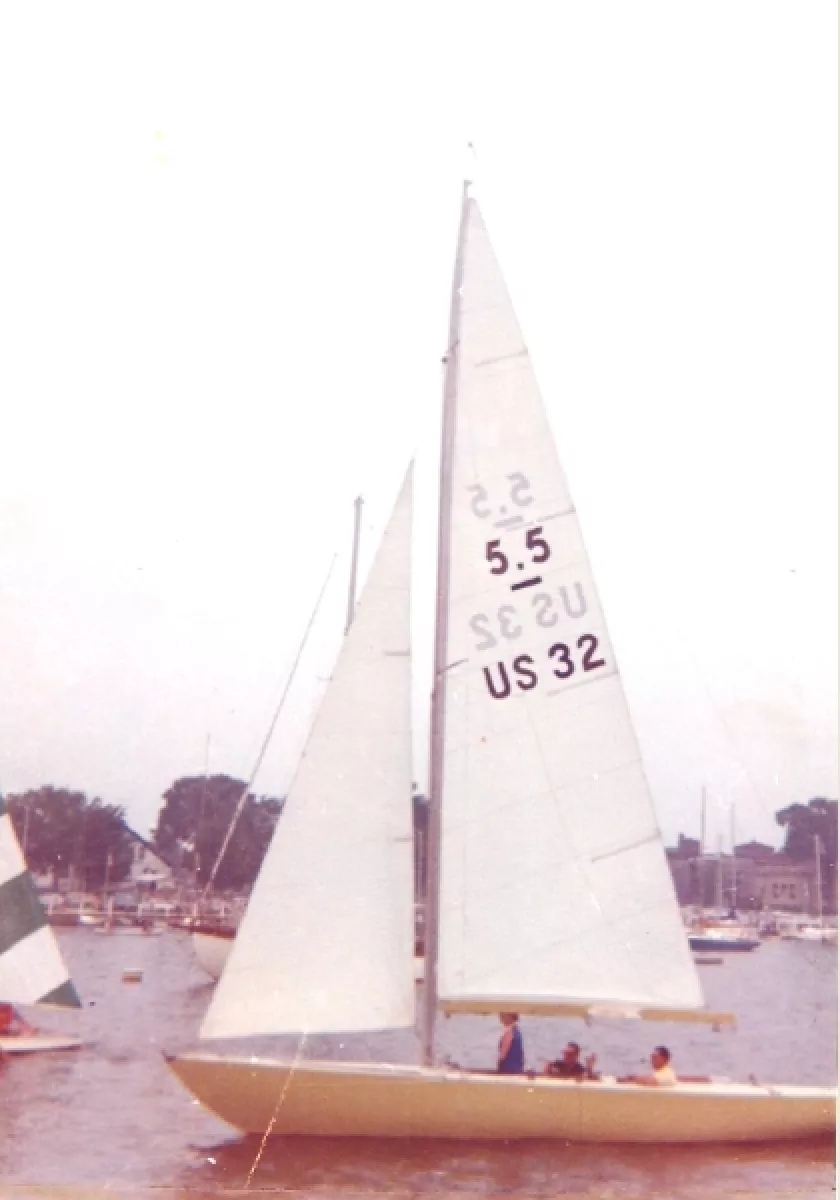 Inferno - USA-032 : Menominee, Michigan marina - 1969-70 - Darryll Boos at the helm. My mother, Sharron, and her father, Homer, aboard for a ride.
(credits : )
Added by Deb Konyn on 2014-02-13
Ownership history (2)
Sail#
Name
Owner
USA-32
"Linda"
USA-32
"Inferno"
Results History (0)
Links Library (1)
06-04-2018
(2 times Gold Medalist (6mR) and Sponsor for ten 5.5mR boats)