Boat details
(n°673)
Boat details
(n°673)
GBR-6
Essentials
Designer
Peter Nicholson (GBR)
Builder
P. Nicholson, Camper & Nicholsons Ltd. (GBR)
Material
Mahogany, carvel planked
1st certificate issued
00-00-1959
Original boat name
Yeoman VI
Original country
GBR
Original sail number
6
Current location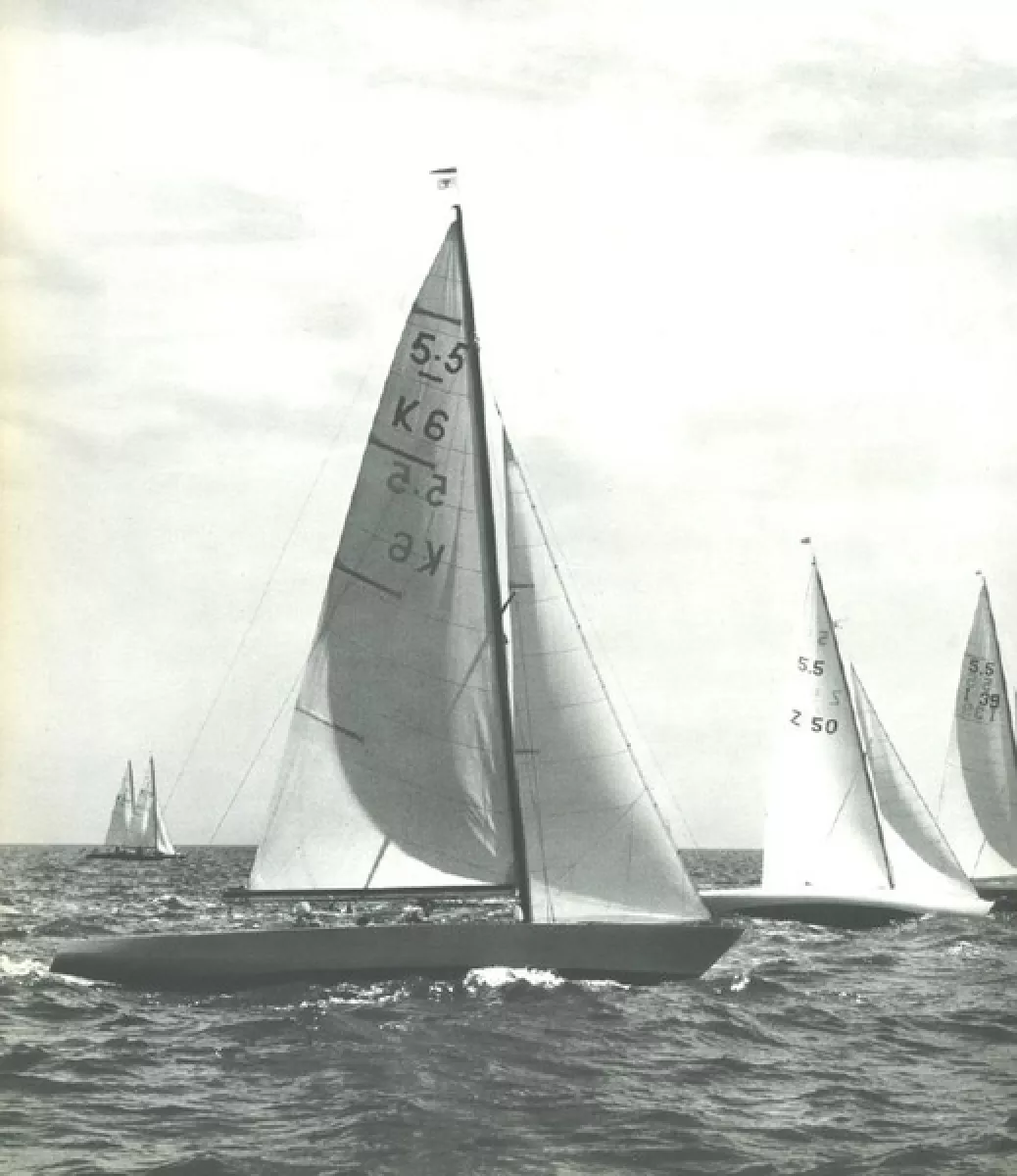 Yeoman VI, Worlds 1962 : Yeoman VI at the 1962 World Championships, Poole Bay, UK. This is the left half of the photograph, the right half will be shown for NOR-24 Wildcat
(credits : Beken of Cowes)
Added by Frits Kruyt
on 2009-12-17
Photo Gallery (1)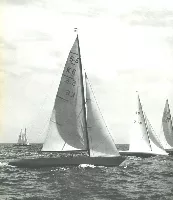 Notes (3)
5.5 GBR 6 - boat ssearch
05-07-2023
The search is on, for 5.5 GBR 6 "Yeoman VI", last seen in the early 70's in the Portsmouth area. Who can help with additional information?
GBR-6: Ownership in the 1960's
18-04-2010
Robin Aisher presented Yeoman VI to Ringwood Grammar School (RGS) for use as a sail training boat by the pupils.

RGS was an independent day and boarding school for boys located in Bournemouth, UK. The headmaster Cmdr. A. O. N. Forsyth was a keen sailor and sailed regularly with Owen Aisher in offshore races.

Yeoman VI kept her original name and was moored in Poole Harbour on a swinging mooring at the Royal Motor Yacht Club. She was extensively used and enjoyed by the pupils of RGS.

RGS entered her for the UK selection trials for the 1968 Olympic's in Acapulco, Mexico. A total of three boats competed. I was on board in the practice race and Yeoman VI was lapped by Robin Aisher sailing his latest Yeoman with Adrian Jardine and Paul Anderson and they then went on to win the Bronze medal in Acapulco.

In the early seventies she was sold to new owners and moved to the Portsmouth area.

I spent many happy times in the '60s sailing in Poole Bay on board Yeoman VI.
GBR-6: Yeoman VI
21-08-2009
According to information from the National Maritime Museum in Greenwich, UK (from their Camper & Nicholsons Ltd files and Lloyd's Register of Yachts), GBR-6 (K-6) was Yeoman VI, owned by Robin Aisher from 1959-61.

Camper & Nicholsons Ltd Design No A176, C&N Yard No 841.

Document library (1)
Document
Size
By / When
86 Kb
86 Kb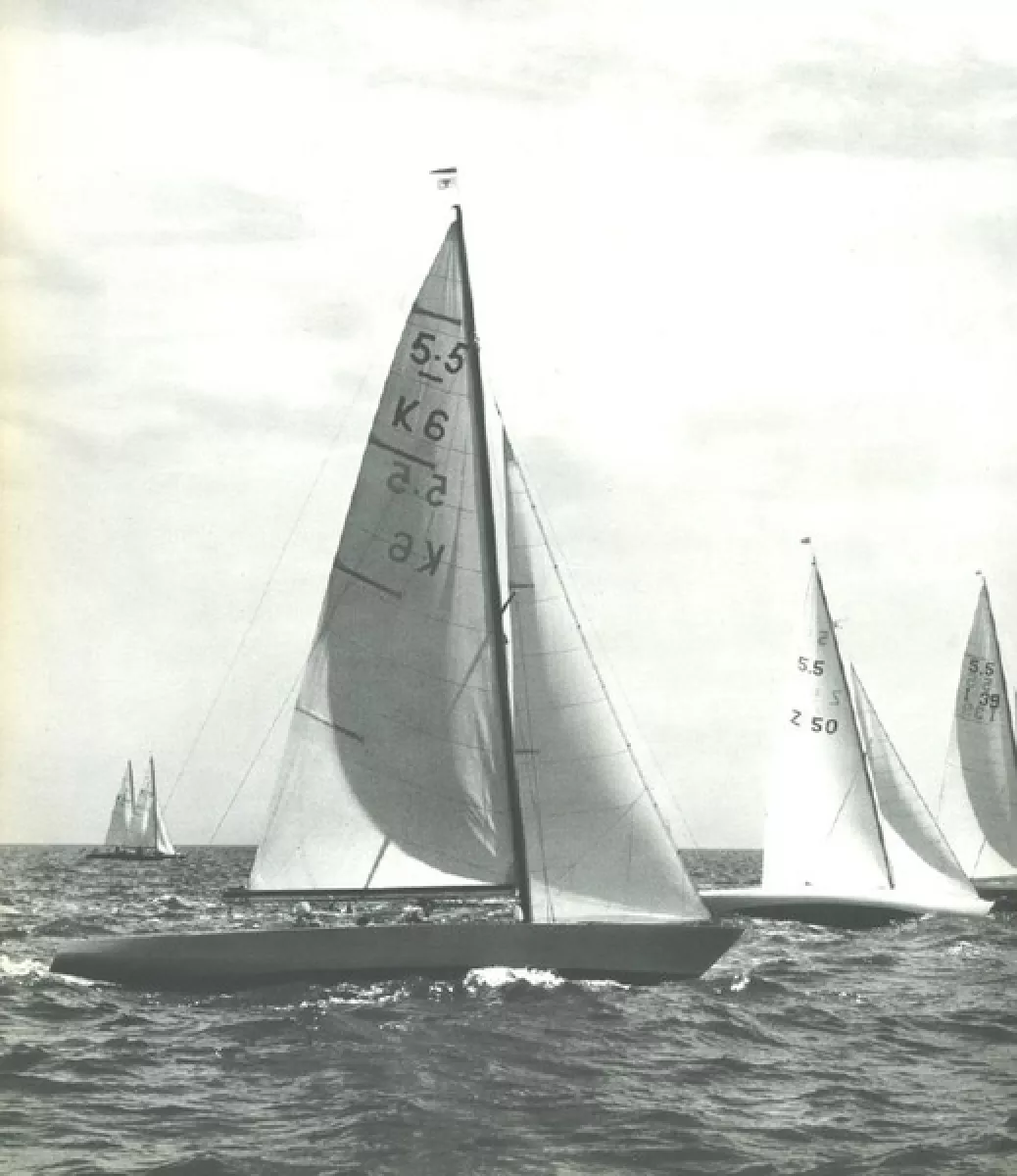 Yeoman VI, Worlds 1962 : Yeoman VI at the 1962 World Championships, Poole Bay, UK. This is the left half of the photograph, the right half will be shown for NOR-24 Wildcat
(credits : Beken of Cowes)
Added by Frits Kruyt on 2009-12-17
Ownership history (2)
Sail#
Name
Owner
GBR-6
"Yeoman VI"
GBR-6
"Yeoman VI"
Results History (0)
Links Library (1)
23-12-2020
(Ample historic info & the archive)