Boat details
(n°652)
Boat details
(n°652)
AUS-91
Essentials
Designer
Alfred Edward "Bill" Luders Jr. (USA)
Builder
Wm. H. Barnett, Wm. H. Barnett Pty Ltd (AUS)
Material
Wood, carvel planked
1st certificate issued
00-02-1965
Original boat name
Southern Cross II
Original country
AUS
Original sail number
91
Current location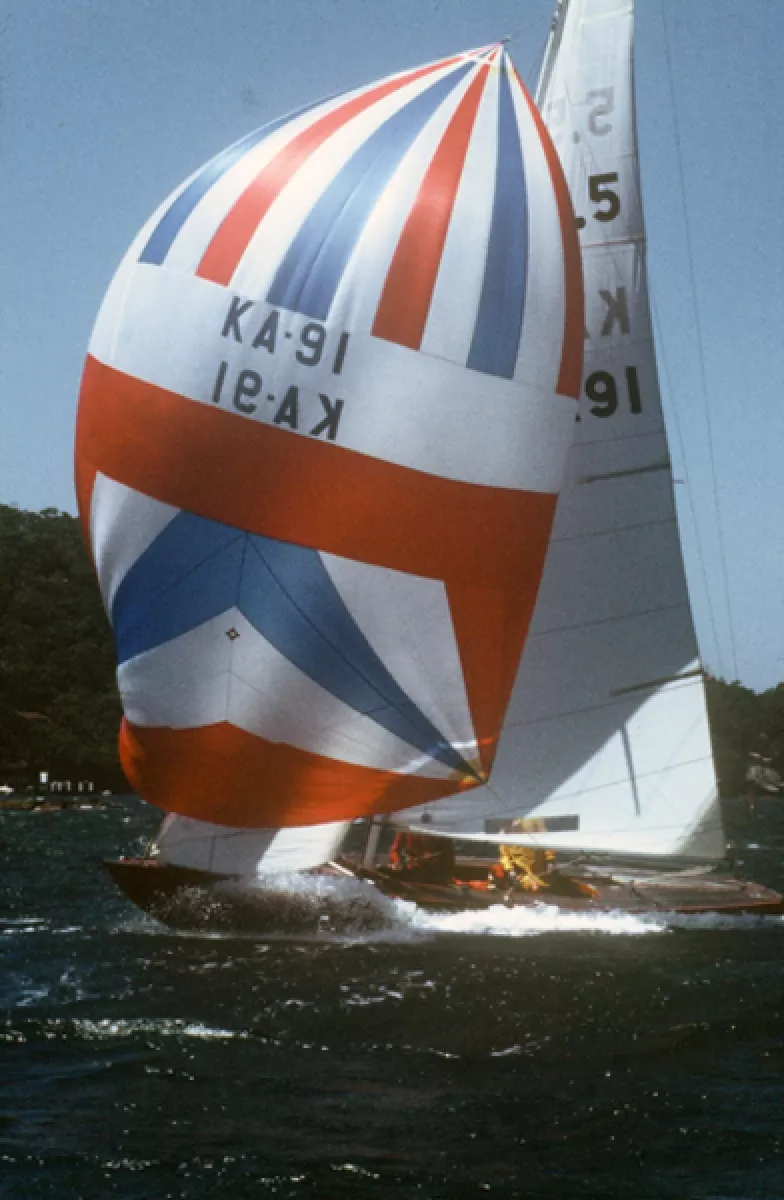 Received from Warren Muir, 18.03.09 : -
(credits : Warren Muir)
Added by Site Administrator
on 2009-05-14
Photo Gallery (3)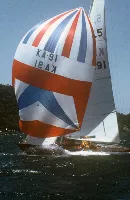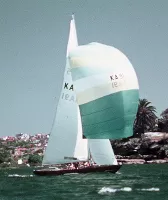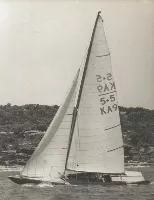 Notes (4)
5.5 AUS 91 - Boat search
13-05-2023
The last racing known, was 1980, in Sydney. Who has information, where the boat might be today?
No confusion
03-06-2009
There is no confusion with this boat. The boat was built 1965 by William H. Barnett Pty Ltd at McMahon's Point in Sydney to Norman George Booth. The first Southern Cross was destroyed in Sydney Harbor.
Maybe Booth took sails from that boat (KA-9) and add #1 after #9 and it's KA-91, simple. (Symonette uses the same system, he takes a sail from BA-1, then adds #1 and that's Pop's John B BA-11!) Then Booth went to Naples World Championship and won the silver medal there.
Confusion and story-mix with AUS-043 ?
14-05-2009
Not sure to be an original construction. The names of "Nangarina" and Tim Herbert are already refering to AUS-043., isn't-it any confusion or story-mix with ?
Please visit http://5.5inventory.org/AUS/043/ and share your comments and notes.
Tks.
More
Document library (0)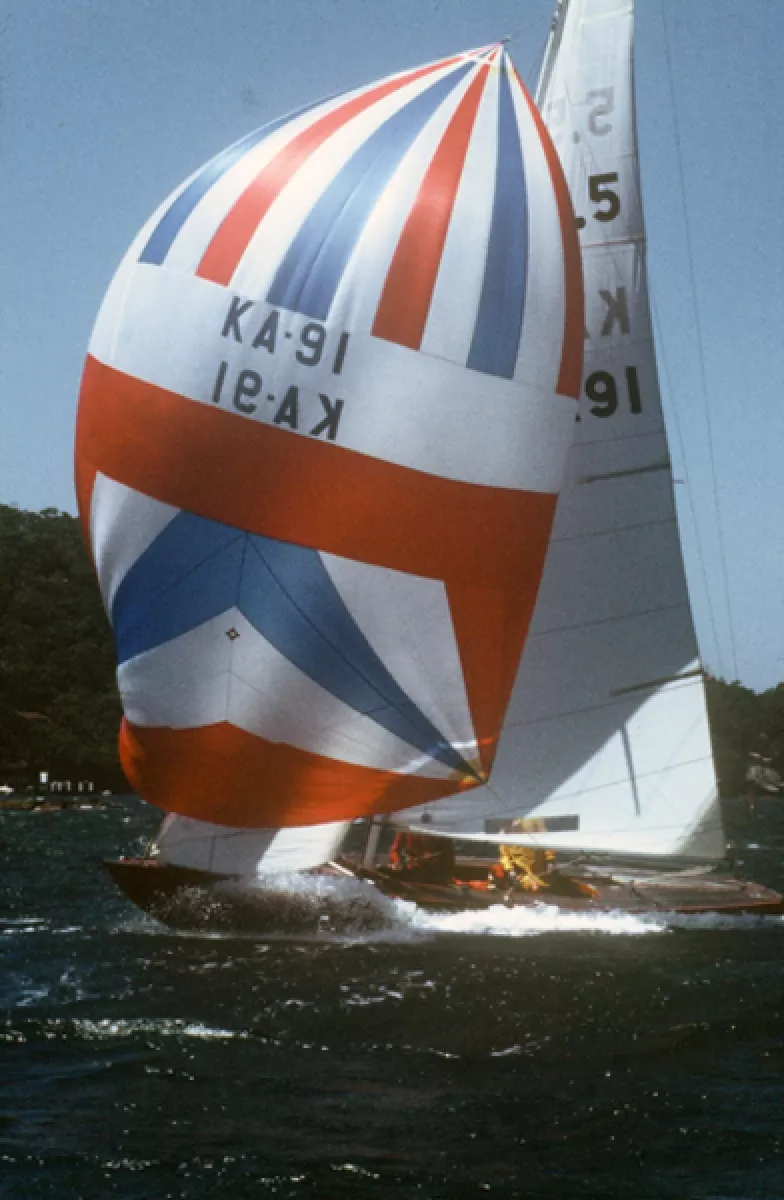 Received from Warren Muir, 18.03.09 : -
(credits : Warren Muir)
Added by Site Administrator on 2009-05-14
Ownership history (3)
Sail#
Name
Owner
AUS-91
"Southern Cross II"
AUS-91
"Southern Cross II"
AUS-91
"Southern Cross II"
Results History (2)
Year
Rank
Race / Location
Skipper
Added by, on
Race :
Travemünder Woche /

Location :
Travemünde, Germany
Skipper :
Norman G Booth, AUS
Race :
World Championship /

Location :
Naples
Links Library (0)