Boat details
(n°63)
Boat details
(n°63)
FRA-19
Essentials
Designer
Henri Copponex (SUI)
Builder
Louis Plojoux, Corsier-Port, Genève (SUI)
Material
Mahogany, carvel planked
1st certificate issued
00-00-1961
Original boat name
Gilliat VII
Original country
SUI
Original sail number
19
Current location
Lorient, Brittany (FRA)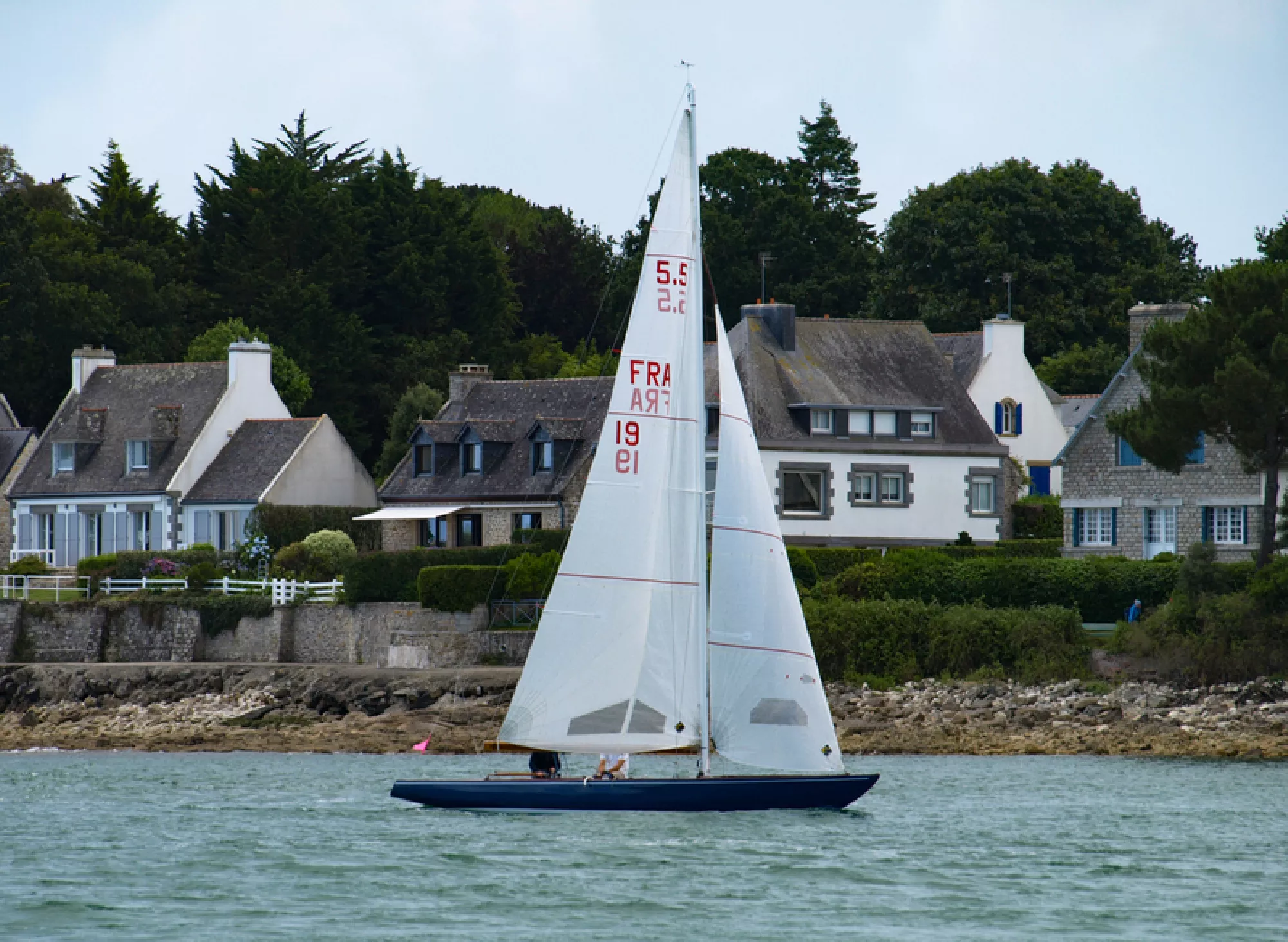 5.5 FRA 19 "Korrigan" - in Benodet : Belle Plaisance 2022
(credits : S. Struth)
Added by Kaspar Stubenrauch
on 2022-07-06
Photo Gallery (40)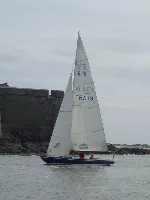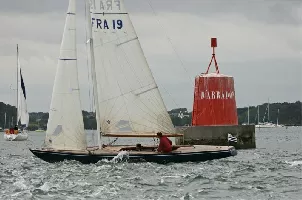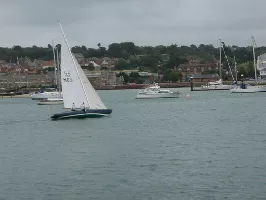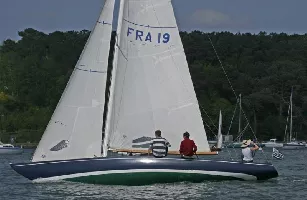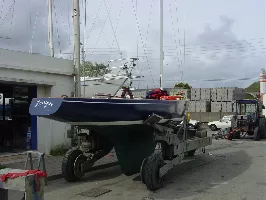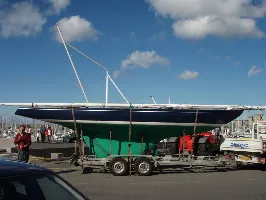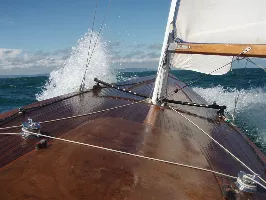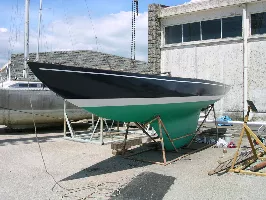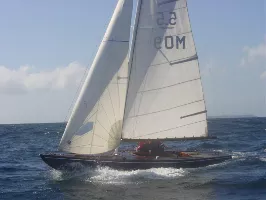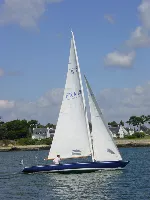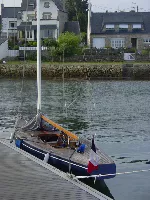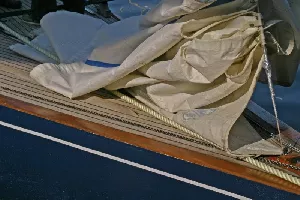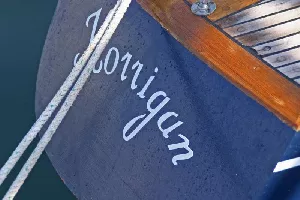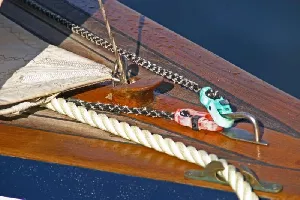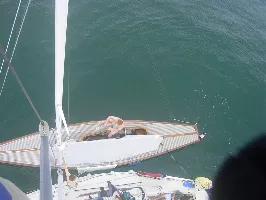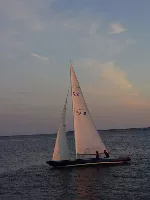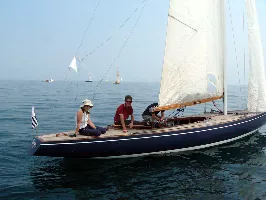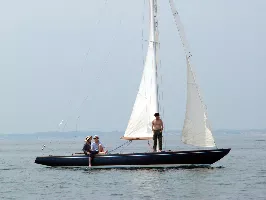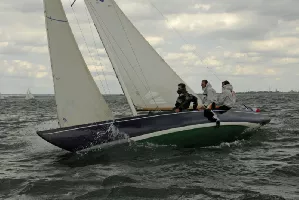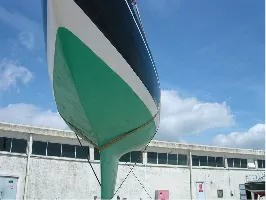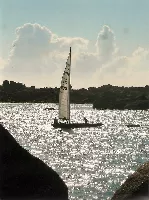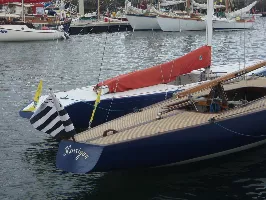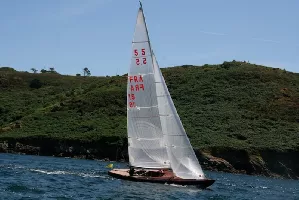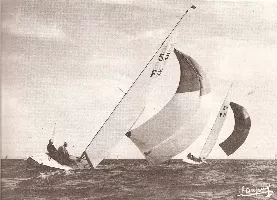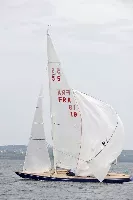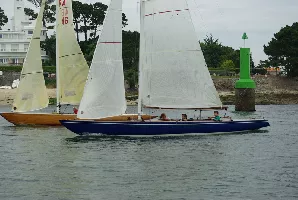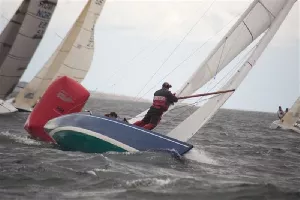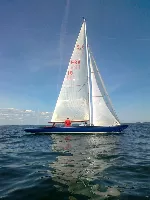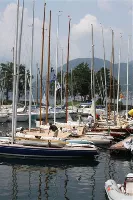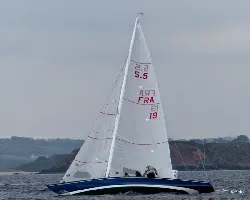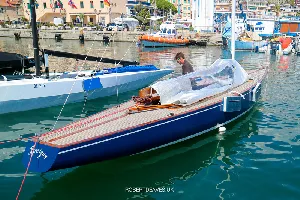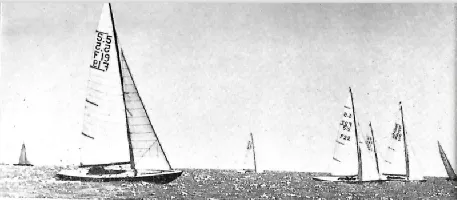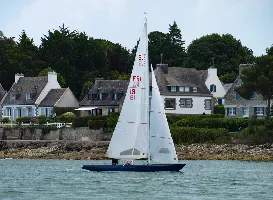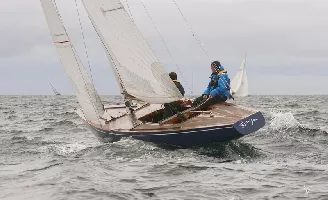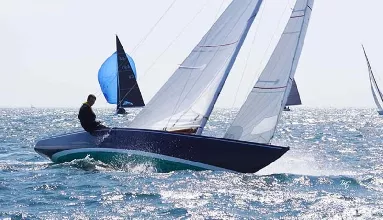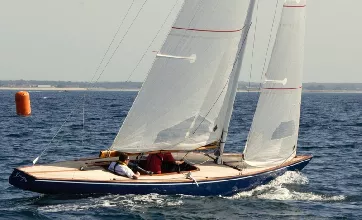 Notes (4)
Ownership adjustment
01-07-2008
Some details are still to clear, but jean-François Mahé was already owning Limbé in 1975, she was sailing in the mouth of the Rance river, in vicinity of Dinard and St Malo in northern Brittany.
Original drawings are "consultable"
05-10-2007
The following seven original drawings are available for consultation at Le Musee du Leman in Nyon (see Links page). They are mentionned as "Gilliat VI", Albert Cadot, Le Havre, Paris, and dated from October 1960 to July 1961
Ref. HC075 and HC118, sail plan.
Ref. HC031, hull lines.
Ref. HC050, hull dimensions.
Ref. HC051, fin-keel dimensions.
Ref. HC089, mainsail track and traveller.
Ref. HC036, mast fitting.
More data on FRA 19 / Info from the current owner Gurvan Jaouen
25-09-2007
FRA 19 is currently named "Korrigan", she is a design from H. Copponex of 1961. She was built by Corsier-Port under the name of "Gilliat
VII" for Mr Cadot, a breton sailer who previously owned the first built 5,5 "Gilliat IV" (5.5 - F 1). "Korrigan" was his last 5,5 boat. Her second (or third?) owner re-nammed her "Limbé", and sailed for times in the south of France and Monaco. The following one, Mr Lebeau brought her back sailing in Brittany
and sold to me in 2004. F 19 is her original sail number. Gurvan Jaouen

More
Document library (0)
Ownership history (4)
Sail#
Name
Owner
FRA-19
"Gilliat VII"
FRA-19
"Limbé"
FRA-19
"Limbé"
FRA-19
"Korrigan"
Results History (22)
Year
Rank
Race / Location
Skipper
Added by, on
Links Library (1)