Boat details
(n°6)
Boat details
(n°6)
BAH-17
Essentials
Designer
Sebastien Schmidt (SUI)
Builder
Josi Steinmayer, Meilen, ZH, Steinmayer Bootswerft, Meilen, ZH (SUI)
Material
Sandwich glass epoxy PVC foam
1st certificate issued
01-01-1995
Original boat name
John B. once again
Original country
SUI
Original sail number
17
Current location
Cheyres, Lac de Neuchâtel (SUI)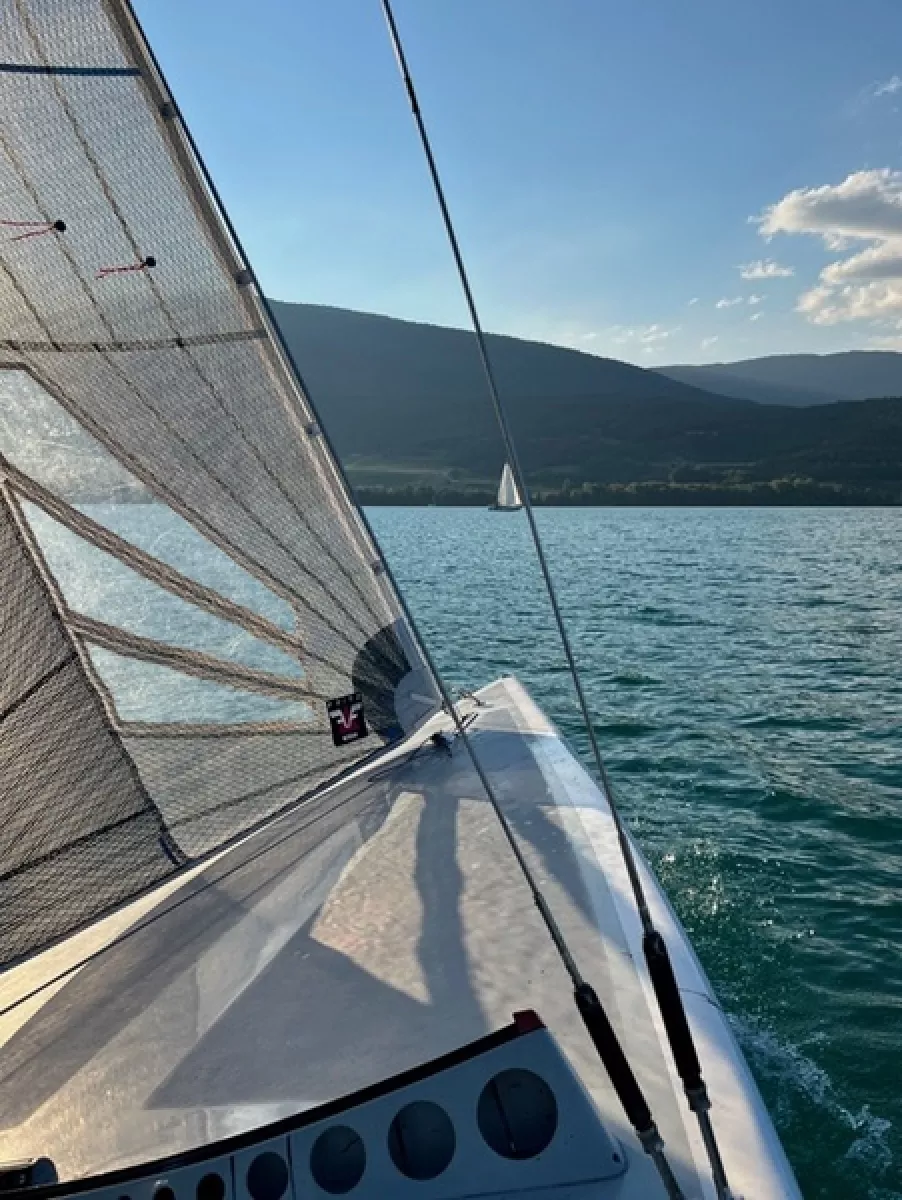 5.5 SUI 197 "Off & Out" - Lac de Nauchatel : Sailing on her new home waters
(credits : D. Hofmann)
Added by Kaspar Stubenrauch
on 2022-08-01
Photo Gallery (19)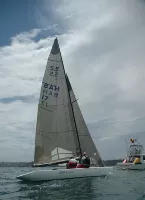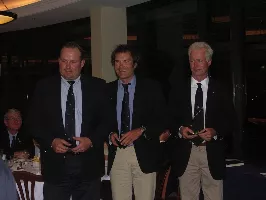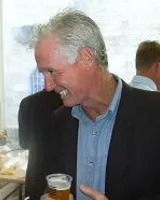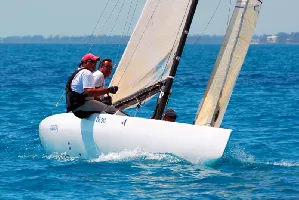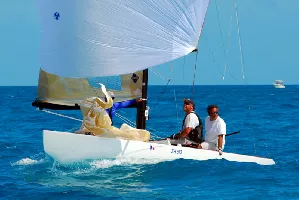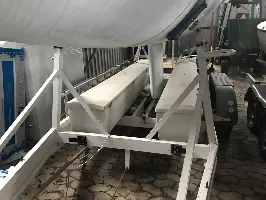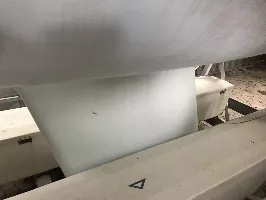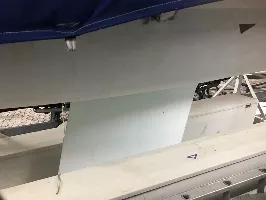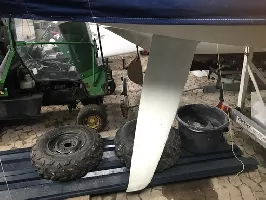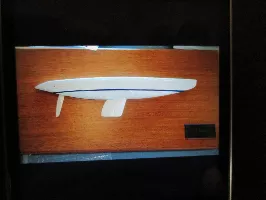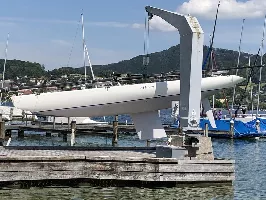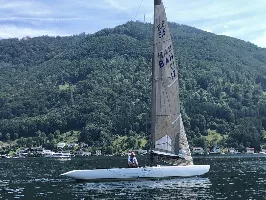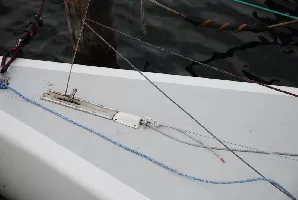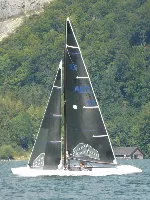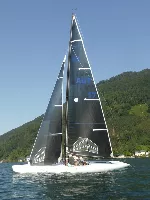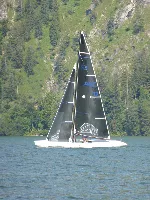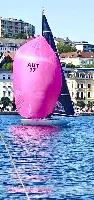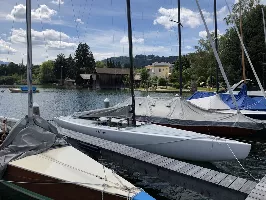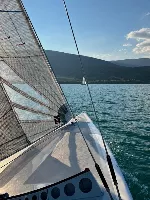 Notes (4)
Schedule precisions
15-04-2014
Modifications of the hull shapes studied and built during winter 1994-1995.
Design story
30-09-2007
"John B. once again" is based upon SUI-169 "Chlika-Chlika" designed in 1989 together with Philippe Meier.
The forward half of the hull shape has been completely re-designed for a better lake-like choppy waves (Chlika was designed for the long swell of Australia and Bahamas), that is concretely narrower and deeper entry lines.
Quasi sister-ship
30-09-2007
"John B. once again" has a quasi sister-ship :
SUI-192 "Artemis X - Shaï" to Roni Pieper then Stefan Zlot, only the keel was different.
More
Document library (0)
Ownership history (5)
Sail#
Name
Owner
BAH-17
"John B. once again"
BAH-17
"ABSOLUTELY"
DEN-17
"Arnold"
AUT-17
"Afsoun"
SUI-197
"Off & Out"
Results History (7)
Year
Rank
Race / Location
Skipper
Added by, on
Links Library (1)