Boat details
(n°598)
Boat details
(n°598)
CAN-69
Essentials
Designer
Britton Chance Jr. (USA)
Builder
Dirk Kneulman, Ontario Yachts (CAN)
Material
Wood, carvel planked
1st certificate issued
01-01-1968
Original boat name
Tiger
Original country
CAN
Original sail number
69
Current location
Lake of Zürich (SUI)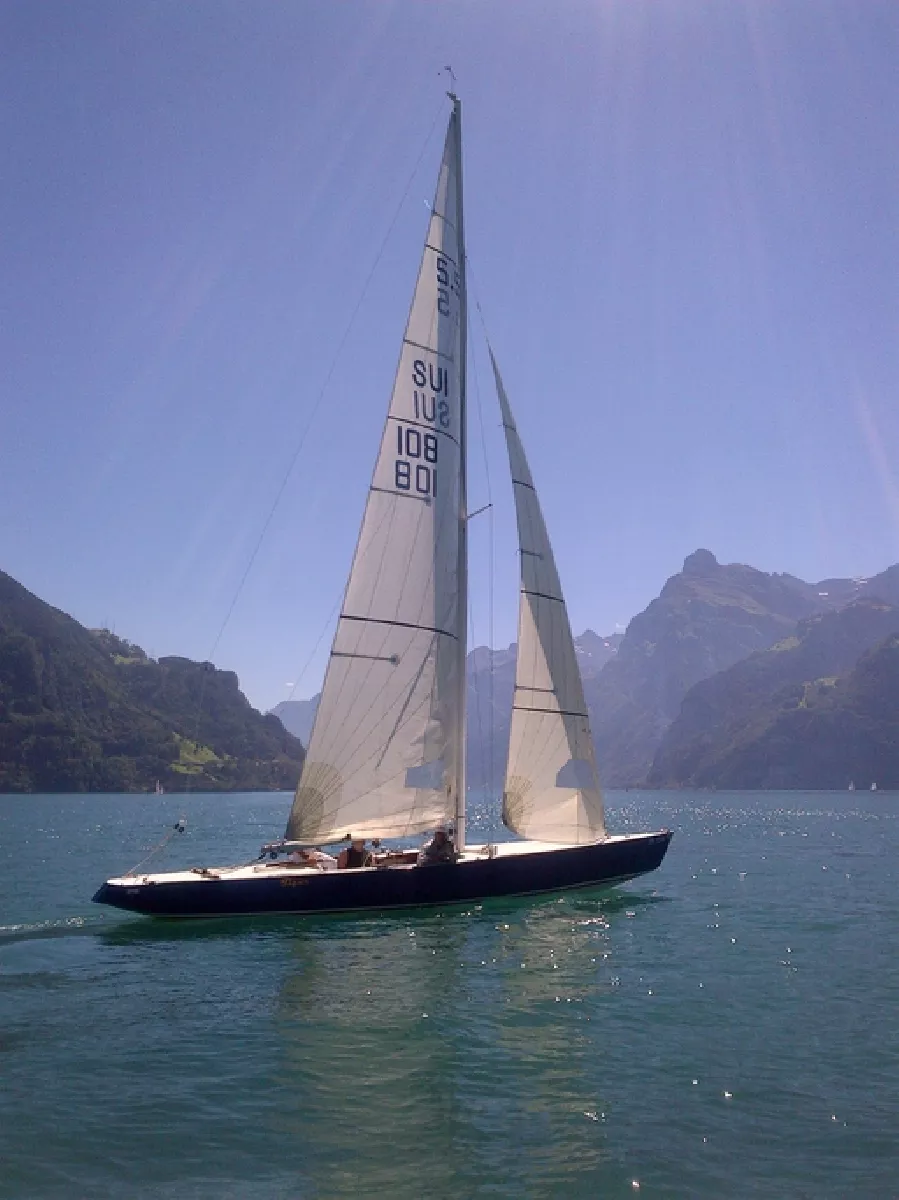 5.5 SUI 108 "Tiger" & Crew - waiting for the next race : 5.5m Swiss Open 2012, Lake Lucerne
(credits : Kaspar Stubenrauch)
Added by Kaspar Stubenrauch
on 2012-08-20
Photo Gallery (10)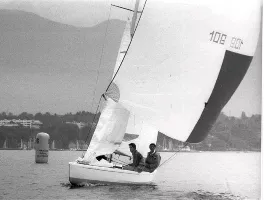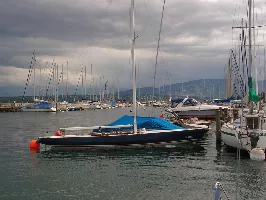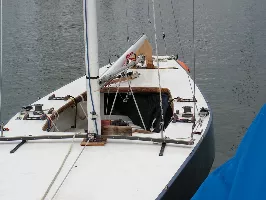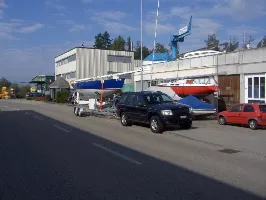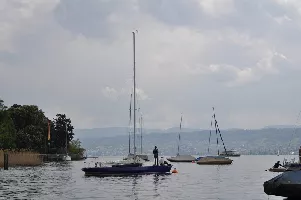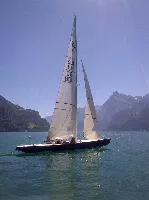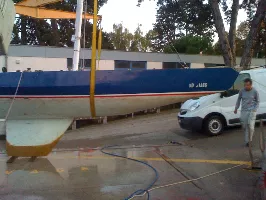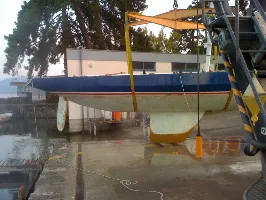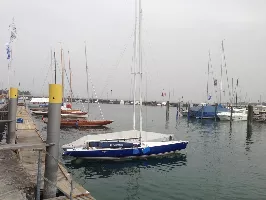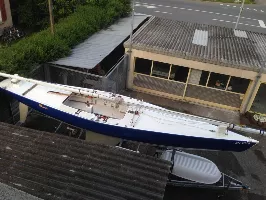 Notes (2)
Tiger
19-04-2017
If you look at photo 3208, you can see that this boat is different than boat in the black and white photo in Documents box! The other one is not classic any more. Separate rudder is accepted but not different new fin keel and bottom.
The 1968 Olympic boats
10-03-2017
The Canadian 1968 participant boat has returned to active racing in Switzerland, hoping to soon be meeting with other Classic 5.5's, including especially the other 1968 Acapulco boats. Those, whose location is known are these:

SUI 90 - Prangins, Lake of Geneva
GER 17 - Strande, Firth of Kiel
AUS 14 - Sydney
ITA 54 - Riva, Lago di Garda
GER 23 (ex F 29) - Wismar, Baltic Sea
SUI 106 (ex N 31) - Port-Choiseul, Lac Leman
DEN 12 - Tåsinge, Svendborg
PUR 76 (ex US 76), The Netherlands

Who has info on these missing boats?
GBR 35 (Z 96)
USA 68
RUS 116 (?)
MEX 2

We do plan to rejoin these latest in 2018, for the 50th Acapulco Games anniversary.

Regretfully lost is the Gold Medal boat SWE 51 "Wasa IV", which drowned in a regatta in 1974.
Document library (2)
Document
Size
By / When
875 Kb
875 Kb
1.42 Mb
1 Mb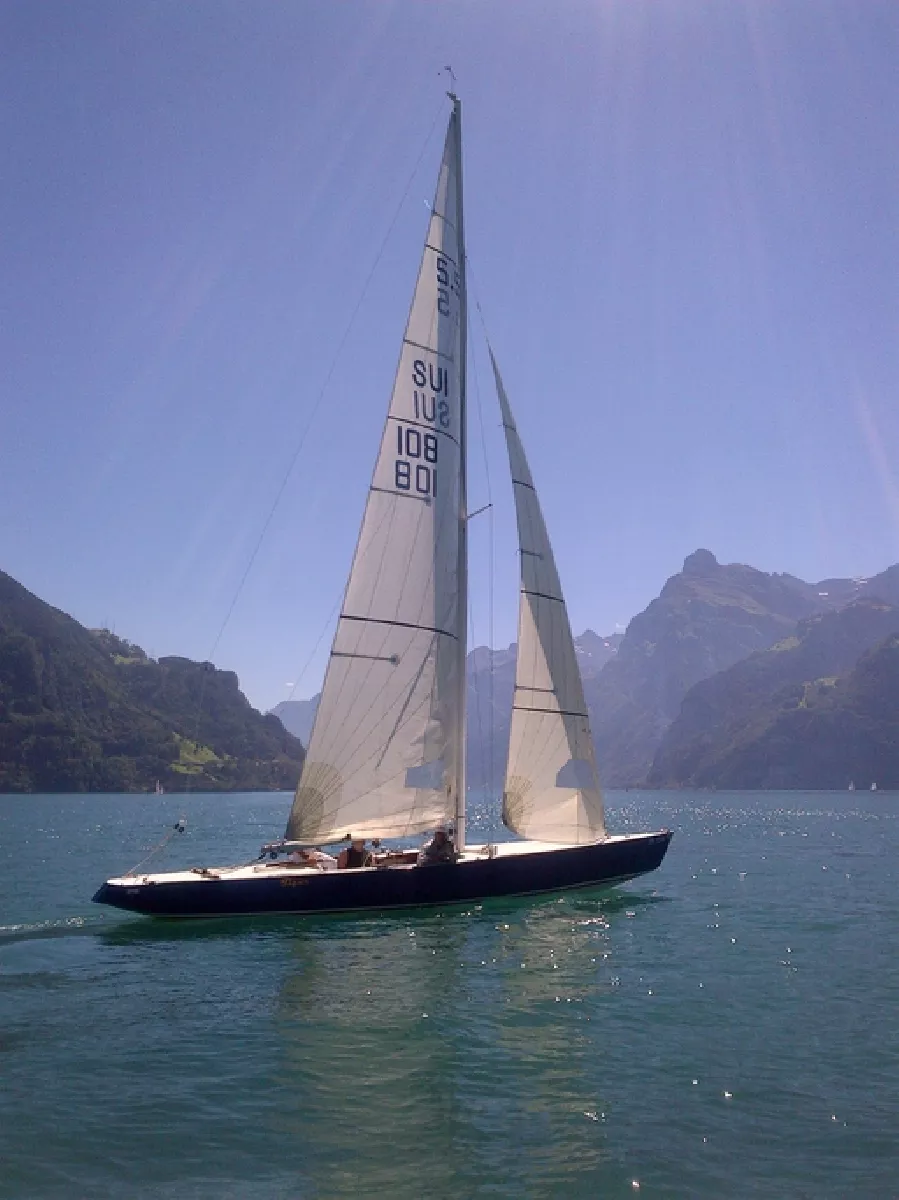 5.5 SUI 108 "Tiger" & Crew - waiting for the next race : 5.5m Swiss Open 2012, Lake Lucerne
(credits : Kaspar Stubenrauch)
Added by Kaspar Stubenrauch on 2012-08-20
Ownership history (9)
Sail#
Name
Owner
CAN-69
"Tiger"
USA-83
"Tiger"
SUI-108
"Tiger"
SUI-108
"Tiger"
SUI-108
"Tiger"
SUI-108
"Passion"
SUI-108
"NoissaP"
SUI-108
"Tiger"
SUI-108
"Tiger"
Results History (5)
Year
Rank
Race / Location
Skipper
Added by, on
Race :
US 5.5 meter Championship 1968 /

Location :
Stamford Yacht Club, Stamford, Ct., USA
Race :
Mexico Olympic Games 5.5 metre /

Location :
Acapulco, Mexico
Skipper :
Stanley Leibel, Ernest Weiss, Jack Hasen
Race :
9th World 5.5 Championship /

Location :
Seawanhaka C.Y.C., Oyster Bay, Long Island, USA
Skipper :
Ted Turner, Michael Lyman, Richard Boyd
Race :
43rd Candinavian Gold Cup /

Location :
Seawanhaka Corinthian Y.C., Oyster Bay, Long Island Sound, USA
Race :
10th World 5.5 Championship /

Location :
Geneve, Switzerland
Links Library (0)