Boat details
(n°595)
Boat details
(n°595)
CAN-22
Essentials
Designer
Einar Ohlson (SWE)
Builder
Oscar Schelin, Kungsörs Båtvarv AB (SWE)
Material
Mahogany, carvel planked
1st certificate issued
01-01-1962
Original boat name
Nantoria
Original country
SWE
Original sail number
22
Current location
Midland, Georgian Bay, Lake Huron (CAN)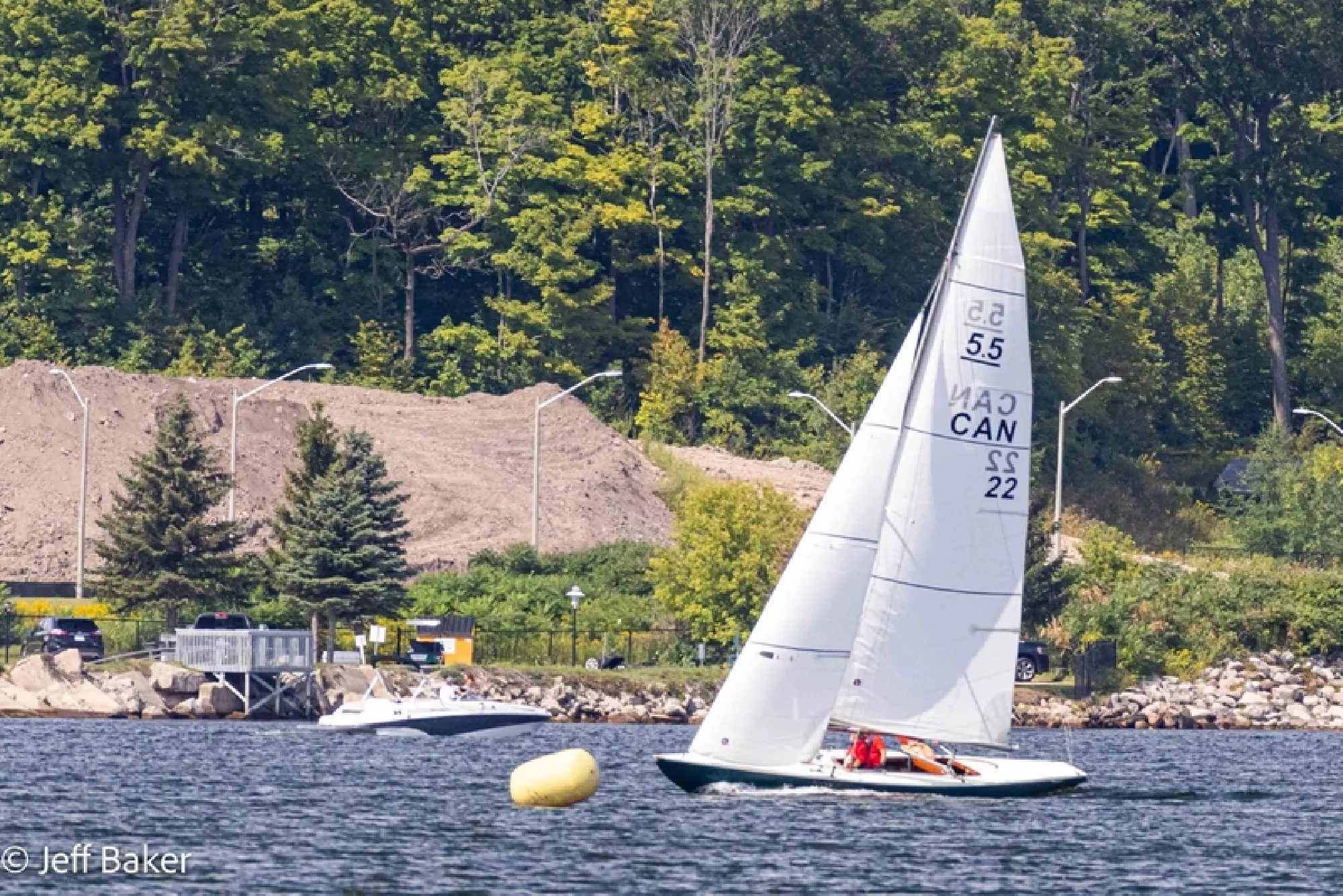 5.5 CAN 22 "Nantoria" - upwind : During the "North American Fall Regatta" in Midland
(credits : Jeff Baker)
Added by Kaspar Stubenrauch
on 2022-09-26
Photo Gallery (34)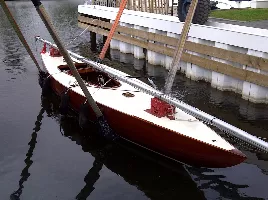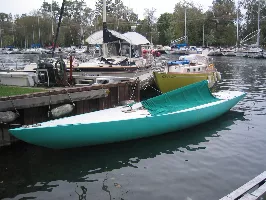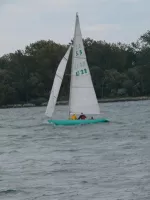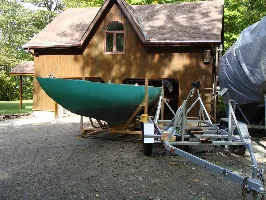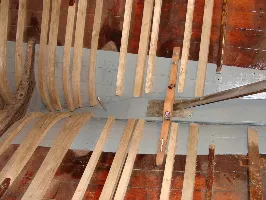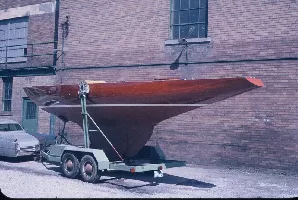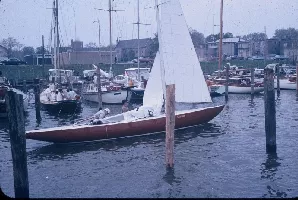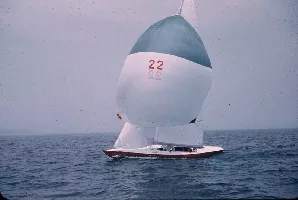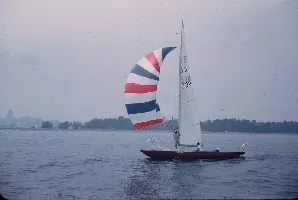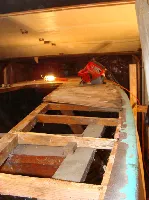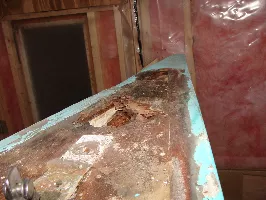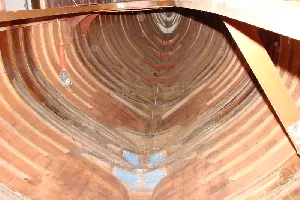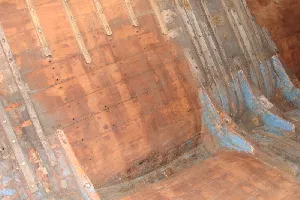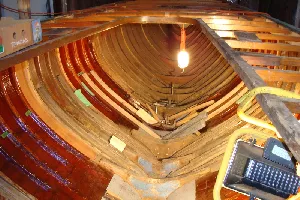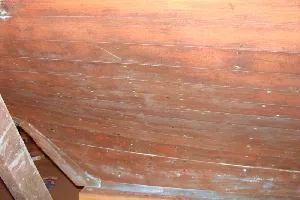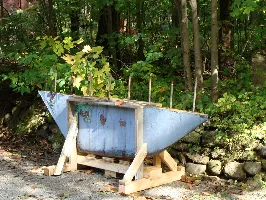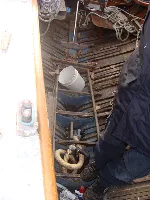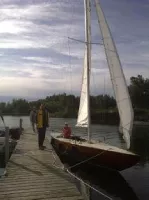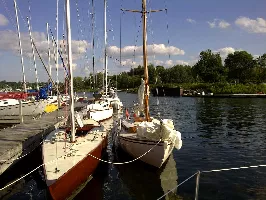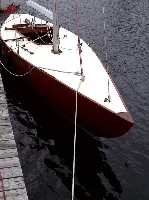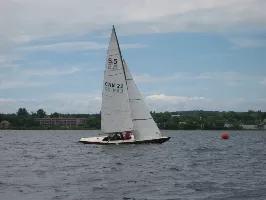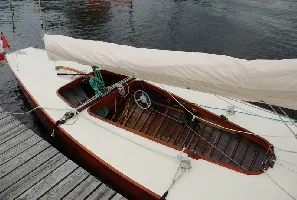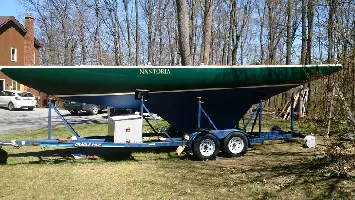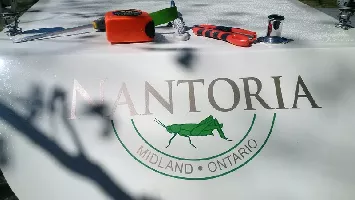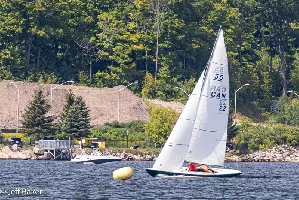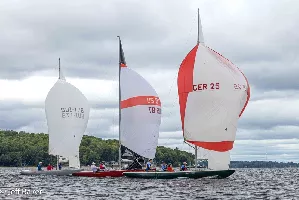 Notes (5)
5.5 CAN 22 "Nantoria"
10-11-2012
John Lister reports from Canada: "...Nantoria sailed most of her life from 1967 to 2010 out of Toronto's Royal Canadian Yacht Club and Queen City Yacht Club. During these years she was in mostly sailed by the Millen Family who called her Grass Hopper. Towards the end of this time Grasshopper was getting tired and in need of significant work. She was bought by John Lister of Midland, Ontario (1.5 hours north of Toronto) on Georgian Bay in 2010. John returned her original name to her, and she was re-launched in 2011 as Nantoria after an extensive rebuild (Lister restores yacht as a hobby). She sails and races happily on Georgian Bay these days..."
Relaunch - 9th of June 2011
13-06-2011
John Lister, owner of 5.5 CAN 22 "Nantoria" reports:
I launched "Nantoria" today and she is sitting in the slings for the night. I hope to get her mast up this weekend and put on the new deck hard wear, maybe even get for a sail.
Into the garage for restoration
09-10-2009
On October 5th we lifted Nantoria/Grasshopper up off the trailer and into a cradle with wheels and was pushed into the garge. We removed the rudder and keel in the same process which went very well. The keelsum looked to be in very good condition although it was obvious that she would have been leaking badly up through the keel boalts. I am now ready to build an extension out front over the 3 metres that stick-out of the garage so that she will fit in undercover and I can put the wood stove on to warm-up the shop. Winter is coming soon....
More
Document library (0)
Ownership history (4)
Sail#
Name
Owner
CAN-22
"Nantoria"
CAN-22
"Grasshopper"
CAN-22
"Bibis IV"
CAN-22
"Nantoria"
Results History (6)
Year
Rank
Race / Location
Skipper
Added by, on
Links Library (2)