Boat details
(n°594)
Boat details
(n°594)
GBR-2
Essentials
Designer
Charles E. Nicholson (GBR)
Builder
C. E. Nicholson, Camper & Nicholsons Ltd. (GBR)
Material
Mahogany, carvel planked
1st certificate issued
01-05-1950
Original boat name
Huney
Original country
GBR
Original sail number
2
Current location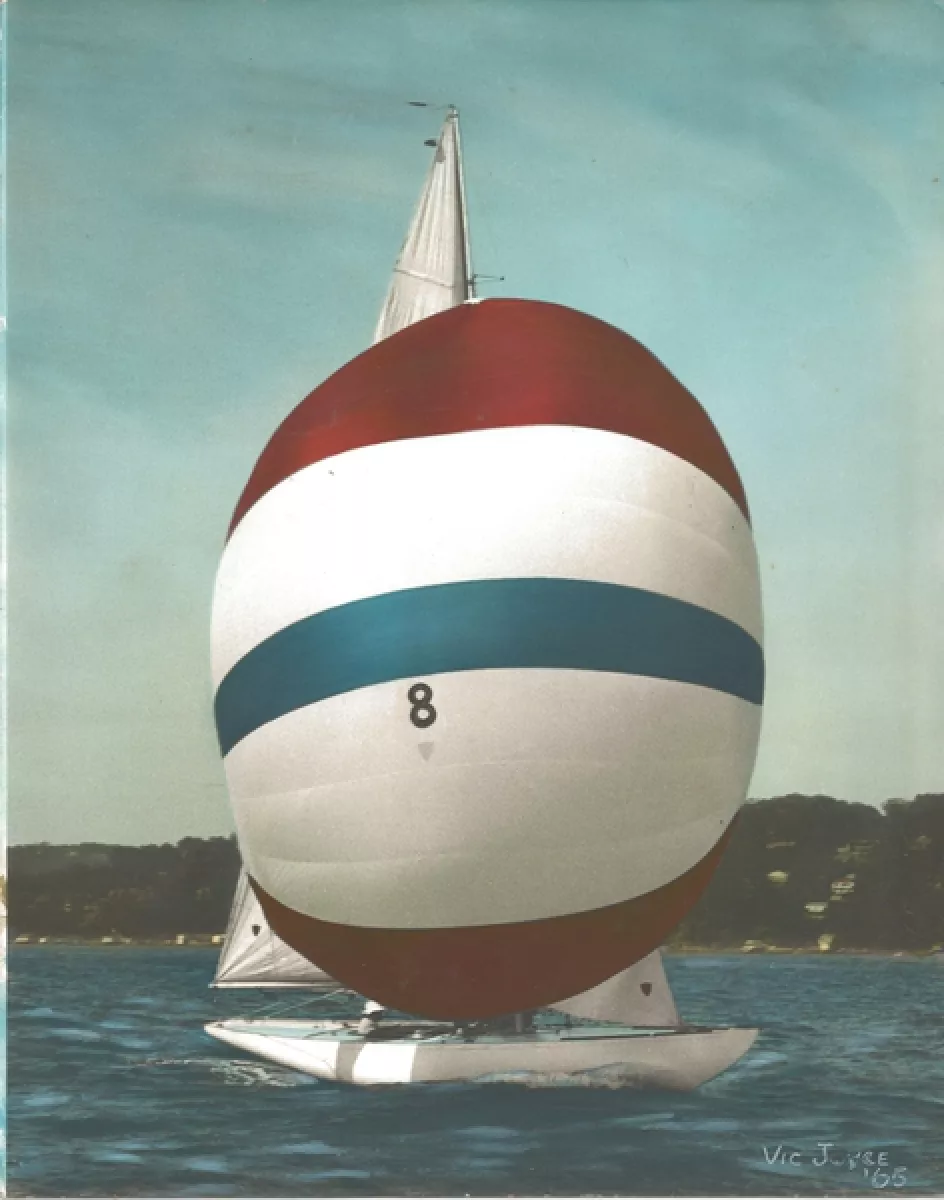 5.5 KA-8 : Flying the Kite
(credits : Vic Joyce (Tolhurst archives))
Added by Kaspar Stubenrauch
on 2017-03-01
Photo Gallery (2)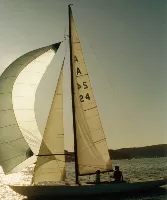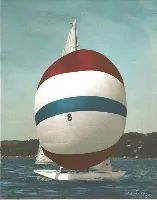 Notes (4)
5.5 AUS 8 - Boat search
23-05-2023
As only a historic information was noted, that the boat was last seen in Queensland, but no proof of her current location is available, the search is on.
5.5 K 2 "Huney" - C&N sister to K 1
24-12-2020
This boat was built with building number 772 at Camper & Nicholsons, for Angus Orr. C&N is stating the boat to be a sisterboat to 5.5 K 1 "The Deb" (#762).
5.5 KA 8 - boats
13-05-2018
A boat called "Burrabra", so far associated with sailnumber 5.5 KA 81, is now believed to having been sailed as KA-8 as well. Still, if so, it would rather be KA-8b, as "Burrabra" is meant to be a 1967 built boat. Who has more info?
Correction, 13th May 2018: KA 81 (1967) is apparently not another KA 8.
More
Document library (1)
Document
Size
By / When
827 Kb
827 Kb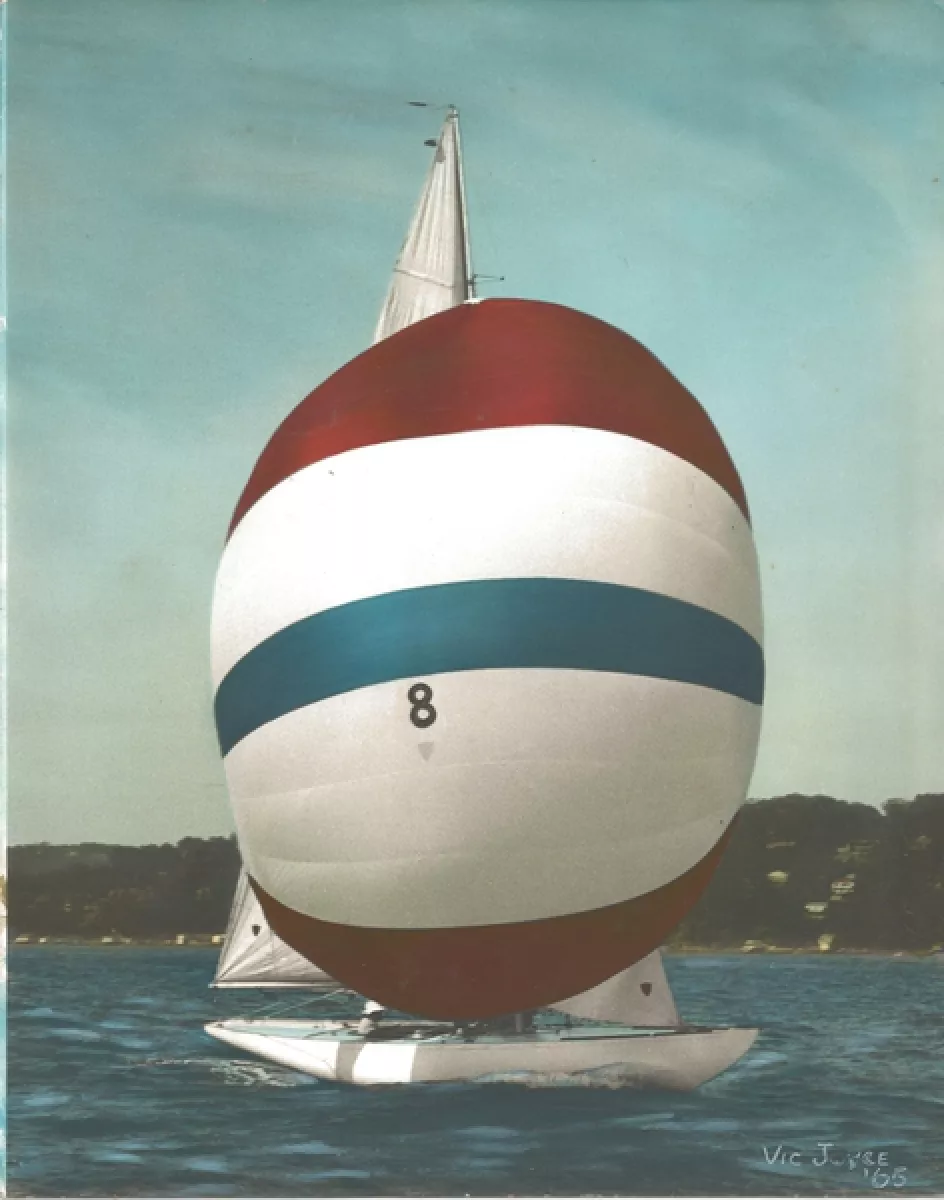 5.5 KA-8 : Flying the Kite
(credits : Vic Joyce (Tolhurst archives))
Added by Kaspar Stubenrauch on 2017-03-01
Ownership history (4)
Sail#
Name
Owner
GBR-2
"Huney"
AUS-8
"Huney"
AUS-8
"Huney"
AUS-8
"Huney"
Results History (0)
Links Library (1)
23-12-2020
(Ample historic info & the archive)