Boat details
(n°590)
Boat details
(n°590)
AUS-55
Essentials
Designer
Iain Murray (AUS)
Builder
Andrew Hudson, Hudson Boat Building, Sydney (AUS)
Material
Glassfiber and polyester
1st certificate issued
14-06-1994
Original boat name
Sic Em Rex II
Original country
AUS
Original sail number
55
Current location
Newport (RPAYC), Pittwater, NSW (AUS)
5.5 GER 108 "Tangalooma" - World´s 2020 : viw of the deck and barney post
(credits : Thies Först)
Added by THIES-HENDRIK FÖRST
on 2020-12-28
Photo Gallery (10)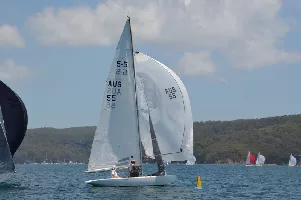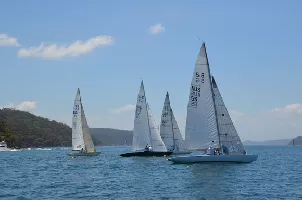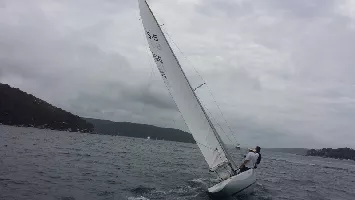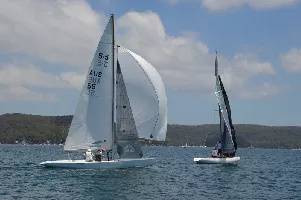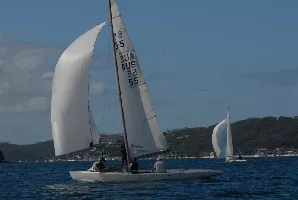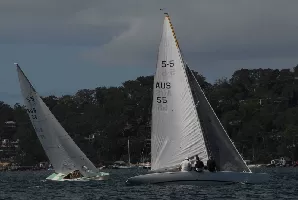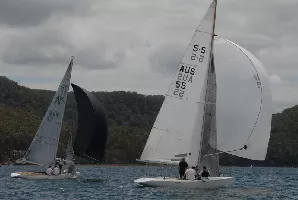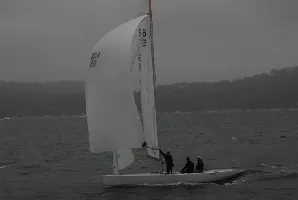 Notes (2)
5.5 AUS 55 - Design date
05-06-2019
Pete McNamara reports: "...Andy Dovell affirming the design date for the yacht as 24.10.1992. The lines plan was actually drawn by Andy. Lloyds certification/approval of the hull construction date 17.12 1992. Keel fixed to the hull end 1993..."
5.5's revival at RPAYC
27-04-2017
Pete McNamara reports on 5.5 AUS 55:
The yacht is repainted and renamed – now called 'Tangalooma', and is now living on the hard stand at Royal Prince Alfred Yacht Club (RPAYC) at Newport.
RPAYC was traditionally the home of most 5.5's in Sydney and there has been quite a strong revival effort recently to bring the 'fives' back. We now have 6 x 5.5's and will shortly have a seventh.
Document library (0)
5.5 GER 108 "Tangalooma" - World´s 2020 : viw of the deck and barney post
(credits : Thies Först)
Added by THIES-HENDRIK FÖRST on 2020-12-28
Ownership history (4)
Sail#
Name
Owner
AUS-55
"Sic Em Rex II"
AUS-55
"Tangalooma"
AUS-55
"Tangalooma"
GER-108
"Tangalooma"
Results History (0)
Links Library (0)