Boat details
(n°589)
Boat details
(n°589)
NOR-56
Essentials
Designers
Warren Muir (Australia)
Ben Lexcen (AUS)
Builder
Harry C. "Buddy" Melges, Melges Boat Works, Zenda, Wisconsin (USA)
Material
GRP
1st certificate issued
00-00-1990
Original boat name
Femme
Original country
USA
Original sail number
56
Current location
Moss, Oslo Fjord (NOR)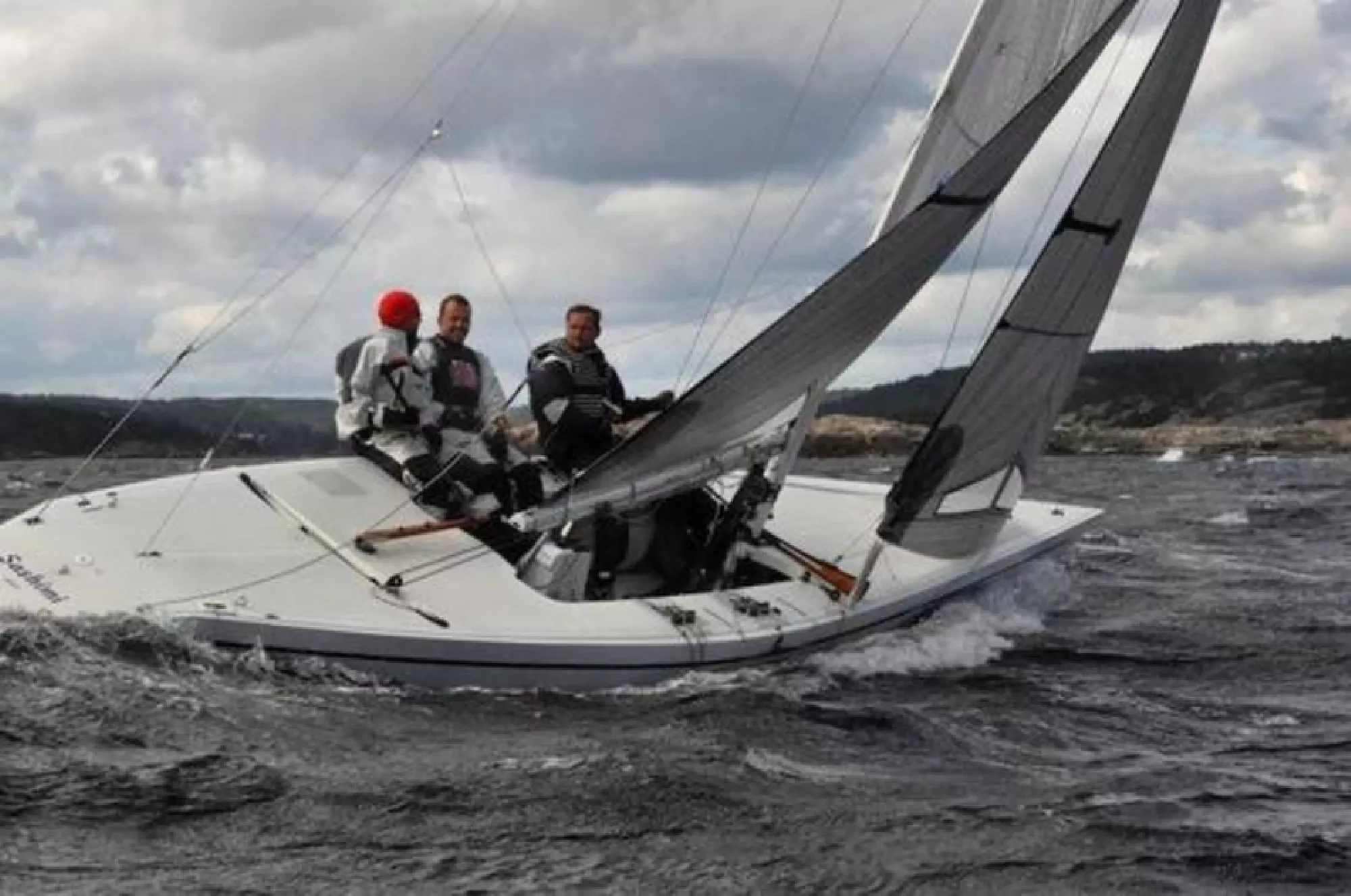 5.5 NOR 56 "Sashimi" : Racing in summer 2011
(credits : Tom Nysted)
Added by Kaspar Stubenrauch
on 2011-11-14
Photo Gallery (3)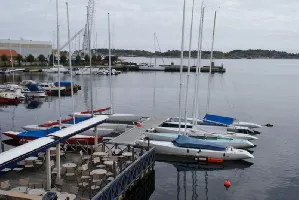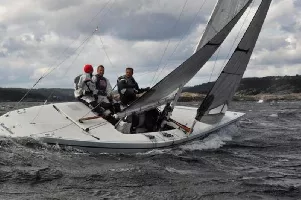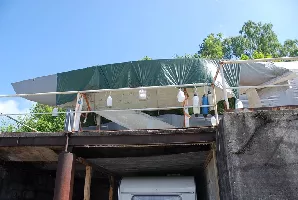 Notes (2)
5.5 NOR 56 and her sisters
21-09-2017
Following the info from Warren Muir about "Warrior III" and the first series of Melges built 5.5m boats, here are the sister boats to SUI 160; they are listed with their last sailnumbers known:
NOR 47, CAN 79, NOR 50, FRA 60, USA 94, SUI 184, NOR 54, SUI 176, NOR 50, SUI 202, NED 10, NOR 58, SUI 155, SUI 171, SUI 172 and GER 25. NED 10 was lost in a fire; USA 94 is not found again, yet.
Together with the originals FRA 44 and SUI 135, it will be a challenge to meet again, for close competition races.

5.5 NOR 56 "Femme" - Story by Mikkel Thommessen
18-02-2009
Jan Erik Dyvis 5,5 NOR 56 has a special history. She was new for the
1990 Worlds in Torquay where she came 4th after a bad collision with
Pete Masterson i the last race.
Dyvi owned her until 1995 when I sailed her in Hankø Race Week. Upon
towing her across the Oslofjord to my summerhouse in Arendal, her
rudder broke from the connection to the tiller which was tied. The
boat turned hard starboard and was filled with water an sank in less
than 30 seconds. I was in my motorboat with my two children aged 4 and
18. We were all thrown into the water. The boat would have sunk if the
the cleat that held the towline had not broken, and the motorboat
eventually came upright half filled with water.
Document library (0)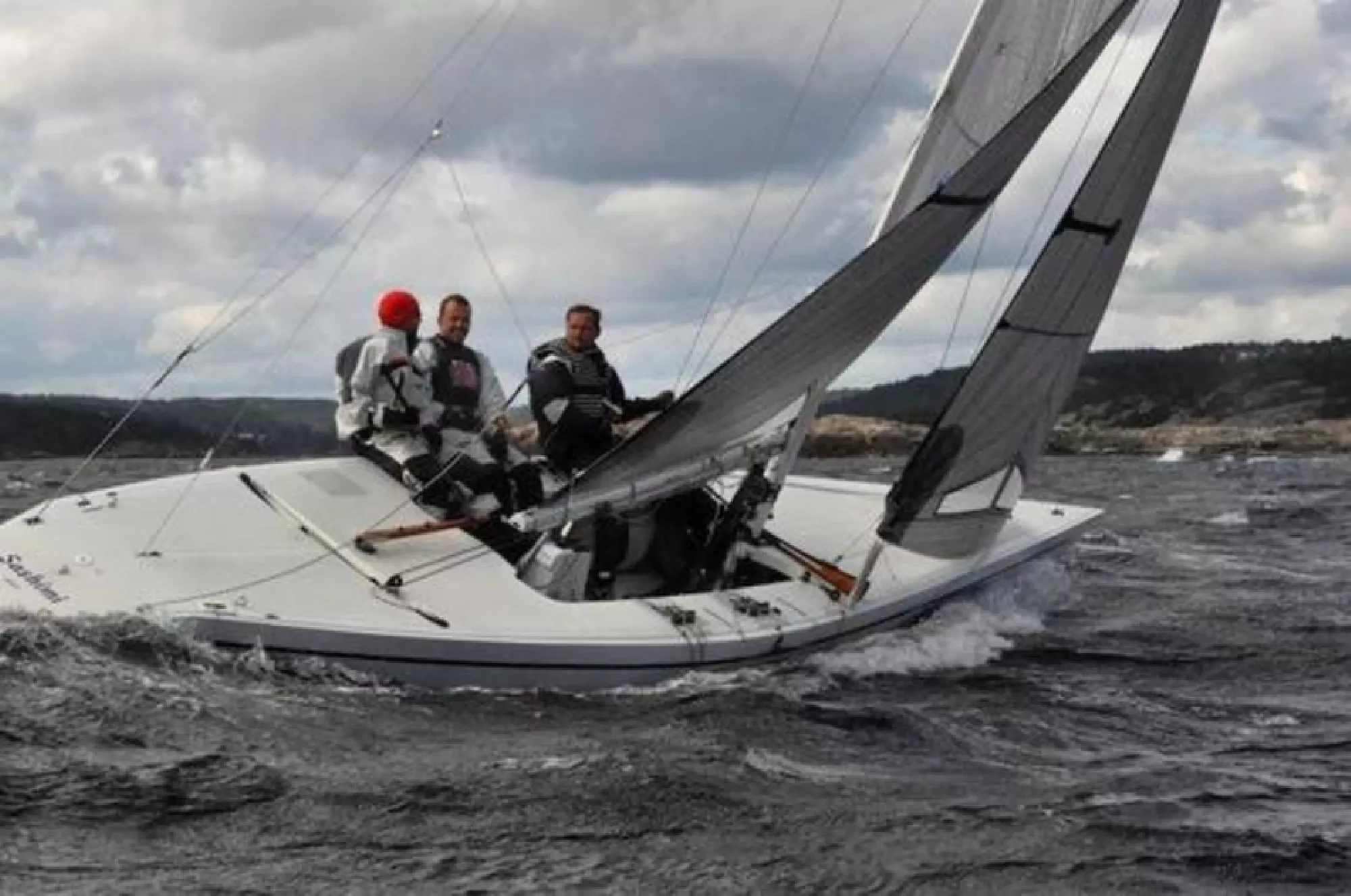 5.5 NOR 56 "Sashimi" : Racing in summer 2011
(credits : Tom Nysted)
Added by Kaspar Stubenrauch on 2011-11-14
Ownership history (5)
Sail#
Name
Owner
NOR-56
"Femme"
NOR-56
"Femme"
NOR-56
"Femme"
NOR-56
"Sashimi"
NOR-56
"Sashimi"
Results History (0)
Links Library (0)