Boat details
(n°585)
Boat details
(n°585)
USA-33
Essentials
Designers
Alfred Edward "Bill" Luders Jr. (USA)
Herman F. Whiton (USA)
Builder
Bj. Aas, Bjarne Aas Båtbyggeri, Fredrikstad (NOR)
Material
Mahogany, carvel planked, glassfibre covered
1st certificate issued
01-01-1962
Original boat name
Mary
Original country
NOR
Original sail number
33
Current location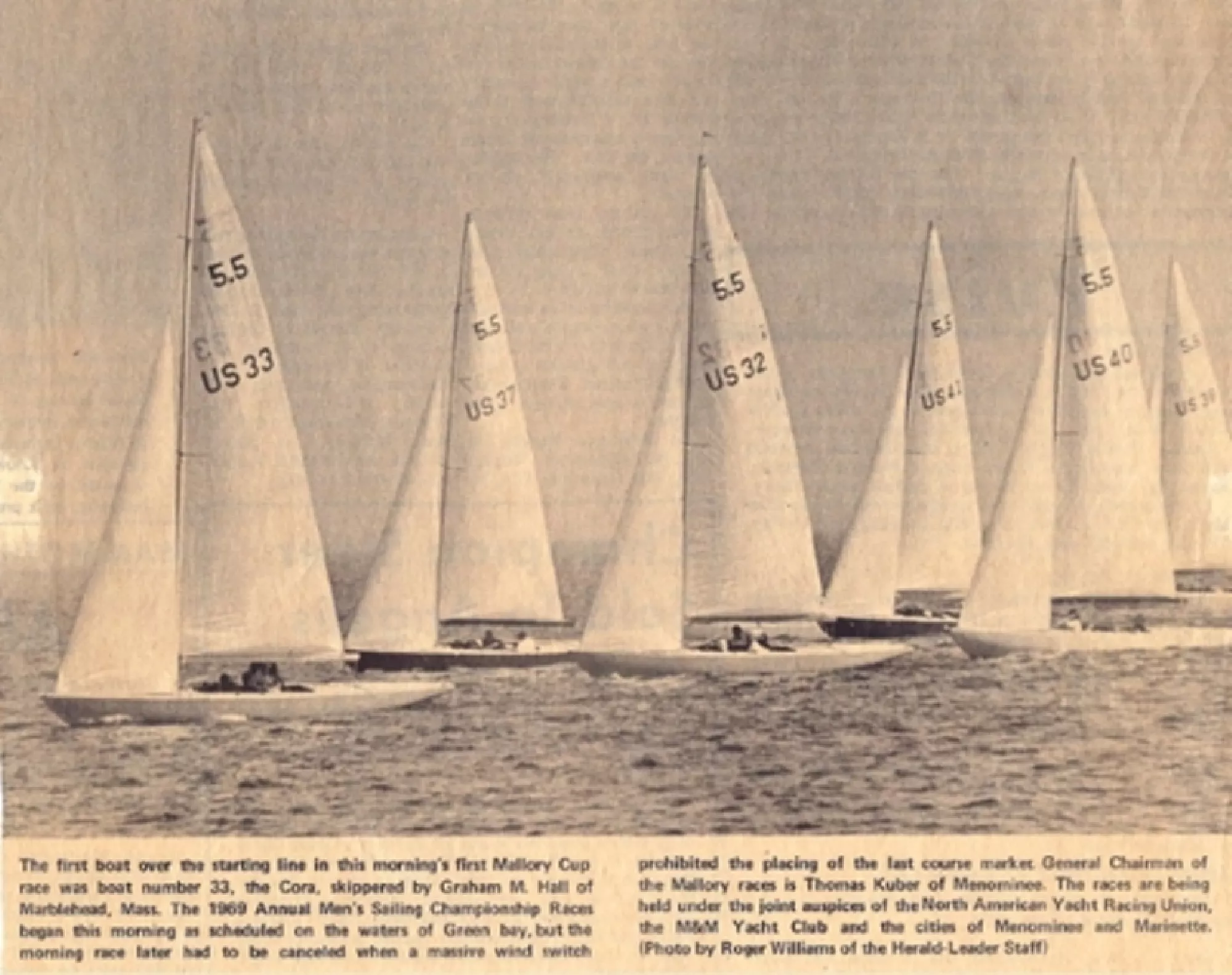 5.5 US 33 - leading the pack : In a regatta 1969, Lake Michigan
(credits : Deb Konyn)
Added by Kaspar Stubenrauch
on 2018-02-17
Photo Gallery (1)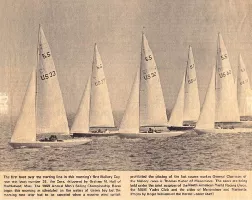 Notes (3)
5.5 USA 33 - Boat search
13-05-2023
The last location known, was: Menominee Yacht Club, Michigan. Who has information, where the boat might be today?
5.5 US-33 Cora
05-04-2015
Information received from Deb Konyn, on boat name & ownership:
US-33 - Cora - Topsides Medium blue - Deck yellow - Owner Gary Mattson

Information
16-04-2009
This is a Luders design #1020 L5.5#17.
Herman F. Whiton was the founder of the Sailboat Training Facility Inc.
The Facility ordered ten identical boats from Bjarne Aas Norway. The estimated cost was 100,000 US dollars. The boats served a dual purpose. They were a part of the facility fleet for the advanced instruction of young adults in the arts of a racing yachtsman. They were ment to be a medium for developing skills in the class for the Olympic Games competition to be held in Tokyo in 1964. Each boat would cost something under $10,000, ready to race. Half the boats were delivered in April 1962 and the rest before the seoson begun. The Sailboat Training Facility had headquarters 551 Fifth Avenue in New York. 1962 the fleet consisted of 8 Internationals (IOD) and these ten 5.5 meters.
The new boats were built of wood, but had coatings of fiber glass for durability and ease of maintenance.
1964 all ten boats were sold to Menominee.
Document library (0)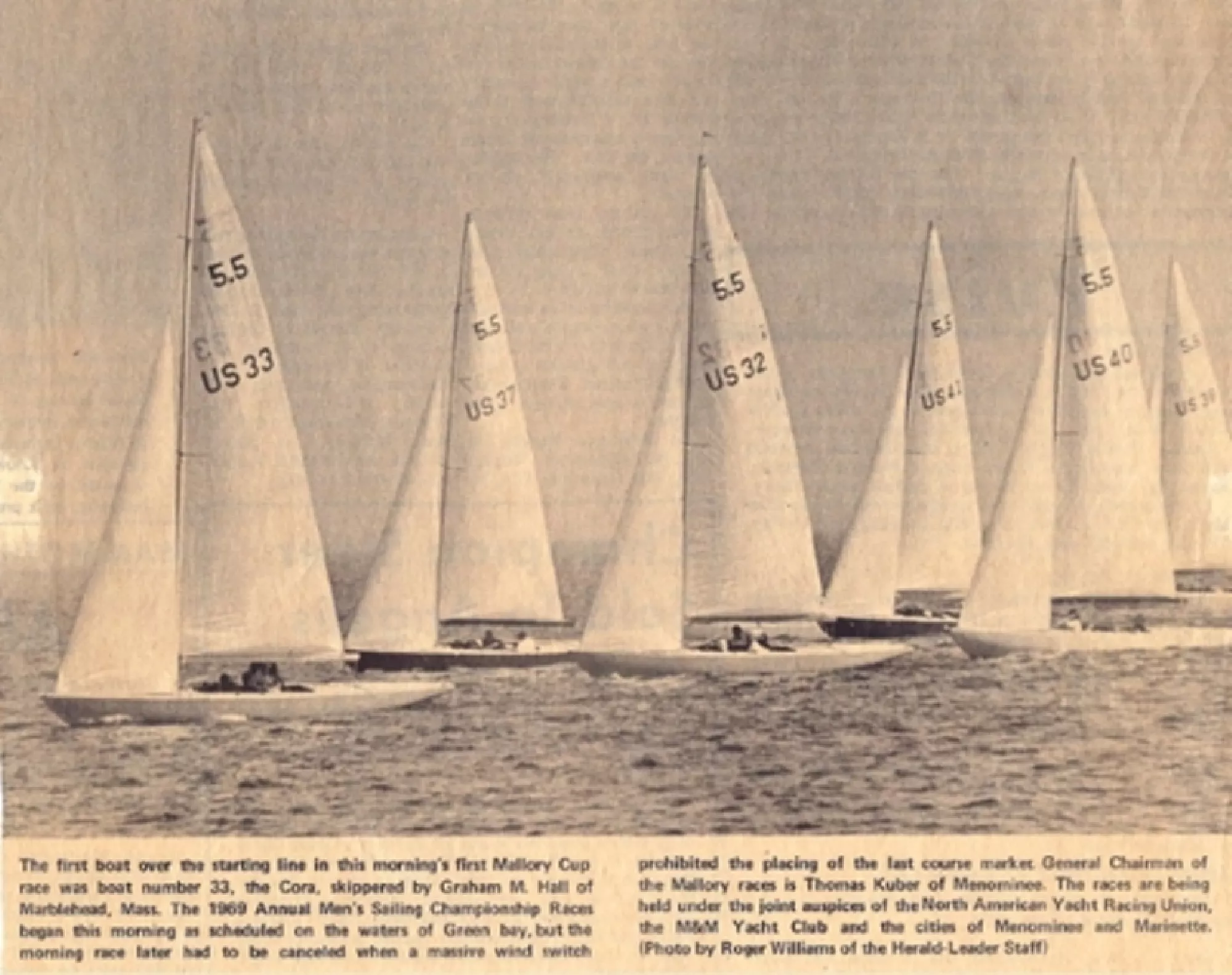 5.5 US 33 - leading the pack : In a regatta 1969, Lake Michigan
(credits : Deb Konyn)
Added by Kaspar Stubenrauch on 2018-02-17
Ownership history (3)
Sail#
Name
Owner
USA-33
"Mary"
USA-33
"Flash"
USA-33
"Cora"
Results History (0)
Links Library (0)