Boat details
(n°575)
Boat details
(n°575)
USA-26
Essentials
Designer
C. Raymond Hunt (USA)
Builder
James Graves, Graves Yacht Yards, Marblehead (USA)
Material
Mahogany, carvel planked
1st certificate issued
01-01-1960
Original boat name
Minotaur
Original country
USA
Original sail number
26
Current location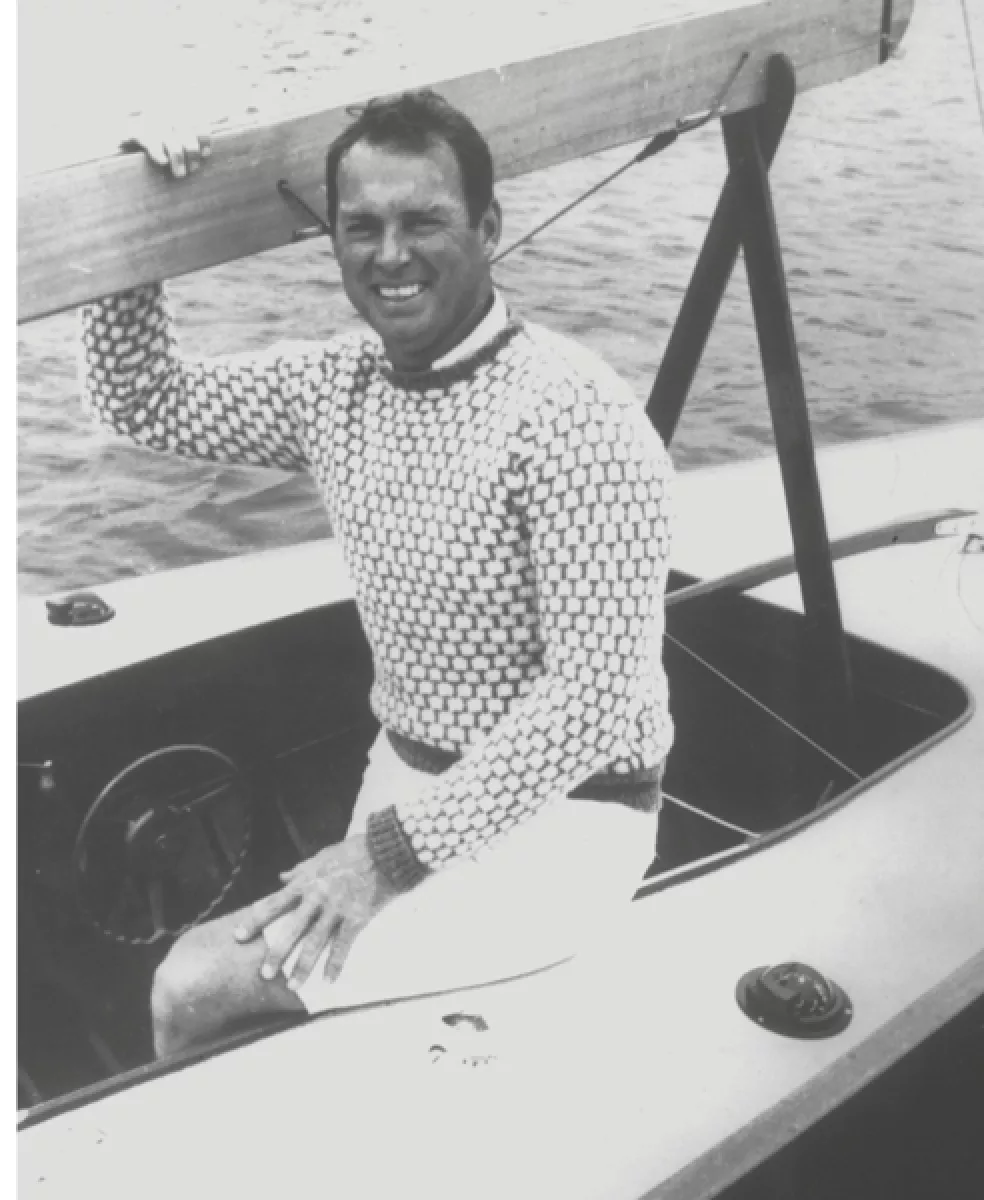 Minotaur US 26 : George O'Day, 1960 Olympics gold medal
(credits : Boston Yacht Club-Marblehead USA)
Added by marchand alain
on 2017-02-24
Photo Gallery (6)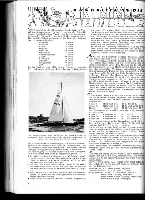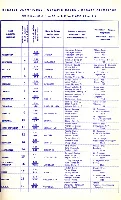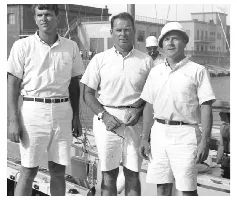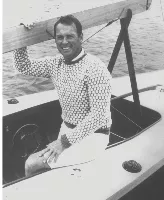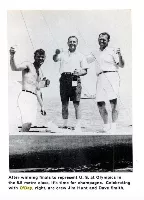 Notes (4)
About George O'Day (helmsman)
24-02-2017
George O'Day (May 19, 1923 – July 26, 1987) was an American sailor, Olympic champion and world champion, and boat designer. He was born in Brookline, Massachusetts, and died in Dover, Massachusetts.

O'Day received a gold medal in the 5.5 Metre class at the 1960 Summer Olympics in Rome.[1] He won the world champion title twelve times in various classes.

Boat designer. Together with the English boat designer Uffa Fox, O'Day co-designed the sailboat called "Day Sailer". The boat was inducted into the American Sailboat Hall of Fame in 2003.

Full name: George Dyer O'Day
Gender: Male
Height: 5-10.5 (180 cm)
Weight: 192 lbs (87 kg)
Born: May 19, 1923 in Brookline, Massachusetts, United States
Died: July 26, 1987 (Aged 64.068) in Dover, Massachusetts, United States
Affiliations: Boston Yacht Club, Marblehead (USA)
Country: USA United States
Sport: Sailing
Medals: 1 Gold (1 Total)

Shortly after George O'Day a former Harvard football player, had won the U.S. Olympic 5.5m Trials with Wistful the boat was badly damaged in a collision with a runaway cruiser O'Day then purchased Minotaur which, coincidentally had been designed by the father of his crew member, [Jim Hunt]. Despite this setback, O'Day won the Olympic title by a comfortable margin. O'Day was one of the greatest of American sailors. He also won a Pan American Games gold medal in 1959 (5.5 metres class with [Victor Sheronas] and [Frank Scully]) and 12 World Championships in various classes. In 1960 he was given the Nathaniel G. Herreshoff trophy for his contributions to the sport of sailing during the past year. Two years later he donated the George O'Day Trophy to the North American Yacht Racing Union, to be given each year to the North American Single-Handed Champion.
The builder of Minotaur is The Graves Yacht Yards
21-03-2014
Article in Marblehead Magazine - The Graves Yacht Yards, written by Mildred Graves Stetson: "Over the years, the name and fame of the Graves Yacht Yards spread far and wide. Such famous yachts as Minotaur, the 1960 United States Olympic victor of the 5.5 meters at the Bay of Naples in Italy."
The Graves Yacht Yards built Minotaur. Ted Hood built another Ray Hunt 5.5 meter Quixotic.
Olympic Yachting Rome 1960, the list of entriers tells also built by Graves. Look photo on the right.

Builder Incorrect?
09-05-2013
I believe Minotaur was built by Ted Hood, not Graves Yacht Yards. She was built for my father (John B. Mooney) for the 1960 US Olympic trials, and was built to be extremely fast in light air. My father was first to the weather mark in most races, but hadn't prepared adequately with his crew, and couldn't manage the boat downwind well enough to hold on to his position. He sold her to George O'Day for the 1960 Naples games.
More
Document library (1)
Document
Size
By / When
872 Kb
872 Kb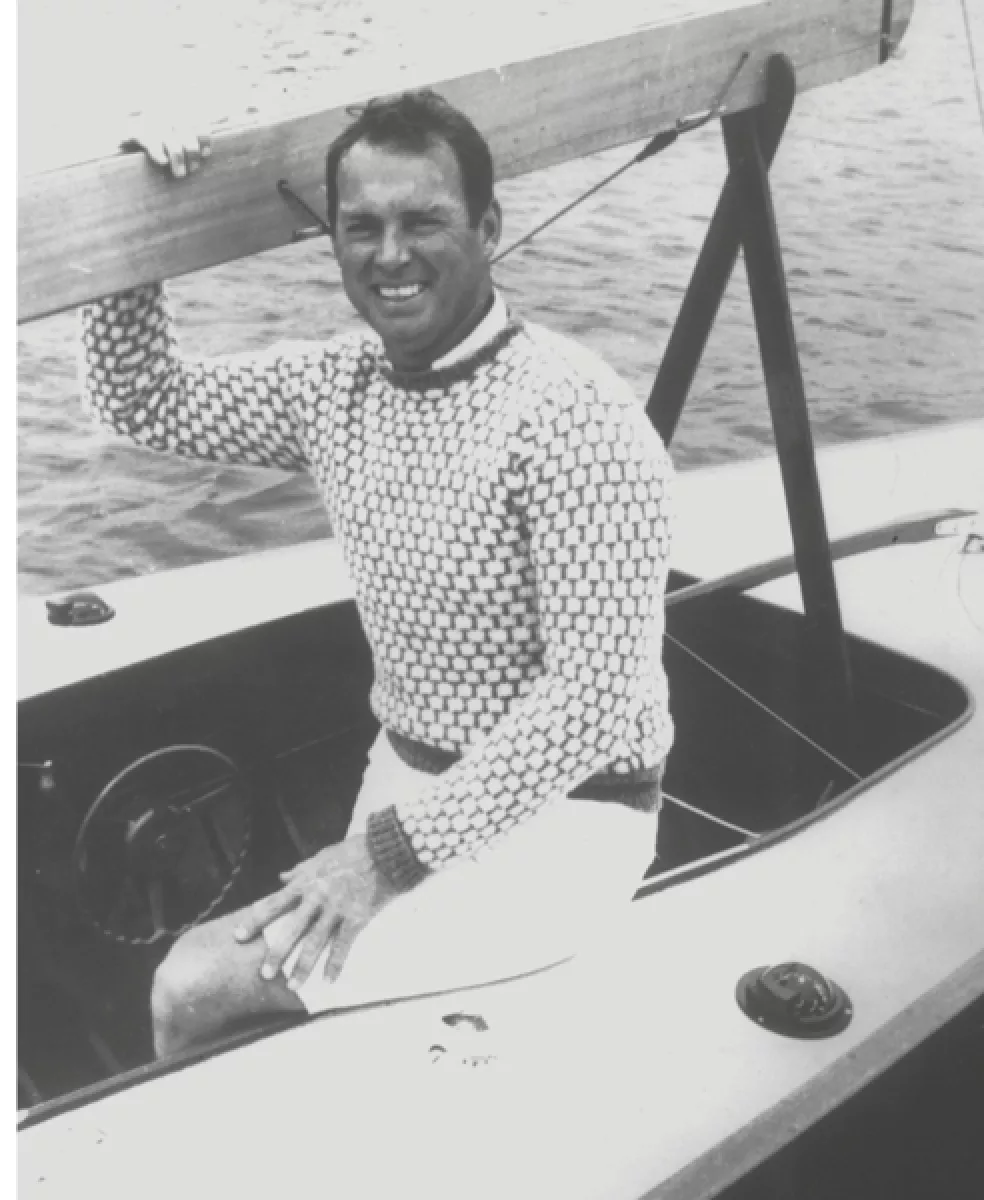 Minotaur US 26 : George O'Day, 1960 Olympics gold medal
(credits : Boston Yacht Club-Marblehead USA)
Added by marchand alain on 2017-02-24
Ownership history (3)
Sail#
Name
Owner
USA-26
"Minotaur"
USA-26
"Minotaur"
USA-26
"Minotaur"
Results History (1)
Year
Rank
Race / Location
Skipper
Added by, on
Race :
Olympic Games /

Location :
Naples
Skipper :
George D. O´Day
Links Library (2)
21-01-2009
(The history of Graves Yacht Yards)
24-02-2017