Boat details
(n°567)
Boat details
(n°567)
NOR-54
Essentials
Designers
Warren Muir (Australia)
Ben Lexcen (AUS)
Builder
Harry C. "Buddy" Melges, Melges Boat Works, Zenda, Wisconsin (USA)
Material
GRP
1st certificate issued
12-08-1989
Original boat name
Footloose
Original country
USA
Original sail number
54
Current location
Vaxholm, Stockholm Skerries (SWE)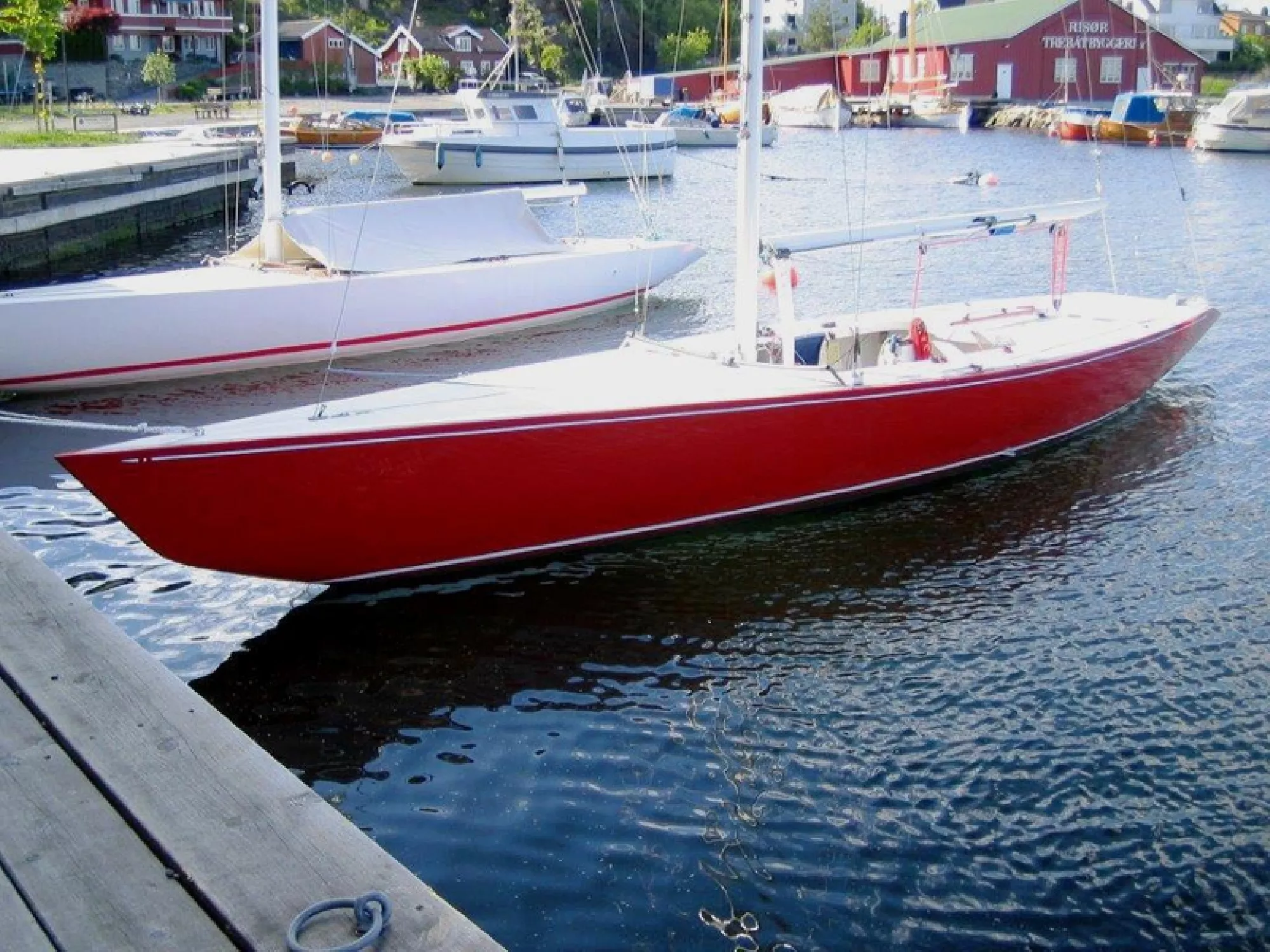 In Risør, Norway : NOR 54
(credits : )
Added by Rients van der Woude
on 2015-09-10
Photo Gallery (12)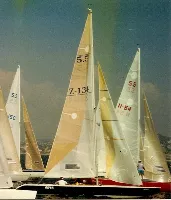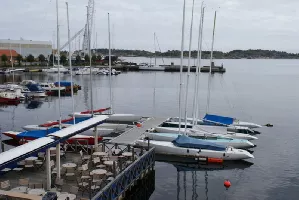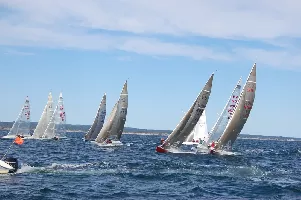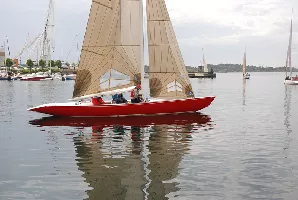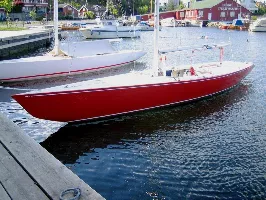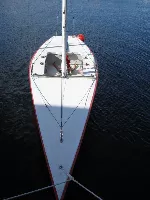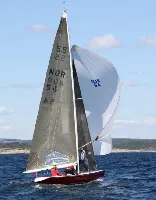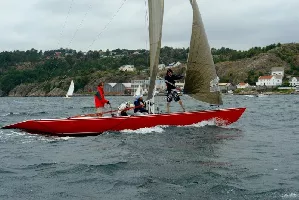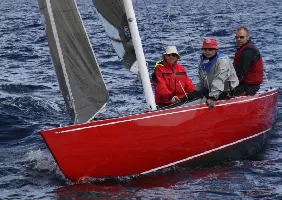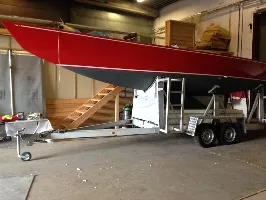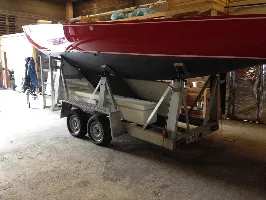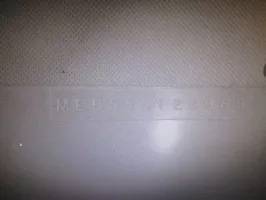 Notes (2)
5.5 NOR 54 & her sisters
21-05-2020
Following info received from Warren Muir about "Warrior III" and the first series of Melges built 5.5m boats, here is a list of sister boats to NOR 54; the boats are listed with their last sailnumbers known:
NOR 47, CAN 79, NOR 50, FRA 61, USA 94, SUI 184, SUI 176, NOR 56, SUI 202, NED 10, NOR 58, SUI 155, SUI 160, SUI 171, SUI 172 and GER 25. NED 10 was lost in a fire; USA 94 has not yet been found, again.
To these the two initial boats are added, GER 94 and FRA 44. It will be a challenge to meet again, for close competition races. Gentlemen, on your marks!
Information
10-04-2009
The builder is Melges Boat Works. The boat was originally built to John Platou, date of certificate 12 Aug 1989.
Later sailed by Erik Monrad-Hans 1993 WC.
2001 owned by Stein Victor Svendsen under name Reven.
2004 sailed by Andre Istad Johansen under name Crazy Cat
Document library (1)
Document
Size
By / When
447 Kb
447 Kb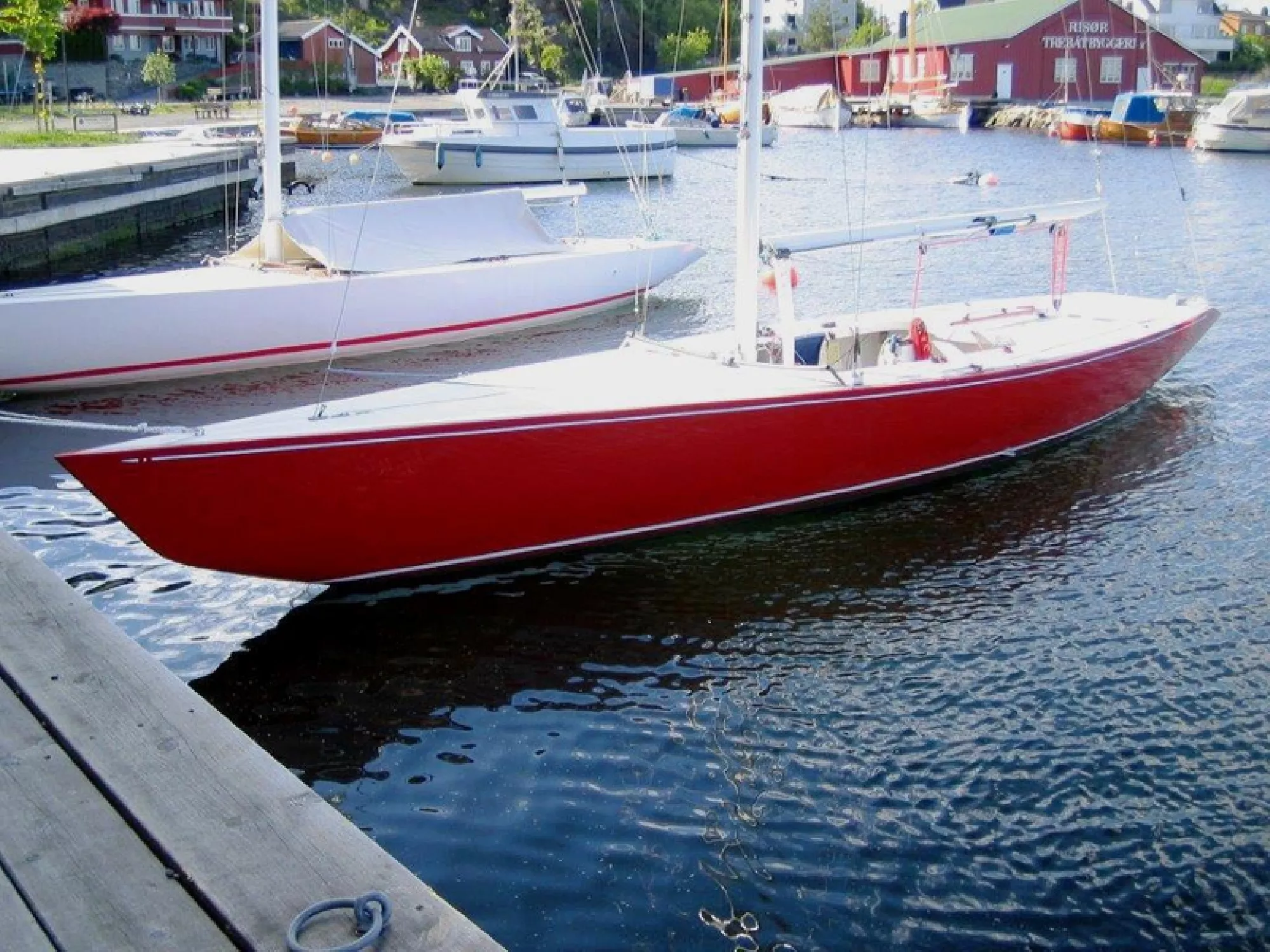 In Risør, Norway : NOR 54
(credits : )
Added by Rients van der Woude on 2015-09-10
Ownership history (4)
Sail#
Name
Owner
NOR-54
"Footloose"
NOR-54
"Catch up"
NOR-54
"Lady in Red"
SWE-67
"Elvira Linnea"
Results History (0)
Links Library (0)