Boat details
(n°565)
Boat details
(n°565)
BER-3
Essentials
Designer
Bjarne Aas (NOR)
Builder
Bj. Aas, Bjarne Aas Båtbyggeri, Fredrikstad (NOR)
Material
Mahogany, carvel planked
1st certificate issued
05-02-1957
Original boat name
Saga III
Original country
NOR
Original sail number
3
Current location
5.5 KB 3 or KB 4? : Apparently a Bj. Aas design in Hamilton harbour
(credits : Not disclosed)
Added by Kaspar Stubenrauch
on 2019-02-18
Photo Gallery (1)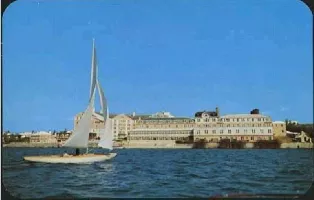 Notes (1)
Is the boat displayed on picture "Saga III" or "Saga IV"?
18-02-2019
Can anyone confirm that the 5.5 cruising in hamilton Harbour is Saga III or IV? One can not see the sail number.
Document library (0)
5.5 KB 3 or KB 4? : Apparently a Bj. Aas design in Hamilton harbour
(credits : Not disclosed)
Added by Kaspar Stubenrauch on 2019-02-18
Ownership history (2)
Sail#
Name
Owner
BER-3
"Saga III"
USA-23
"Cottontail"
Results History (0)
Links Library (0)