Boat details
(n°563)
Boat details
(n°563)
BER-1
Essentials
Designer
Bjarne Aas (NOR)
Builder
Bj. Aas, Bjarne Aas Båtbyggeri, Fredrikstad (NOR)
Material
Honduras mahogany on Norwegian elm, carvel planked
1st certificate issued
20-02-1953
Original boat name
Saga II
Original country
NOR
Original sail number
1
Current location
Northern Michigan (USA)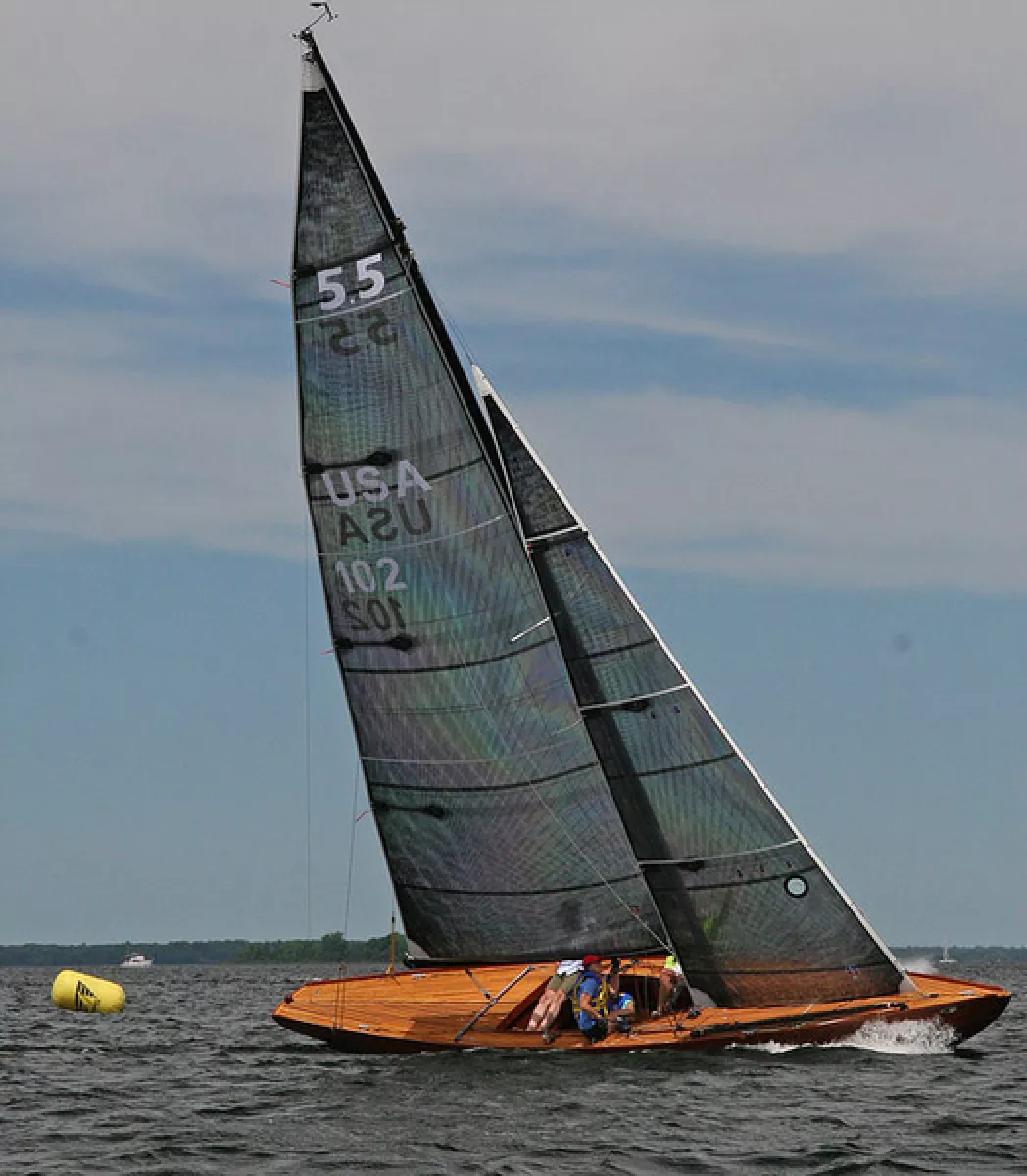 5.5 USA 102 "Aeolus" - Upwind : With a new set of sails, at the "North American 5.5m Regatta 2018", Midland Bay
(credits : Jennifer Harker)
Added by Kaspar Stubenrauch
on 2018-06-24
Photo Gallery (7)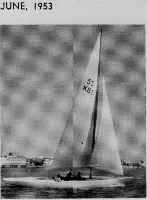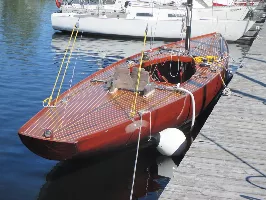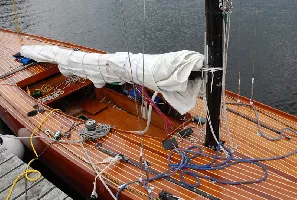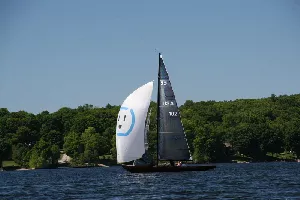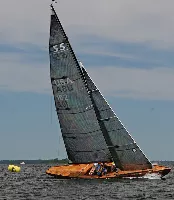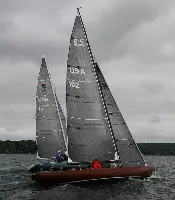 Notes (4)
Aeolus II is in Michigan, not Mass
03-06-2009
We purchased Aeolus II from Mr. Hemmerling several years ago. She has since undergone a thorough renovation and refinishing and resides in northern Michigan.
Information
15-04-2009
Published news with photo in Yachting June 1953 tells that the boat was built already 1953.
5.5 KC-14 "Aeolus II"
26-03-2009
I bought KC-14 in a very dilapidated state in Missisauga in 1988.

Along with the boat came an original wooden boom and a set of sails all with the Olympic seal and I was told she sailed under a Swedish registration and won gold. Other than the olympic seal I have no evidence to verify this claim.

She was extensively refurbished (including all new rigging and a completely new deck) and sailed as an RCYC boat out of Toronto. After moving to Colorado I kept her in storage for several years and eventually sold her to a new owner in Massachusetts.
More
Document library (0)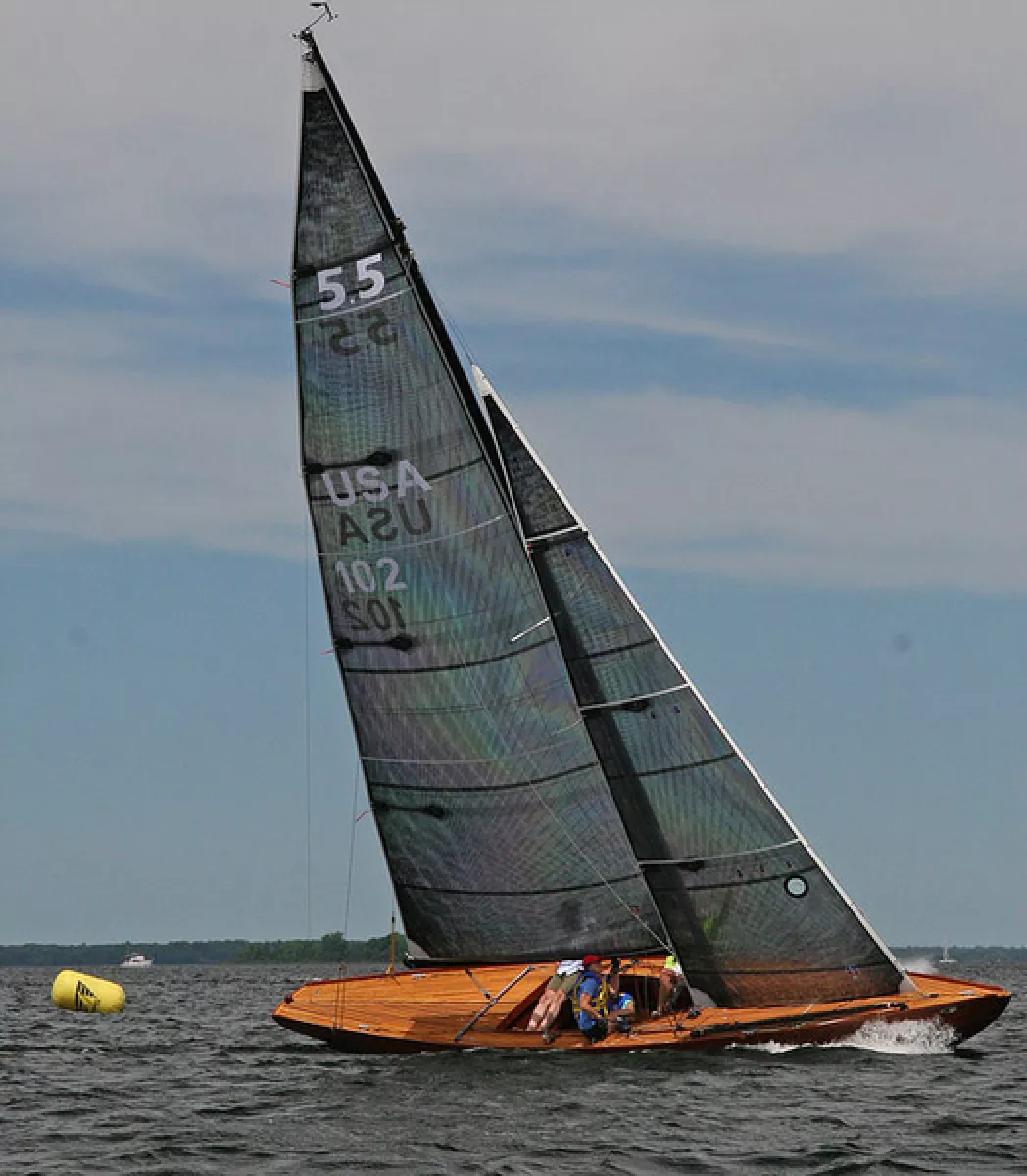 5.5 USA 102 "Aeolus" - Upwind : With a new set of sails, at the "North American 5.5m Regatta 2018", Midland Bay
(credits : Jennifer Harker)
Added by Kaspar Stubenrauch on 2018-06-24
Ownership history (4)
Sail#
Name
Owner
BER-1
"Saga II"
CAN-14
"Saga II"
CAN-14
"Aeolus II"
USA-102
"Aeolus II"
Results History (3)
Year
Rank
Race / Location
Skipper
Added by, on
Race :
Canadian 5.5 metre Lake Ontario Championships - Kelman Trophy /

Location :
Toronto
Skipper :
M. Gould - Island Yacht Club
Race :
Lake Ontario 5.5 Metre Championships - Kelman Trophy /

Location :
Toronto
Skipper :
M. Gould - Island Yacht Club
Race :
North American Fall Regatta /

Location :
Midland, Georgian Bay (MBSC)
Links Library (0)