Boat details
(n°56)
Boat details
(n°56)
FRA-11
Essentials
Designer
Eugène Cornu (FRA)
Builder
Attilio Chiesa, Attilio Chiesa & Fils, Cannes (FRA)
Material
Mahogany, carvel planked
1st certificate issued
00-00-1956
Original boat name
Bravade
Original country
FRA
Original sail number
11
Current location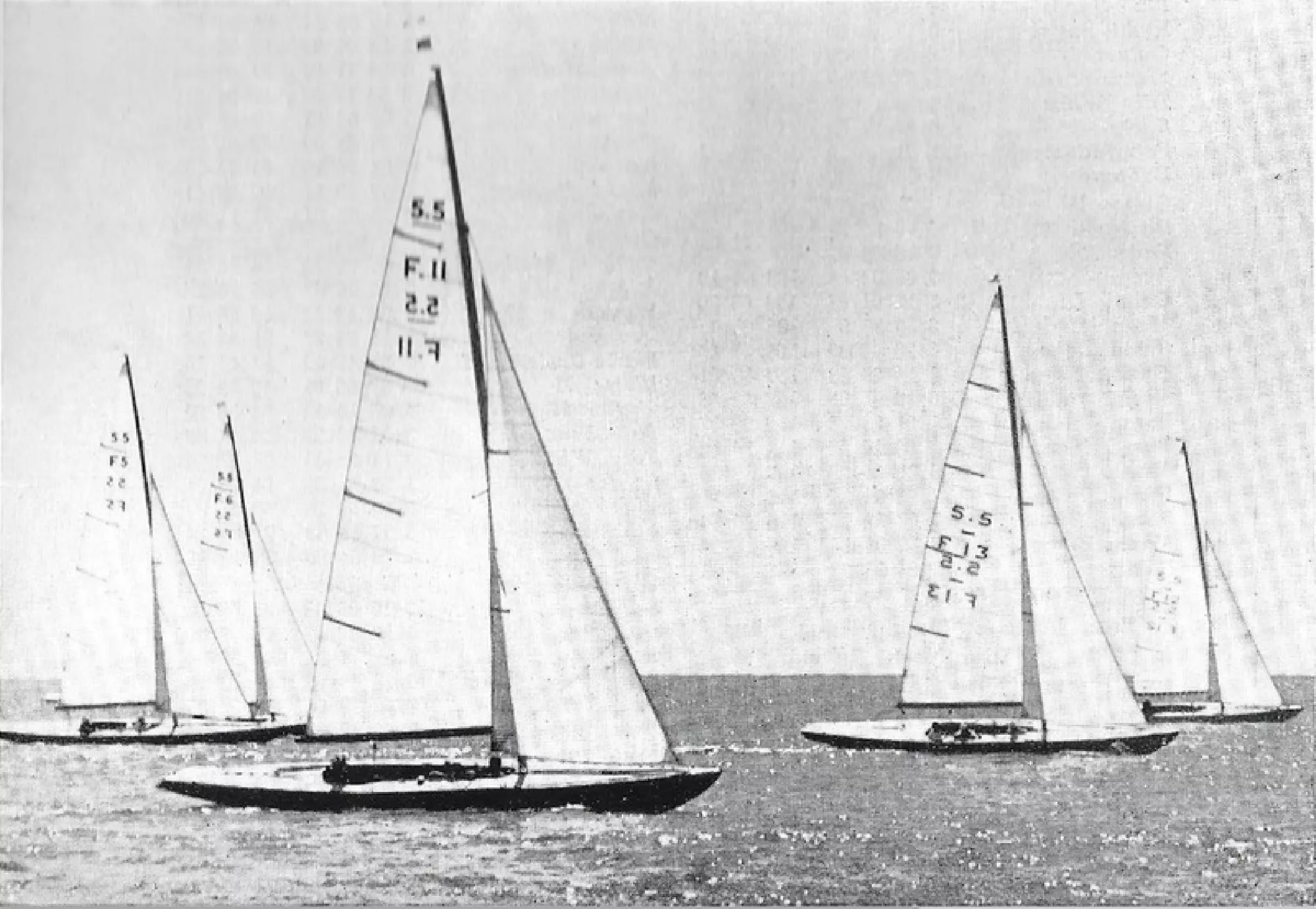 F 11 - Arion : Racing at La Baule, 1959. In company with la Marquise (F 5), Snowten (F 6), Alibi (F 13), Ballon Rouge (F 12)
(credits : Les cahiers du yachting, #94, Sept. 1959)
Added by Gurvan Jaouen
on 2018-01-04
Photo Gallery (1)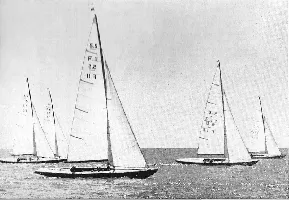 Notes (1)
Updated datas...
04-01-2018
As she appears (in text or pictures) in several articles, we can assume that F 11 was launched under the name of "Bravade", owned by Mr Plantier.
She was built by Chiesa (Cannes) in 1956 from a design by E. Cornu.
Her name was changed for Arion around 1959 when she was bought by Mr Marteau d'Autry.
Document library (0)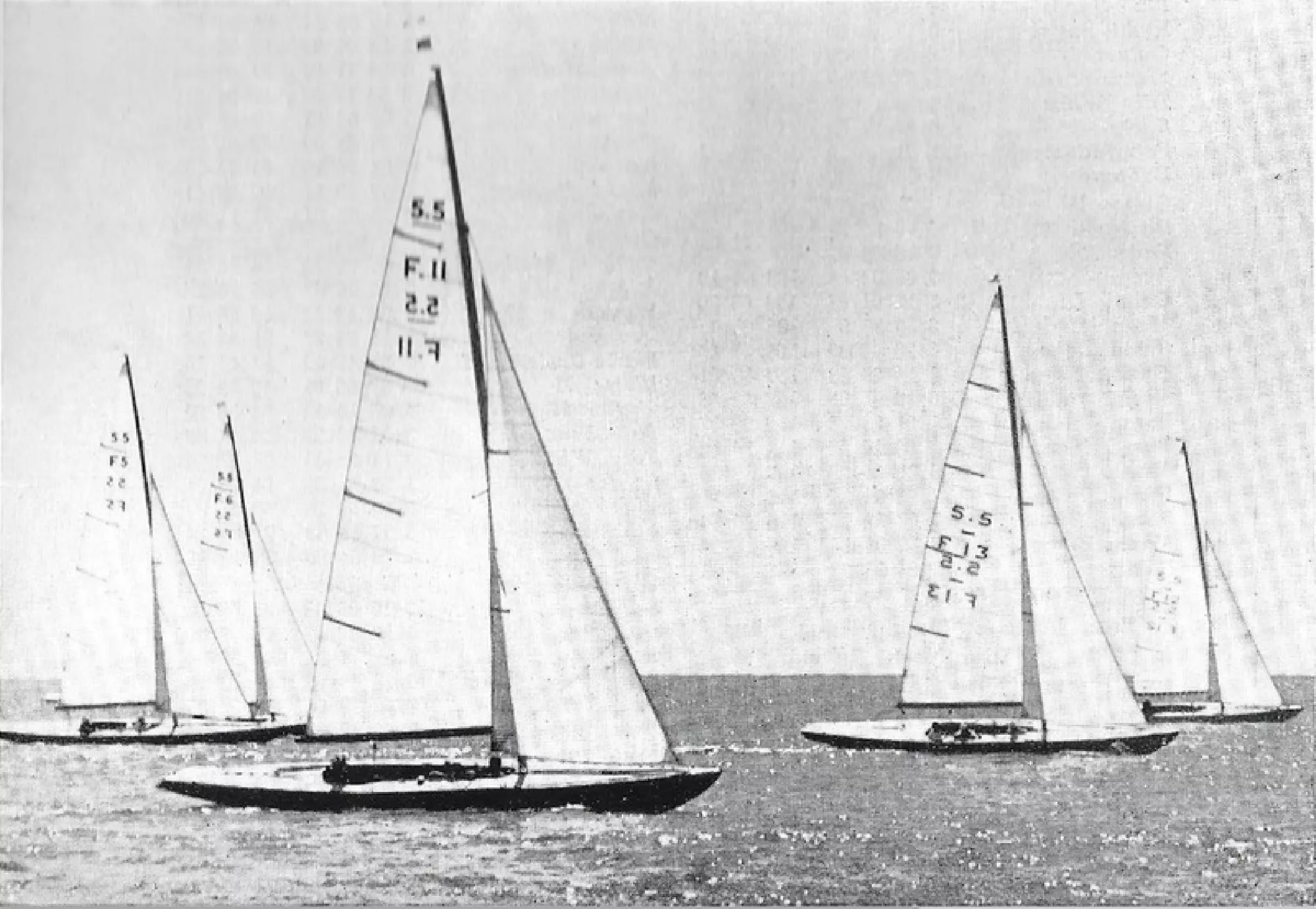 F 11 - Arion : Racing at La Baule, 1959. In company with la Marquise (F 5), Snowten (F 6), Alibi (F 13), Ballon Rouge (F 12)
(credits : Les cahiers du yachting, #94, Sept. 1959)
Added by Gurvan Jaouen on 2018-01-04
Ownership history (3)
Sail#
Name
Owner
FRA-11
"Bravade"
FRA-11
"Arion"
FRA-11
"Siata"
Results History (0)
Links Library (0)