Boat details
(n°542)
Boat details
(n°542)
USA-82
Essentials
Designer
Sparkman & Stephens (USA)
Builder
Driscoll Custom Boats, (USA)
Material
Mahogany, carvel planked
1st certificate issued
00-00-1966
Original boat name
Ramona
Original country
USA
Original sail number
82
Current location
USA-082 Ramona : in harbour, may be Santa Barbra, Cal. (USA)
(credits : Dennis Allen)
Added by Site Administrator
on 2011-03-23
Photo Gallery (4)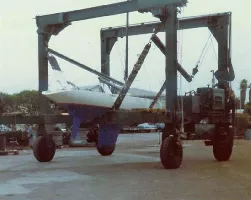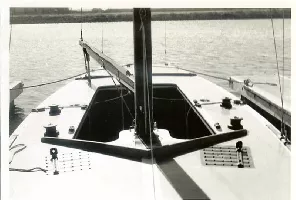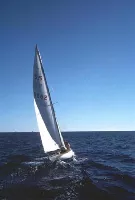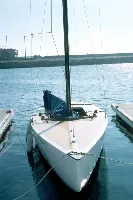 Notes (3)
Note received from Dennis Allen, 20.03.2011
23-03-2011
I have been looking for my grandfathers last boat US 82. Built by Driscoll Custom boats in San Diego CA. USA.
She was designed by Olin Stevens late seventys built around 1982.
Thanks for the forum and your time. Maybe some one of your group knows where she sitting.
Last place was Santa Barbra Cal. Bought to get the slip.
Thanks for your time.
Dennis Allen
5.5 US-82 "Ramona" - an S&S design
09-08-2009
About the beginnings of Ramona, on behalf of Dennis Allen
18-02-2009
The boat was being paid for by a fellow who was making illegal drugs in a cement mixer. He was caught and went to jail a day or two before the Olympic trials. The Ramona did not qualify probably because of the late crew change. The drug had almost paid Ramona off except for $5000.00.
My grand father , Walter Trepte , paid the balance due on the Ramona , $5000.00. My grand father would go to Driscoll's once a week or so to see friends and look at the boats being built in the yard. Ramona was one of the boats he saw start to finish.
Document library (0)
USA-082 Ramona : in harbour, may be Santa Barbra, Cal. (USA)
(credits : Dennis Allen)
Added by Site Administrator on 2011-03-23
Ownership history (2)
Sail#
Name
Owner
USA-82
"Ramona"
USA-82
"Ramona"
Results History (0)
Links Library (1)
11-02-2018
(The film, featuring 5.5 US 82)