Boat details
(n°537)
Boat details
(n°537)
AUS-3
Essentials
Designer
Jan H.Linge (NOR)
Builder
Cedric Guigley, Royal Sydney Yacht Squadron Boat Yard
Material
WR Cedar planking / resorcinol glue
1st certificate issued
01-07-1956
Original boat name
Kirribilli
Original country
Original sail number
3
Current location
South-Eastern Australia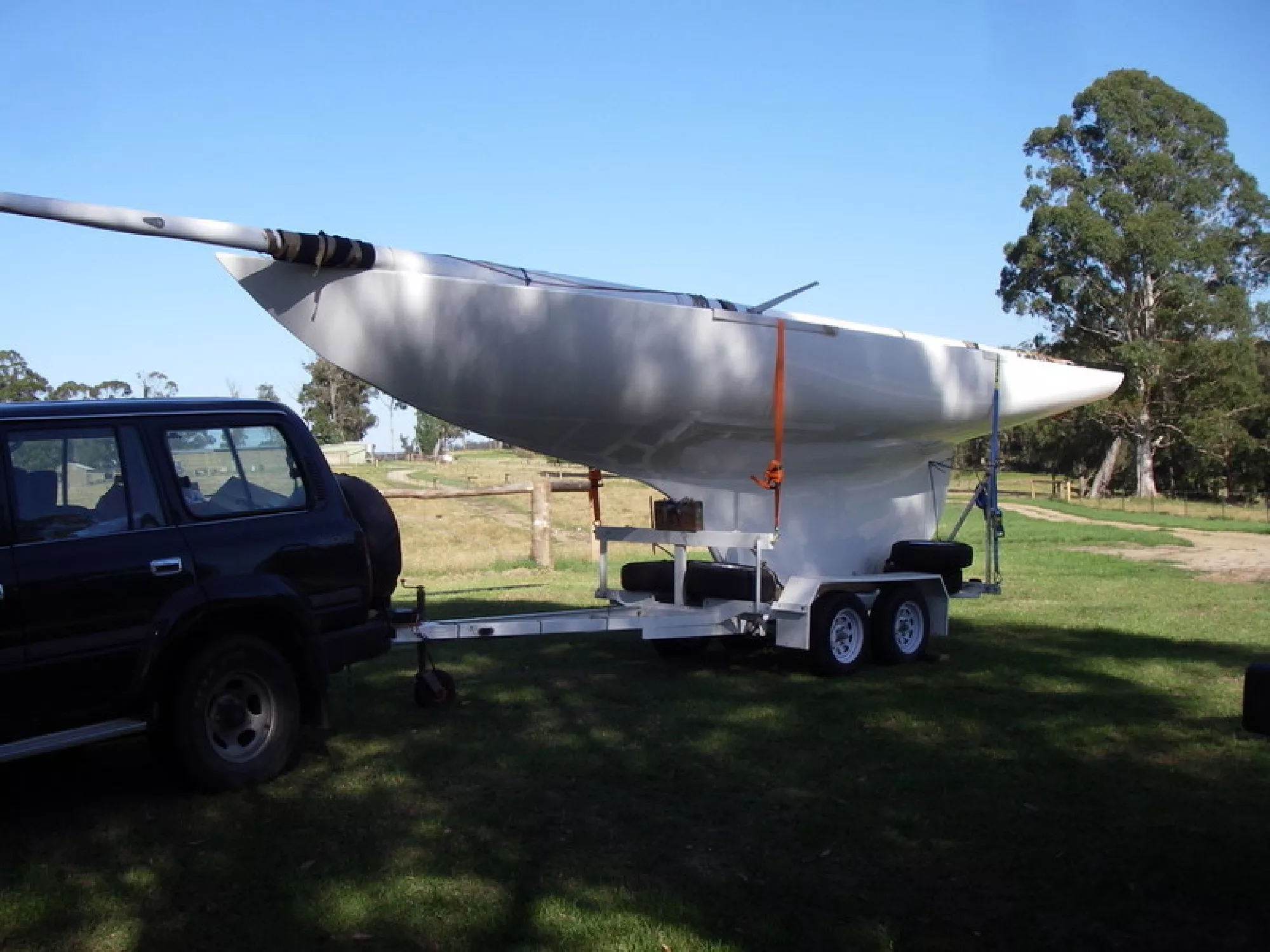 5.5 AUS 3 "Kirribilli" : On her trailer
(credits : Ted Dexter)
Added by Kaspar Stubenrauch
on 2011-05-22
Photo Gallery (4)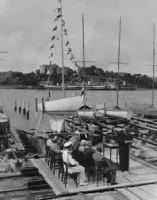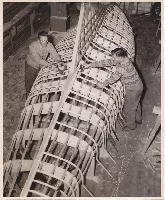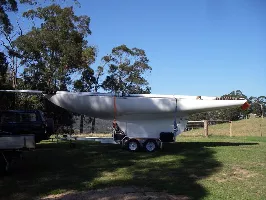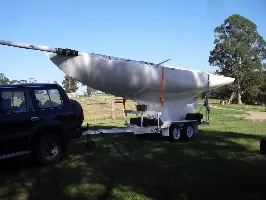 Notes (8)
5.5 AUS 3 - Info from Ted Dexter
31-12-2017
I have owned "Kirribilli" for the last 5 years and am just completing her restoration; her launch is likely to be in the next month or so. I have a pretty complete set of her sails including all the orginal paper work to and from Jan Linge and RSYS.


5.5 KA-3 "Kirribilli" - Drawings available in Norway
28-12-2017
Drawings for this Jan H. Linge design are available at the Norwegian Maritime Museum.
www.marmuseum.no
Also, the search is on, for the boat. Is she still in Southern Australia, or elsewhere?
builder
11-11-2010
Kirribilli was built by Cedric Guigley for RSYS in 1956
More
Document library (0)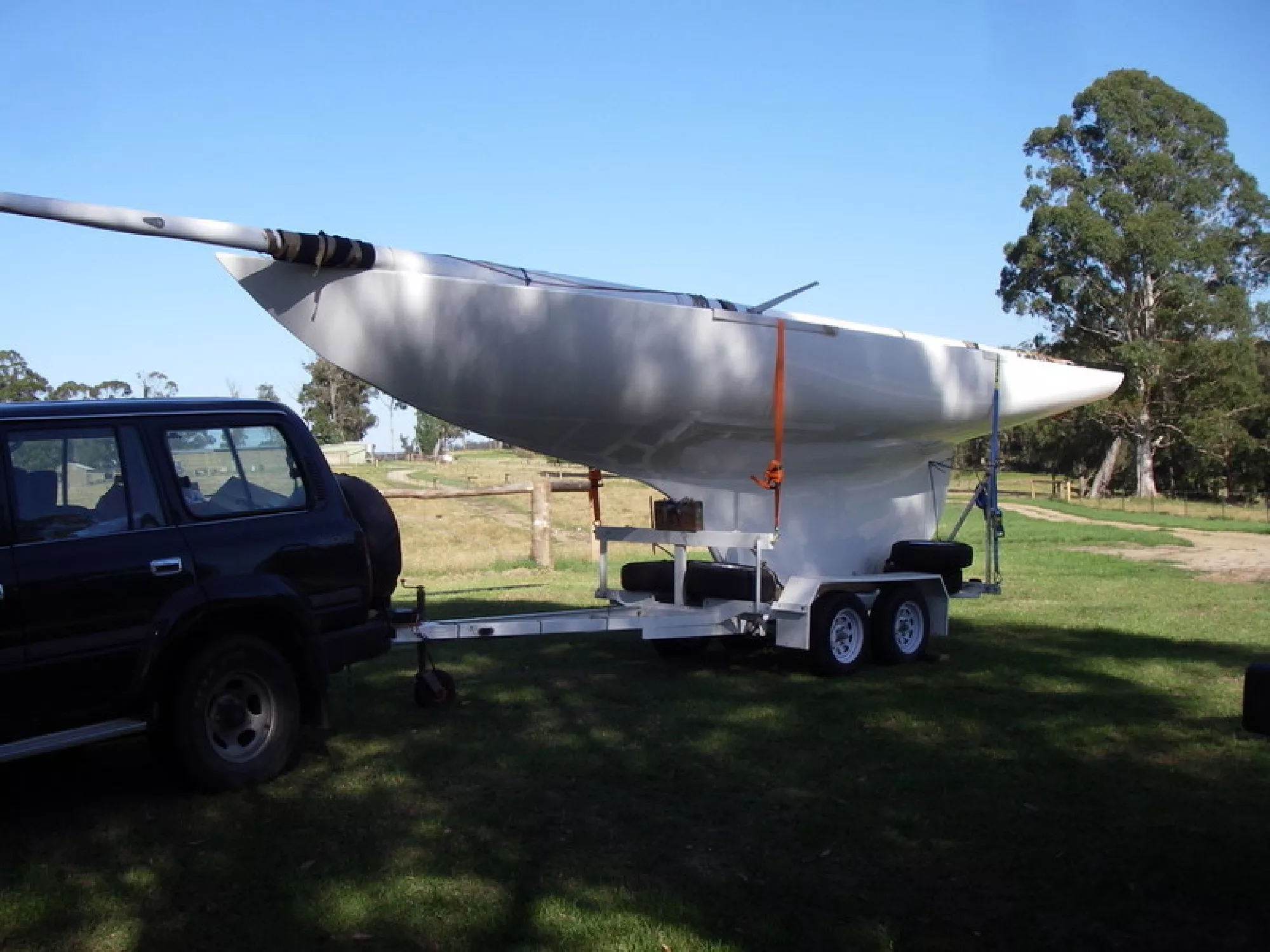 5.5 AUS 3 "Kirribilli" : On her trailer
(credits : Ted Dexter)
Added by Kaspar Stubenrauch on 2011-05-22
Ownership history (1)
Sail#
Name
Owner
AUS-3
"Kirribilli"
Results History (0)
Links Library (1)
05-04-2010
(History mentioned in Michael Storers blog)