Boat details
(n°529)
Boat details
(n°529)
AUS-33
Essentials
Designers
Günter O. Ahlers (GER)
Alfred Edward "Bill" Luders Jr. (USA)
Builder
Alex A. Hall, A.A. Hall Pty. Ltd., Balman, NSW (AUS)
Material
Diagonal planked in Mahogany with Oregon deck beams, laminated Oregon ribs and laminated cedar stringers
1st certificate issued
00-10-1977
Original boat name
Robbie
Original country
AUS
Original sail number
33
Current location
Rushcutters Bay [RANSA], Sydney, NSW (AUS)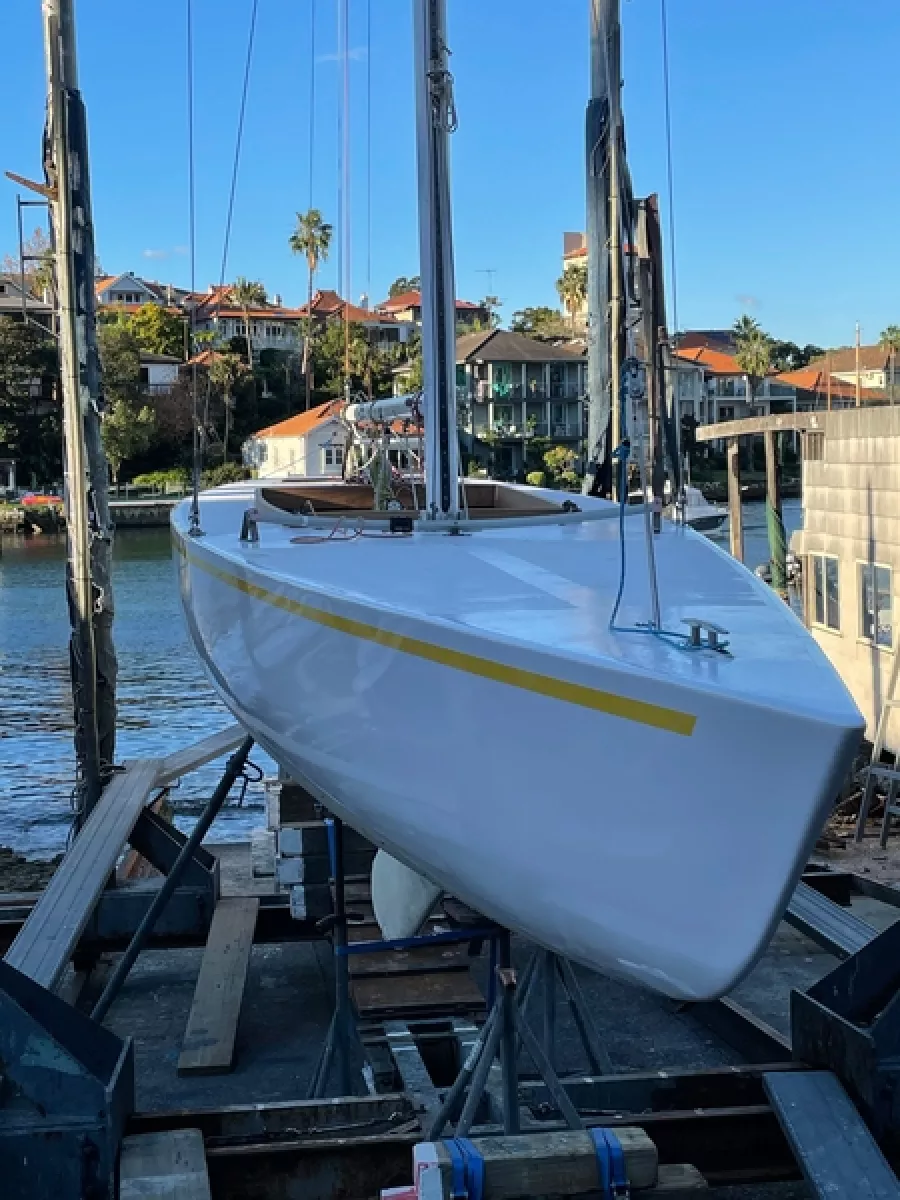 Goodbye Red - HELLO Snow White : Robbie undergoing Maintenance
(credits : SHS Marine Kirribilli )
Added by caleb bush
on 2021-05-13
Photo Gallery (10)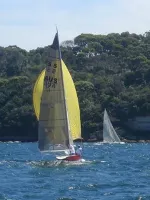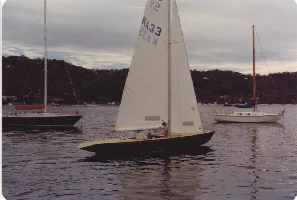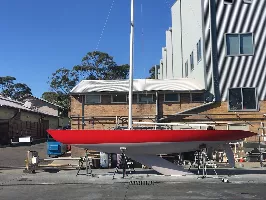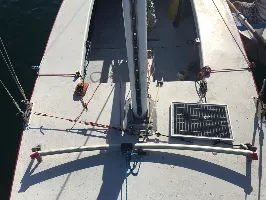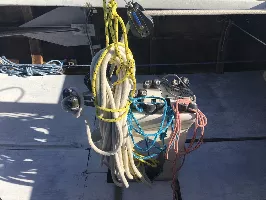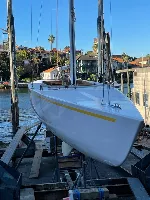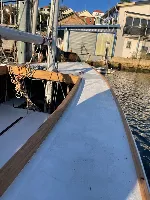 Notes (3)
New Ownership
13-05-2021
Hi, I recently took ownership of Robbie and am currently upgrading and re-fitting ready for a winter of sailing.
Caleb Bush
5.5 AUS 33 "Robbie" - Relaunched
21-02-2011
Dave DeCosta reports: "Robbie" AUS33 has finally been relaunched by her new owner, Barbra Zussino, after a 17 year spell out of the water.
Information
01-09-2008
Robbie is a duplicate design of Carl Halvorsen's Skagerak KA-32 (1973). Luders design #1092 L5.5#62 from year 1976. The builder was Alex Hall from Sydney.
The present owner is Dave de Coster.
1979 it was sailed by Mick Morris
Document library (1)
Document
Size
By / When
905 Kb
905 Kb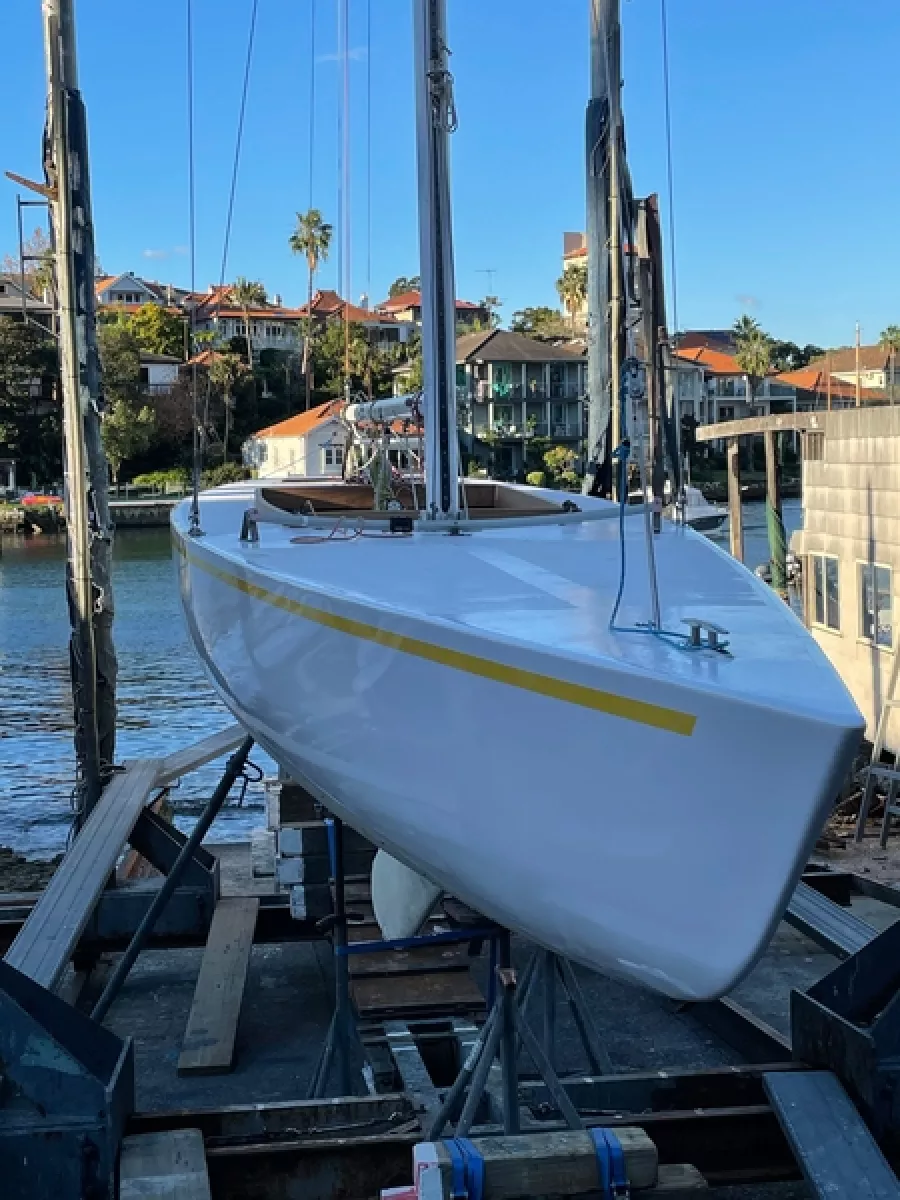 Goodbye Red - HELLO Snow White : Robbie undergoing Maintenance
(credits : SHS Marine Kirribilli )
Added by caleb bush on 2021-05-13
Ownership history (4)
Sail#
Name
Owner
AUS-33
"Robbie"
AUS-33
"Robbie"
AUS-33
"Robbie"
AUS-33
"Robbie"
Results History (0)
Links Library (0)