Boat details
(n°510)
Boat details
(n°510)
NED-34
Essentials
Designer
Cees van Tongeren ((NED))
Builder
Jim Lensveld & Erwin Poeze, Dimension Yachts, Middelharnis (NED)
Material
Woodcore
1st certificate issued
01-01-2003
Original boat name
34ever
Original country
NED
Original sail number
34
Current location
Grouw, Pikmeer (NED)
NED-34 cruising. Note the steering wheel : NED-34 cruising, Friesland, spring 2015
(credits : with permission)
Added by Frits Kruyt
on 2015-05-21
Photo Gallery (3)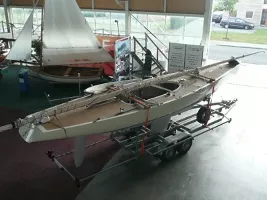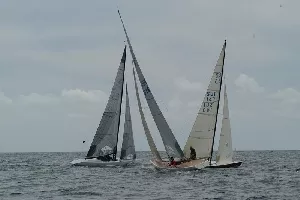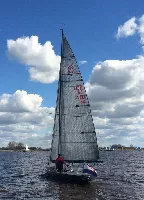 Notes (3)
5.5 NED 34 "34ever" - featured in "Waterkampioen"
23-01-2011
According to the Dutch watersport magazine "Waterkampioen", "34ever" has found a new owner, who has had her refitted for cruising and is enjoying the sailing on the waters around Grouw. The full story, titled "Forever young", can be found in issue #18 SEP 2010.
5.5 NED 34 "34 ever" - is for sale
27-03-2009
Currently for sale in Aquaverium, Grou, The Netherlands.
First apparition...
29-06-2008
... in 2003 for the Worlds in Benodet (FRA).
Since that date, never re-seen ???
Document library (0)
NED-34 cruising. Note the steering wheel : NED-34 cruising, Friesland, spring 2015
(credits : with permission)
Added by Frits Kruyt on 2015-05-21
Ownership history (2)
Sail#
Name
Owner
NED-34
"34 ever"
NED-34
"34EVER"
Results History (0)
Links Library (0)