Boat details
(n°502)
Boat details
(n°502)
ITA-48
Essentials
Designer
Alfred Edward "Bill" Luders Jr. (USA)
Builder
D. Salata, Velscaf (ITA)
Material
Mahogany, carvel planked
1st certificate issued
00-00-1965
Original boat name
Nuvola Azzurra
Original country
ITA
Original sail number
48
Current location
Nobiallo, Lake of Como (ITA)
Nuvola Azzurra Ita-48 : Lake of Como (1995)
(credits : Alberto Albertini)
Added by Alberto Albertini
on 2008-08-05
Photo Gallery (18)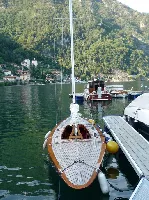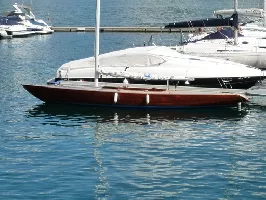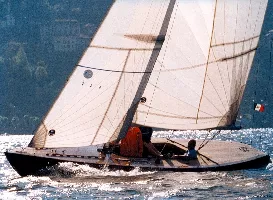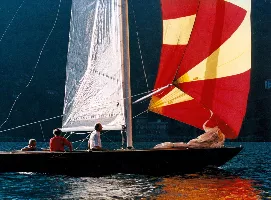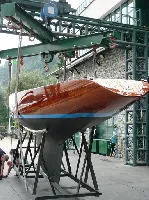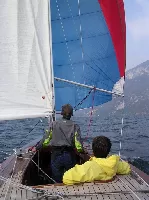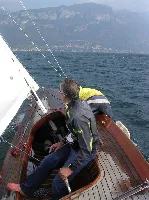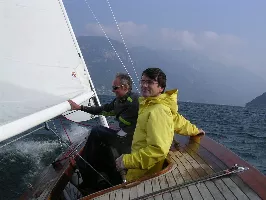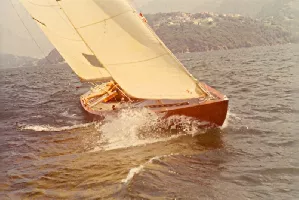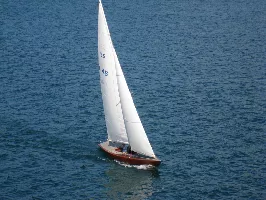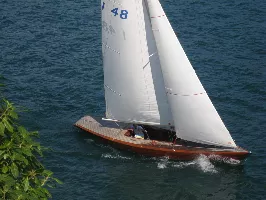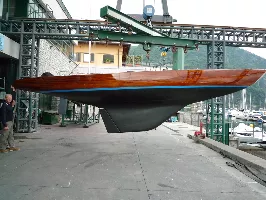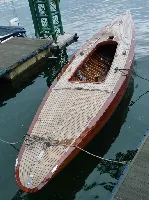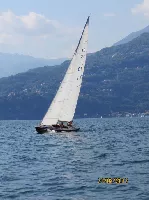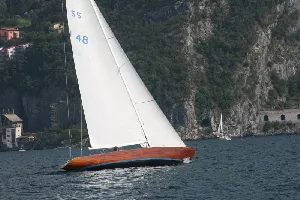 Notes (2)
Current location
21-06-2011
The current location of Nuvola Azzurra ITA-048 is Nobiallo (Lake of Como)
Date of building
02-07-2008
This boat was built already 1965. It raced in the World 5.5 Championship 1965 in Naples. The helmsman was Dario Salata and it was 19th overall in the races. It is a Luders design #1056 L5.5 #43.
Document library (1)
Document
Size
By / When
200 Kb
200 Kb
Nuvola Azzurra Ita-48 : Lake of Como (1995)
(credits : Alberto Albertini)
Added by Alberto Albertini on 2008-08-05
Ownership history (2)
Sail#
Name
Owner
ITA-48
"Nuvola Azzurra"
ITA-48
"Nuvola Azzurra"
Results History (1)
Year
Rank
Race / Location
Skipper
Added by, on
Race :
World Championship /

Location :
Copenhagen, KDY, Denmark
Skipper :
Owners were D. Salata + G Cavallo, ITA
Links Library (1)
07-05-2014
(Dramatic sailing on lake Como)