Boat details
(n°5)
Boat details
(n°5)
AUS-41
Essentials
Designer
Ben Lexcen (AUS)
Builder
Keith Revell, (AUS)
Material
Cold moulded wood
1st certificate issued
25-02-1983
Original boat name
Arunga VIII
Original country
AUS
Original sail number
41
Current location
Pittwater (RPAYC & VSaW), Newport, NSW (AUS)
5.5 GER 69 "Arunga VIII" - World's : Full speed
(credits : Robert Deaves)
Added by Kaspar Stubenrauch
on 2020-03-26
Photo Gallery (48)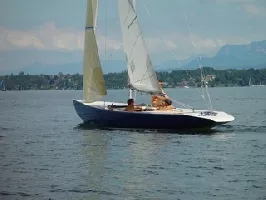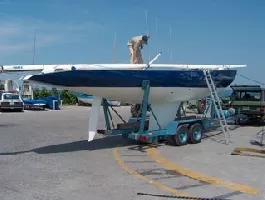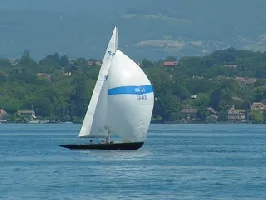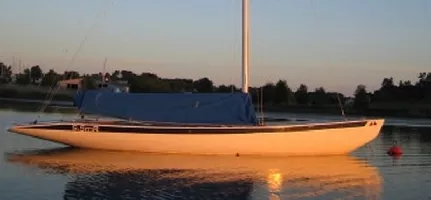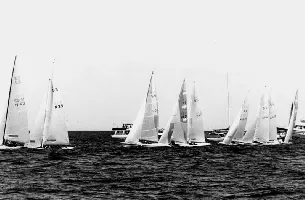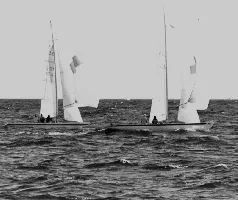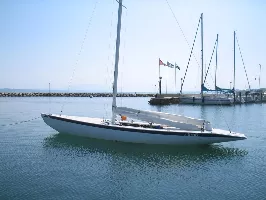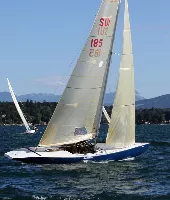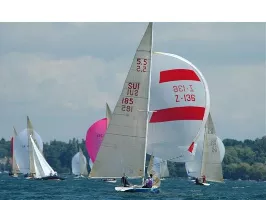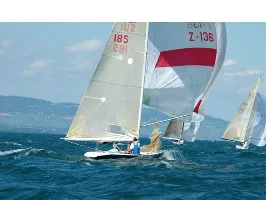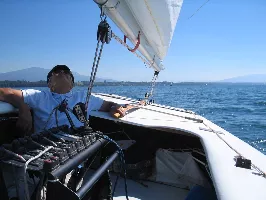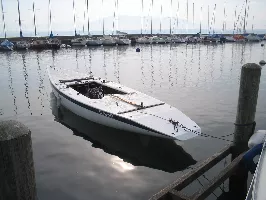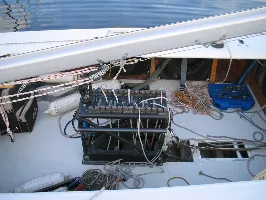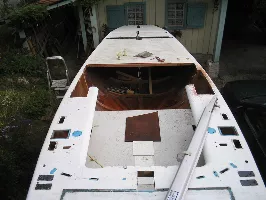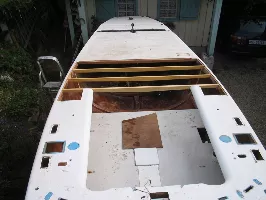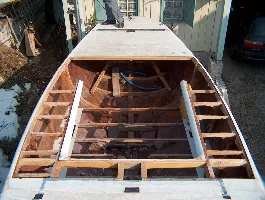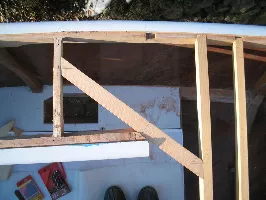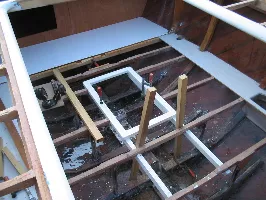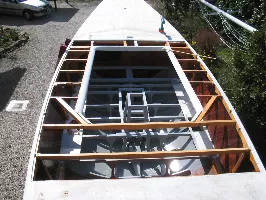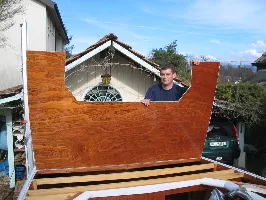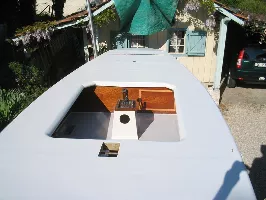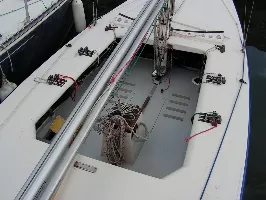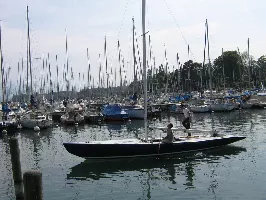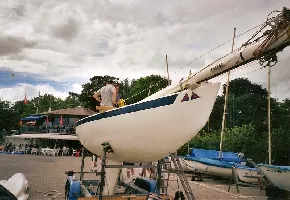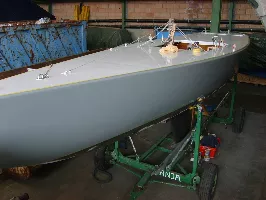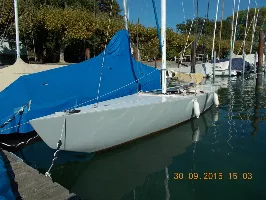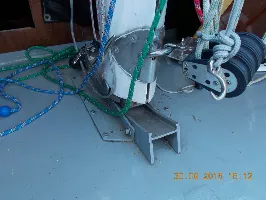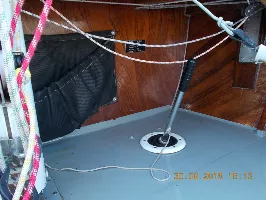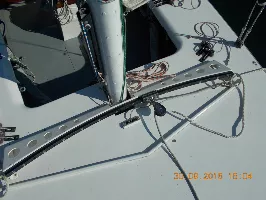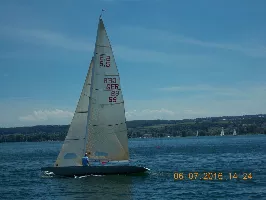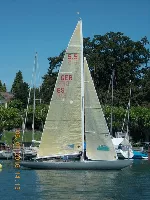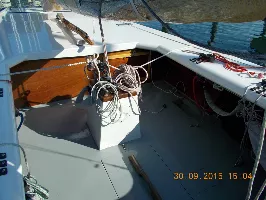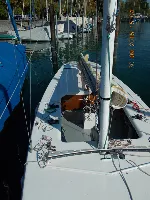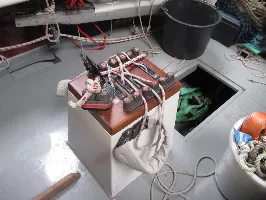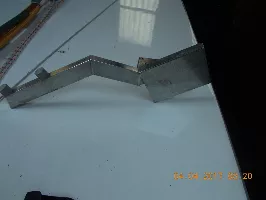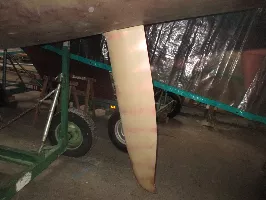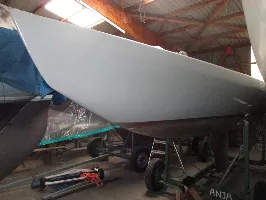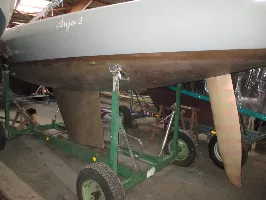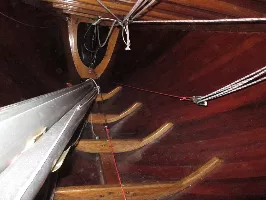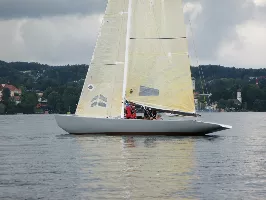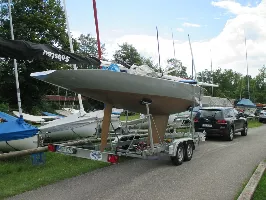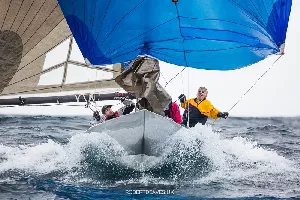 Notes (4)
5.5 GER 69 "Arunga VIII" - back on Pittwater
26-11-2019
"Arunga VIII", one of many Frank Tolhurst 5.5's, has returned to Australia, for the 2020 World's. But also to stay on, to serve as the local boat for their travelling owners. While racing GER 69 downunder, they will be racing GER 34 in Berlin.
The sister ship Warrior IV
30-09-2010
Is the well known SUI 145, once called Reliance. The boats have different keel shapes, none of them original. Pray we can see those beautifully shaped ladies race against each other again.
Information
10-10-2007
Built by Keith Revell in Sydney, Australia.
A second boat was built to this design, called Warrior 4 for Al Cassel in Newport Beach, California.
More
Document library (2)
Document
Size
By / When
276 Kb
276 Kb
62 Kb
62 Kb
5.5 GER 69 "Arunga VIII" - World's : Full speed
(credits : Robert Deaves)
Added by Kaspar Stubenrauch on 2020-03-26
Ownership history (6)
Sail#
Name
Owner
AUS-41
"Arunga VIII"
AUS-41
"Jan VI"
NOR-60
"Jan VI"
SUI-185
"Barbarella"
GER-69
"Anja 2"
GER-69
"Arunga VIII"
Results History (3)
Year
Rank
Race / Location
Skipper
Added by, on
Race :
24th World Championship /

Location :
Sydney (Pittwater), Australia
Race :
58th Scandinavian Gold Cup /

Location :
Sydney (Pittwater), Australia
Race :
25th World Championship /

Location :
Hankö, Norway
Links Library (1)
16-10-2007
(Semaine de la voile 2006, Geneva)