Boat details
(n°494)
Boat details
(n°494)
USA-58
Essentials
Designer
Britton Chance Jr. (USA)
Builder
Oy Vator, Vator Oy AB. Helsinki (FIN)
Material
Mahogany, carvel planked
1st certificate issued
01-01-1964
Original boat name
State VI
Original country
FIN
Original sail number
58
Current location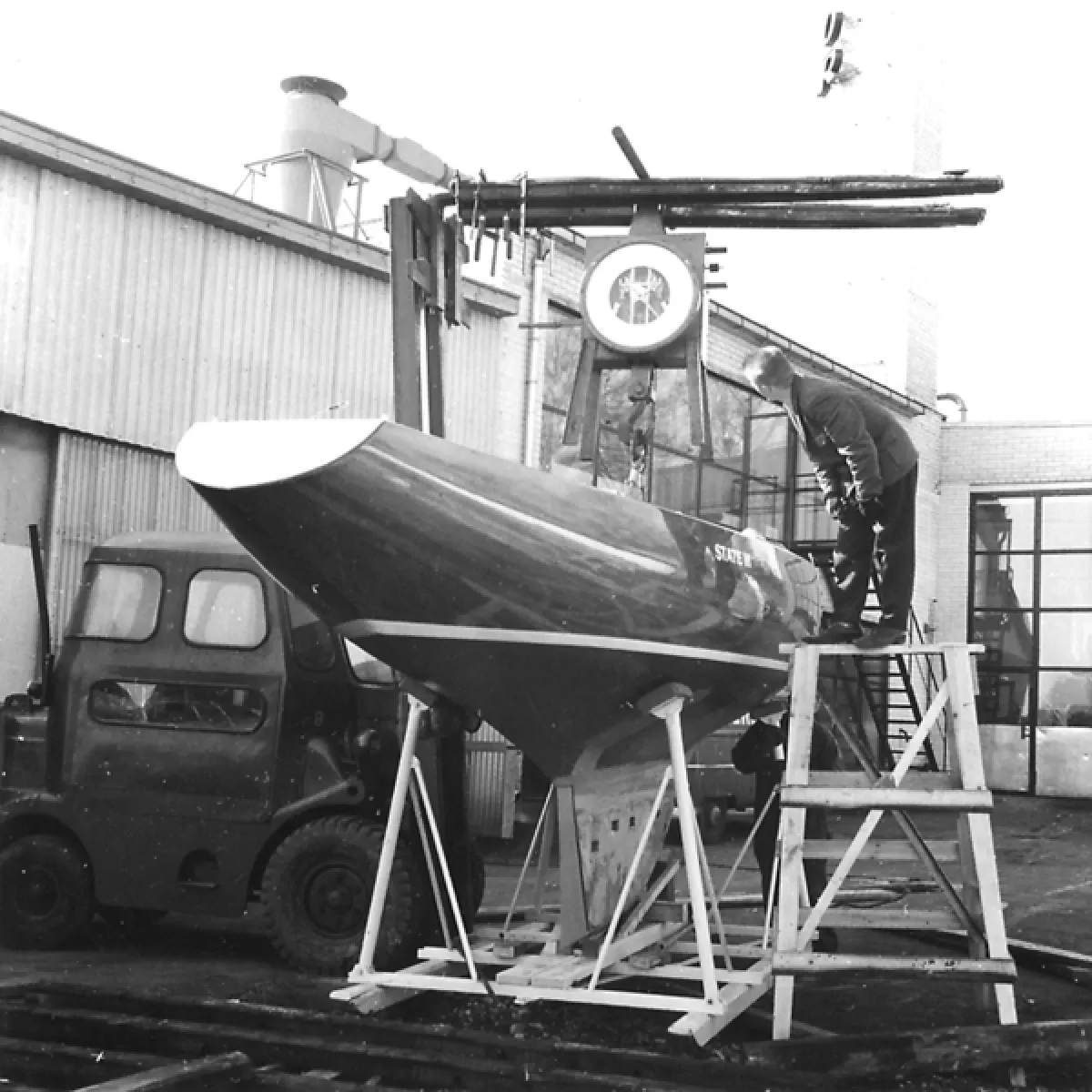 State 6 US-58 : State 6 at the Vator's Boatyard after Tokyo olympics.
(credits : Vator Archives)
Added by Matti Muoniovaara
on 2008-10-25
Photo Gallery (5)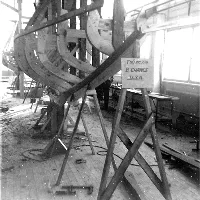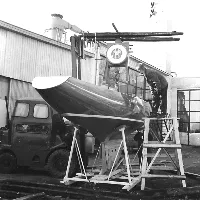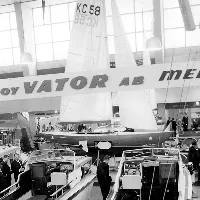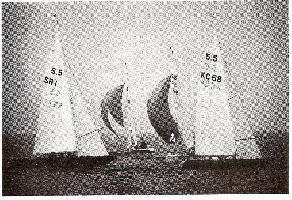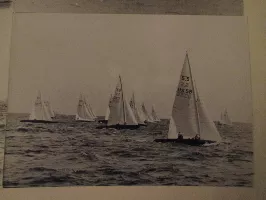 Notes (2)
5.5 CAN 58 - Boat search
14-05-2023
Who can help with information on the further fate of 5.5 CAN 58? Hopefully finding her, for future racing!
Information
02-06-2008
State VI was built 1964 at the Vator Boatyard # 774 (Chaje 3 is #770). The boat did not qualify to the next olympics and Dr. Chance chartered the boat to the Canadian Olympic 5.5 team. After the Olympics in Tokyo State VI came back to Finland. It was trimmed at the Vator Boatyard and was in the Helsinki boat show 1965 with Canadian sails hoisted. Next summer 1965 Dr. Chance sailed raced the boat in Naples World 5.5 metre Championship and was 18th.
Dr. Chance kept the boat at least to 1968 when got his last 5.5 Complex VI US-78 from Vator. In 1971 World championship in Seawanhaka the boat was sailed by Eleanor Chance Swett.
Vator built three 5.5s to Dr. Chance and the first was Complex 5 US-51 built 1963.
Vator was quite well represented in the Tokyo Olympics with three entries. There were also Chaje 2 and Xolotl.
Document library (0)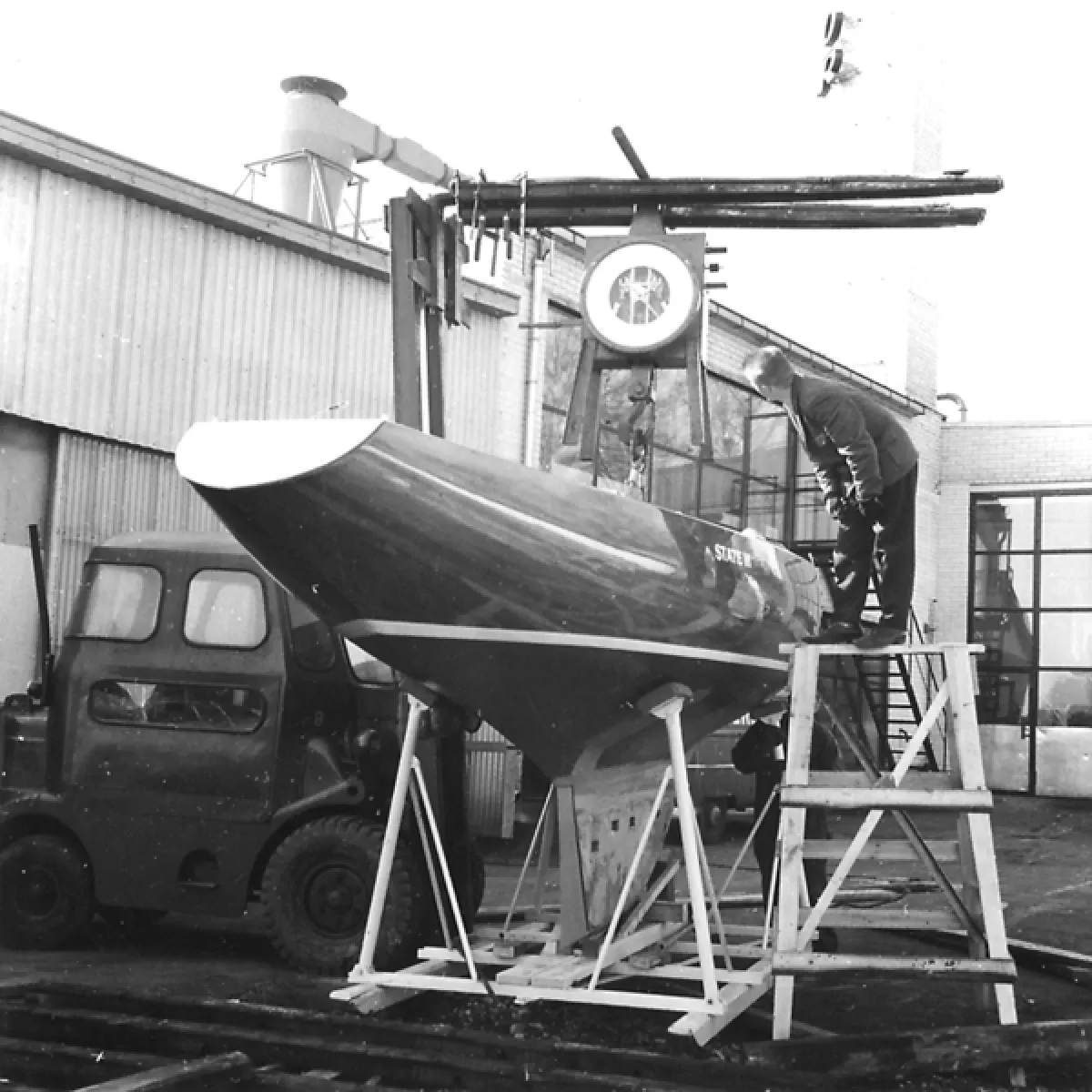 State 6 US-58 : State 6 at the Vator's Boatyard after Tokyo olympics.
(credits : Vator Archives)
Added by Matti Muoniovaara on 2008-10-25
Ownership history (2)
Sail#
Name
Owner
USA-58
"State VI"
CAN-58
"State VI"
Results History (0)
Links Library (0)