Boat details
(n°493)
Boat details
(n°493)
GBR-35
Essentials
Designer
Einar Ohlson (SWE)
Builder
Gustav Karlsson, Bröderna Karlsson & Söner, aka Svinevikens Båtvarv, Orust (SWE)
Material
Mahogany, carvel planked
1st certificate issued
11-07-1967
Original boat name
Yeoman XV
Original country
SWE
Original sail number
35
Current location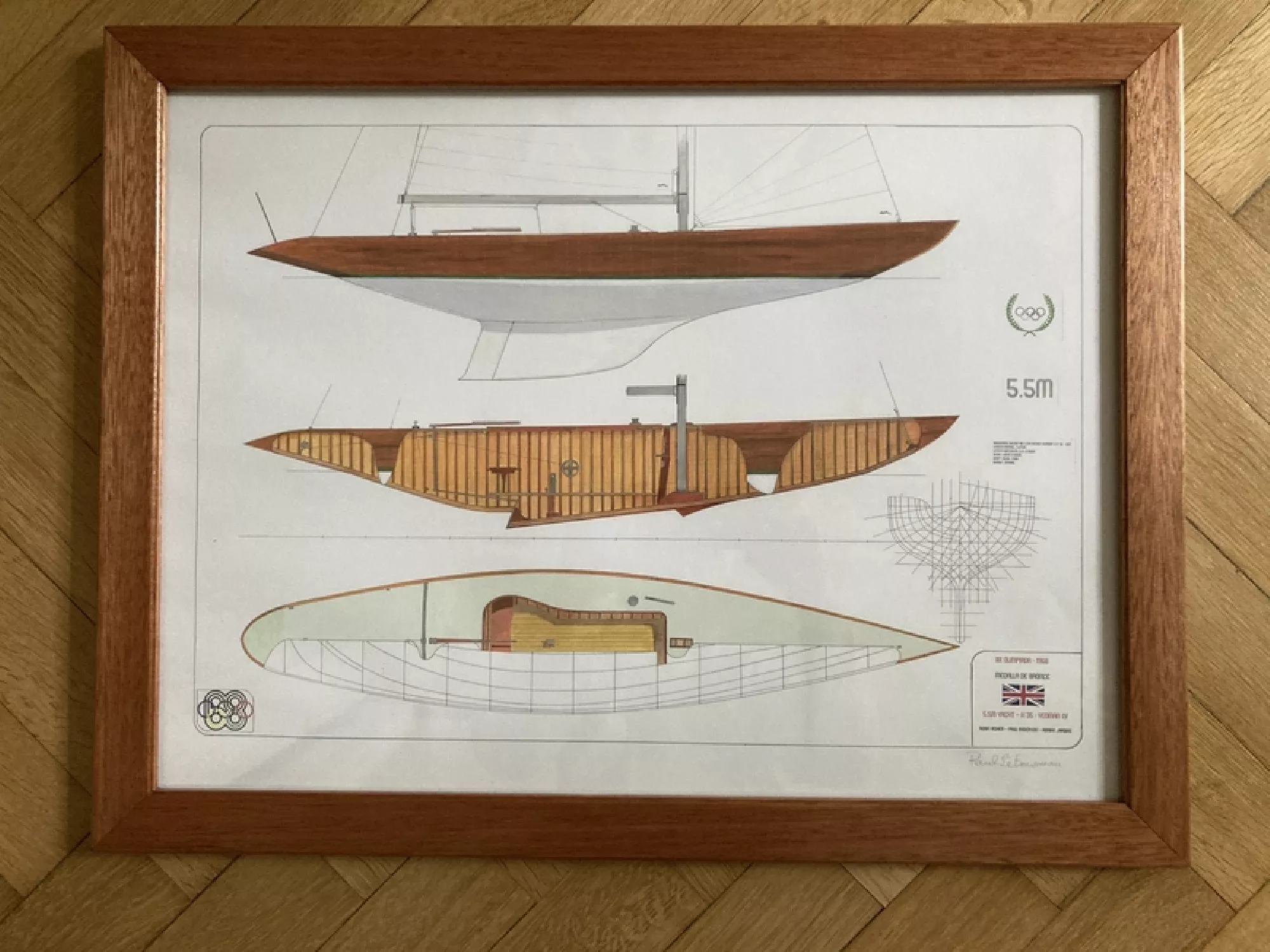 5.5 K 35 "Yeoman XV" - artist's view : The bronce-medal boat 1968, an Ohlson design
(credits : Paul Letorneau)
Added by Kaspar Stubenrauch
on 2021-09-13
Photo Gallery (7)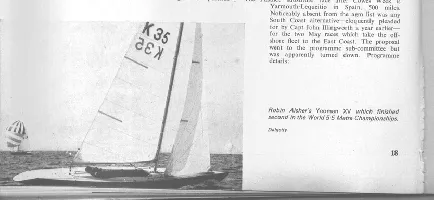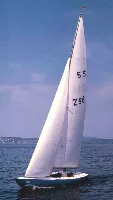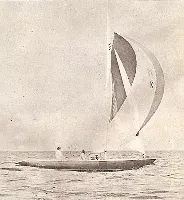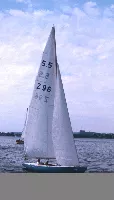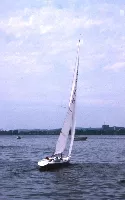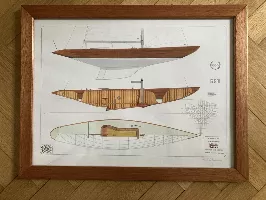 Notes (5)
Yeoman in Acapulco 1968
23-09-2018
GBR-035 can be seen in the book "Elvström speaks on Yacht Racing" p. 16 with two other unidentified 5.5's in the background.
A complete list of yachts participating in the 1968 Mexico olympics can be found here:
http://5.5inventory.org/CAN/069/
The Official Report available from http://olympic-museum.de/o-reports/report1968.htm does not list yachts.
5.5 SUI 96 - Where is the boat today?
07-01-2018
In an attempt to rejoin all existing participant boats of the 1968 Acapulco Olympic sailing regattas during summer 2018 for a 50th anniversary event, the search is on for 5.5 SUI 96, last named "Galatea" and located then on Lake Zürich. Who can help?
5.5 Z-96 "Revenge II" - in the 70s
28-07-2014
H. Haffter, owner from 1974 to 1978 reports on "Revenge II":
She was maintained at the Boatyard Heinrich in Kreuzlingen, which built a separate rudder for her, making the original rudder smaller, to become a trim tab.
From all the many boats he has been experiencing, he says, that the 5.5 was the most elegant and nicest to sail.
More
Document library (3)
Document
Size
By / When
84 Kb
84 Kb
564 Kb
564 Kb
760 Kb
760 Kb
Ownership history (6)
Sail#
Name
Owner
GBR-35
"Yeoman XV"
SUI-96
"Nisse IV"
SUI-96
"Galatea"
SUI-96
"Revenge II"
SUI-96
"Tangaroa"
SUI-96
"Tangaroa"
Results History (3)
Year
Rank
Race / Location
Skipper
Added by, on
Links Library (2)