Boat details
(n°492)
Boat details
(n°492)
GBR-12
Essentials
Designers
Einar Ohlson (SWE)
Carl-Eric Ohlson (SWE)
Builder
Gustav Karlsson, Bröderna Karlsson & Söner, aka Svinevikens Båtvarv, Orust (SWE)
Material
Honduras mahogany, carvel planked
1st certificate issued
01-01-1964
Original boat name
Yeoman XII
Original country
SWE
Original sail number
12
Current location
River Auray, Morbihan, Bretagne (FRA)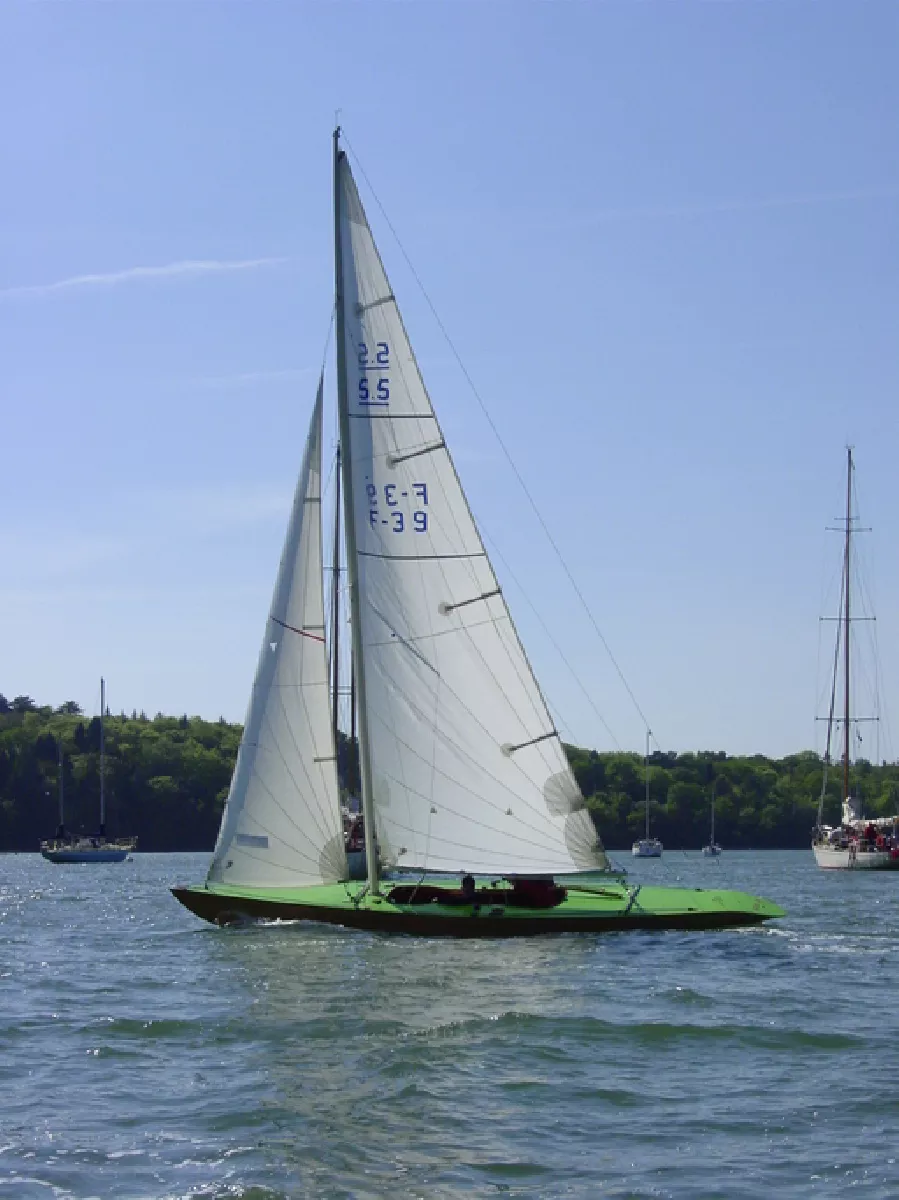 5.5 FRA 39 - Bretagne : Semaine du Golfe (Picture provided by G. Jaouen; entry preliminary until connection to K-12 is finally proven)
(credits : E. Desaublieux)
Added by Kaspar Stubenrauch
on 2017-02-19
Photo Gallery (5)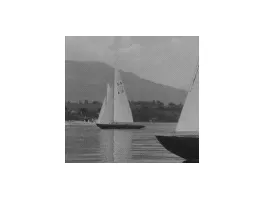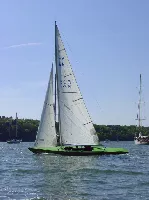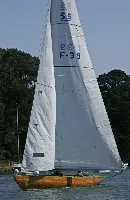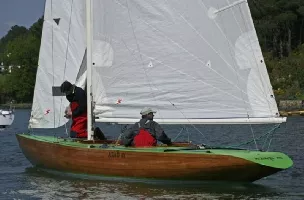 Notes (5)
5.5 K-12 sold to France / Did she become F-39?
19-02-2017
In the search for the history of FRA 39, an earlier assumption that she had been I-39 originally, has been dropped. A viable connection can be, that FRA 39 was K-12. Boat data will be compared and additional material searched for, to have a final confirmation.
In the meantime, FRA 39 data & images will be shown here, as preliminary entries only.
5.5 K-12
16-03-2014
The connection to Z-86 does not apply, as information has appeared, that Robin Aisher had his 1964 Olympic boat built in Svineviken, while the boat later sailing as Z-86 was accocding to its measuring certificate built at Arendal.
The boatyard for K-12, commonly known as Svinevikens Båtvarv, was registered as Bröderna Karlsson & Söner. The contact at the yard for Robin Aisher was Otto Arvidsson.
For now, the search for the location of K-12 and its later sailnumber(s) is still on.
5.5 K-12 / Could she have become Z-86?
20-02-2010
As F-24 does not seem to be this boat, could K-12 have foudn its way to Switzerland, to become Z-86 there?
More
Document library (2)
Document
Size
By / When
88 Kb
88 Kb
47 Kb
47 Kb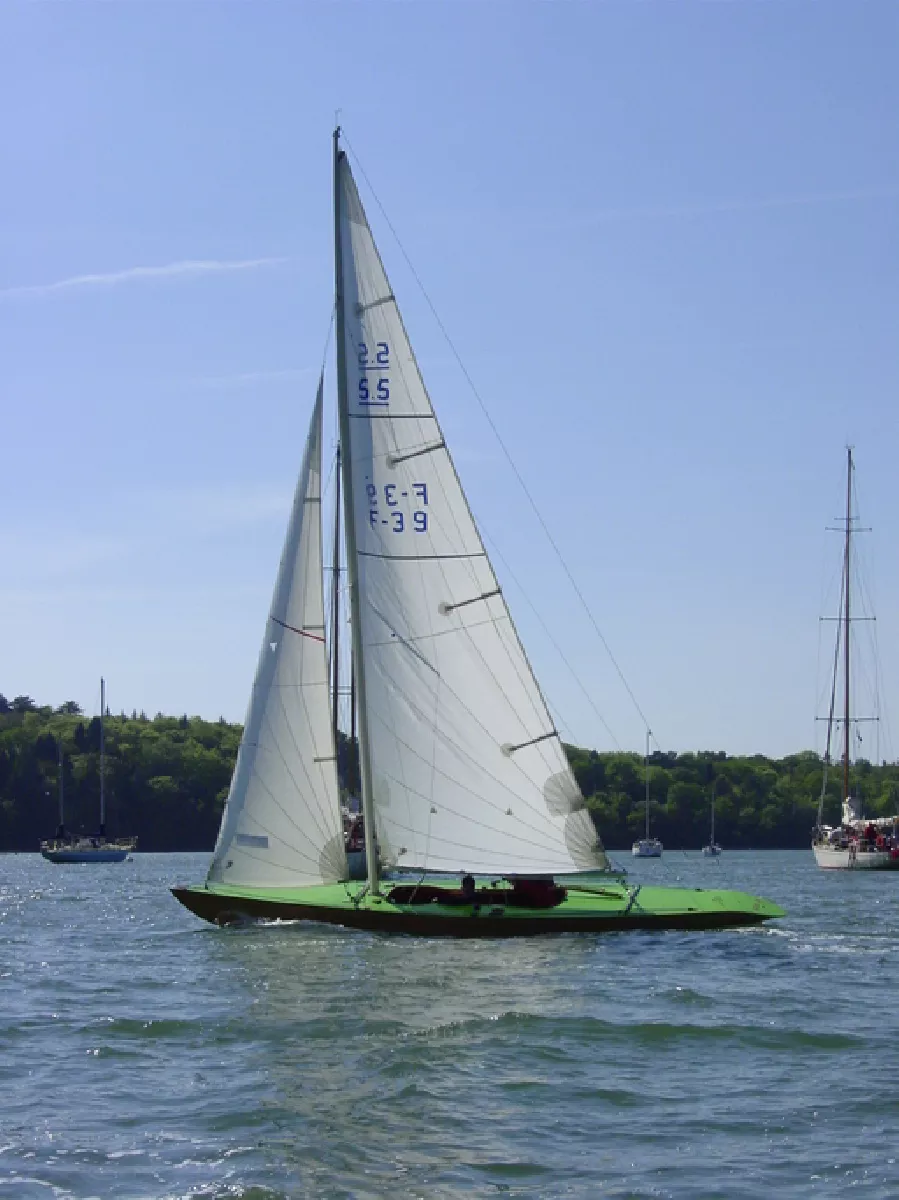 5.5 FRA 39 - Bretagne : Semaine du Golfe (Picture provided by G. Jaouen; entry preliminary until connection to K-12 is finally proven)
(credits : E. Desaublieux)
Added by Kaspar Stubenrauch on 2017-02-19
Ownership history (2)
Sail#
Name
Owner
GBR-12
"Yeoman XII"
FRA-39
"Azad"
Results History (2)
Year
Rank
Race / Location
Skipper
Added by, on
Race :
Tokyo Olympic Games 5.5 meters /

Location :
Enoshima, Japan
Skipper :
Robin Allingham Aisher crew Eric Denham, Adrian Ja
Race :
World Championship /

Location :
Copenhagen, KDY, Denmark
Skipper :
Robin Aisher, GBR
Links Library (2)
16-03-2014
(In a historic view on Langedrag boats, information on Svineviken batvarv is mentioned)
02-02-2023
(Also for 5.5 FRA 39 "Azad")